Lee Valley VeloPark event targets growth organisers aim to emulate Race For Life's success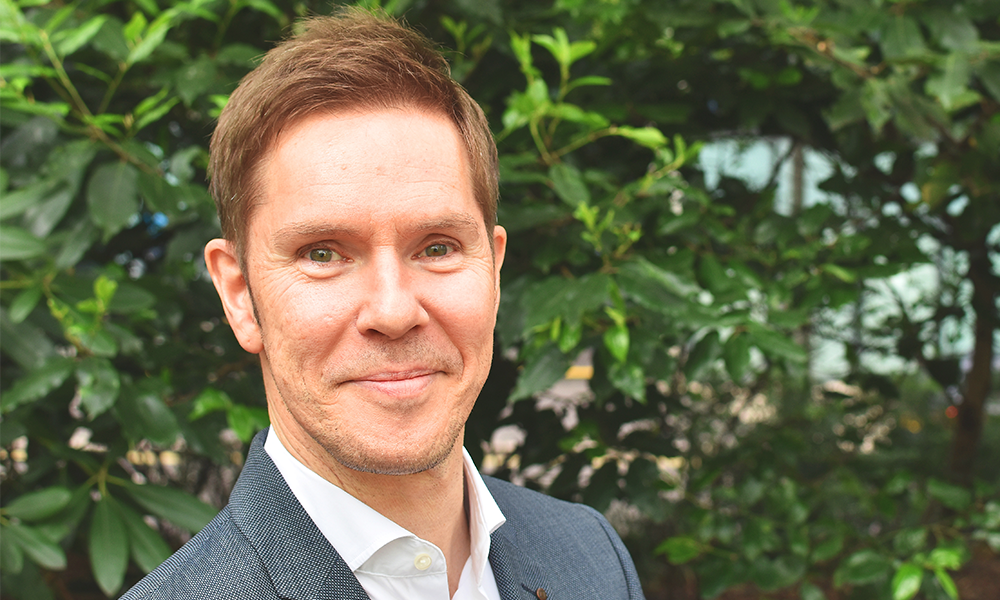 Subscribe to our Wharf Whispers newsletter here
Over the course of the next 45 minutes, a man will die from prostate cancer in the UK.
Affecting only men, it is the third most lethal form of cancer, having overtaken breast cancer in 2019.
Around 475,000 men are currently living with and after prostate cancer, with around one in eight being diagnosed with the condition.
That statistic rises to one in four for black men.
"A lot of really great work has been done on breast cancer, which has led to a reduction in deaths," said Malcolm Grieve, managing director of Eighth Floor Events.
"At the moment, to get tested for prostate cancer, a man has to identify that he may have a problem himself and seek medical advice – there is no screening programme.
"A few years ago I had some symptoms myself – I thought something was wrong and I knew it was a urology-type issue, but I certainly didn't think it could have been cancer.
"I was in my early 40s and I didn't really think it could be anything like that. But the PSA test I took indicated it might be.
"When the word 'cancer' was mentioned, I was glad I was sitting down. You try to come to terms pretty quickly with what that means.
"I've got three kids and while they're all grown up, the prospect that the disease could accelerate – that they could lose me and I could lose them – was a pretty horrible thought."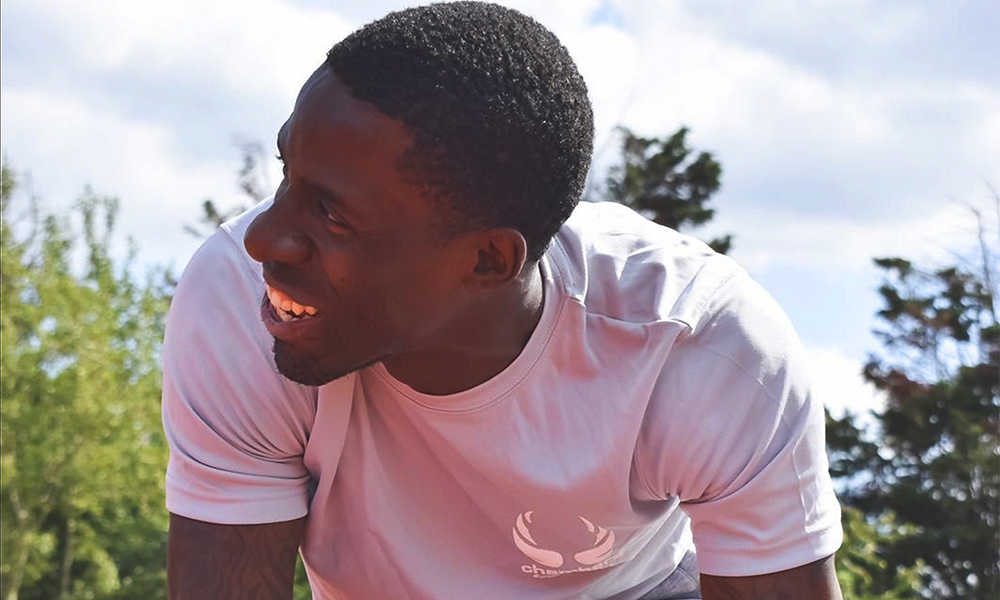 The more reliable physical examination – literally a finger up the bottom – resulted in Malcolm getting the all clear, PSA tests being notorious for false positives.
But the experience got him thinking.
"When you go through something like that, there is a realisation that there are other people out there who experience very different outcomes," he said.
"Broadly, you see that there is a lack of funding and messaging to help people get diagnosed early and I wondered what I could do to help.
"I didn't want to set up a charity in competition with any others – instead I wanted to create something and then partner with a charity to raise money and help drive the message that way.
"My background is in project and programme management and I saw this as an issue that was becoming dear to my heart because of the experience and thought's I'd had during my own cancer scare – something I could do to help others."
The result is the Prost8 Challenge, an 8km run or walk, scheduled to return to the road circuit Lee Valley VeloPark for its second iteration on July 9, 2023.
Participants run or walk five laps of the one-mile track to travel a total of 8k – a distance selected in honour of beneficiary, the Essex-based charity Prost8 UK.
The organisation campaigns to widen the availability of new prostate cancer screening methods, to fund focal therapy equipment to help treat men suffering early stage cancer in NHS hospitals with fewer damaging side effects and to raise awareness of all the treatment options available for the disease.
The challenge costs £15 to enter (finishers get a sustainable goody bag and medal), with participants encouraged to raise sponsorship and donations for Prost8.
This year's race will be started by former Olympic athlete and multiple European record-holder, the sprinter Dwain Chambers.
"Dwain heard the statistic that 25% of black men are diagnosed with prostate cancer and that's why he wanted to get involved this year," said Malcolm.
"He was very surprised by that figure and will be our celebrity ambassador this year through our partner, sports nutrition company Bio Synergy.
"He's said he'll run at least the first 100m."
Malcolm is a man who likes to take action.
Having joined the Royal Navy straight from school, he spent 13 years serving on submarines before injury set him on a course for the banking industry.
Having worked for Lloyds and then HSBC in Canary Wharf, he's now set his sights on building the Prost8 Challenge into a multi-location event inspired by the success of the likes of Race For Life, which has raised nearly £550million over the last two decades to help fight breast cancer.
"We're starting small, but thinking big – I don't think there are any limits to what this could become," said Malcolm.
"We'd love to emulate the success of Race For Life and the levels of funding that achieves.
"Ultimately I would like it to be one day a year when many people across the country take the Prost8 Challenge and to do that we intend to grow the number of locations that host it so we can raise as much as possible.
"We want to support Prost8 in its aim of getting at least eight focal therapy units into NHS hospitals.
"But it's also about the awareness, because men are often a bit sensitive about what's going on downstairs.
"They might feel it's a threat to their masculinity to admit they may have something wrong with them like that and the difficulty with any cancer is that the longer you leave it before testing and diagnosis, the more dangerous it becomes.
"That's why screening could potentially be so important in the future."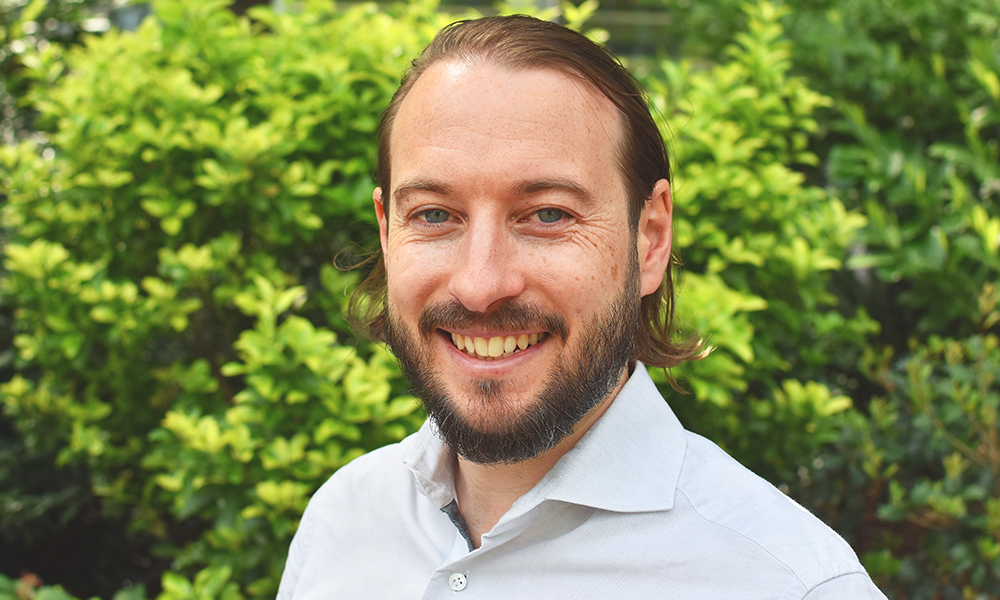 Malcolm is supported in his endeavour by Alba Partners, a consultancy firm co-founded by Canary Wharf resident Richard Jacobs.
"We met in 2014 working together in financial services in Canary Wharf and we've remained friends ever since," said Richard.
"About 18 months ago he threw out the idea that he was going to be putting on the Prost8 Challenge and was looking for input and ideas.
"It sounded really exciting, and like a cause I could get behind. We'd had a scare and some history in the family as well.
"Since we originally met, I'd started Alba with my sister and, as a growing business, we wanted to sponsor the event – something we'll keep doing for the foreseeable future.
"It meant something to me and it was a cause we were happy to really throw our weight behind.
"The first event last year was great fun.
"There was a real buzz when we arrived with a DJ and a party atmosphere.
"The VeloPark was an Olympic venue, so it felt great to really be at the heart of sport.
"It's a serious problem that the challenge is addressing, but events like this also help to lighten things up and we've made it one of our annual team event days."
Registration is now open for the latest Prost8 Challenge, which kicks off at 10am on July 9, 2023.
Eighth Floor Events is also looking for support and sponsorship from local businesses and organisations for this year's challenge and going forward. Follow this link for contact details.
Read more: How WaterAid uses dragon boats to raise money
Read Wharf Life's e-edition here
Subscribe to our Wharf Whispers newsletter here
- Jon Massey is co-founder and editorial director of Wharf Life and writes about a wide range of subjects in Canary Wharf, Docklands and east London - contact via jon.massey@wharf-life.com