Gym in Deptford's Childers Street sees David Caetano and Ben Wilson offering multiple options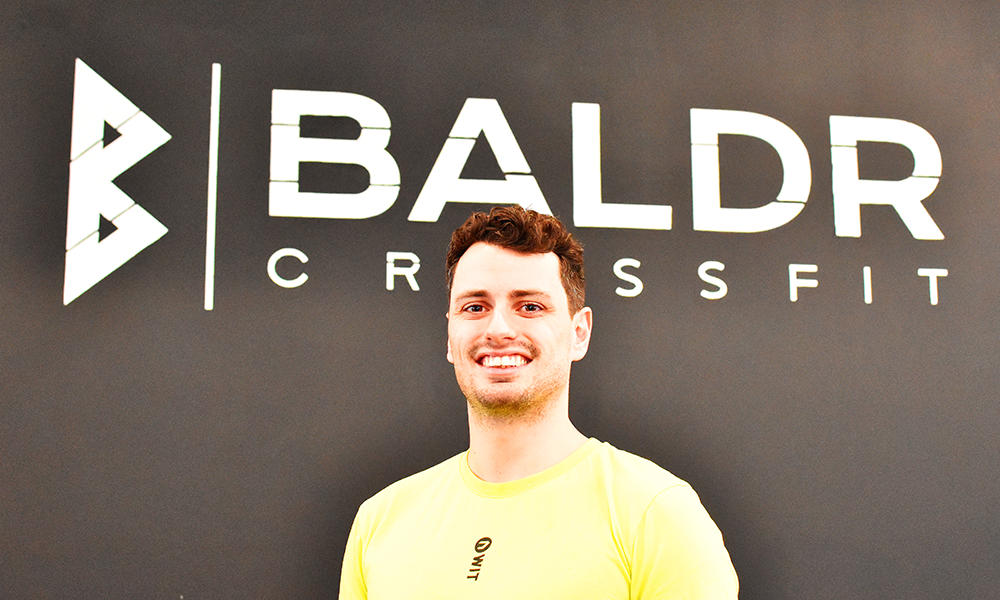 Subscribe to our Wharf Whispers newsletter here
We wanted a name that represented bravery, humility and honesty," said David Caetano, co-founder of Baldr CrossFit in Deptford's Childers Street.
"It's named after the Norse god Baldr because I lived in Norway for about four years and my mum is still there.
"Everything Baldr does is good, but he doesn't brag about it, so it's representative of what we're trying to create here."
The virtuous son of chief deities Odin and Frigg, is a firm favourite in Asgard in contrast to the deceptive Loki and bombastic Thor, often because of his calm sweetness – not perhaps the most obvious allegory for the sweat and grind of a south-east London CrossFit gym.
But Baldr's whole reason for existence is to do things differently.
"Above all, this is an inclusive space," said David, who founded the gym with his partner Ben Wilson, opening the doors earlier this year.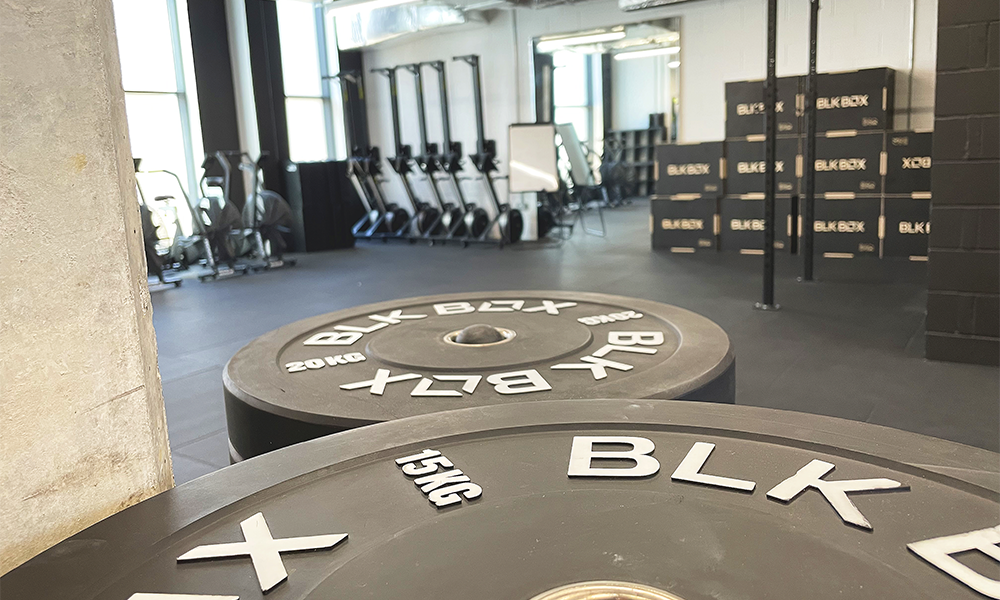 "People come in, see the Progress Pride Flag hanging in the window and feel comfortable. This is a place for everyone.
"I came to London from Portugal at a time where there was still stigma around being part of the LGBTQIA+ community. Here, there was anything and everything.
"I became comfortable with my sexuality about three years ago but what I'd noticed was that, when you go to gyms, there wasn't always representation there. Some do have it and, as soon as I'd walk in, I'd feel safe.
"At Baldr, because we're LGBTQIA+ we're more outspoken about this and so people are happier being themselves, speaking about their partners and things like that.
"I really felt there was a need to create something within fitness to change the conversation so we're not talking in terms of men and women, but about individuals.
"The way we do that is to get away from CrossFit's weights for men and women and just talk about percentages when we come to the bars and levels of resistance."
Baldr is located around 10 minutes' walk from both Deptford and New Cross stations and offers a range of classes for up to 10 people.
Alongside its core CrossFit offering these include weightlifting, gymnastics and Capacity, a barbell-free class designed to improve an individual's ability to recover from high intensity exercise.
Monthly memberships start at £159 for three classes a week. There are also drop-in packages starting at £20 for a single class as well as small group and one-to-one personal training.
Baldr also offers free trial sessions to new clients so they can get a feel for what the gym offers.
"CrossFit is all about functional movement," said David.
"Every time you squat, you're sitting on a couch. The idea is that everything you do in the gym can be transferred to the world outside.
"What we're trying to do with our programmes is to hit those functional movements so that when you're 80, you can get off a chair without having to roll over or needing someone to help you.
"We constantly vary the sessions across seven areas of exercise so people will never get bored. The idea is an all-round one so members can say they can lift weights, run a mile and do a certain number of pull-ups.
"We keep the group training small, so we have 10 max in a group, and this makes sure that everyone gets attention in the session, and they get a little bit of personal training in a group setting too."
With Ben, who works for Deutsche Bank looking after the business side of operations, it's an offering squarely within David's area of expertise.
"I was always into fitness and wanted to be good at everything," said David.
"I originally came to London to study architecture, but sitting in front of a computer all day wasn't really what I was looking for.
"I started doing CrossFit and then decided to train as a coach – that was about seven years ago.
"After working at my first gym and helping to run it for a few years, I joined Third Space in 2019, working in Canary Wharf.
"The CrossFit gym taught me a lot about running a small fitness business, while working at Third Space enabled me to look at the bigger picture – the language we use in classes and the impact this can have on members.
"I was also able to take a lead and get involved with developing new coaches and instructors, so that experience was really key for this project.
"Ben's background is in business, finance and accounting, so he handles that side of things whereas I'm on the product side, looking after coaching, development and what we deliver for our members.
"This is perfect because it means we don't cross over when we're working together.
"We live close by and were aware there was nothing like this in Deptford, so we started looking to see if there was a space up for rent.
"Then Ben put together a business plan, looking at the area and why Baldr might be needed here – asking what the brand is and what its target audience will be."
The pair found a space vacated by a fashion manufacturer and set about kitting it out with gym hardware, gender neutral toilets and, of course, the big pride flag.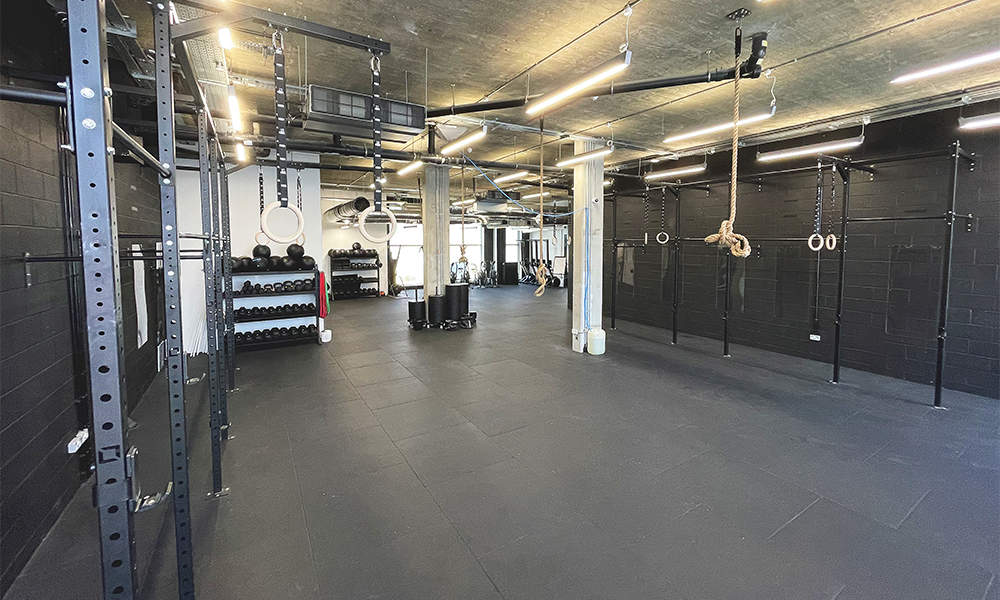 The dream for Baldr is to expand with gyms in a number of parts of London and perhaps beyond.
David said: "We would like to have several locations so that we can attract people living in different areas.
"We are aware gyms can be quite intimidating, especially for people not always comfortable with their sexuality, so we like to chat with them and point out it's their space, their workout and that we're here to support them.
"We want to make sure that everyone has a good experience in the community and make sure they get that one-to-one experience in a group setting.
"We are loud and proud, so if you need a space like ours, then we are here for you."
Read more: How WaterAid uses dragon boats to raise money
Read Wharf Life's e-edition here
Subscribe to our Wharf Whispers newsletter here
- Jon Massey is co-founder and editorial director of Wharf Life and writes about a wide range of subjects in Canary Wharf, Docklands and east London - contact via jon.massey@wharf-life.com