Hash Mastan will take over converted horse trailer Ruby Red to sell his blondies, brownies and bakes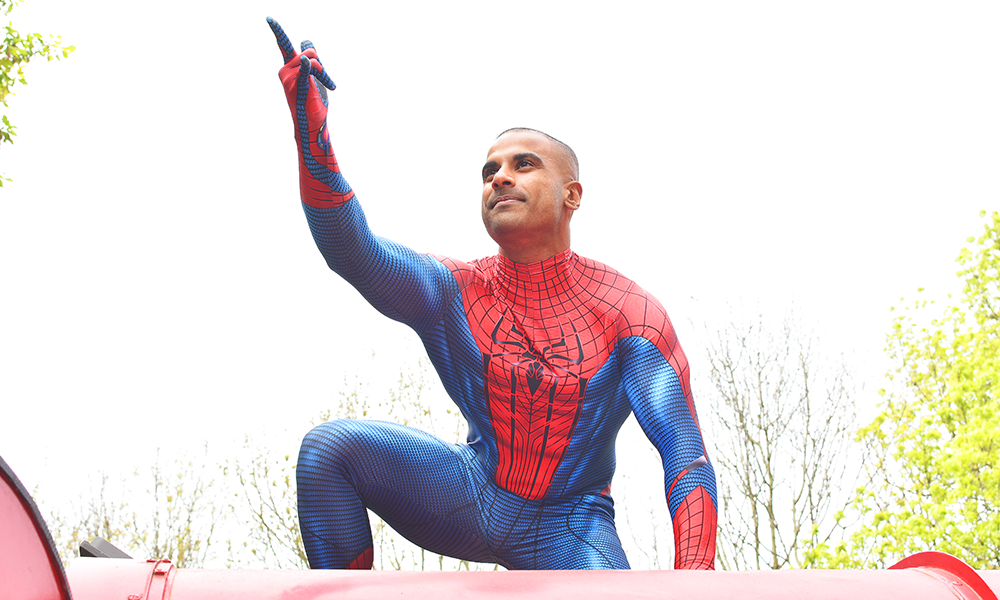 Subscribe to our Wharf Whispers newsletter here
What's in a name? Well, for Hash Mastan, quite a lot.
He started his business when the pandemic first hit.
With his mechanical engineering masters on hold at Imperial College London and his role at Hummingbird Bakery furloughed, he started baking at his family home near Island Gardens on the Isle Of Dogs.
Trading under the name of Hash Blondies, he began selling his tray bakes online and building up his business by handing out free samples on South Quay.
"That was the name for about two years," said Hash. "I chose that name because it was my name and the product I specialised in but it began to cause some confusion.
"Firstly people assumed I only baked blondies, but I do brownies, cookies, cheesecakes and doughnuts as well.
"But I also began to get serious enquiries from people who wanted me to make hash cakes for them.
"Every second person wanted to know if they contained cannabis.
"While drug-free blondies and brownies remain my signature products, it was always the plan to expand and the range is getting larger and larger."
So the old name was retired in favour of The Bakineer, a blending of baker and engineer – emblematic of Hash's approach to his craft.
That it sounds a bit like a superhero moniker, is just a happy coincidence – but apt given his guerilla marketing techniques.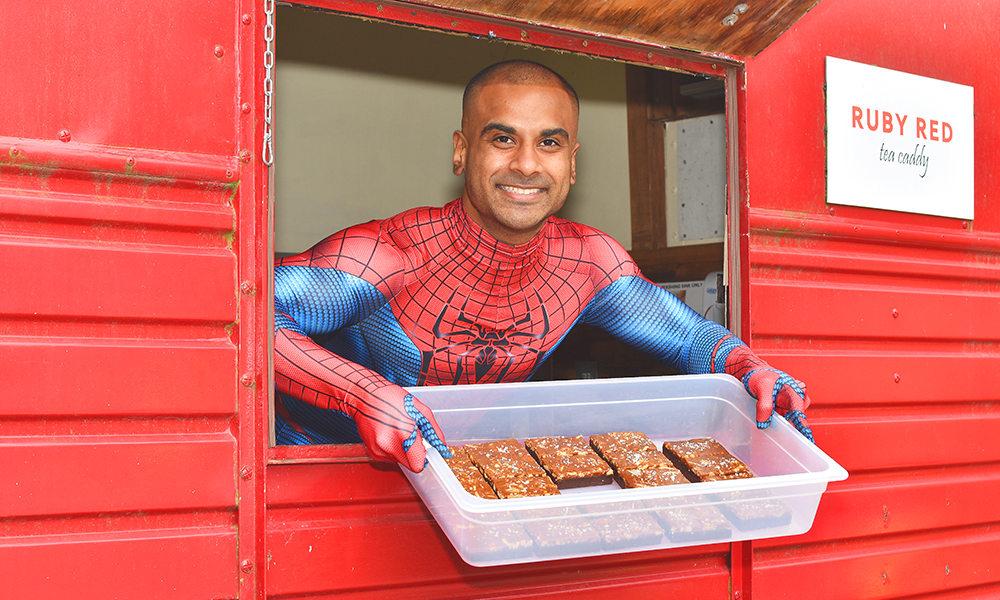 "I always had a knack for technical subjects, maths, problem solving, things like that," said Hash.
"I got the job at Hummingbird because it was a short walk from the university in South Kensington.
"I had no previous experience of a commerical bakery, but while I was there, I began to apply my problem-solving skills in engineering to baking.
"I began suggesting ways to improve recipes or to change processes – the creativity was building up."
Following exams for his course and before he returned to Hummingbird, this bubbled up into his own side hustle – baking in his family home and selling online.
"I did return to Hummingbird and my university studies, but within a couple of weeks it was already getting overwhelming," said Hash.
"Word had started to spread and I was finding myself dealing with customer enquiries while I was on shift in the bakery.
"Then Hash Blondies was featured in the media and it didn't sit right with Hummingbird.
"They classed it as a conflict of interest and asked me to choose between my small business and my job.
"So I chose my small business because I believed I had a great product I could continue to develop. I went part-time at university and went all out for my bakery."
Tireless is a good word for Hash. Frequently fuelled by his own bakes, he delivers much of his output on foot even though he's recently acquired his first car.
But his time in the kitchen is equally relentless as the engineer meets the baker, constantly creating new recipes and refining old favourites.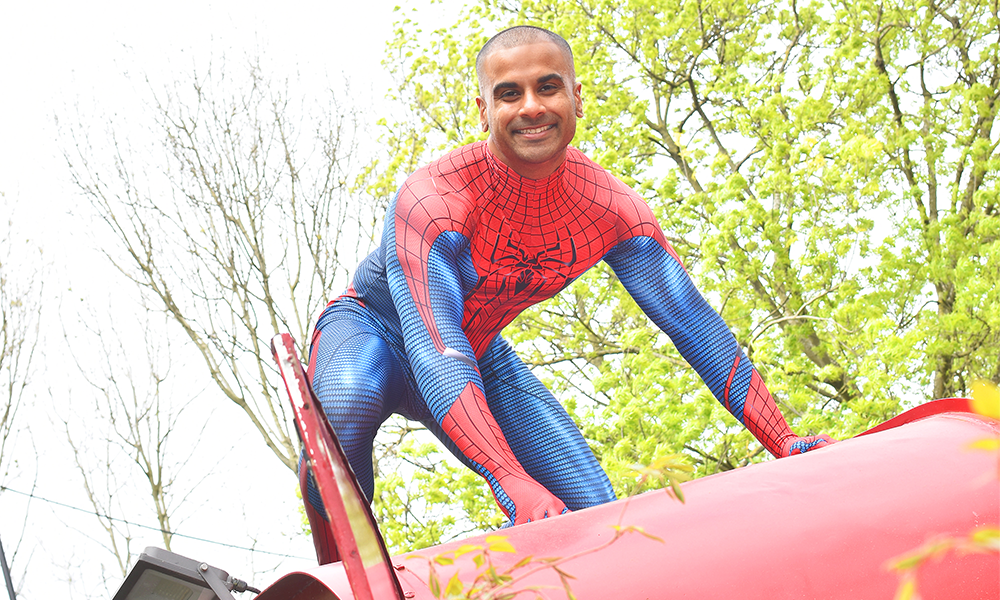 "I've got more than a hundred flavours now, but I don't just mish-mash random ingredients together – I think very deeply about what the customer will experience – the sweetness, the saltiness and the contrasting textures," said Hash.
"I try to introduce a new flavour each week, but I won't release something until it's ready. That's in contrast to other bakeries, which might do once a month.
"That way there's always something new to try.
"It's been nearly three years and I'm still excited to get in the kitchen and design the menu for the coming week."
In addition to the bakes, Hash's business is also evolving. Having built a local following online and through partnerships with local institutions like The Space arts centre on Westferry Road, The Bakineer is now set to get its first regular physical gig.
Hash, now aided in production by his brother Hasib (himself a Hummingbird and Lola's Cupcake baker), is set to take over Ruby Red at Mudchute Park And Farm on the Isle Of Dogs.
The hatch of the converted horse trailer will be open Thursday-Sunday, from 10am-4pm, serving a rotating range of stalwarts and fresh flavours.
"Last year there was a dog show at the farm and I came dressed as Spiderman – something I do to promote my business – bringing my brownies and blondies along to sell," said Hash.
"It was four hours, but the bakes sold out in two – I completely underestimated the demand.
"People were very excited that Spirderman was there selling blondies and after that we started thinking about a collaboration with the farm.
"One of the trustees approached me and asked if I'd like to take on Ruby Red and it was perfect.
"I can't think of a better organisation to partner with and I really want to find ways for my business to help the farm thrive in the future.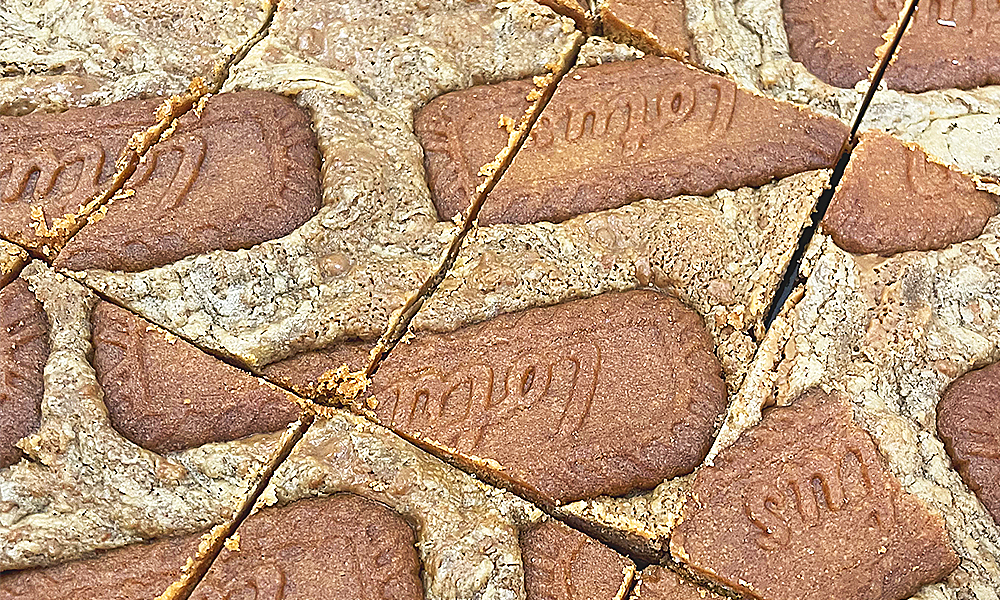 "It's also great because I have a large local customer base, I live just round the corner, where all the bakes are made and it's the right colour for my logo and the costume.
"That's an image that will stay in people's minds – Spiderman in a red truck.
"Wearing the costume started because I loved the movie Spiderman: No Way Home and I began to see the parallels with what I was doing. In the movie, Spiderman delivers pizzas and I deliver my bakes in pizza boxes.
"So I bought a costume, went out delivering and it caught on. It is dependent on the weather as it can get quite hot, but people tell me it cheers them up when they see me and that's an added bonus.
"Some even specifically ask me to deliver to them wearing it."
As for the future, Hash is focused first on establishing the business at the farm before going on to centralise his production.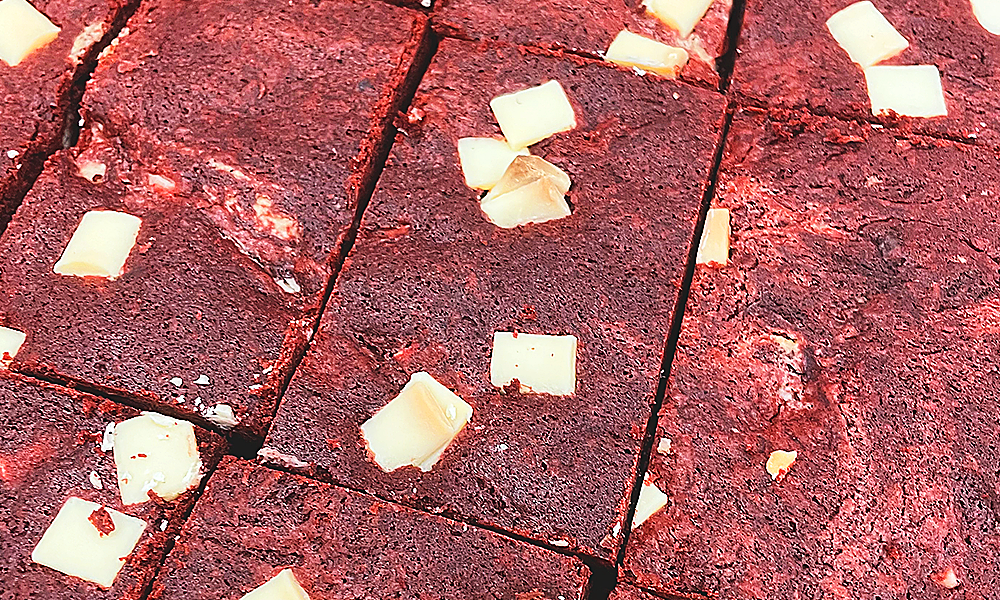 "At the moment, everything is baked using commercial equipment at my family home," he said. "We're fully inspected by the council and have a five-star hygiene rating.
"But the dream would be to find somewhere that we can produce the baking and sell the products on a single site.
"I also have lots of new marketing ideas. One of my heroes is Dwayne Johnson and he's inspired my next campaign.
"I love his work ethic and, every time I feel like I'm hitting a wall, I look at his Instagram page, his tenacity, and think that I'm nowhere near my limit."
Single slices from The Bakineer typically cost £3.50 and are available to order online or buy in person.
Read more: How WaterAid uses dragon boats to raise money
Read Wharf Life's e-edition here
Subscribe to our Wharf Whispers newsletter here
- Jon Massey is co-founder and editorial director of Wharf Life and writes about a wide range of subjects in Canary Wharf, Docklands and east London - contact via jon.massey@wharf-life.com