Founder Matt Lo's gym on The Tide offers workout facilities, small class sessions and personal training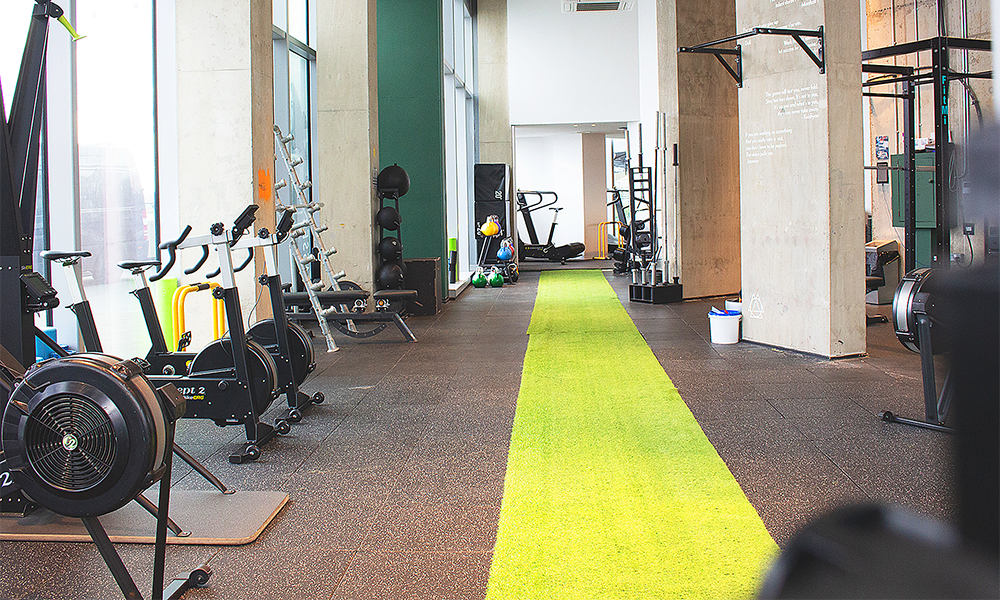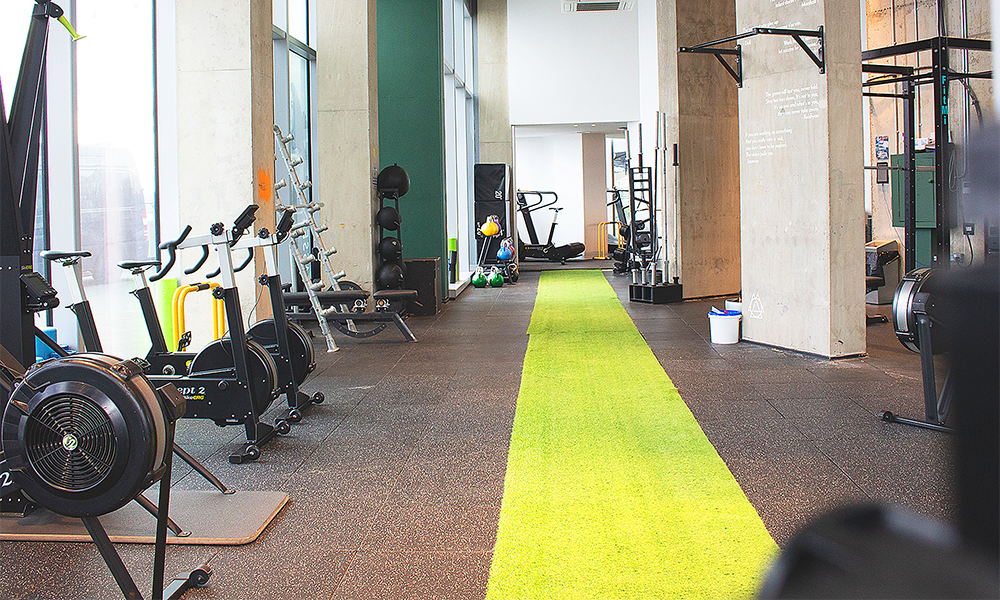 Subscribe to our Wharf Whispers newsletter here
Matt Lo's vision is one of community.
Having dropped out of university, bored by his business course and keen to avoid getting into debt, the entrepreneur tried his hand in various sectors.
Following stints in estate agency, stockbroking and helming a failed website business, fitness beckoned.
"I fell into personal training," he said. "I was always sporty – basketball, football and athletics at school and basketball for my county, Essex.
"But then you get into standard living, so it was nice to get back into fitness.
"What I learnt from the website business was that I wanted to gain some experience for a few years and earn my stripes before launching something.
"So I worked for Virgin Active in Moorgate, spent all my spare time studying, did my personal training qualifications in 2013 and that was it."
From those beginnings, Matt started hosting outdoor fitness sessions in east London parks before successfully crowdfunding and opening his first physical gym in Old Street in 2016.
"I took my personal training clients, went freelance and that's how things evolved," he said. "Walking through those doors on opening day was beautiful, but also so stressful.
"We had plumbing problems – the changing rooms leaked into the gym floor and when we first opened I was there for several nights in a row lifting floorboards with water gushing out.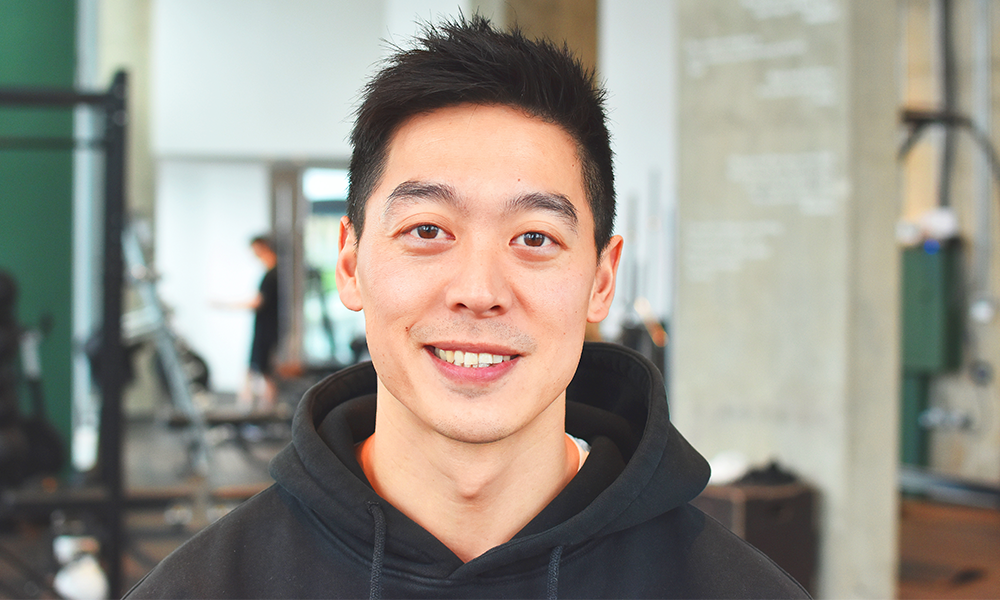 "I didn't know what to do, but that's part of the game – the unexpected stuff, the random scenarios. If you don't want those challenges, then you shouldn't run a business."
With the leaks stopped, his first gym performed solidly up until the pandemic when, like many businesses, its model was upset by unprecedented circumstances.
When the Old Street gym closed permanently in 2021, buffeted by lockdowns and home working, the next chapter in Matt's story was already unfolding.
"I first saw the space on Greenwich Peninsula about five years ago – but we couldn't get funding for it back then," he said.
"So I reached out to developer Knight Dragon as it was still empty and they said they were looking for an operator.
"We came in and opened in 2021 – I feel we've created something really solid for the community here."
That something is Outrivals – a health and fitness space located on the Thames with its entrance facing elevated public space The Tide.
"When the agent showed me the unit in 2018 it looked really promising – especially with everything the developer was doing to create a community, building it up from scratch," said Matt.
"I wanted to be a part of that. Outrivals has been set up as a place where people can come together to make friends and connections through fitness.
"Essentially, it's a community-based gym.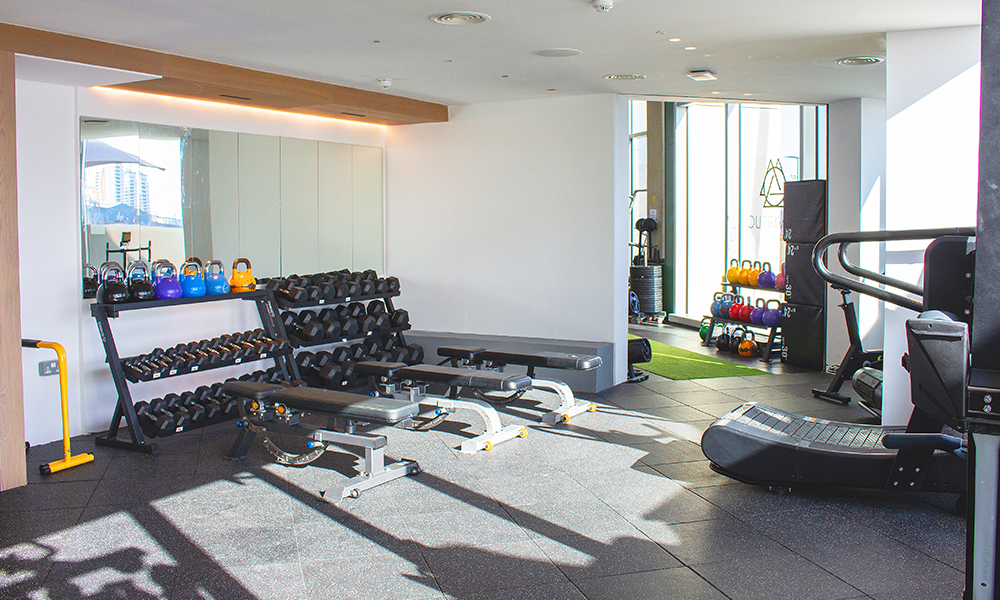 "We offer small group classes and personal training with a team of people who are all specialised in their fields.
"It's down to them that we have got where we are today.
"We've tested many different classes – sussing out exactly what people like.
"We wanted it to be a very strong facility, where people come knowing that they're getting excellent training from very good staff, but having fun at the same time.
"We do strong-man and strong-woman classes where people lift 50k balls – stuff you wouldn't be able to do at home on your own.
"We do an hour and a half endurance class and we have a leg-day on Monday.
"So we've worked on what we want to be about, but at the same time made these things fun for the people who are doing them."
Memberships at Outrivals start at £30 per month for gym-only access – available for anyone who works, studies or lives in Greenwich.
Standard open gym memberships are £55. Small Group Training memberships start at £60 per month for four classes with eight session and unlimited options also available.
One-to-one personal training packages start at £99 per month with three hour-long sessions included.
"We also offer dedicated packages such as our 12-week strength, weight loss or post-natal programmes," said Matt, who also runs Choy House, an Asian street food restaurant now based at Design District's food hall Canteen, a little further south on the peninsula.
"We feel we're on a really good journey here at this gym.
"When I first came here, there weren't many buildings – the community was very new. Since then lots of people have moved in and lots has been built.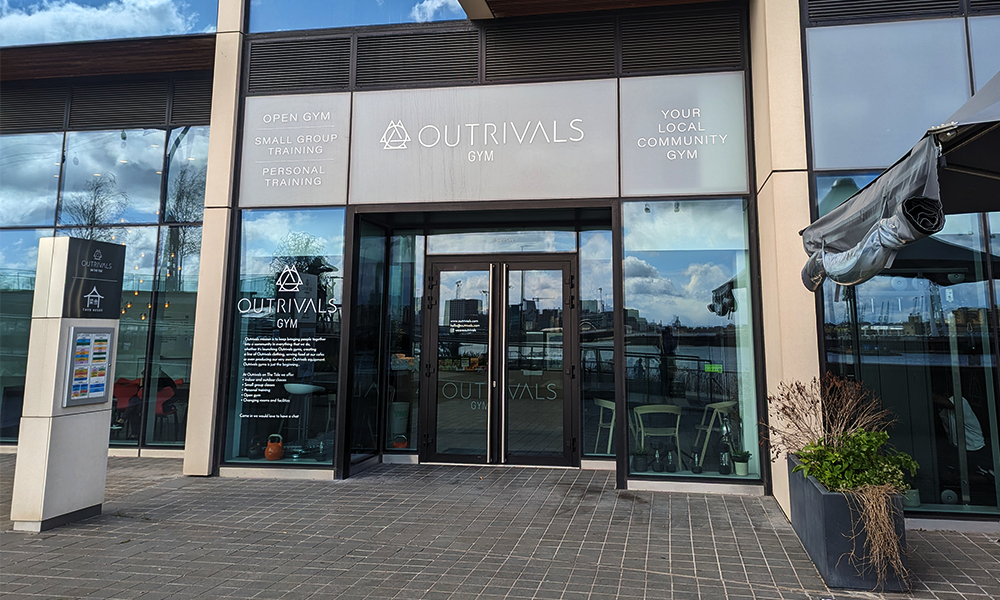 "To help boost that we create events, summer socials and charity challenges that help bring people together, not just in the gym but outside it as well.
"Personally, I understand the importance of fitness although I admit I'm hit and miss with how much I train.
"When I miss a session, though, I really feel it both mentally and physically, so I know what an effect it can have.
"Ultimately I'd like to grow the brand, launching in other new developments so we can widen out the community and bring even more people together – whether that's in London, other cities or even internationally."
Outrivals has a number of offers for those considering taking out a membership.
Prospective clients can try out the gym's facilities for three consecutive days, including open access to training spaces and small group classes.
Members can also get up to £50 cashback for referring new clients who then take out a membership.
On the personal training front, in addition to packages for individuals, Outrivals offers sessions for couples or people who simply want to train together.
A £150 per month fee covers two sessions for two people with an Outrivals coach. Packages covering more sessions are also available.
For individuals who need more flexibility, the gym also offers blocks of personal training that can be used over a two-month period instead of the usual one-month expiry date.
Read more: See the moment One Canada Square was topped out
Read Wharf Life's e-edition here
Subscribe to our Wharf Whispers newsletter here
- Jon Massey is co-founder and editorial director of Wharf Life and writes about a wide range of subjects in Canary Wharf, Docklands and east London - contact via jon.massey@wharf-life.com