Helen Arvanitakis on why Design District has dedicated buildings to freelancers and small firms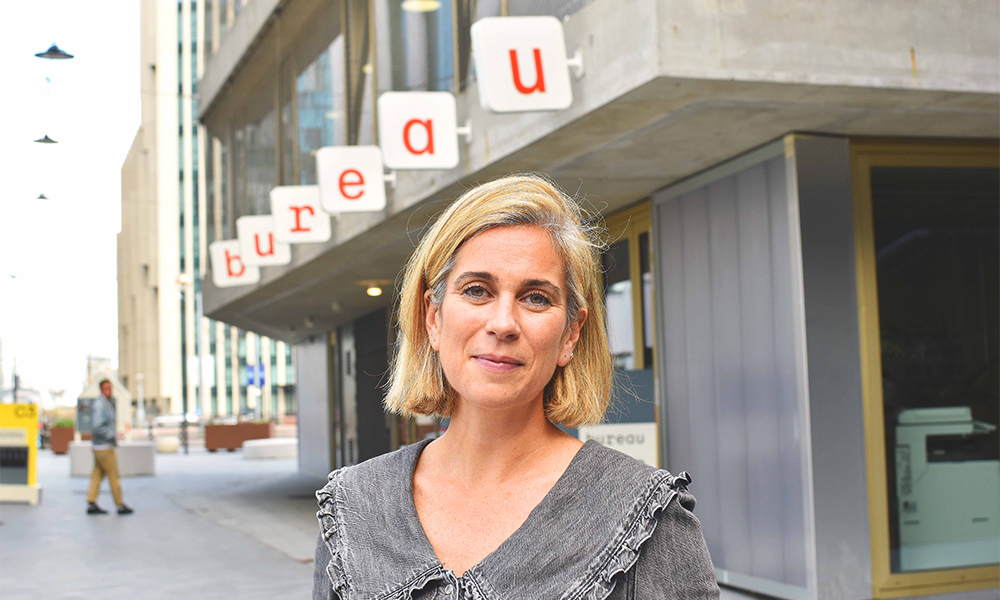 Subscribe to Wharf Life's weekly newsletter here
When I was a boy, on visits to my grandparents' house, one of the highlights was an ancient bureau.
This may mark me out as a peculiar child, but this dark, mysterious piece of furniture, with its polished wood and an infinite number of drawers, nooks and pigeon holes, held a universe of possibilities and secrets.
In reality, it contained old gas bills and bits of unused string. I wasn't to know.
I mention it because it shares some qualities with Bureau on Greenwich Peninsula – itself a multifunctional place of possibility.
Spread across two buildings at Knight Dragon's Design District, the creative industries co-working space, membership club, bar and restaurant does many things – like that antique piece of furniture.
But its myriad spaces are anything but dark and mysterious, even if the pale grey fluting on one of the buildings has something of the roll top desk lid about it.
Instead both blocks, designed variously by Architecture 00 and HNNA, are light, airy and functional.
"It's somewhere for freelancers, gig workers, start-ups and small businesses that want to stay small – it's secure, professional and very good-looking," said Design District director Helen Arvanitakis.
"To give it some context, these two buildings are occupied entirely by Bureau, with the interior design created by Roz Barr Architects.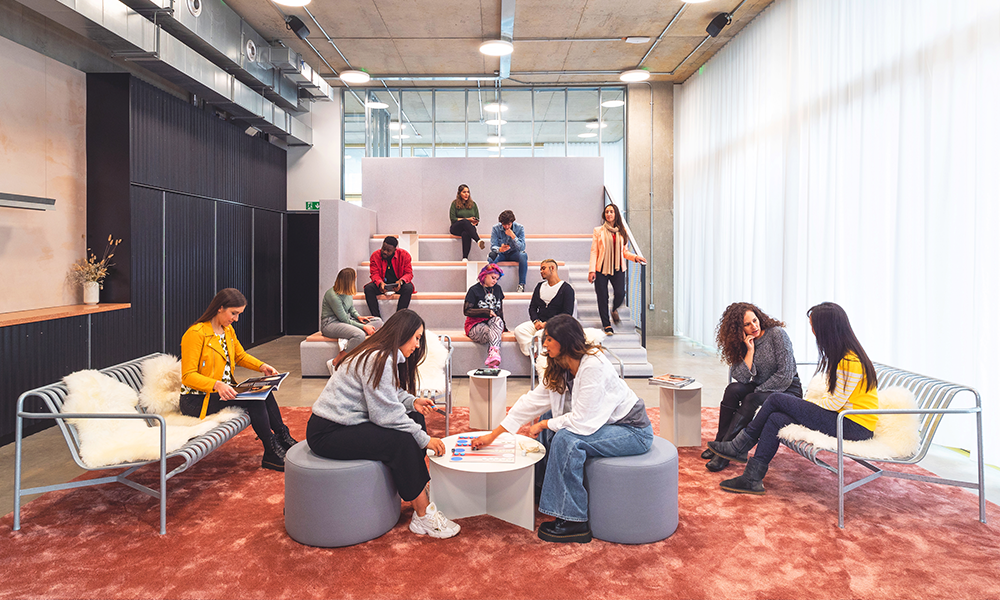 "It was important for us to have a single company doing that because even though the two buildings look different, people should get the sense in both that they are still in Bureau.
"From the outside, one feels quite angular and macho with a lot of exposed concrete, while the other has an undulating facade with more exposed timber and windows that punctuate the walls, creating pockets of light throughout the building rather than big, open expanses."
Access to Bureau comes at many levels, with day passes available for £15 plus VAT, covering use of a desk from 8am to 8pm.
Monthly hot desking costs £125, fixed desks are £230 and serviced studios start at £280 per desk, all plus VAT.
Helen said: "We do vet applicants to some extent, although we're fairly relaxed.
"We broadly follow the government definition of the creative industries – which is a really wide group, everything from heritage, museums and galleries, through to fashion, advertising and so on.
"However, we've expanded that a little bit, because we've found that there's real value for our members and tenants to have businesses that are on the periphery of the creative industry.
"For instance, we have a specialist in intellectual property law, and that comes up a lot in the sector – it's something that adds value to the community."
That word – community – is at the heart of the Design District project and Bureau is much more than a co-working silo with some interesting looking neighbours.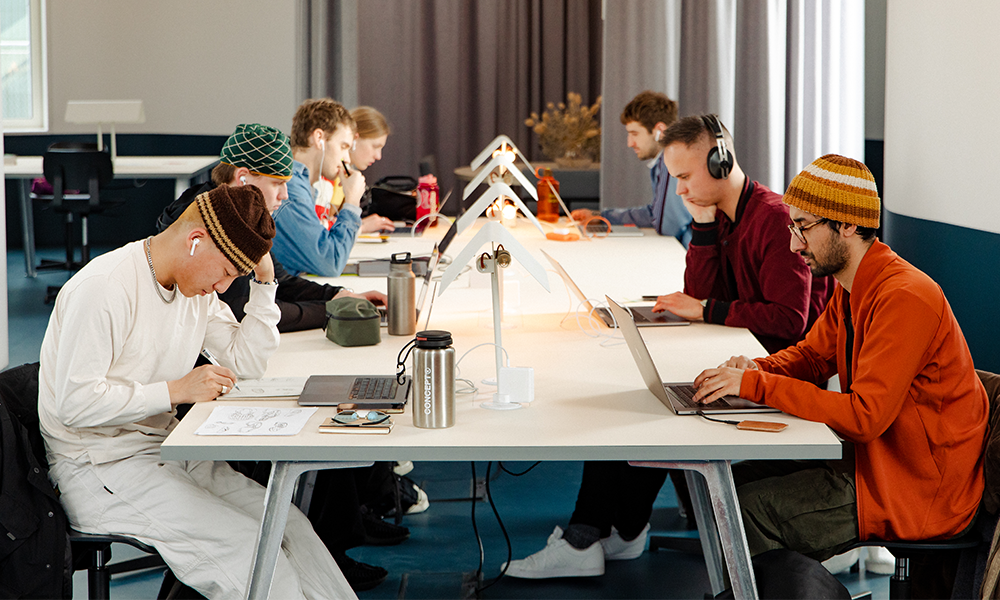 "As a member, the benefits include being in a professional environment with someone on reception and lots of spaces you can use within the buildings," said Helen.
"There are phone booths, meeting pods, bookable rooms with big screens and all the kit for doing video-conferencing, presentations and so on.
"We also have a totally fantastic restaurant with a brilliant team of chefs, which is open into the evening as a full-on bar.
"Then we also have an events programme with a good mix of stuff designed to inspire people and to educate them on particular aspects of the creative industries.
"But there's also a lot of interaction between Bureau and the tenants in the other buildings at Design District.
"We wondered when we were setting it up whether we would be able to achieve that, because the temptation is to hang out with Bureau members.
"So we regularly host social events and work hard to introduce businesses and individuals where there's cross-over.
"For example, one of our members is a company that designs beautiful books.
"They recently worked on a knitting guide written by Tom Daly and used a post-production company based at Design District as a venue to do the photography shoot with him.
"Having that proximity was really helpful. I know we can all do things remotely, but creatives work better collaboratively when they are face-to-face."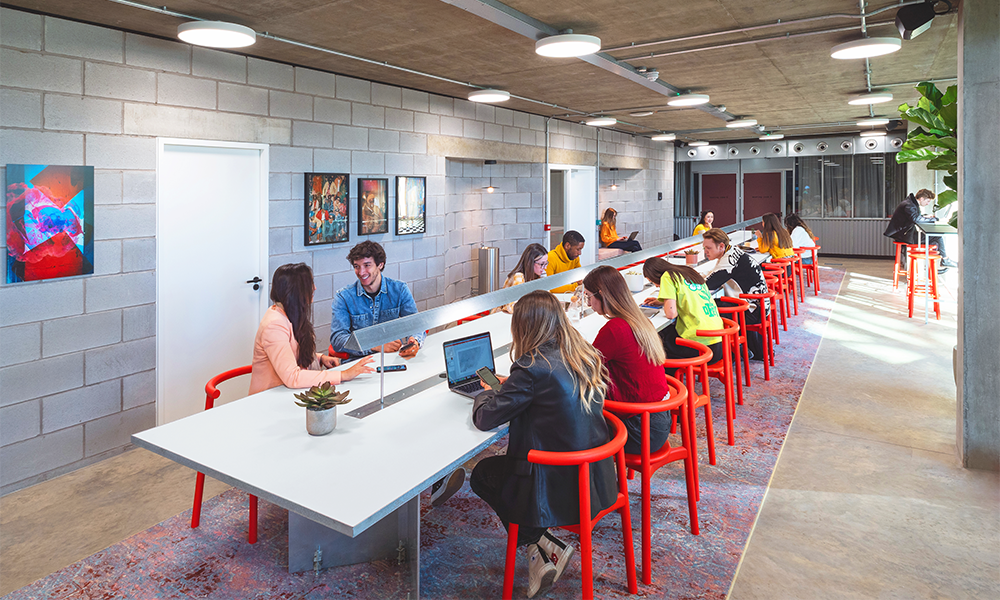 Helen first worked on the Peninsula project in her capacity as managing director of product designer Tom Dixon's studio.
It played a major role in kitting out the gallery space and the now (sadly) closed Craft Restaurant as well as some of the Upper Riverside apartment buildings.
She said: "I'd always enjoyed working with Knight Dragon and stayed in touch with them after I left Tom Dixon.
"I went on to work with lots of small creative firms on the business side.
"The reason Knight Dragon was keen for me to work on Design District was because of that experience, I had an insight into the sector and understood what would motivate those small businesses to take a particular space.
"We have 14 buildings, soon to be 16. There's one block where we're looking for a tenant and a couple of smaller spaces, but the whole development is basically let.
"Bureau gives us that entry point for individuals and smaller companies.
"We offer a warm, welcoming environment and we've worked hard to fix our energy costs so we won't be putting up our prices for the foreseeable future."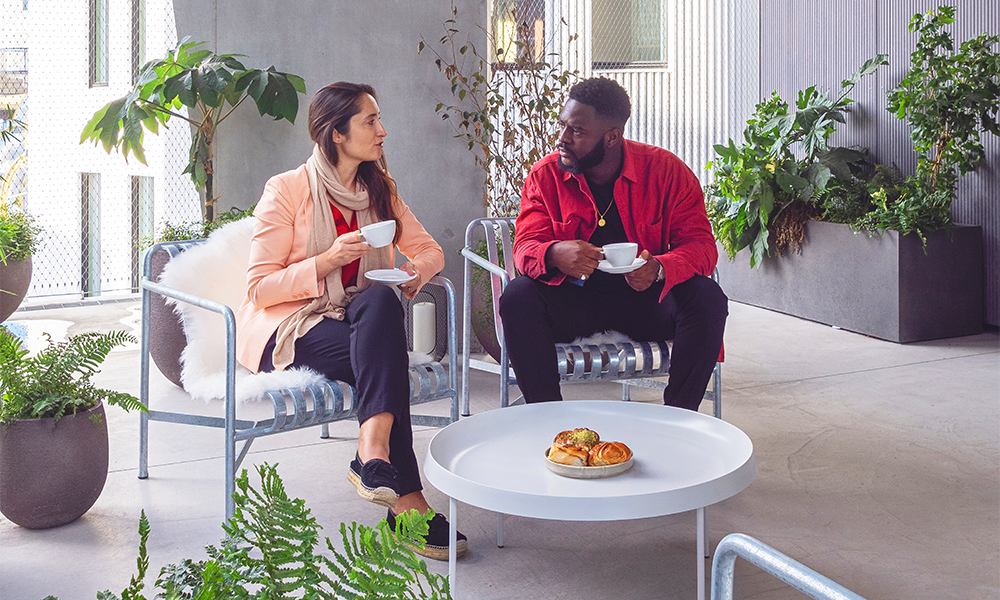 Read more: Discover ceramics with Made By Manos
Read Wharf Life's e-edition here
Subscribe to Wharf Life's weekly newsletter here
- Jon Massey is co-founder and editorial director of Wharf Life and writes about a wide range of subjects in Canary Wharf, Docklands and east London - contact via jon.massey@wharf-life.com