Jay O'Dell hails rare opportunity to build systems and processes from the ground up at estate agency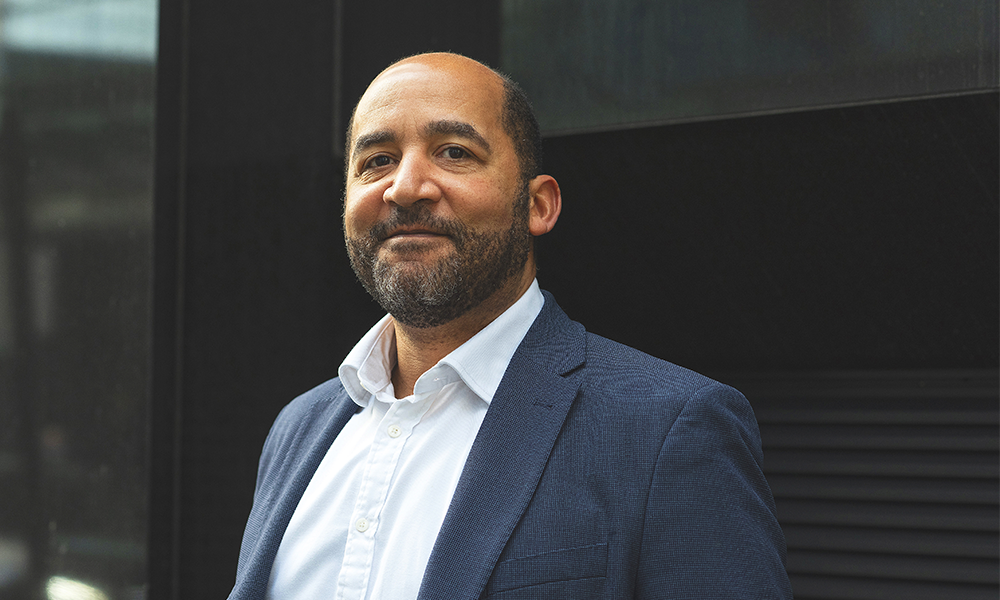 Subscribe to Wharf Life's weekly newsletter here
"I see it as a unique opportunity to build something new, to learn from my experiences and to launch a lettings and management business within a successful agency that has been trading for 20 years and has done very well," said Jay O'Dell.
My London Home's director of property management is relishing the task in front of him. It's one his whole career has prepared him for.
"After university I needed a job and I found one at a lettings agency," said Jay. "It was in Cambridge and, outside of London, you work as a combined agent and property manager.
"After working there, going travelling and returning to that role, I moved to the capital and joined Farrar And Co on the Fulham Road – a small independent business.
"At that point I had to make a choice because, in London, the business forks into two, so I became a property manager and was there for nine years.
"After that I moved to Strutt And Parker to head up its property management department for six-and-a-half years. It was a really good company with great people and I learnt a lot.
"However, it went through some really significant changes after it was bought out three years ago by BNP Paribas – the fourth biggest bank in the world.
"I've never wanted to work for a huge corporate company, it's not where I feel at home. Strutt And Parker had been the perfect middle ground – a big company but a partnership and one where you still got to talk with and influence the decision-makers.
"So I decided it was time for a change. I was very clear I didn't want to swap my job for a similar one at another giant firm. I wanted something new and exciting and that's when I saw My London Home was advertising."
The well-established hybrid estate agency, which has offices covering Westminster, South Bank, Battersea, Hong Kong and, of course, Canary Wharf, was embarking on a project to launch a lettings business, having sold its previous operation to another agency a few years ago. It was looking for someone to take the lead.
"I applied and was lucky enough to get the job," said Jay. "It feels like the right time for My London Home to be launching a lettings business.
"We've had a chance to look back at the market while we've been out of it and we haven't seen anybody doing anything very differently, so we think we can bring that to the table.
"The agency is very successful and that gives us an advantage from the start.
"It's incredibly rare that you get an opportunity to build something from nothing, to develop a new set of systems and processes and to structure our teams to reflect exactly what we think people need today and the way things should be done.
"In my experience, it's very difficult to change those things once they are established at a company – that's the same whatever industry you're in.
"There can be real resistance and that's a shame because there has been such a lot of positive change in the lettings industry over the last 10 years with some really good tech-based solutions.
"Being able to put things together at the outset and to get them right first time puts us in a really good position in the market."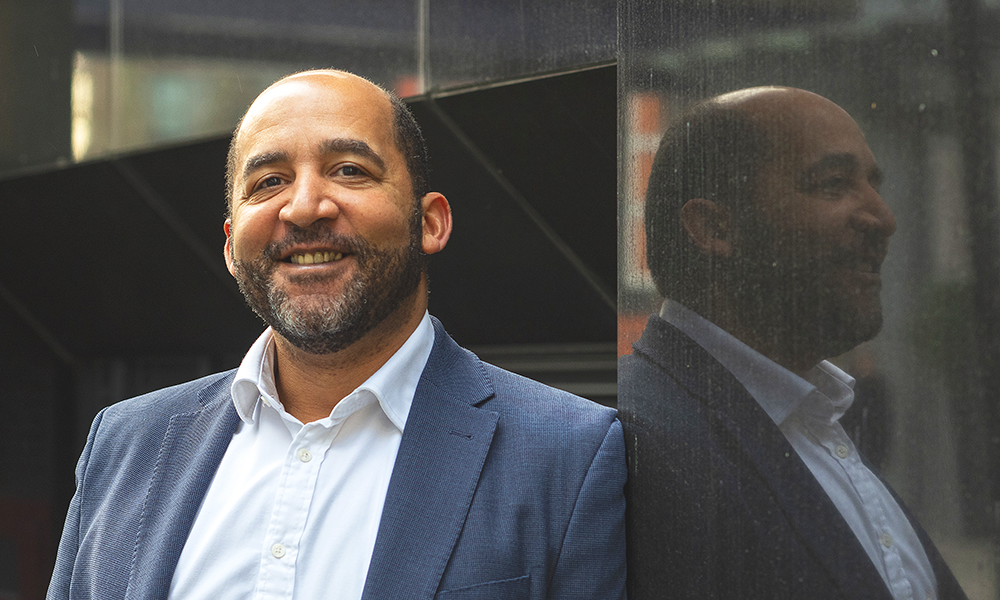 My London Home recently launched its lettings operation with a clear emphasis on the benefits of technology.
Jay said: "The advent of proptech has made a massive change to the industry and the way you are able to run your business. That includes compliance, administration and designing how you're going to do things as a company.
"In setting up the lettings operation at My London Home, I've been very much guided by the proptech I wanted to work with and have then built all our processes around it.
"That puts us in a position where we can utilise all of the packages to their full capabilities and, while we are not unique in using them, all the other agencies are bolting them on to an existing service and process and that's not always going to be a good fit.
"You'll also have resistance there, where staff won't want to change the way they've always done things.
"To get the most out of proptech, you need your team, tenants and landlords to buy into it. You don't get the full efficiencies if you're using existing processes and just diverting into a digital portal as an add-on.
"What we've created is a truly streamlined service with the pinch points taken away."
So what does that look like from the point of view of a tenant or landlord coming to My London Home?
"From the tenant's point of view, the way we're structuring the back office is different to the way other agencies do it," said Jay.
"Typically in the industry, the lettings manager deals with landlords and tenants in the front office, the deal is then passed to a progressor whose job is to sort out the tenancy agreements and referencing and then the tenant is passed on to a property manager who is responsible for looking after the property.
"Then you might have a third party firm looking after maintenance.
"That can lead to tenants constantly being passed from person to person and, unless your internal communication is really on point, people won't necessarily know where they're at.
"That process is inefficient and means you look like you have a disjointed company.
"What proptech allows us to do at My London Home is to change that. With us you have our front of house team who deal with the negotiation and then a tenancy manager.
"As soon as the deal is agreed they become the sole point of contact until the tenant leaves the property.
"Lots of agencies talk about offering this, but in reality few, if any, do. The reason we can is because we have the right technology embedded in our processes – onboarding, rent profile, referencing and tenancy agreements.
"An example would be that we're using PixFlow to streamline the maintenance process as well as a company called HelpMeFix, which is pioneering video technology to help resolve issues with properties.
"Engineers use video calls to diagnose problems and talk tenants through fixing them if it's safe to do so.
"That might be something like repressurising a boiler and it's a win for both tenant and landlord because the issue is resolved more quickly.
"Also, the tenant learns how to fix the problem, so in future probably won't even need to contact the agency if it happens again.
"That means the landlord, rather than paying a call out fee for an engineer, will pay significantly less.
 "We're also using The Depository, a revolutionary piece of tech for the end of tenancy process. It allows one person to manage the whole life cycle of a tenancy.
"Tenants should look at renting through us because we've designed our processes to be pain-free.
"The systems we have in place should enable you to go from making an offer to signing your agreement on your phone without having to look at a piece of paper along the way.
"We also have a tenant rewards programme that we've introduced in conjunction with a company called Vaboo, which offers discounts of between 5% and 10% at more than 700 national retailers. There's also a monthly competition to win a month's rent. 
"Even if tenants only engage with it once – to buy half-price cinema tickets, for example – it's still giving something back as an agency and offering something positive.
"These platforms are also a great way for us to gather feedback to ensure we can make our operation even better."
Jay said landlords should consider renting their properties through My London Home for a number of reasons including the various service levels available.
"We've decided to offer a Platinum Management Service, which has been designed to simplify the billing process for landlords," he said.
"It means they'll know exactly what they're going to earn and covers all administration fees over a tenancy.
"That means no hidden costs and, while the percentage a landlord will pay is slightly higher, we think it offers true clarity so they can plan into the future.
"Our let only fee is 11%, let and manage is 15% and the Platinum Management Service is 17% of the rent and that includes hundreds of pounds of admin costs.
"For accidental landlords it also means the up-front costs of renting a property are drastically reduced as it can be challenging to transition from being an owner to renting a property out."
Jay said a strong market and the complementary role of My London Home's sales business made it an ideal time to launch.
"Lettings and sales work hand-in-hand and benefit both sides of the business, because you have the opportunity to pass clients between both sides of the business, but retain that income for the company," he said.
"It makes our offices more dynamic because, the sales process can take months while the lettings team will be doing multiple deals in a week.
"That means you have that activity, which is good for morale, as well as the repeat income as a business.
"The market is strong right now as the economy recovers from the pandemic.
"Listings typically aren't on the market very long. There are still issues with the amount of stock, but we expect that to ease over the next six months.
"I think that people are still in homes having hunkered down over the last couple of years – lots haven't moved.
"The increasing cost of living coupled with fewer people upsizing means you're not getting the usual turnover of properties coming back onto the market that you would expect.
"As we come out of what appears to be the end of the pandemic, confidence will return and people will start thinking about the next few years of their lives.
"They will start to consider what they want from life, where they want to be living and I think this will fuel people moving more freely and that will bring more stock back to the market."
Read more: Malmin Dental set to launch in Canary Wharf
Read e-editions of Wharf Life's print edition here
Subscribe to Wharf Life's weekly newsletter here