We catch up with founder Dr Minesh Talati as the company prepares to open at South Colonnade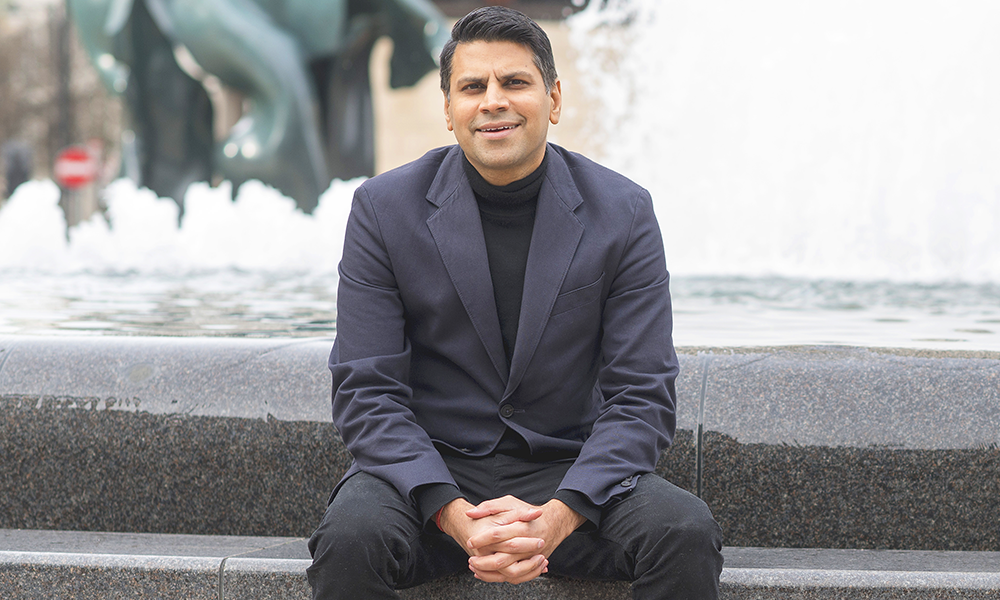 Subscribe to Wharf Life's weekly newsletter here
The majority of people would be unlikely to name a trip to the dentist among their top places to relax.
Bad experiences, popular culture, the whine of the drill and a certain level of oral discomfort all loom large in the mind.
That's perhaps why one of the first words that comes out of Dr Minesh Talati's mouth when we meet is "relaxation".
The founder of Malmin Dental places a clear emphasis on tackling the anxiety many patients feel through the company's approach to treatment and its infrastructure. 
Its latest branch – set to open in Canary Wharf on February 28 – will exemplify those principles. Spread across a double-fronted unit on South Colonnade, Malmin's build has seen two full-height floors created to accommodate an extensive range of facilities.
Visitors can expect crisp clean design with plenty of space to wait and work if necessary – the flagship of a dental group that has grown from a single practice to operate multiple locations across the UK.
"My father was a pharmacist and he told me working in healthcare was a good profession – you've got a choice, medicine or dentistry, and I picked the latter," said Dr Talati.
"I attended university in Liverpool and did my masters in Manchester and then, in 2006, I started a new multidisciplinary practice – one of the very few in London at the time – so we could offer everything from simple to advanced dentistry.
"The reason I started Malmin was that when you work for someone else you have limitations.
"Where I was working I could see things that needed to be improved in the quality of care I wanted to deliver to patients in terms of the surroundings, equipment and talent at the practice.
"So we created a fantastic team, lots of whom are still with me and continuing to progress in their careers – many are now professors in their own fields."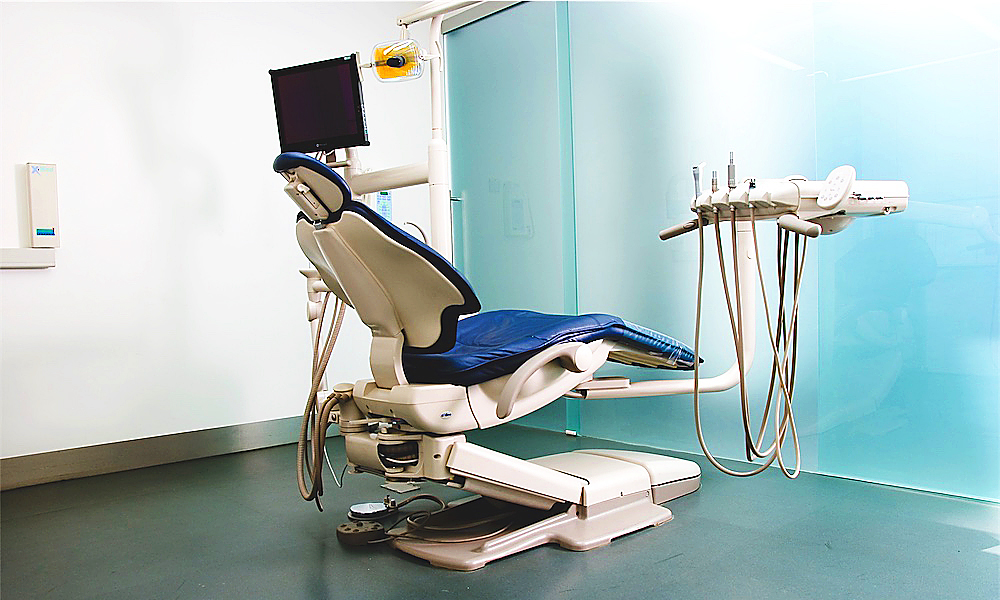 Dr Talati's first practice saw a run-down building in Farringdon renovated at a cost of £750,000 to create six surgeries and provide a foundation to grow the business and the team.
A few years later Malmin branched out, first in London to Holborn and Barbican and then to places like Manchester, Lancaster and Hartlepool.
"Now we're opening in Canary Wharf," said Dr Talati. "Growth has been organic as opportunities arose.
"Patient numbers are increasing and people are increasingly accepting treatment – their demands are increasing. 
"Since technology has moved on so rapidly, we've grown with that – for example, we're fully digital.
"We have CT machines in all our practices. Traditionally patients would have impressions taken, but we don't do that, we scan their teeth, which is much faster and leads to quicker treatment.
"You don't have to wait for an impression to set and send it to – now, you just send a file. It's all done rapidly and the scans are more accurate than an impression.
"All of these things are catalysts for opening sites like Canary Wharf.
"Things are very different now to when I first started at dental school – then it was dentures, silver fillings and extractions.
"Nowadays it's implants, whitening, cosmetic dentistry, white fillings, cosmetic veneers, all these things.
"Now more people than ever come in to have their teeth straightened, some much later in their lives. We've seen a 100% increase in people coming in for realignment. 
"The best way to describe this is 'big, patient-centred change' – those are the right words to use.
"Patients are now asking for more complicated, aesthetic treatments and that's what we're providing."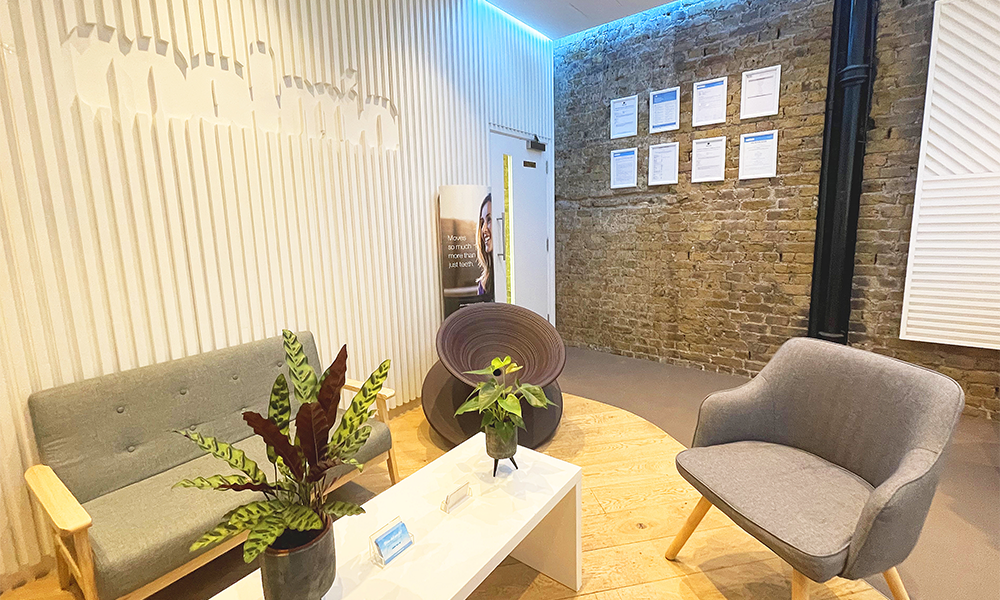 Patient-centred is perhaps the best way to describe Malmin's whole approach. Its services and facilities have been designed to offer patients a comprehensive array of options to ensure they're happy with their mouths and enjoy the process as much as possible.
"No-one really wants to be long at the dentist with a drill running at 3,600 revs in their mouth," said Dr Talati.
"At our Canary Wharf branch they will find a sanctuary, so as soon as they walk through the doors they will feel relaxed – no anticipation, no anxiety about having treatment.
"As they come in, there will be a little bar area for them to have refreshment – a place to de-stress before and after their appointment or where they can catch up on emails and do some work before they go back to the office. It provides care before and after.
"That helps people to fit treatment into their busy schedules – we don't want patients feeling like they're rushing around.
"As for the appointments themselves, all the technology that can be afforded to them will be and that reduces treatment times as well.
"Patients are more demanding now than ever before, but in a good way.
"They want an ambient atmosphere, they don't want to feel stressed, they want to feel like they're visiting a spa and to feel as relaxed as possible.
"They also want everything to be done in one place.
"They don't want to have to visit another dentist, whether they have a simple or a complicated issue – they want it done in a one-stop shop.
"That's very much how the health service in general is moving now, with GPs bringing services together in-house.
"We're also able to do many procedures much more quickly because of the technology, make them pain-free and more precise, so the quality of dentistry keeps rising.
"All our treatment rooms are patient-centred – with a TV at the top, where people can watch a film, the news or whatever they want. They can also just listen to music.
"There's another TV in front of the patient, which allows them to watch the treatment live if they want to do that, and educate themselves about what's going on.
"Not many practices are doing that, but the concept was taken forward from programmes about surgery, so we're able to provide this in a dental environment."
Treatment-wise, Wharfers can expect a comprehensive menu of services delivered on a timetable to suit their lives.
Dr Talati said: "If you have an emergency, there's a 24-hour virtual consultation, which they can download and they'll be able to speak to a dentist.
"The Canary Wharf branch will also offer late nights and early mornings – a lot of our clients are corporate, so we offer a professional discount rate.
"On the estate we will be able to refer you to all the specialists you need.
"Right now we are seeing a very big uptake in cosmetic work – partly because of Zoom, where people have been seeing their teeth all the time.
"Using digital technology, we can show patients their teeth before and after in real time and manipulate the images so people can actually design their own smile – it's amazing."
The Canary Wharf branch will also offer skin treatments and a range of IV drips. A full list of treatments and prices is available online.
In celebration of its opening, the company is offering the first 100 checkups booked for free on a first-come, first-served basis – registration is via its website.
Across the company Malmin is also working to minimise dentistry's impact on the environment – including offering programmes where people can recycled electric toothbrush heads, dental floss containers, flossing sticks and interdental brushes.
Dr Talati said: "We are trying to limit everything, where possible, and to make ourselves as energy-efficient as we can be.
"We're also looking at recycling toothbrushes and we already sell bamboo brushes, for example.
"At our locations, we ensure there are places where patients can leave their bikes and, in London, we are within walking distance of public transport.
"Even our flooring is recycled, and all these things make a difference."
Read More: Wallace Chan brings his Titans sculptures to Canary Wharf
Read e-editions of Wharf Life's print edition here
Subscribe to Wharf Life's weekly newsletter here