The multidisciplinary creator will show a collection of 10 artworks made from titanium and iron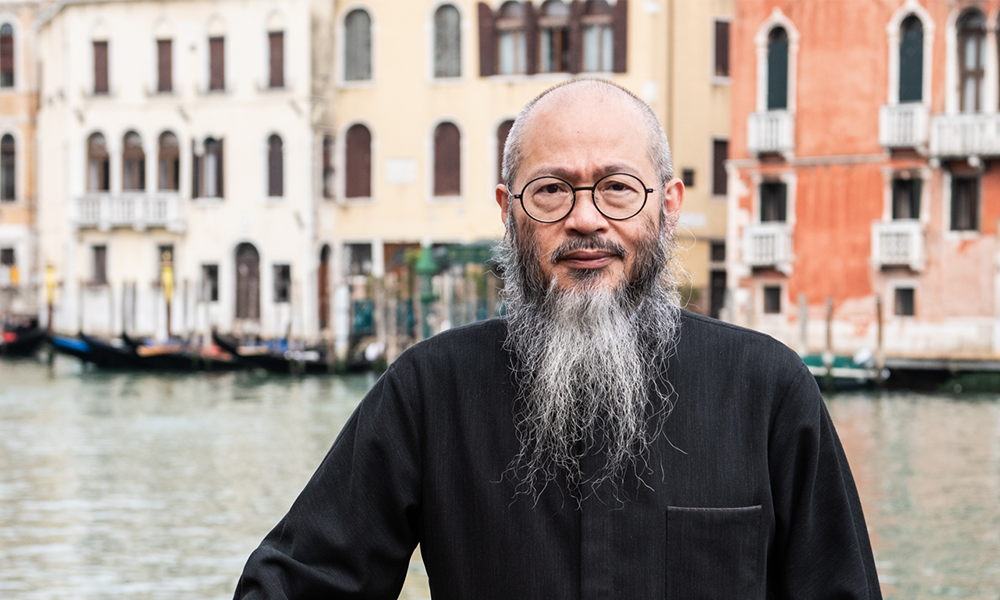 Subscribe to Wharf Life's weekly newsletter here
Cabot Square in Canary Wharf is many things. A place to sit in the sunshine and eat lunch, somewhere to dip a hand in a boisterous fountain and cool off, a spot to relax with food and drink under the plentiful trees.
But it's also, increasingly, a site of cultural confluence. Not long ago artist Liz West placed Hymn To The Big Wheel nearby for Summer Lights 2021.
The location was almost within earshot of Boisdale, a venue frequented by Horace Andy, who sang the vocal for the Massive Attack track that inspired the work.
Now it's the turn of Chinese multidisciplinary creator Wallace Chan to be part of a connection.
His five-metre sculpture Titans XIV is set to be placed in the square as part of his forthcoming exhibition Titans: A Dialogue Between Materials, Space And Time on February 21 and when that happens a loop in time will close.
That's because it will stand across from Henry Moore's colossal bronze Draped Seated Woman and, without the English artist's work as a source of inspiration, it's likely a showcase of Mr Chan's work would look very different.
"Starting at the age of 16 as an apprentice carver, I was working mostly with gemstones – coral, malachite and agate, for example," he said.
"I had to learn to be very flexible, because stones always yield surprises and you have to adapt to them.
"With agate, for instance, every layer can reveal different patterns and you have to keep modifying your ideas because of the restrictions of the materials.
"I had to constantly compromise to attain a sense of freedom while working with them – that experience taught me that you have to be adaptable, that changing what you're doing is normal when you're trying to create something.
"At the start I was using opaque stones but I eventually moved on to transparent or translucent ones.
"That's when I realised it was about more than working in three dimensions, because of the way the light interacts with the stones and the colours and effects that creates.
"I had this idea that I wanted to chase light and capture shadows using different angles."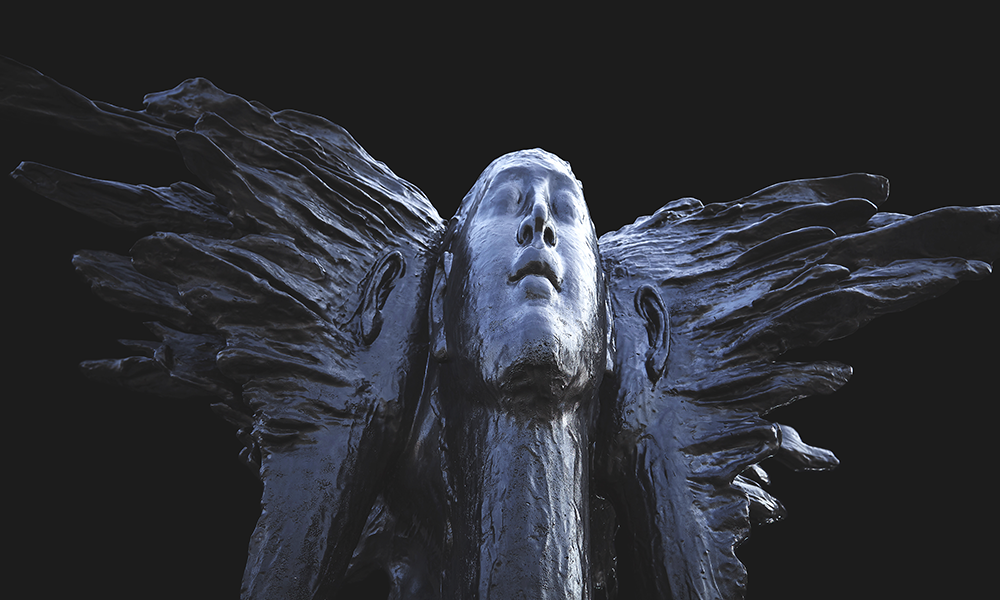 This deep dedication to his craft has led Mr Chan to become one of the leading jewellery designers of his generation with a career that's seen him patent the Wallace Cut as a method of carving refracted designs into gemstones themselves.
His pieces sell for tens of millions of pounds, but when talking to him there's a sense that he probably isn't really interested in all of that.
This is a man who, after all, following the death of his mentor in 2001, spent six months on a zen retreat living as a monk – meditating, fasting and tending to the sick and the dying – emerging to state: "I realised that the ability to dream and create was my way of life. I dream, therefore I exist. I create, so I live."
For Mr Chan his creativity is now and has always been inextricably linked with the materials he works with.
"Even when I was primarily using gemstones, I was already exploring," he said. "It's always about the nature of materials, time and space.
"What I am doing today comes from what I did in the past – that will always be the foundation of what I'm going to create.
"While I was focused on jewellery making I became tired of just using gold, silver and platinum. I was constantly looking for new materials.
"I first read about titanium in a newspaper article and spent about eight years figuring out how to incorporate it into my work.
"When I succeeded, it became the embodiment of my jewellery. But I also had a feeling that, like humans, materials should grow – I wanted to find ways to make larger pieces.
"That's when I went back to a memory I had from 1986, when I went to see an exhibition of work by Henry Moore in Hong Kong. It was huge – there was a lot of fuss about it, so I went to see these sculptures.
"I was really surprised because they were so large. When I was working with gemstones I'd sometimes make carvings the size of a fist, which I thought then were too big.
"But Henry Moore had used metal to create really large works – that was a seed in my mind, a moment of inspiration but at that time I knew nothing about casting.
"Then about 20 years later, I started to use iron, bronze and stainless steel to create works. They weren't as big as Moore's pieces, but they were bigger than my jewellery.
"I felt something wasn't right with them, though – I was looking for a material that would reflect the spirit of the times, something contemporary and futuristic.
"So titanium became the natural metal to work with – it's way more long-lasting and so it was the perfect material to create something more monumental with."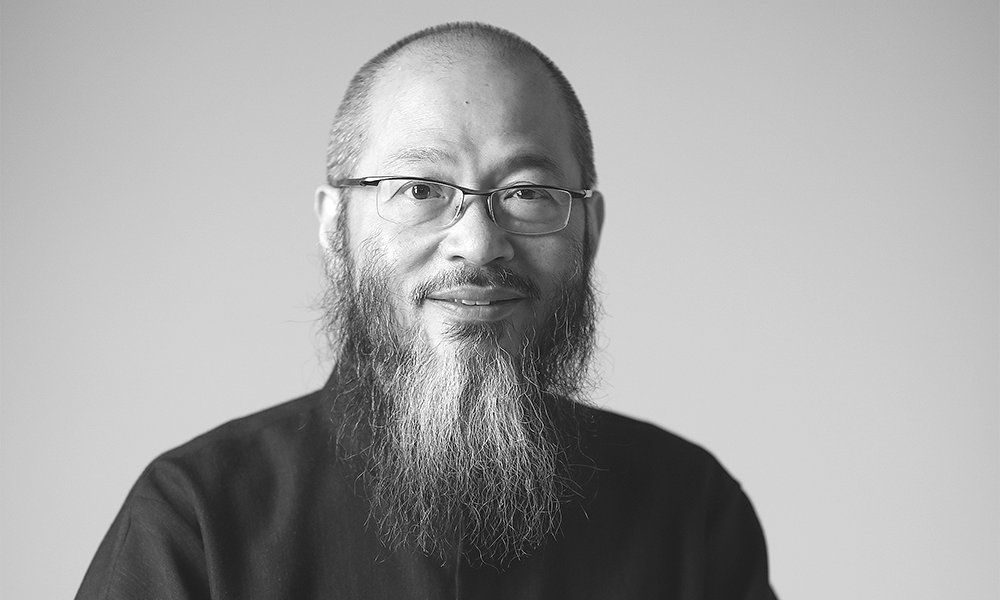 Mr Chan's exhibition in Canary Wharf, which is free to visit and runs until April 8 with the majority of the work placed in One Canada Square, is an opportunity to see the fruits of his intentions.
Curated by James Putnam, it features 10 pieces in total, many juxtaposing impervious titanium with the russet tones of oxidising iron as a meditation on time and its varying effects on different materials.
Three of the works – Titans XIV, XV and XVI have never been displayed publicly before.
"The five-metre sculpture – Titans XIV, which will be in Cabot Square – is about not having a sense of space or time or consciousness," said Mr Chan.
"It's about mindfulness, that nothing exists except the moment. It was a big surprise to learn it would be displayed near Draped Seated Woman – Moore is someone whose work I greatly admire.
"I was so shocked and inspired by what I saw at his exhibition in 1986 and I've always appreciated his work, but I wouldn't have ever considered something like this could happen back then.
"I cannot explain it but I feel like some divine power is at work and I can't thank James and Canary Wharf Group enough for this opportunity.
"I've always felt that I'm between cultures. I go to temples, but I also go to churches. I admire sculptures made in the east and also in the west.
"The first pieces I really got to know were the works by Michelangelo so I am influenced by all kinds of things.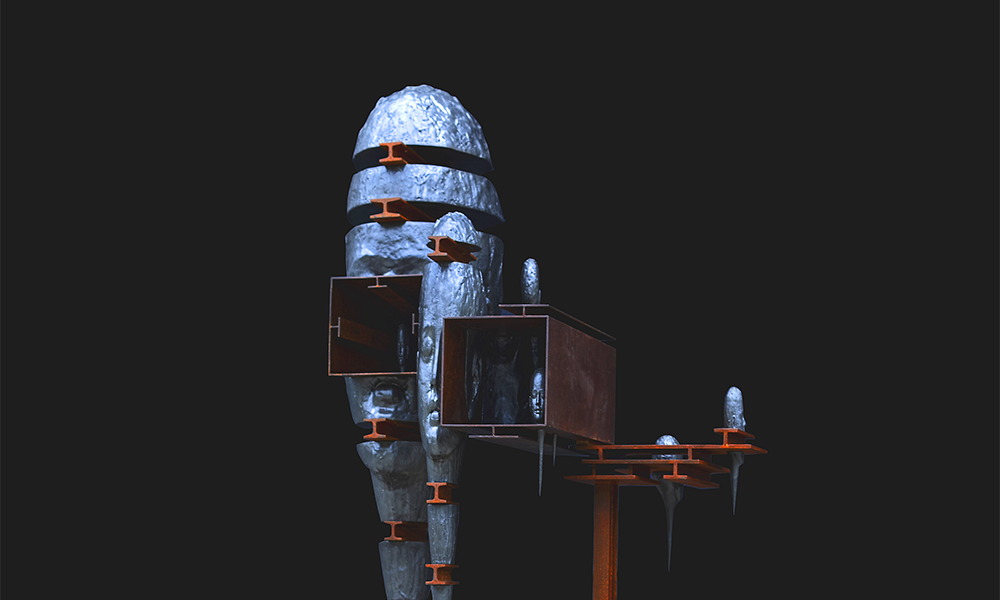 "Putting titanium and iron together in my sculptures is a way of combining the most futuristic and the most traditional materials I could find. They make a bridge between past and future.
"Greek mythology has also played a huge role in my works. I found great meaning in these ancient stories so they have always been an inspiration to me.
"When I was carving the winged horse Pegasus I would think about speed and force and I'd try to capture those elements in my work.
"We know the stories of the Titans – the punishments and the fights among the gods – but I really wanted to capture the beauty of them with these sculptures."
This idea of forming a connection between two places is also present in another way in several of his Titans sculptures.
"When it comes to iron, it's interesting," he said. "We've known about it as a material for 5,000 years – it's always been a part of our lives, our architecture, our tools and in our daily routines.
"But I remember when I was a child and my father was teaching me how to write the Chinese character that means craft and work. It looks like a capital I, the most common kind of iron beam.
"He told me it was like the sky on top, the earth underneath and the humans standing in the middle between the two.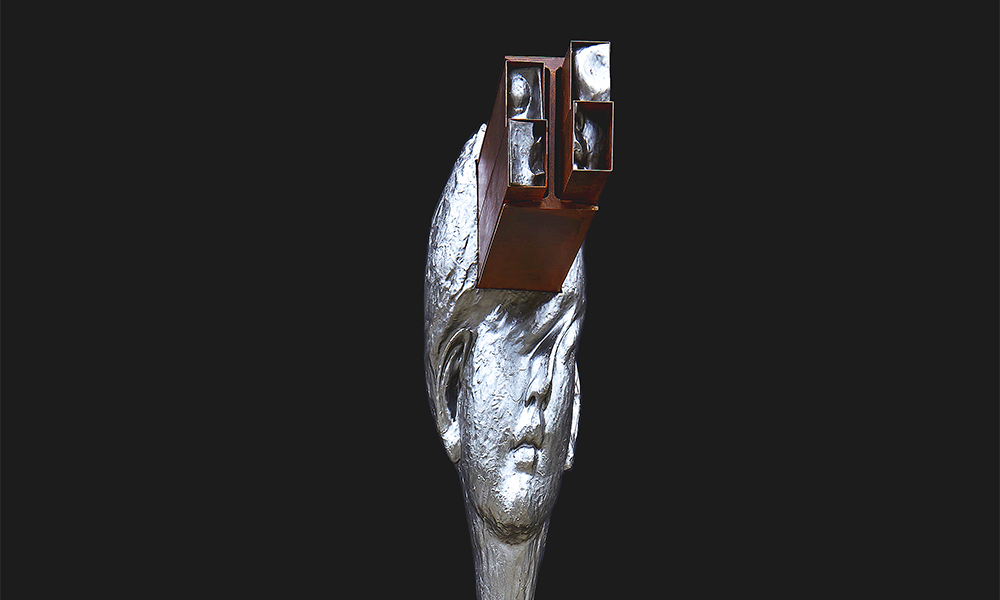 "It means that as a person you have to stand on your feet and you have to be grounded. Secondly that you have to reach for the sky and that you have to understand you're a bridge between the two. That's why I use it in the structure of my works.
"When people are looking at any of my sculptures I want them to know that it's always a projection of themselves. People should ask themselves if they are discovering or being discovered?
"It might look to them like there is light and that there are shapes and forms, but in a way they're communicating with what's in front of them – it's something mutual.
"If the audience wants to take something away from this exhibition, then I hope it will be the idea that we can always transcend as individuals.
"It is possible to pursue many different roads at the same time, and it's always fine to go from one scale to another – you can always be multi-disciplinary. Knowledge can be shared among different sorts of creations.
"I started carving 50 years ago and I've never stopped trying to expand the materials I use or the scale of my work and I work on many different projects all at once."
Read more: How Potters Thumb can help you play with clay
Read e-editions of Wharf Life's print edition here
Subscribe to Wharf Life's weekly newsletter here