Canary Wharf Group unveils warehouse-style properties packed with industrial features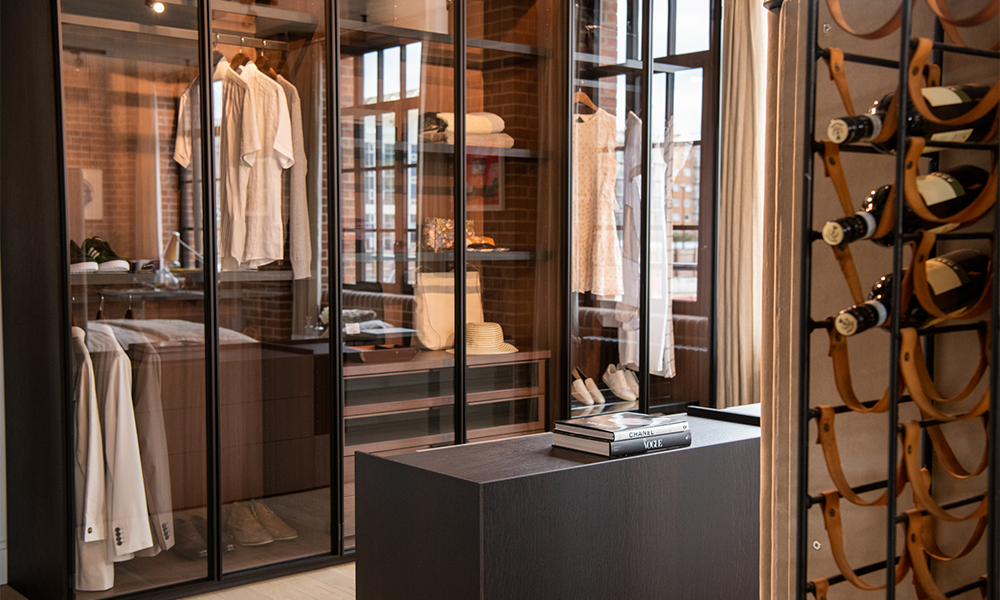 Subscribe to Wharf Life's weekly newsletter here
Through the detective novels of country singer, writer, sometime politician and fictitious amateur sleuth Kinky Friedman, I first developed a desire to live in a loft.
The Texan's austere space shared only with a cat and dressed with a vintage espresso machine, a plaster bust of Sherlock Holmes filled with cigars and two red telephones on a desk connected to the same line to give incoming calls a greater sense of importance, struck me as aspirational.
I even found myself making a pilgrimage to Vandam Street on a visit to New York to see the supposed site of the character's residence – a little like fans of Sir Arthur Conan Doyle travel to Baker Street to stroke the foot of Holmes' statue.
Turn on the TV, watch something American and, you'll often find the main character living in a raw industrial space with plenty of light streaming in to illuminate exposed brickwork, bare concrete and bold art – the sort of place the supposed income from their job as a cop or a private eye would never actually support.
Cross the pond and, even in London, the dream seems unattainable. Brick-built warehouse properties don't exactly pop up on the market very often.
Which is why the design of Canary Wharf Group's latest collection of 82 properties for Wood Wharf is both clever and just a little bit breathtaking.
The first thing that hits you when you walk into the show apartment at 8 Harbord Square is the sheer size of it.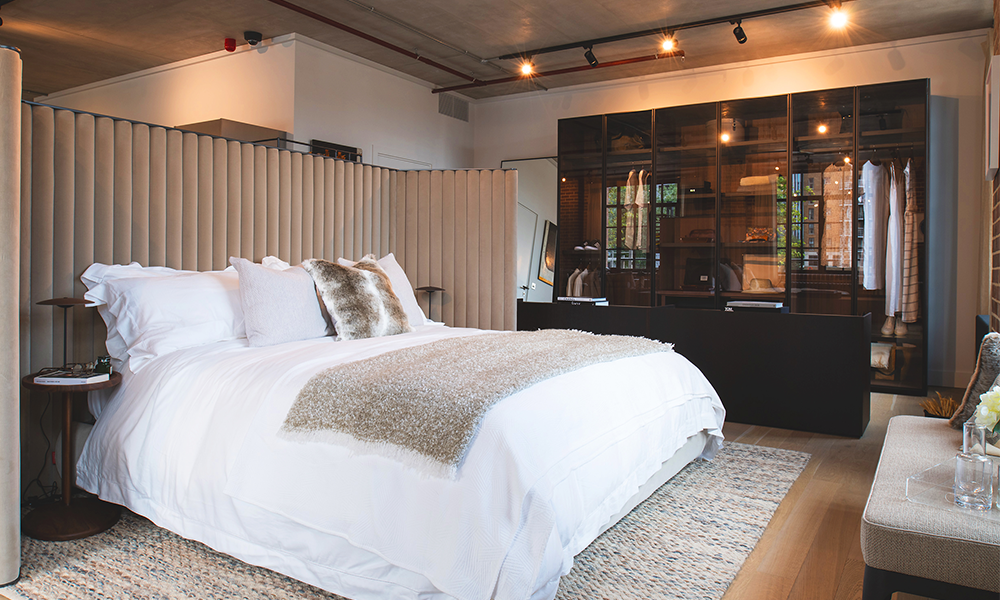 More than 1,000sq ft of almost completely unbroken space stretches out from the door, dressed to show off the potential dual aspect styling of the Gramercy – the larger of the two types of loft on offer.
While the Prospect is smaller at just over 800sq ft and single aspect, it features the same bare brick and industrial radiator finish.
It also shares with its sibling the fact that the only fixed elements within are the bathroom and kitchen. 
Everything else is up for grabs. Buyers can take the spaces as bare shells and fill them full of high-end furniture, art and retro curios or choose to divide the space with walls in a more conventional layout.
"This is a brand new concept for Canary Wharf and, as far as I know, in new-build developments over the last 20 years I've been working in the industry," said Canary Wharf Group director of residential sales Brian De'ath. 
"We're creating a warehouse-style space and giving it over to truly open-plan living. The show apartment demonstrates that – there are no internal walls other than the ones dividing the bathroom off from the rest of the space.
"The way we've dressed it reflects one possible way of living in these apartments, but they lend themselves to a multitude of options.
"You could, for example, divide them up into three bedrooms or one bedroom with a study.
"We've created a suite of floorplans to help give people ideas as well as partnering with an interior designer who will also offer advice if that's what buyers are looking for.
"With most new-build properties, those decisions have already been made by the developer – where a bedroom is located and what size it is.
"With these, people can absolutely configure their own space or leave it completely open.
"When the 82 apartments are finished, I hope I can walk into them and see 82 different ways of living in them."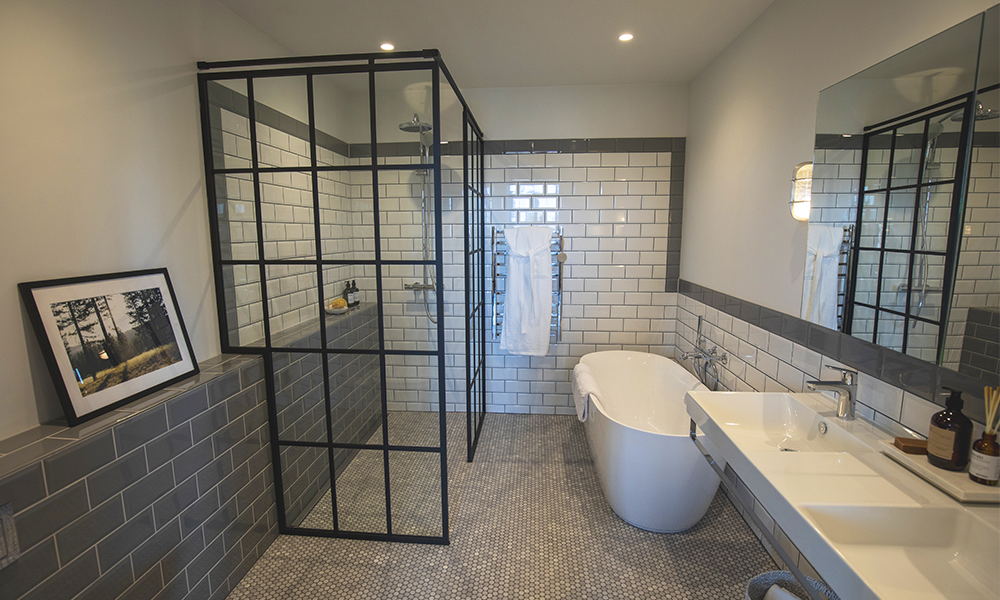 Launched earlier this month, the apartments all feature Crittal-style windows, exposed brickwork, black ceiling fans, red pipework for the sprinkler system and black cast iron radiators.
Kitchens come in stainless steel with Siemens appliances, while bathrooms include freestanding baths, twin sinks and walk-in Crittal-style shower areas.
The feel is deliberately industrial with exposed electrical conduits and it's all part of Canary Wharf Group's plan to attract a certain kind of buyer.
"It's not something anyone ever asks for," said Brian. "But people have said they really like seeing how the building works.
"We wanted to create a diversity of product on the estate. We've completed our first apartments in 10 Park Drive and One Park Drive and they offer a fabulous way to live in Canary Wharf in a traditional style of home.
"We didn't want to follow them up with another building in the same mould. We wanted to show another way to live here and to reach a demographic who perhaps hadn't previously considered the estate as a place for them.
"What we have here is very different to everything else. It's a real representation of everything you'd get living in a warehouse that was built 150 years ago – the high 2.9m ceilings, for example – but with all the modern conveniences of a new-build and the amenities of the whole of Canary Wharf within a 15 minute walk.
"We think these properties will really appeal to people who are design-savvy, who want to curate their life through the things that they own and live with. We haven't tried to create a building that people say is 'quite nice'. Buyers will either fall in love with it or it won't be for them.
"We can see how popular true second-hand warehouse stock is in London – places such as West India Quay, Shad Thames, Clerkenwell and Shoreditch – such apartments in these places appear on the covers of interiors magazines.
"We think people who like those properties will also like these."
Located in Wood Wharf, 8 Harbord Square will be adjacent to forthcoming shopping area The Lanes – an area intended to have the feel of Soho's bustling streets and businesses. The 11-storey building will be finished in ornate red brickwork and tiles and sits next to Harbord Square park towards the eastern edge of Canary Wharf.
Prices start at £745,000 for a Prospect apartment.
Read More: Discover shared ownership homes at Landmark Pinnacle
Read e-editions of Wharf Life's print edition here
Subscribe to Wharf Life's weekly newsletter here