Housing associations unveil show homes for shared properties in Europe's tallest residential tower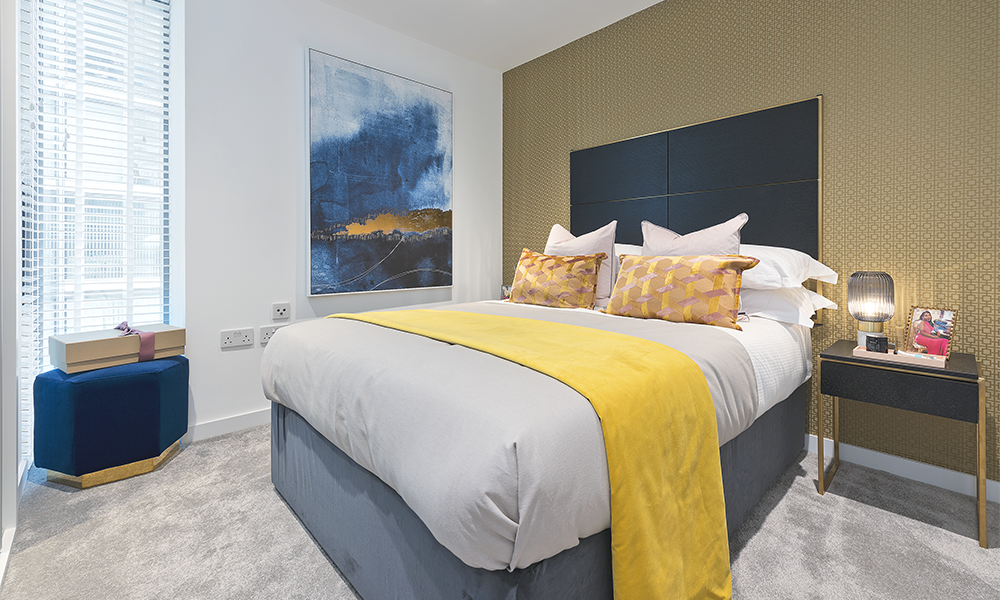 Subscribe to Wharf Life's weekly newsletter here
The areas surrounding Canary Wharf and the estate itself aren't exactly short of residential towers, but only one can lay claim to be the tallest in Europe.
Landmark Pinnacle stands at the head of West India South Dock, rising more than 230m into the sky.
While the majority of the properties in the tower are being sold privately, a collection of 70 apartments has been made available on a shared ownership basis.
Housing associations Poplar Harca and Funding Affordable Homes Housing Association (FAHHA) have taken on 35 each, with the former handling sales and marketing duties on behalf of both organisations.
Located in the lower third of the 75-storey building, the properties have been designed to offer views of either the sun rising in the morning in the east or setting in the west.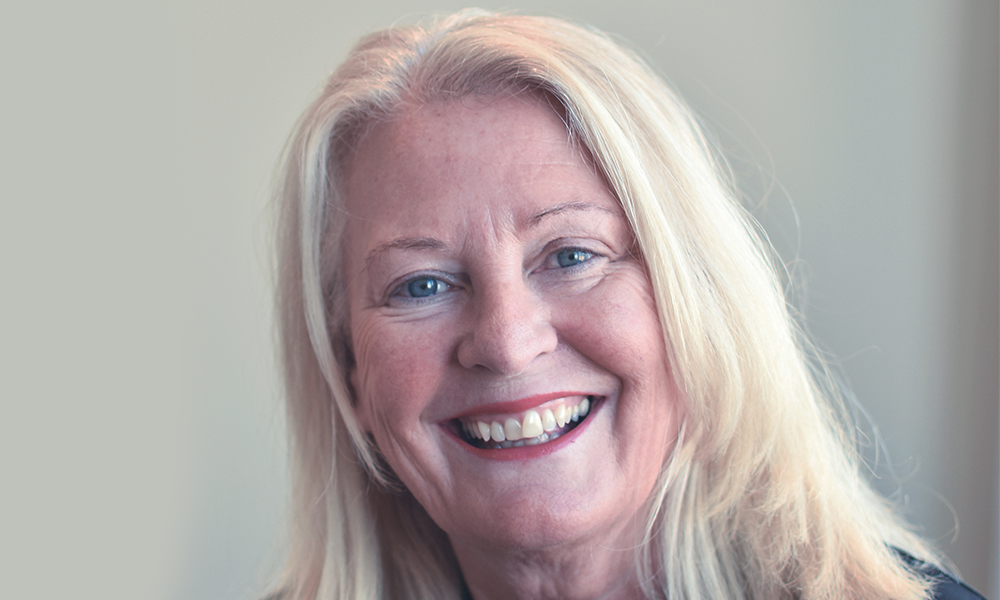 Poplar Harca head of sales and marketing Helen Mason said: "Working with FAHHA, we have a total of about 40 one and two-bedroom apartments still available at Landmark Pinnacle for shared ownership.
Buyers can generally purchase between 25% and 75% and then pay a reduced rent on the remaining equity.
"The scheme is mainly targeting first-time buyers – single, professional business people or couples in full-time employment with a total household income of less than £90,000.
"You don't have to be a first-time buyer, but you do have to be free of a mortgage and you can't be on any other deeds to a property part-owned here or abroad.
"All applicants are subject to a financial assessment to ensure the scheme is affordable and that their savings don't push them over the threshold of being considered able to buy on the open market."
Remaining properties at Landmark Pinnacle start at £135,000 for a 25% of a one-bedroom home with a market valuation of £540,000. Two-beds start at £188,750 for the same share.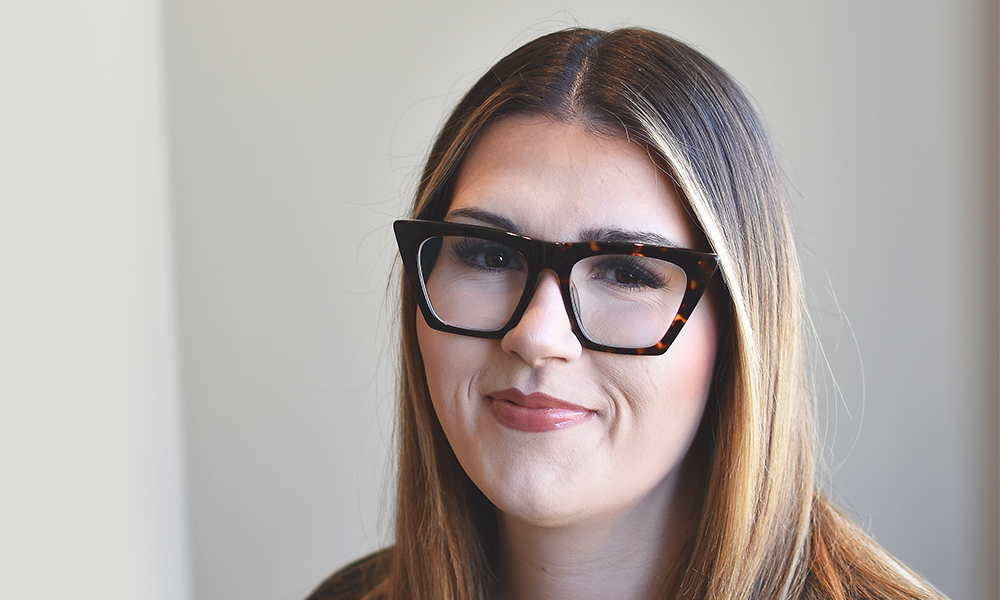 Poplar Harca senior sales executive Ashton Wylie said: "When you actually look at the monthly outgoings on these properties it's very reasonable, which people might not assume.
"It's well worth looking into because it would cost a buyer between £1,504 and £1,638 per month to live in a one-bed and between £1,971 and £2,232 for a two-bed. That includes the rent and the mortgage on the portion of the property the buyer owns.
"We've kept the rents low – to 1.75% in comparison to a typical shared ownership rate of 2.75% to make sure these properties are affordable."
Landmark Pinnacle is located within easy walking distance of all of Canary Wharf's amenities and transport links.
"It's an iconic building and the location is fantastic," said Helen.
"For anyone working in the area, it has all that on its doorstep and the estate isn't Monday-to-Friday any more – there's so much going on at the weekends.
"There are lots of developments in the area, but people who have seen these apartments have been really pleased with the outlook, the specification and what's on offer. They've been received really well."
Apartments come with open-plan living areas, fully fitted kitchens with integrated appliances, rainfall showers in the bathrooms, climate control systems and floor-to-ceiling windows.
The one-bedroom homes also feature winter gardens that can be used for a variety of functions. 
The service charge covers access to the concierge service and the building's indoor garden on the 27th floor as standard.
Unusually for shared ownership properties, buyers can also choose to opt to pay more and gain access to all of the building's facilities, which include a private cinema, private dining rooms, 75th floor roof terraces, a lounge, a library and a residents' gym.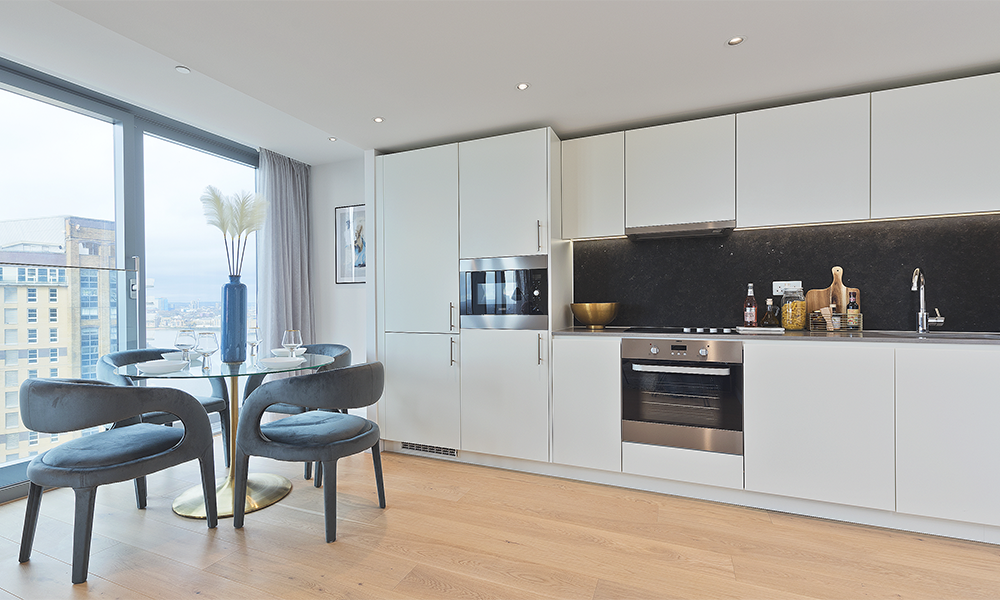 "If you buy here, you're buying into a lifestyle," said Ashton. "We've had developments before that might have been amazing but didn't offer shared ownership buyers the option to access the amenities.
"Here that doesn't happen and because that's possible it really allows people to live the lifestyle they want to. 
"Many of the people who have moved in have already expressed an interest in opting in when those facilities become available, which is set to be by next April. We expect more or less everyone to end up doing it.
"You can't opt out again once you've opted in, but if someone buys a flat later on, they can always take up the offer then."
Poplar Harca has show flats dressed and ready to view at the building. Under shared ownership, prospective buyers typically pay a 5% deposit on the share of the property they're buying.
That means, for the cheapest home available at Landmark Pinnacle, saving up £6,750 to get a foot on the ladder.
Email sales.enquiries@poplarharca.co.uk or call 020 7538 6460 for more information
Read e-editions of Wharf Life's print edition here
Subscribe to Wharf Life's weekly newsletter here