Expansion is on the agenda as seat of learning prepares to launch dually validated degrees in 2023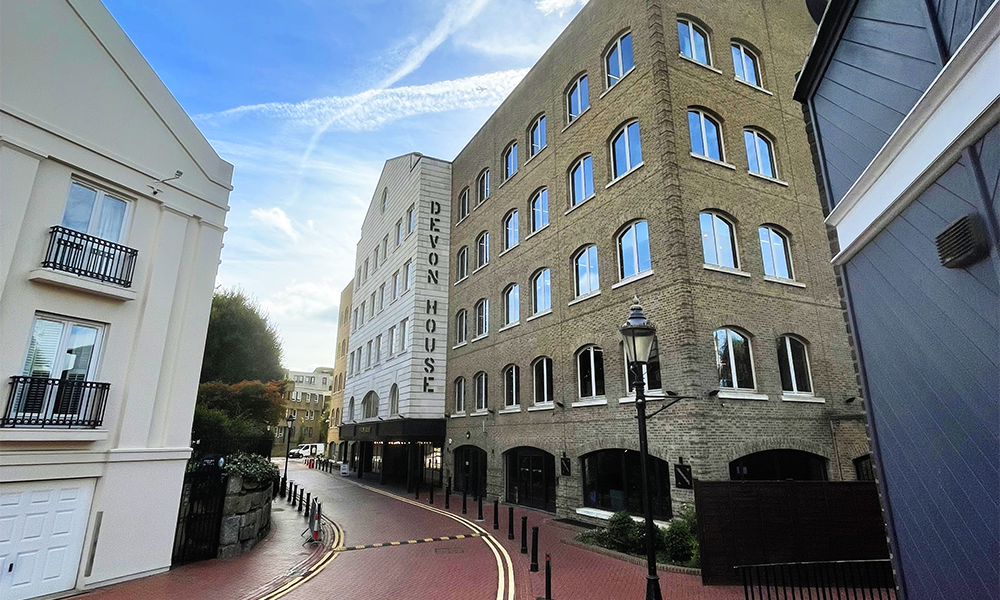 Subscribe to Wharf Life's weekly newsletter here
"I want studying here to be filled with new experiences, meeting people and fun – a place which our students will remember as one where they grew intellectually, socially and personally and which allowed them to have choices," said Rob Farquharson, CEO of Northeastern University London (NU London).
Founded in 2012 by the philosopher and writer AC Grayling as the New College Of The Humanities (NCH), the institution has been through a period of growth and development in a relatively short space of time – not least its arrival at St Katharine Docks.
In 2019 it was acquired by Northeastern University, an American seat of learning based in Boston, but with 11 regional campuses in the US and a clear mission to expand globally.
Then in 2020, NCH was first granted the right to award its own degrees and then to legally call itself a university – both after lengthy assessment processes.
Having outgrown its original premises in Bloomsbury, in 2021 it moved to Devon House – a modern warehouse-style building on the banks of the Thames overlooking Tower Bridge.
It's an apt location on the site of the historic Bull's Head pub where it's not impossible to imagine thirsty Brits finding refreshment as they prepared to emigrate to America over the Atlantic from the nearby docks.
Today, NU London's presence represents fresh connection between the area and the US, as it looks to the future with the sensitive retirement of the NCH name.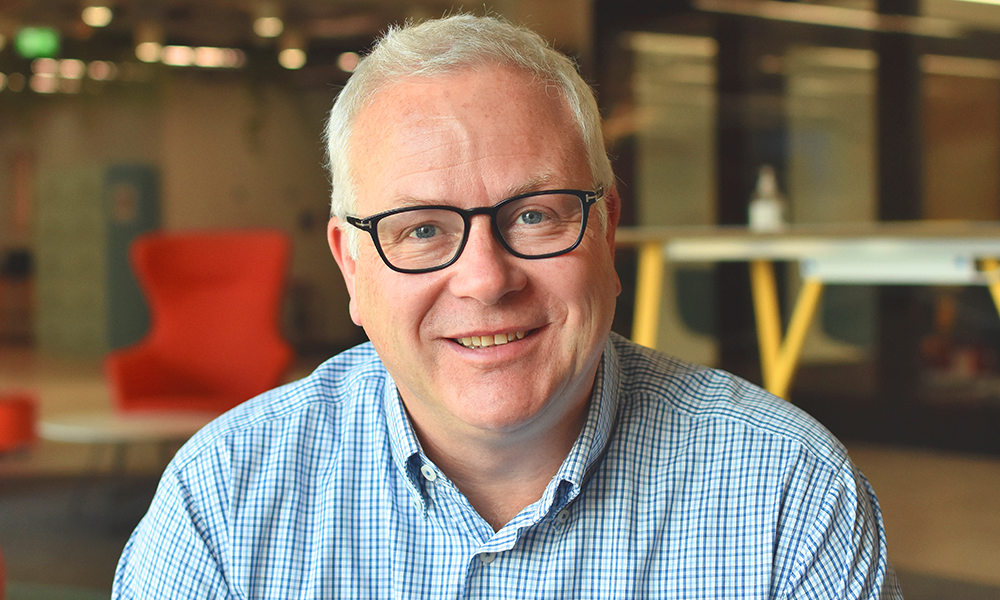 "Boston and London are the two pre-eminent seats of higher education in the world," said Rob.
"One of Northeastern's key drivers is international expansion – being able to offer its students and staff a global experience.
"You have to connect with the world and understand it to make a positive impact and Northeastern doesn't want to be constrained by a single location.
"We're the first campus outside North America, but I can guarantee we won't be the last. Northeastern wants to have a global student body and to give people the opportunity to study in different locations and experience different cultures – you need to have that physical presence on the ground to facilitate that.
"We moved to St Katherine Docks for more space and we're just about to take another building here for use as office space so we can grow even further.
"We've added a lot of non-humanities, non-social science subjects to the ones we already teach – we now offer courses in business, engineering, chemistry and physics, for example.
"There's a big emphasis on artificial intelligence, partly because that bridges the history we have in humanities and the strengths Northeastern has in Boston, such as computer science and data science.
"At the moment we have about 1,200 students in London and we aim to have about 1,500 by the end of the year.
"In September 2023, we'll be launching dually validated degrees, which we're very excited about. It means students will be studying for degrees that are accredited in both the UK and the US.
"The structure for those at the moment is that in the second semester of the second year, students will have the option to study in North America – in Boston or at a West Coast campus, although it's not compulsory.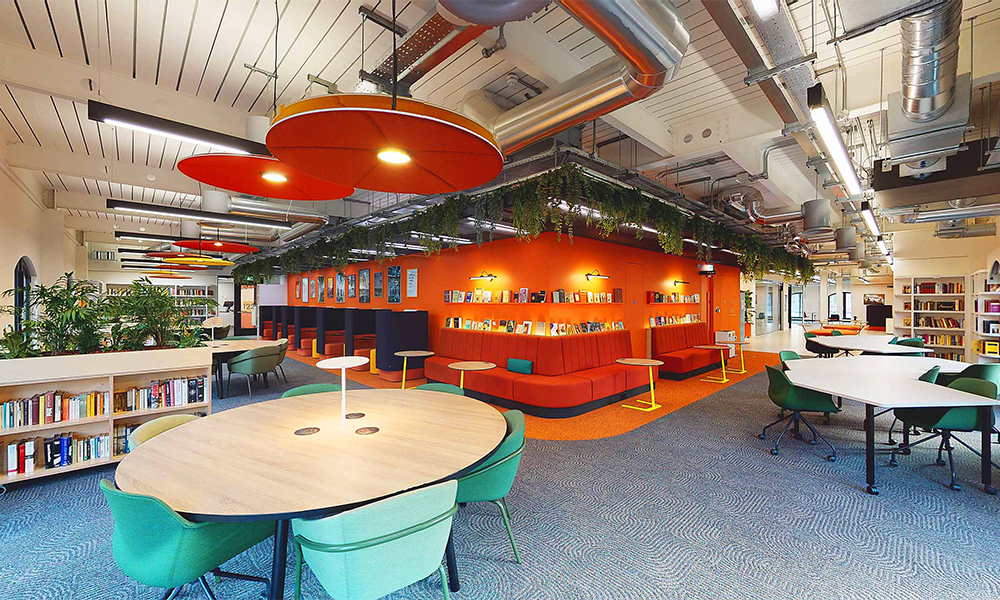 "Students will also be able to do a fourth year in the US as their degrees tend to be four years and there will be an option to do a masters there too.
"One of the reasons we need more space is so we can create facilities such as wet labs for students who want to come over here from the US to study as part of their course.
"We won't be able to cover the full range of courses they have in Boston, but we do want to allow students to have some time in London and we want to be able to support them."
At present, NU London offers undergraduate degrees, masters degrees and apprenticeship courses designed to help businesses develop their workforces.
NU London is also eager to play its part in the local community as it grows and expands its offering, whether that's welcoming local residents on its degree courses or helping others gain new skills.
"We have students with us who are residents of Tower Hamlets, but we're keen to get local people from all the boroughs around here and we want to be a valued member of the community," said Rob.
"If anyone has any ideas how we can do that, then we're more than happy to hear from them.
"One thing that we do is work with the GLA and the Department For Education to run free digital boot camps. These are open nationwide, but we're particularly keen for local residents to join.
"The next one starts in January and it's a 13-week programme for people aged 19 and over, to help them understand a bit more about the digital skills they may need for a career or a new or different job."
The boot camp is run in partnership with cloud platform ServiceNow, which counts government agencies, prominent consultancies and major brands among its clients.
"We love being here at St Katharine Docks," said Rob. "It's a little oasis – close enough to the busy areas of the City, The Highway and Commercial Road if you want to go there, but quiet so you can study.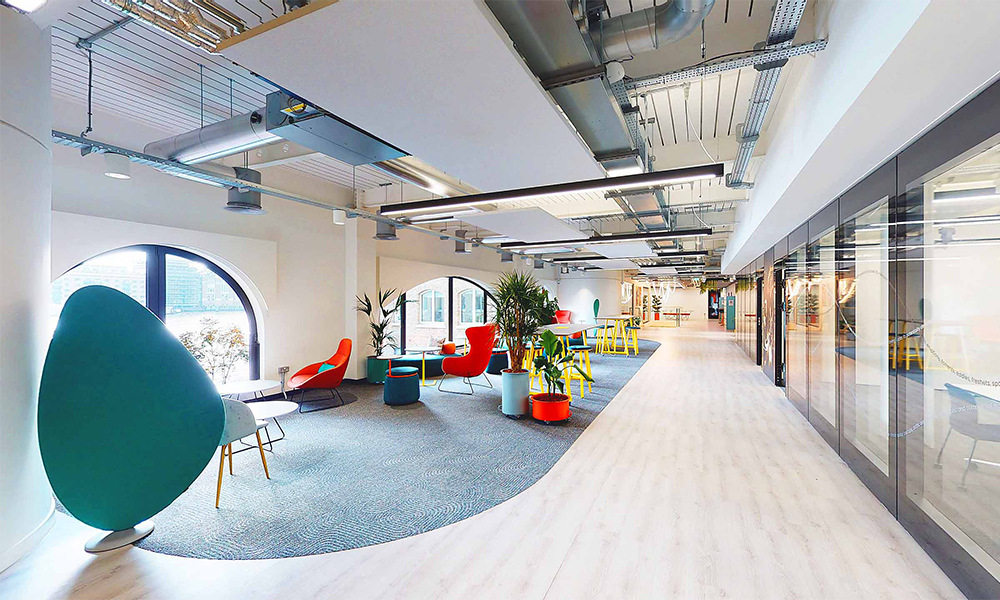 "We feel we've become part of the community but hope to go further still.
"One of our key priorities is widening participation, to make sure that under-represented groups have the ability, the ambition and the understanding to be able to go to university.
"We have staff whose job it is to spread the word locally.
"They visit primary schools, secondary schools and colleges in Tower Hamlets and other boroughs to demystify university – especially for those whose family members have not been.
"We want them to know that they can come here, meet a diverse group of people and have choices.
"Some might want to make money in financial services while others might want to be social workers.
"What we want is to give them the ability to make those choices.
"Once they are here, we have a careers team that supports students from the practical side of things – writing CVs and interviews – through to clubs and societies.
"We've just launched an entrepreneur club, which will bring in recent graduates who have started businesses as well as people from funding organisations.
"We also have programmes which give students an idea of how businesses work. Your passion might be English Literature, but it's useful to know other things as well.
"You may want to be an English professor, but that involves working at a university, which is a business that pays people and spends a budget – It's about having that depth."
NU London is set to host an open day for prospective students on November 26, 2022.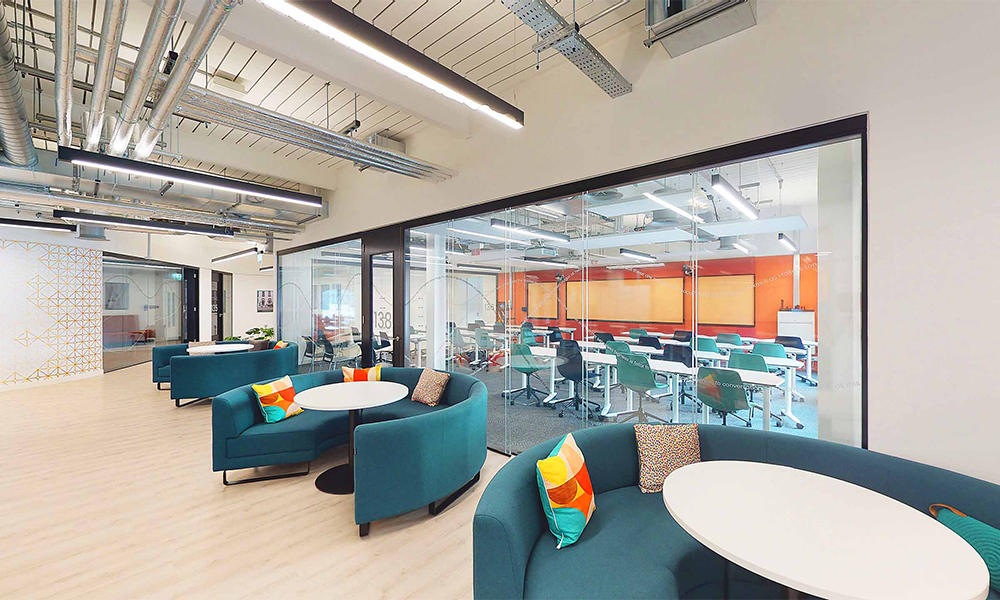 Read more: Discover ceramics with Made By Manos
Read Wharf Life's e-edition here
Subscribe to Wharf Life's weekly newsletter here
- Jon Massey is co-founder and editorial director of Wharf Life and writes about a wide range of subjects in Canary Wharf, Docklands and east London - contact via jon.massey@wharf-life.com