Trilogy Real Estate head of asset management Laurence Jones on the project's present and future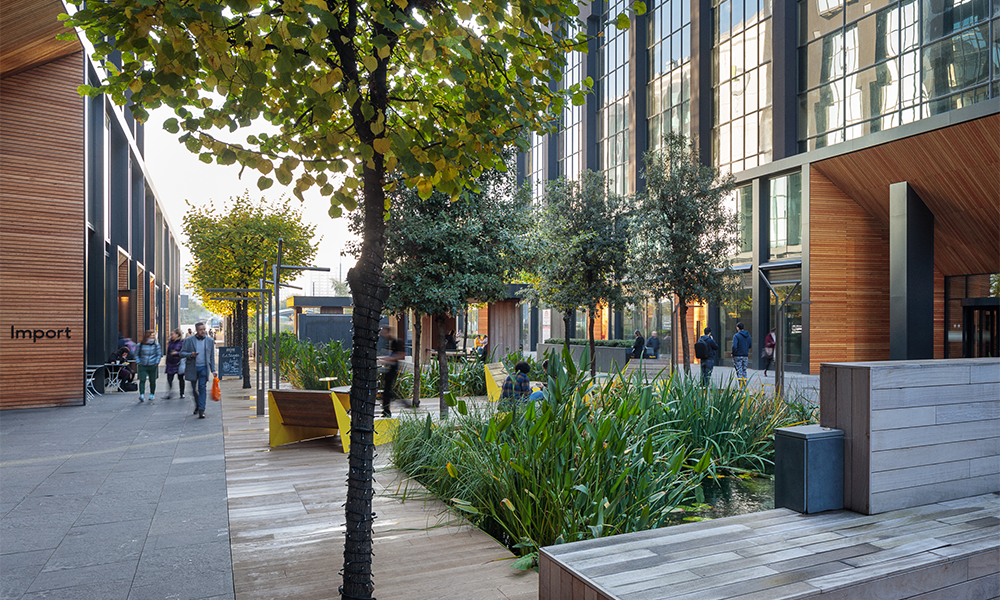 Subscribe to Wharf Life's weekly newsletter here
"We'd always had the talent of the future at the forefront of our minds while the whole complex was being designed," said Laurence Jones. "To see that finally coming to fruition is hugely gratifying."
The head of asset management at Trilogy Real Estate is in a buoyant but humble mood as we chat about the present and the future.
His employer, in partnership with LaSalle Investment Management, is at the helm of Republic London, a project to regenerate four unloved and unlovely buildings around Clove Crescent near East India DLR, after acquiring them in 2015.
The project is entering its sixth year and appears in rude health with 2021 seeing 120,000sq ft let to organisations – around 30% of the Docklands market over the last 12 months.
While Trilogy's strategy has been to deliberately target a diverse range of tenants, an emerging trend as a place ideal for education has emerged.
The University Of The West Of Scotland (UWS) and Anglia Ruskin University have both increased the size of their operations on-site, together occupying more than 125,000sq ft across the scheme's Import and Export buildings.
York St John University is also relocating to Republic in a move to expand and consolidate its existing courses and apprenticeships while allowing it to launch seven new postgrad programmes and professional education courses at a 25,000sq ft facility.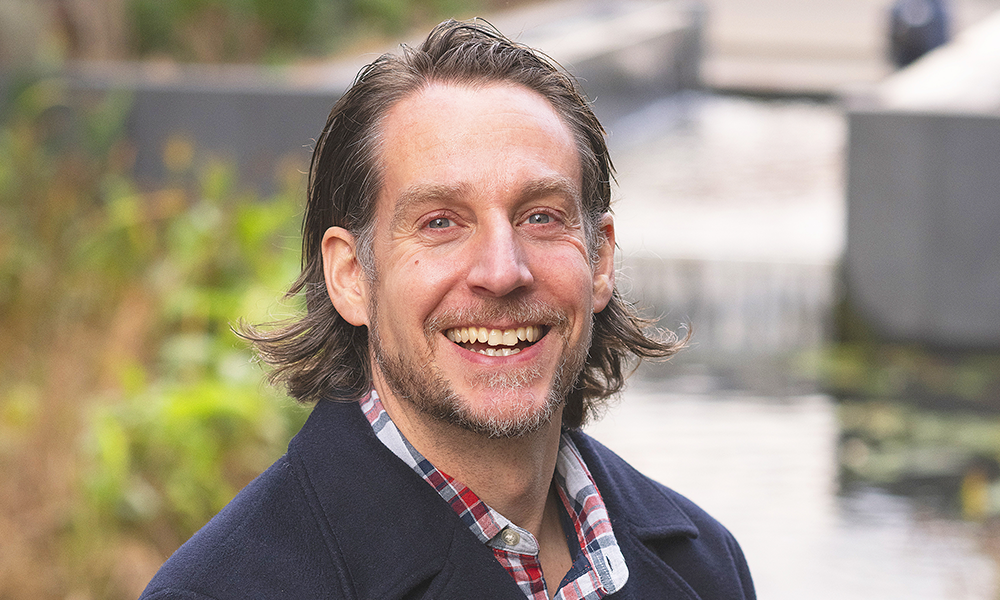 "We've seen the emergence of higher education as a key sector and that really underpins the ethos of what we want to be – an innovation hub," said Laurence.
"We want universities sat next to business, sat next to real, meaningful community engagement.
"When you have all those elements collaborating with each other, benefiting from that proximity, you get an environment that's greater than the sum of its parts and huge opportunities.
"In terms of winning these expansions and clients, it's been very helpful to work alongside the organisations already based here.
"People kick around this idea of landlords and tenants being partners but at Republic we really do mean that.
"We're here from first viewings to agreeing terms and ensuring fit-outs are undertaken effectively because we want to work with operators and make sure they have the maximum chance of success.
"We've created a fantastic environment here but, crucially for the educators, it offers something more. You have business – the City and Canary Wharf – close by.
"The endgame for most of the graduates and postgraduates here is employment, so to be in a place that lends itself to getting direct work experience for their CVs is incredibly powerful."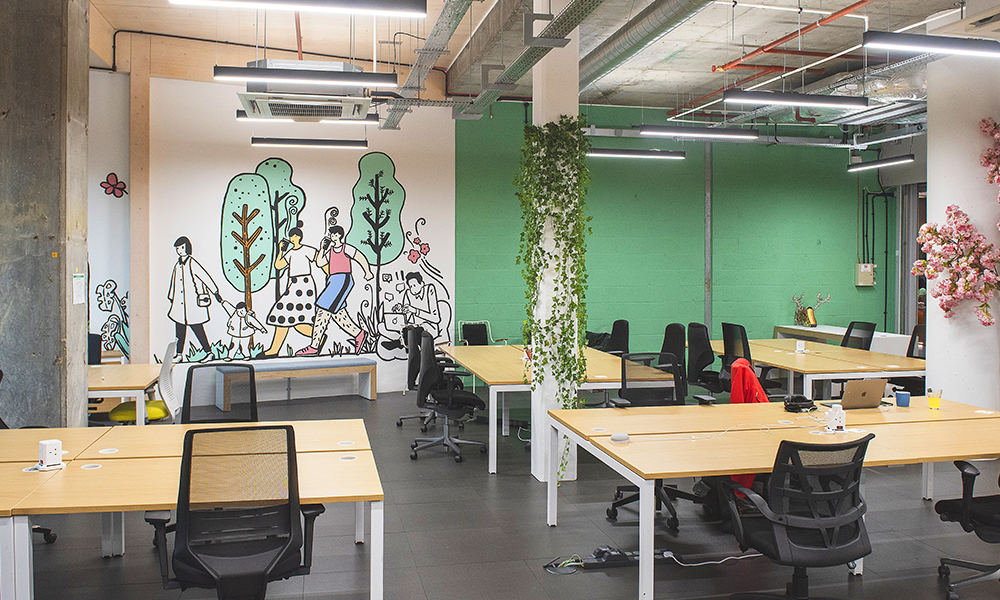 Republic isn't simply about providing big buildings for large organisations, however. Laurence and his team are determined to accommodate businesses ranging in size from a single entrepreneur to thousands.
He said: "In partnership with UWS and The Trampery we've created The Greenhouse which essentially provides incubator space.
"It has a real focus on offering a support network and a space for local businesses to make that leap from an idea at home to making it a reality.
"Equally, it gives a platform for some of the university students here to start trying out their entrepreneurial ideas.
"Once someone has a credible business with a track record, they're going to want staff and their own front door.
"So, just before Christmas, we created five micro studios. They're a very simple prospect – 500-to-1,000sq ft – an all inclusive rent for SMEs and startups to come and occupy space on a relatively flexible basis.
"It's a short-form lease that a business can sign there and then on the day. One is already let to Your Parking Space and, as its business grows, we can accommodate the firm's expansion.
"We see that journey for businesses as being absolutely crucial to our campus – that there's an entry point for everyone."
Trilogy is also sharply focused on opening its campus up to the local community and visitors from further afield, with a range of places to eat, drink, exercise and even shop, framing its Wi-fi enabled water gardens. 
Open and trading are the likes of physiotherapy and fitness centre Myoset, exercise powerhouse F45, independent bakery and cafe Sweet Nothing Bakehouse, ice cream parlour Gelato A Casa and recently opened specialist whisky bar Black Rock.
"The local community is, for us, very important," said Laurence. "We've always strived to ensure Republic isn't just perceived as a business park.
"We created the public areas here because we want people to come and use them, to understand what's here and I think our big objective for 2022 is to make certain there continues to be a huge amount of community engagement to de-mystify things.
"The early indications are the next 12 months will hopefully deliver some degree of normality and we're super excited about people coming back.
"There will be experimentation for many organisations who will be asking what their working practices will look like and what their use of space will be.
"But the early indications are good and that's fantastic news for the food and beverage businesses and the fitness companies we have here. There's a lot of excitement.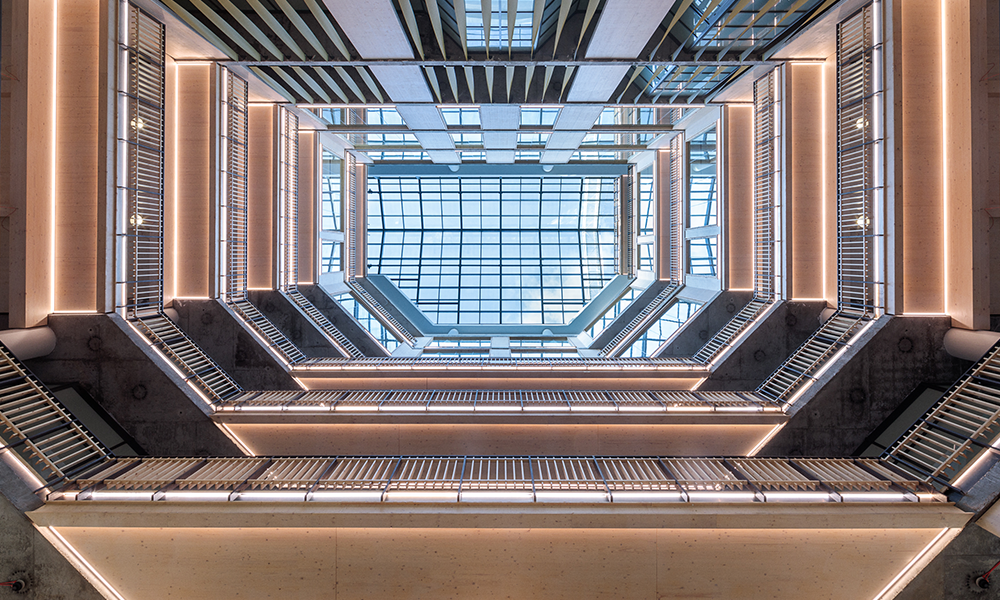 "We're 94% let in the Import Building and 55% let in Export and we want to keep the leasing momentum going and finish the job that we started."
Looking further forward, a planning application for the second phase of the project is currently under consideration.
Trilogy and LaSalle hope to build homes for rent, student accommodation, more office space and a data centre on-site.
"That will help us in our ambition to crack the night time economy here," said Laurence.
"Part of that will come from having beds on campus for students and other residents, but equally by making sure there are more people coming here from the local area.
"We always knew we needed provision here outside traditional working hours because otherwise it could just be a 9am-5pm destination.
"We see this is as the next logical step, especially given the universities we have based here now.
"The student body at Republic is incredibly diverse – many are mature students and there are those from overseas.
"We are a centre of gravity for them and we want to be somewhere that they can call home." 
Read more: How Peabody is transforming Thamesmead
Read e-editions of Wharf Life's print edition here
Subscribe to Wharf Life's weekly newsletter here