Platform allows seamless ticket purchases and travel policy tracking for SMEs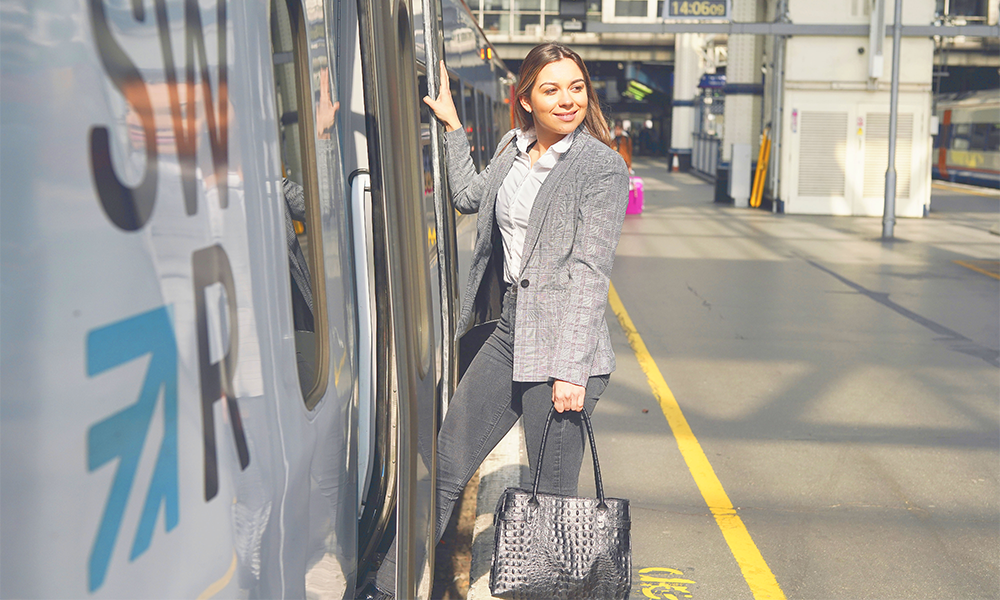 Subscribe to our free Wharf Whispers newsletter here
"If you're looking to save money as a small or medium-size company, you need to have a travel policy in place," said Joe Thurgood, sales manager at South Western Railway (SWR).
With the post-pandemic return to face-to-face meetings, making journeys to attend events or spend time with clients has been back on the agenda for some time.
That means organisations of all kinds returning – or in the case of some more recent startups, beginning – to booking travel for people to get them to where they need to be efficiently.
It's something the company Joe works for is taking seriously – developing the SWR Business Direct platform to enable users to book journeys across the whole country, not just on its own trains.
"It's free to sign up, there are no fees on top of the fares and it's very easy to use," said Joe.
"It takes businesses about 20 minutes to set up an account and then there's a dedicated customer service team to look after clients.
"We also offer online training in how to use the platform, though it's been designed to be as simple as possible.
"It offers businesses the ability to track bookings that are made and to generate reports that tell them who travelled when and where they went.
"There are also custom fields that can be used to capture things like PO numbers, the department an individual works in or the customer they were going to visit.
"Users can make things as detailed or as simple as they like, so they can easily see whether the firm is operating in line with a travel policy.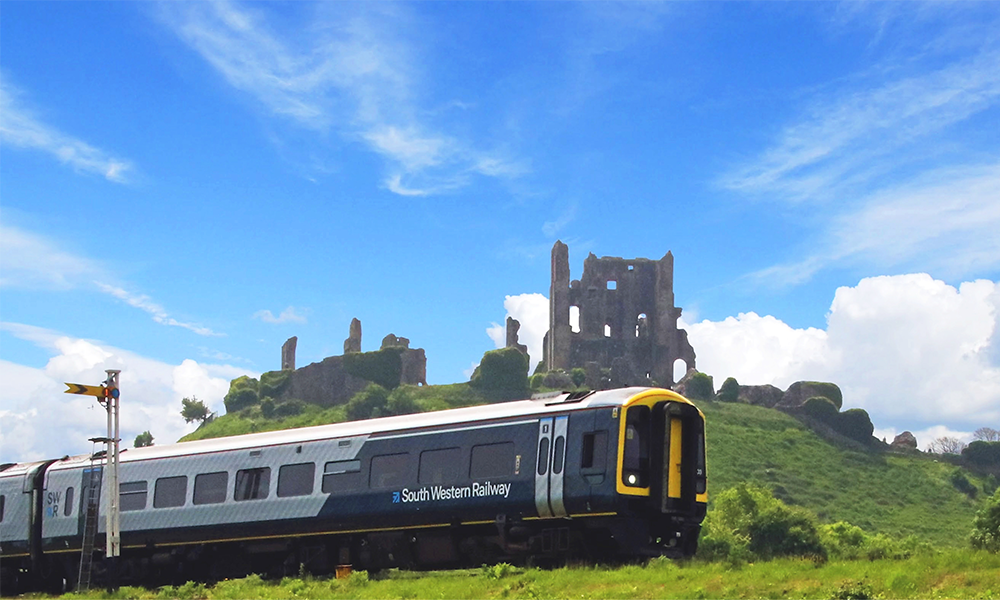 "Customers can set up different users with different roles.
"For example, a director might be able to travel first class or to book those seats only if the journey is longer than an hour.
"You can put all this information into the platform, so it acts accordingly when a person wants to make a booking.
"One of the other things it does is that it will show users all of the prices available for their journey.
"That's in contrast to some other apps that might only offer the cheapest.
"This means you can see options that might be more appropriate – adding on ferry tickets or a TfL Travel Card, for example, to ensure you are buying what you need."
With the majority of companies taking greater care with their environmental impact, SWR Business Direct also has a built-in tool to help firms assess this.
"You can track your carbon footprint if you're serious about your green agenda," said Joe.
"At any point, the platform will provide a detailed report on that, which is something businesses increasingly want to talk about."
SWR, which operates a network of services from Waterloo to destinations including Exeter, Portsmouth, Weymouth, Reading and Guildford, created the tool in a bid to offer companies and their employees a frictionless way of booking travel on the railways.
"If you're a large organisation, it's likely you have a travel policy that's saving you millions of pounds," said Joe.
"For small and medium-size businesses, saving money is even more imperative – managing your cash flow is vital – and you need to be meeting clients, tendering for new business or travelling to see existing customers to improve retention. It also helps guard against fraud.
"We are always happy to talk to organisations to discuss a policy or to help them come up with one.
"When it comes to train travel, that doesn't always mean just booking the cheapest fare on offer.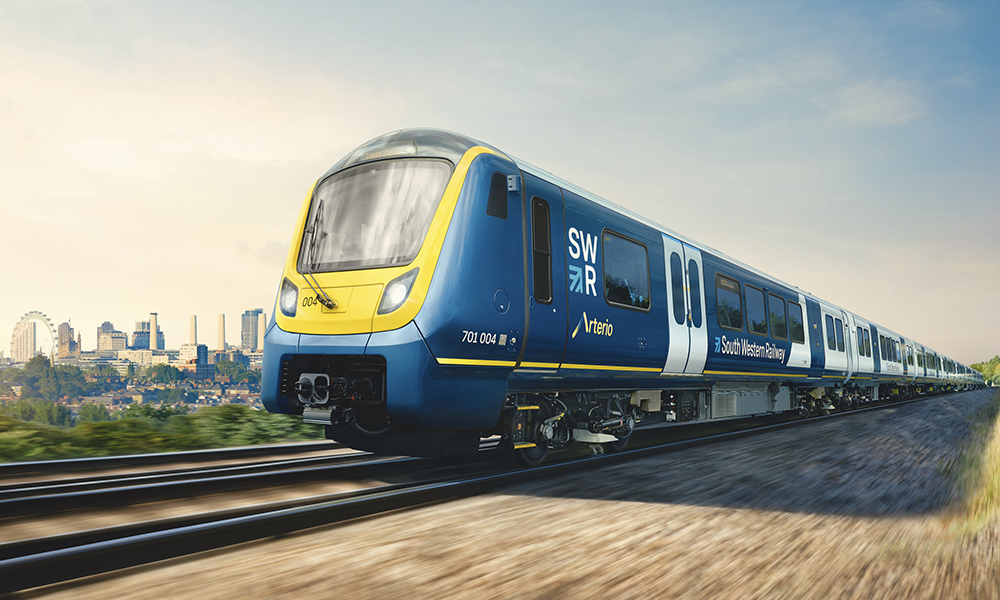 "Especially with smaller organisations, there's a focus on caring for the wellbeing of staff and so they may be happier paying for a slightly pricier ticket if it means members of their team are less stressed when travelling.
"That might mean being able to listen to a podcast or catching up on work on the train rather than being stuck in a queue of traffic.
"That way companies know staff will arrive at their destination relaxed and ready to work.
"It might also mean having a flexible ticket so, if a meeting finishes early or is cancelled in a certain location, the employee has the ability to get a different train rather than wasting time."
SWR is currently targeting small and medium-size organisations and those who book travel within them, such as PAs, EAs and office managers.
To that end, the company is sponsoring The PA Show Autumn, which is set to take place on October 17, 2023, at Old Billingsgate on the edge of the Thames.
The platform is always online, allowing users to make and plan bookings at any time and there are no fixed contracts for clients.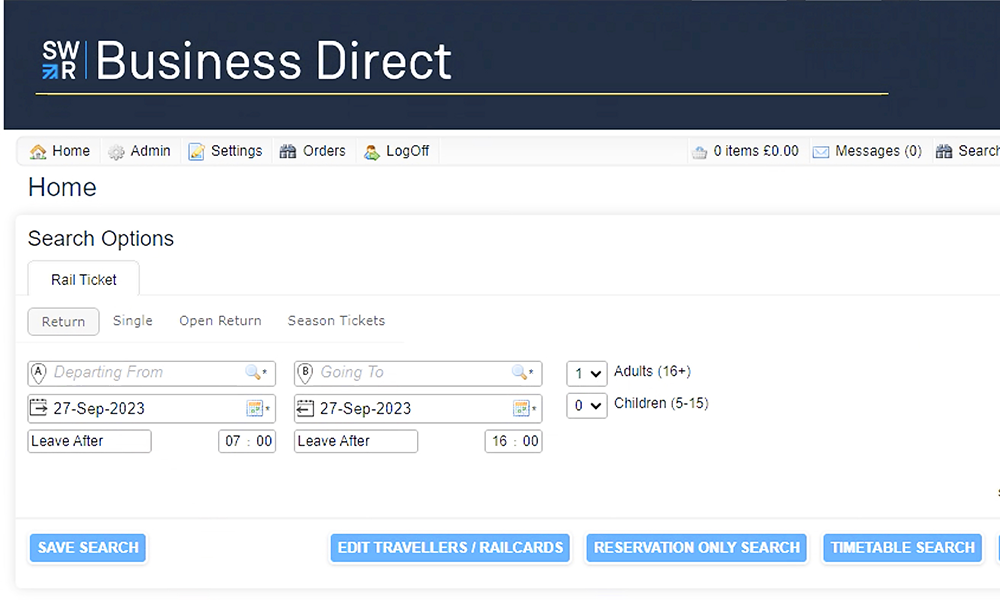 In addition to featuring the lowest fares available for any given journey, the platform allows customers to purchase season tickets individually or in bulk, and to benefit from a range of discounts and offers – including up to 34% off when booking three or more tickets via GroupSave.
The service provides both digital eTickets and paper tickets, which can be collected from any station in the country without the need to present a company credit card.
Business travellers on SWR services can expect free Wi-fi at stations and on board all trains, as well as quiet carriages on selected services.
First class facilities include large tables and at-seat wireless charging.
The railway is also set to receive a fleet of 90 new Arterio trains that will operate on its network, promising better performance, greater capacity, air conditioning, cycle racks and charging points for every seat.
Find our more about SWR Business Direct here
Read more: Sign up for the Santa Stair Climb at One Canada Square
Read Wharf Life's e-edition here
Subscribe to our free Wharf Whispers newsletter here
- Jon Massey is co-founder and editorial director of Wharf Life and writes about a wide range of subjects in Canary Wharf, Docklands and east London - contact via jon.massey@wharf-life.com