We catch up with organiser Mash Media to understand the Excel event's highlights
Subscribe to Wharf Life's weekly newsletter here
Executive support is what Liz Agostini is here to talk about.
The portfolio director at Mash Media, which is set to host The PA Show at Excel in Royal Docks on March 8 and 9, is quick to point out that the event is a larger umbrella than its name might suggest.
"It's for personal assistants, executive assistants, virtual assistants and office managers – it has really broad appeal," she said.
If anything, that's a bit of an understatement. Spread over the two days, thousands of visitors will be able to attend dozens of seminar sessions, listen to dozens of speakers and interact with more than 100 exhibitors.
In addition to a theatre for keynote speeches the show will feature a Key Skills Theatre, a Personal Development Theatre and a Tech Theatre with a packed programme of trainers and industry experts.
It will also host the Office Management Conference with discussions on topics such as project managing office moves, supporting a positive culture in the workplace and engaging staff in sustainability.
"Whether you're working as a PA, EA, VA or office manager, or considering a career in an executive support role, this show is definitely the place to be," said Liz.
"There are several ways to attend, with a free visitor pass granting access to the Keynote Theatre and the exhibition floor.
"As a business, we're real advocates for live events – with exhibitions, it's about touching, feeling and experiencing products and meeting people.
"We've all attended webinars and virtual events, but there's nothing like being in the room with others – humans are social beings, that's how we're hard-wired.
"Events like The PA Show also allow for those serendipitous conversations with people you bump into – a chance to build and expand your network.
"Those who don't want to take part in the paid programme are absolutely welcome to come along."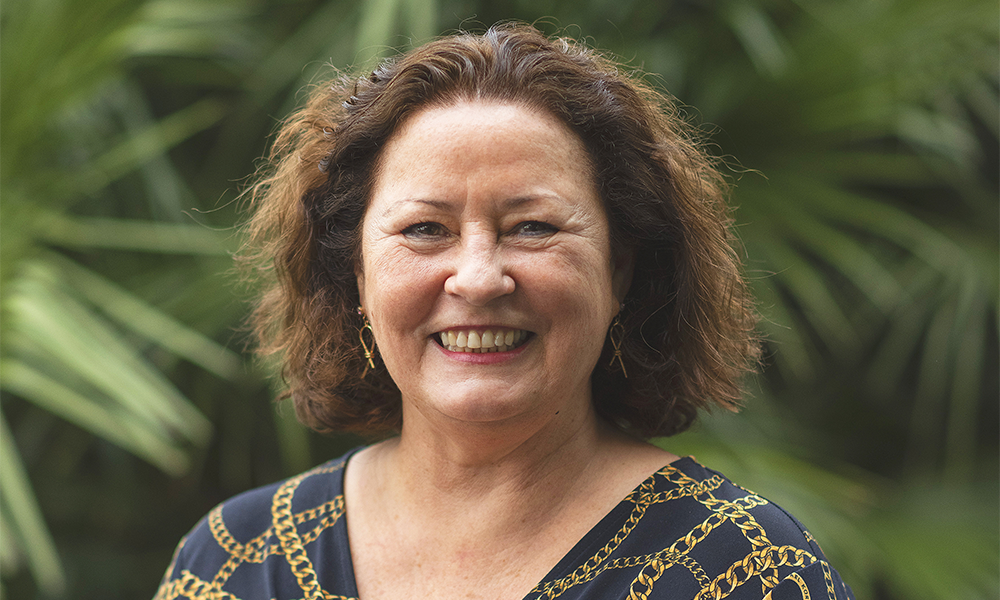 Delegate passes – £149 for one day or £169 for both (get 10% off with code PA2216) – not only include entry to the office management conference and all of the theatres, they also unlock Planet PA post-show video content, access to premium suppliers and the option to use The PA Show networking app.
Liz said: "One of the key things about the event is that the educational aspect is absolutely stand-out.
"The whole programme is CPD accredited and the other thing that makes it outstanding is that, within the paid-for programmes, all the people delivering the training are seriously qualified in the area of executive support.
"To go on a day of training with any of these people would normally cost hundreds of pounds on its own.
"At the show what you get is a substantial taster of what they offer. That means you can attend lots of different sessions, see what they are doing and know what you're in for if you were to book a course with them.
"We cover all sorts of different areas, so it's a buffet of education – people can choose what they want to attend at the theatres over the two days."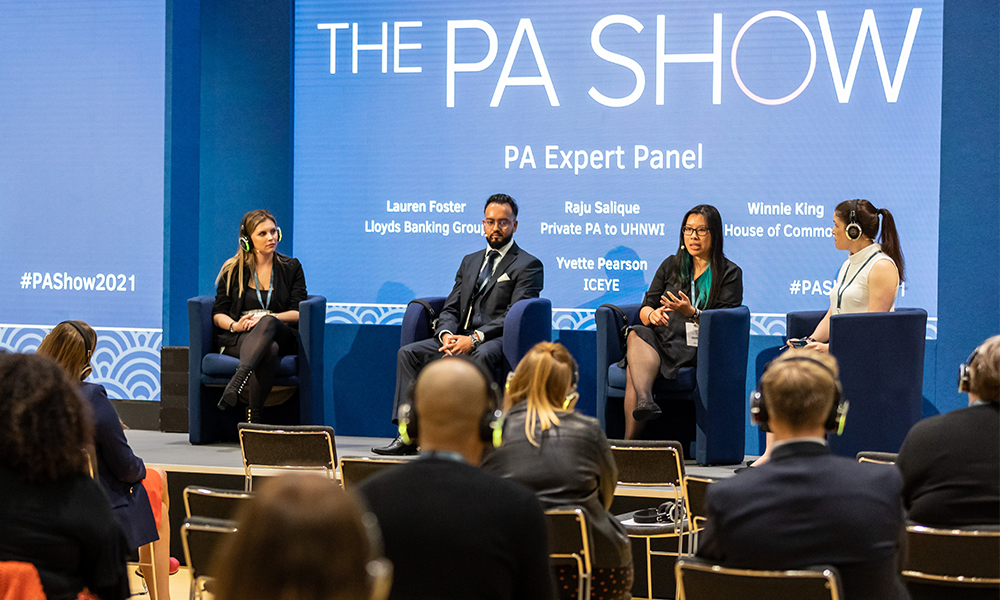 The roster of speakers and trainers includes Lauren Bradley of The Officials, Shelley Fischel of Tomorrow's VA, Joanna Gaudoin of Inside Out Image, Paula Harding of The Meee Partnership, Kay Lundy of The Expert Admin Coach, Rosemary Parr of the Global PA Association And Training Academy, Paul Pennant of Today's PA and Lindsay Taylor of Your Excellency.
Liz said: "We're working with people who are at the absolute top of their game in terms of the PA world – the cornerstones of the training market.
"Outsiders often greatly underestimate the importance of executive support roles.
"But when you sit down with people working in this field and really take time to understand what their jobs entail, it's absolutely mind-blowing.
"The roles are so varied and strategic – these people are partners for the executives they support.
"They often have to participate in all aspects of an organisation whether that's finance, marketing, employment, corporate governance, human resources and sustainability issues. Their remit is absolutely massive.
"I spoke to one PA who answers 90% of her boss' email as him. Her understanding of the business has to be as good as his.
"That's why a lot of EAs and PAs move into critical roles within organisations – because of their knowledge of the business they work for.
"I know PAs who have gone into underwriting, stockbroking and mergers and acquisitions.
"At the top level you need to know how the business works and that's about a million miles away from the stereotype of getting an executive's clothes dry-cleaned for them."
New for its 11th year is the collaboration with the Office Management Group, bringing the conference into the show's stable.
"That's an entirely new stream of content that we're putting out," said Liz.
"It covers areas such as facilities and office management and, what's particularly relevant about that right now, is that so many businesses are focused on bringing their staff back into the office, doing that safely and establishing how they create the right office environment in 2022 and beyond.
"Regardless of how many staff they have in the office in person, businesses are conducting both internal and external meetings virtually, so what kind of facilities do you need to have in place? If people are working remotely, how do you keep everyone connected?
"That might cover questions around scheduling if people are working more flexibly – for example, how do you make sure project teams are running efficiently if participants are only in on certain days?
"Because the whole subject of technology in business is so important we've introduced the Tech Theatre to The PA Show this year too and that's focusing on a whole raft of tools that are now available, not just the Microsoft and Google toolkits."
Liz said for businesses wanting to reach the spending power of executive support professionals, exhibiting at the show was a "no-brainer".
She said: "Nothing beats the personal touch and the budgets people in these roles have access to are significant.
"Our campaign for the show this year focused on PAs and EAs as the power behind the throne – exhibitors need to come along to make sure they are aware of your products, otherwise you're just leaving them to search the internet, where it's much harder to stand out."
Read more: Skyports set to bring electric aviation to the Isle Of Dogs
Read e-editions of Wharf Life's print edition here
Subscribe to Wharf Life's weekly newsletter here