Elite personal trainer Stephanie Whitehead talks gym workouts, top equipment and mental health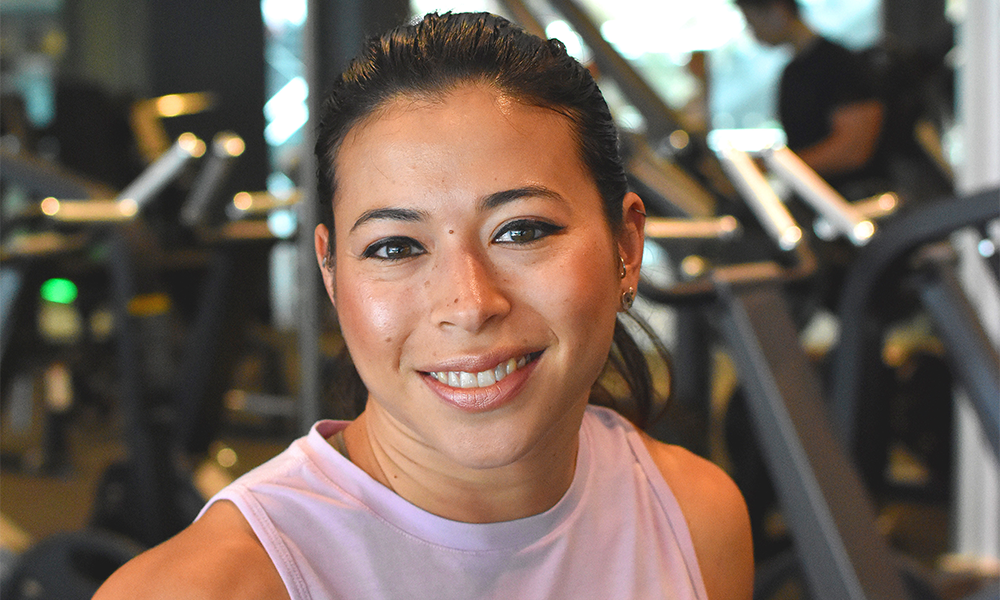 Subscribe to Wharf Life's weekly newsletter here
There's more to going into work than toiling at a desk or moaning about your employer in the office kitchen.
It's about coming to a different environment and being able to take advantage of facilities that simply don't exist in the suburbs or the home counties.
Take Third Space in Canary Wharf, for example.
Set over three floors, it boasts more than 100,000sq ft of training space including a climbing wall, swimming pool, boxing ring and pretty much every piece of exercise equipment you can call to mind.
Regular readers of Wharf Life will already be familiar with the hundreds of classes it offers every week, with everything from Yoga and Pilates through to the epic Yard WOD set in its purpose-built CrossFit-style training area.
The club recently launched its autumn campaign, offering memberships with no joining fee, encouraging Wharfers to see its extensive facilities as an extra benefit to heading into work, as more and more people transition back to regular commuting.
Elite personal trainer at Third Space Canary Wharf, Stephanie Whitehead, said the benefits to exercising this way were clear.
"Training at the gym is very different from training at home," she said.
"During lockdown, because I'm a trainer, I could be very resourceful and come up with great workouts using just one kettlebell and that would be great fun.
"But we don't have to do that anymore. The difference here is, firstly, the environment. This isn't working out on a mat on your kitchen floor.
"Here, you're in amazing surroundings with people doing really cool things. You're somewhere else and focused – you're ready to train.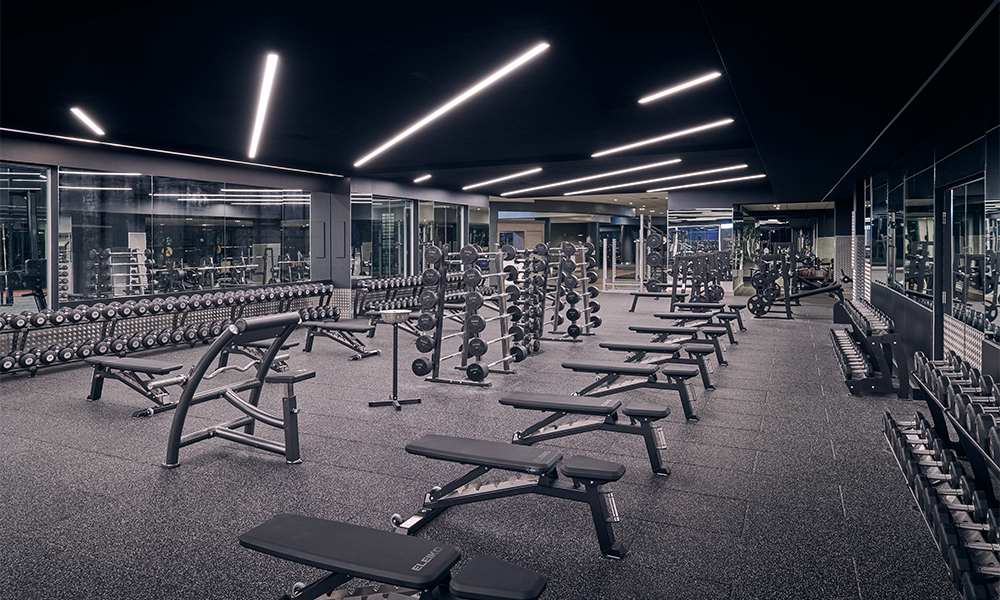 "Secondly, it's all the equipment. You're not limited by what you have at home.
"If you haven't been in a gym for a while, that can seem overwhelming – which is why having the input of a personal trainer is really important.
"Suppose, for example, you're coming into the office a few days each week.
"We can put a programme together for you that fits that, tailored to maximise what you get out of each specific visit.
"Each trainer will have a different style and a different approach, but it's our job to give you that clarity, structure and focus.
"It also prevents you just doing the things that you are good at, which can create imbalances in the body.
"My approach would be to work with a client on an all-round programme based on the number of days they are coming in to make sure all of their muscle groups are getting involved and we're working on their whole body.
"For example, I'll do strength training, but in terms of conditioning, I'll always try to throw in bigger, full-movements like thrusters or squats.
"That way you get better results and the client gets more bang for their buck.
"I'd say a minimum of three visits a week is a good idea because that is just enough to build habit and consistency and it's achievable."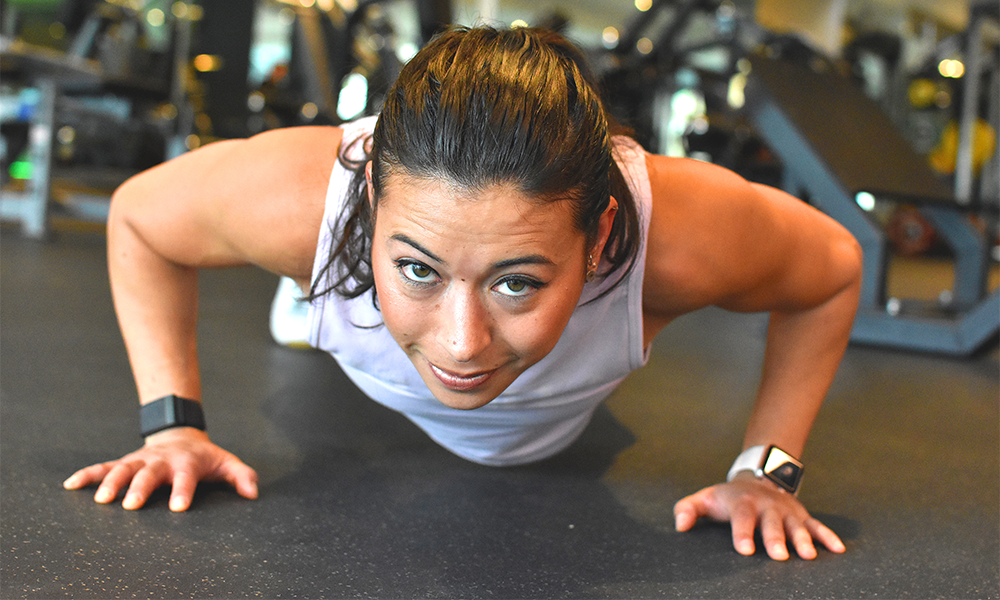 Stephanie has worked in the industry for more than a decade and has been a trainer at the Canary Wharf club for eight years.
She is also assistant fitness manager there, meaning she mentors new personal trainers as well as working directly with clients.
Having discovered a passion for fitness at university while studying psychology, she went on to compete in CrossFit before developing a career on the gym floor.
That broad background means she is well-placed to understand the benefits training can have on her clients' mental health as well as their physical state.
"A lot of my clients would say they have very stressful jobs – lawyers who work really long hours, or bankers who might deal with mistakes involving millions of pounds – really high levels of pressure to deal with," said Stephanie.
"Firstly, coming to the gym is a distraction and, secondly, it's a complete break with everyday life.
"I always say to people that this is a place where they can leave work behind – one hour, which is just for them.
"No work, no phone if they want – just the training.
"Exercise is an outlet – a lot of my clients have a little vent at the beginning of their session and then forget the minutiae of the day.
"There's also that feeling of achievement – getting that personal best on the 2k row or lifting heavier than ever before.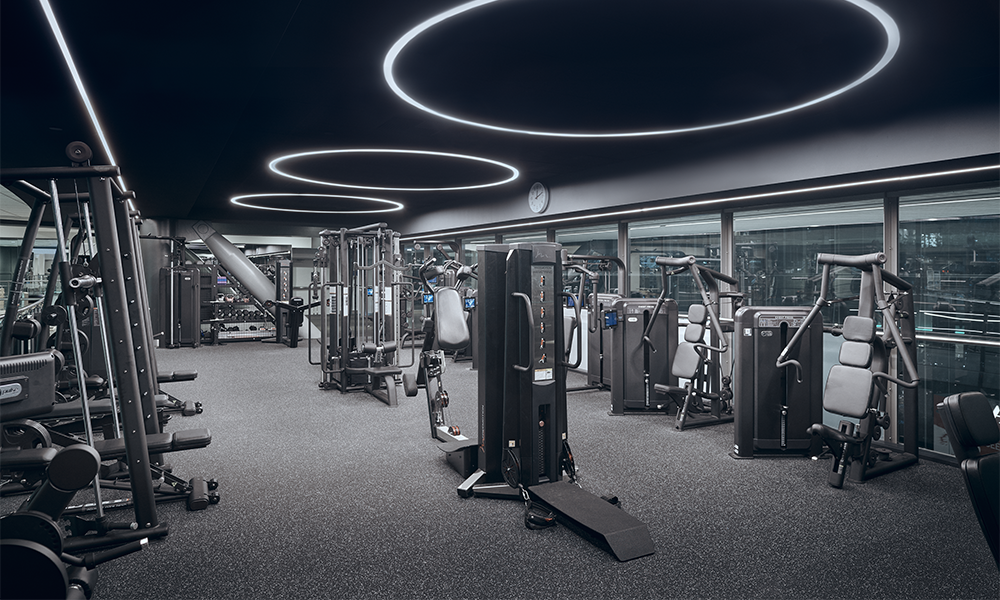 "With consistency and discipline you will see results and that's what's so rewarding about it.
"It's positive reinforcement and it's just different from the feeling you get from, say, buying a nice pair of shoes.
"That can be great, but it wears off quite quickly, whereas the feeling you get from achieving in the gym, whether it's building muscle or losing body fat, means you get fitter and stronger."
Over the pandemic, many people will have naturally lost the habit of going to a gym and may be nervous about their ability to return to regular training.
Stephanie said the best remedy was simply to start exercising, but not to worry about attaining a certain level of fitness before getting back in the gym.
"Personal trainers are not like drill sergeants – we're not going to go crazy at the beginning," she said.
"Personal training is very tailored, so each individual client will have a different ability level. We'll assess that in the beginning and we just go from there.
"Every single person, no matter what strength or fitness level they're at will certainly see progress by the end of a few months.
"It might be that that they're moving better or they feel less out of breath. They might be stronger or feel better.
"But there's definitely no minimum standard to start coming to the gym – any time is a good time to start.
"My tip would always be to increase frequency.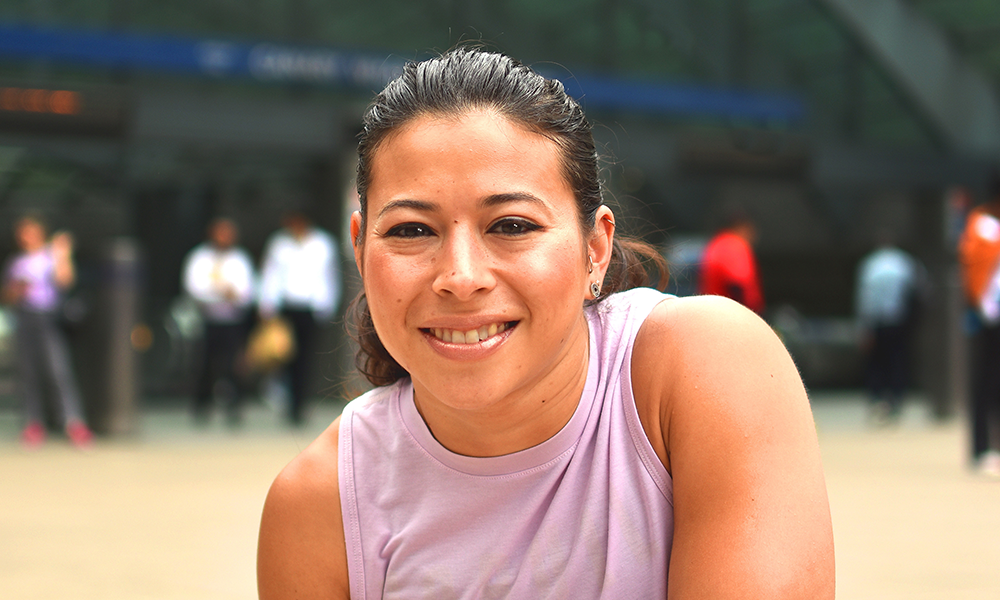 "If you're going only once a week and progress seems slow, then going up to three times will be of benefit.
"It's also important to not just do that same movements over and over. That's where a personal trainer can really help.
"Personally, I like having a certain amount of pressure.
"That's why I compete in CrossFit, because having that constant challenge to improve gives me a limitless reservoir of drive and motivation.
"My training philosophy has always been to push myself and, within their own limits, that's how I work with my clients too."
In addition to its Canary Wharf club, Third Space operates in the City and at Marylebone, Islington, Mayfair, Moorgate, Soho and Tower Bridge.
Third Space is currently offering memberships to its clubs with no joining fee.
Other incentives include discounted personal training sessions, two complimentary guest passes to the club worth £50, a meal from Natural Fitness Food, 10% off at The Pearson Room and a 25% discount off the member's first treatment or massage at the Third Space's Canary Wharf Spa.
Club membership at Canary Wharf costs £180 per person, per month. The cost of personal training sessions varies.
Read more: How Canary Wharf's Junior Board is shaping the estate
Read Wharf Life's e-edition here
Subscribe to Wharf Life's weekly newsletter here
- Jon Massey is co-founder and editorial director of Wharf Life and writes about a wide range of subjects in Canary Wharf, Docklands and east London - contact via jon.massey@wharf-life.com