Venue's festive production for 2022 updates classic to a modern setting and moves Christmas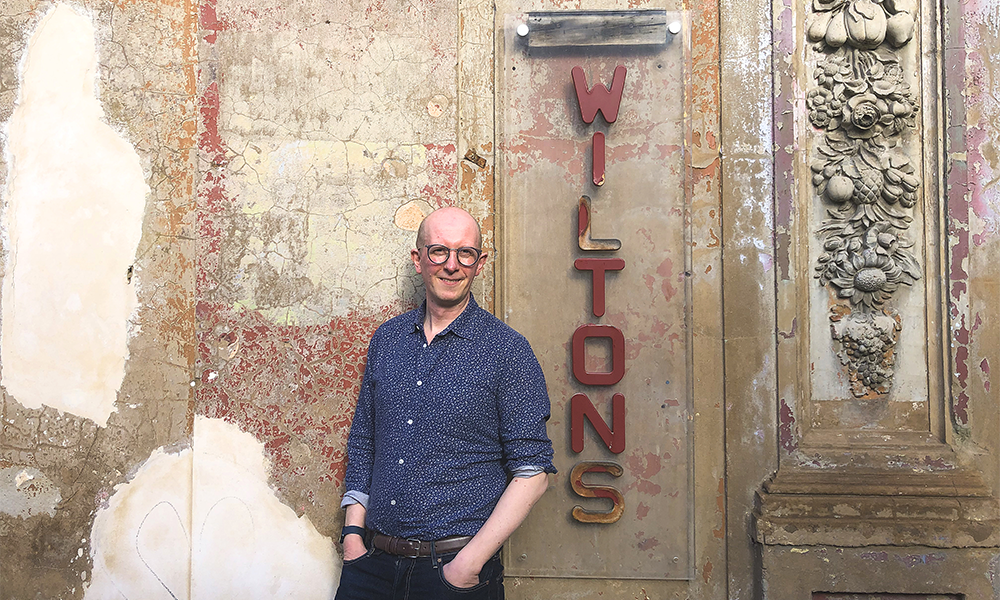 Subscribe to Wharf Life's weekly newsletter here
Piers Torday is no stranger to creating festive adaptations for the ancient boards of Wilton's Music Hall in Wapping.
The children's author, best known for The Last Wild series, has brought John Masefield's The Box Of Delights, Charles Dickens' A Christmas Carol and last year Elizabeth Gaskell's The Old Nurse's Tale (rechristened as The Child In The Snow) to the east London stage.
November 2022, however, sees him go beyond renaming as he and the team retool Kenneth Grahame's The Wind In The Willows as a modern Christmas show, complete with strikethrough.
The Wind In The Willows Wilton's takes the original book's familiar characters, takes them out of the Edwardian period and carries them into the 21st century, with the plot also pulled further downstream into central London.
"We changed the name partly because it was irresistible not to, but also to reflect the fact that this is a slightly different version of the story from one that people may have seen before," said Piers.
"It's always been adapted in period dress, full Edwardian, with colourful waistcoats and police in uniforms – and I've much enjoyed those versions – but we wanted to bring things up to date a bit to reflect the world we live in and the audiences that we serve at Wilton's.
"So we've not set it down the Thames in Cookham – where Kenneth Grahame lived – we've brought it downstream, where the river goes past Wilton's, and into the heart of London and the City.
"It's set now in 2022, Mole lives in Hyde Park and we've moved the Wild Wood to the financial district, and we've balanced the gender make-up so it's not just chaps having a jolly good time.
"In doing that, however, we've remained completely faithful to the spirit of the book.
"When it was written, the book was unbelievably modern – full of stuff about motor cars and the characters having very contemporary adventures.
"Increasingly over time those things have become nostalgic, and the spirit of the book is about being very current."
In addition to altering some details of the setting, Piers has also shifted the timeline around to reflect the season.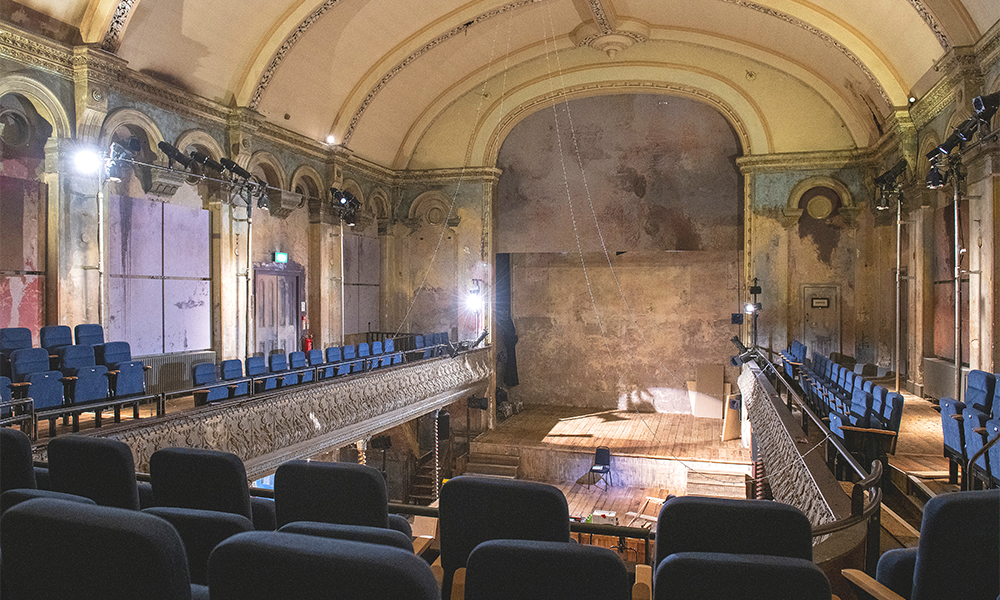 "The Wind In The Willows famously starts in spring, with Mole doing his cleaning, but in the book, rather madly, Christmas happens two-thirds of the way through," he said.
"We've rearranged it so that Christmas takes place at the end – we've ordered the events more logically.
"I don't want to give too much away, but it's still about four friends and I think most people can recognise themselves or their friends in the main characters.
"Toad Hall will still be taken over by the weasels but part of the fun is for audiences to see what we've done with it.
"It's been a huge amount of fun, putting it together – no-one has really updated the story before so it's been the most brilliant opportunity and we've done it with lots of song and dance.
"The original book is actually full of songs woven into the story, so we've used quite a lot of those lyrics and written some to complement them.
"What many people also forget about this story is that it contains some of the most beautiful descriptions of the English countryside in literature.
"Kenneth Grahame wasn't really a writer, as such; he was someone who dabbled in writing and became famous through this book, but he definitely had a poet's ear for describing our riverbanks, our natural flora and fauna.
"It's not very dramatic, but we've tried to honour that as we tell the story in the age of climate crisis, so it's going to be full of real bits of nature.
"We've tried not to buy anything new, but to use everything, which is as sustainable and low-impact on the environment as possible. It will look spectacular, but it's not going to cost the earth."
For Piers, the task of adapting The Wind In The Willows was more than just about creating a festive show.
"I've always wanted to adapt it," he said. "I write books about talking animals and I date my curiosity in that area to my parents reading me The Wind In The Willows.
"Some of the characters I've created myself are probably the result of numerous reiterations that started with Mole or Ratty.
"Even if they've not read the book, the audience will probably be aware of the idea of irresponsible Mr Toad, grumpy Badger in his sett or the very shy Mole blinking in the sunlight – it's part of our national culture.
"To bring this London version of the story to life is a real joy.
"I think talking animals are very appealing because they allow children to experience adult emotions without feeling that they're having to be little adults.
"In the story the animals live in houses of their own, they have their own occupations, they drive cars, they go to the shops, they go to court, so they do adult things – but there's something enormously childlike about them too.
"They're larger-than-life characters."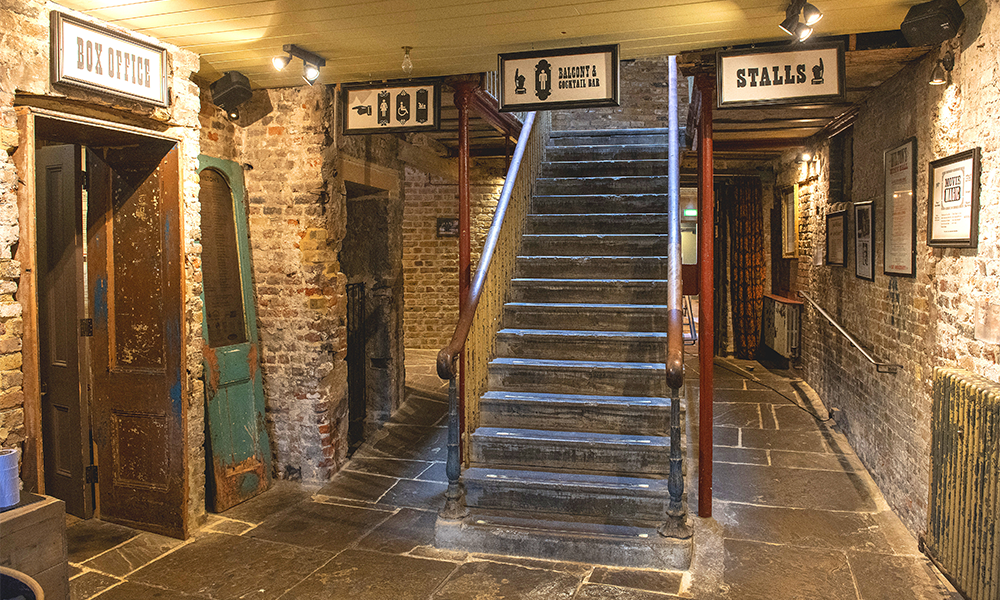 While The Wind In The Willows Wilton's is not a pantomime, Piers said it had been written to entertain all ages, including some topical references – a challenge given the current political turmoil.
"When I started writing, the character of Toad was irresistibly like Boris Johnson, but those references have all gone, for the moment," he said.
"It's not a panto, so it's not going to be full of up-to-the minute references to the latest thing or celebrity gossip – but it is a Christmas show and they always have an end-of-term-sketch feel about them
"You want to draw people together. It's very different to working on a normal play. For many, especially young people, a Christmas show might be the only time they will go to the theatre with their parents.
"It's a family outing, so you have to try to include everyone and it's Christmas so you have to remember people are there to have a nice time.
"To do that you have to have stories and jokes that operate on many levels.
"Children will see the show as a battle, a story with funny scenes of Toad getting cross and losing something, but there may also be references for adults about the cost-of-living crisis or whatever else is going on, to make them feel they're included in the story too.
"While it's absolutely terrifying to work on something like this because you can see how it's received every night, it's also a great privilege to see those responses.
"Theatre is irresistible and thrilling because it is something that happens in the moment. That experience – when someone makes it work – is the most special one you can have."
The Wind In The Willows Wilton's runs at Wilton's Music Hall from November 24 to December 31, 2022. Performance times are 7.30pm with Saturday matinees at 2.30pm. Tickets start at £13.
Read more: How Bureau is offering creative workspace in Greenwich
Read Wharf Life's e-edition here
Subscribe to Wharf Life's weekly newsletter here
- Jon Massey is co-founder and editorial director of Wharf Life and writes about a wide range of subjects in Canary Wharf, Docklands and east London - contact via jon.massey@wharf-life.com