Restaurant and bar at recently opened Tribe hotel wants to draw residents and workers to Wood Wharf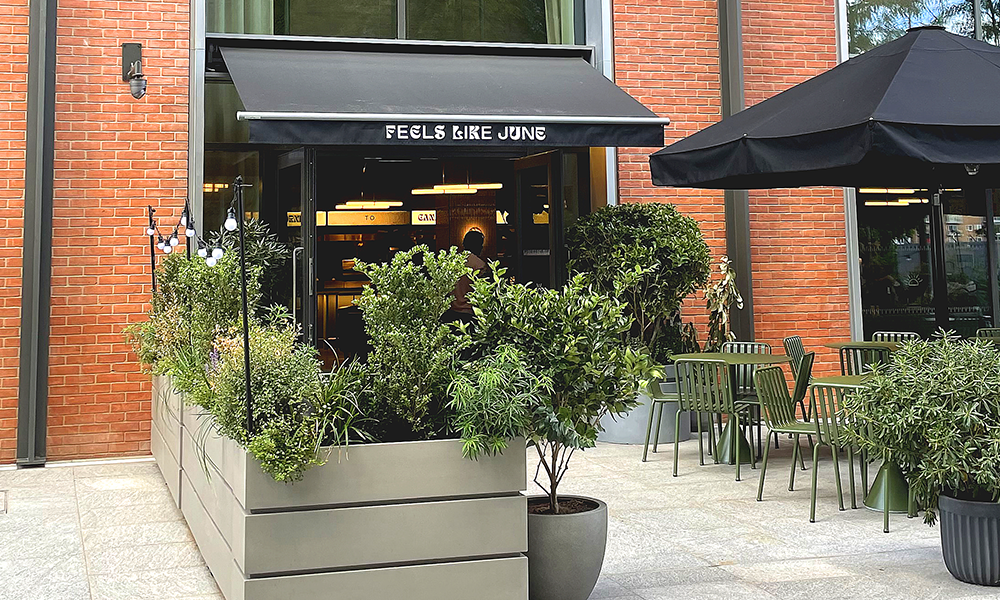 Subscribe to Wharf Life's weekly newsletter here
It wasn't so very long ago that there wasn't really much to visit Wood Wharf for. Those days of promissory hoardings are long gone.
MMy Wood Wharf is finding its feet, complete with a basement jazz club, Emilia's Crafted Pasta is well established as a place for generous bowls and Hawksmoor continues to be a lunchtime hit, ably assisted by arguably one of the best bars on the Wharf – The Lowback – beneath.
But those are just for starters. Patty&Bun, a chain so hip all its melons are twisted, is serving decent drippy burgers on Park Drive and recently launched hotel Tribe has opened its doors as the first place for visitors to stay actually on the Canary Wharf estate.
Its bar and restaurant, which also acts as a workspace, is the optimistically named Feels Like June – a moniker that is entirely appropriate for a heatwave but that might be more a reach in, say, January.
For restaurant manager, Juan Esquivel, the name is more about the warmth of welcome his team and the hotel aim to extend to visitors and guests.
"First of all, we are casual – you won't find us in suits," he said.
"We want people to feel like they are on holiday when they come here and we don't want people staying with us at Tribe in their rooms, we want them here.
"The social hub is the lobby and there's a salad bar and a grab-and-go coffee shop.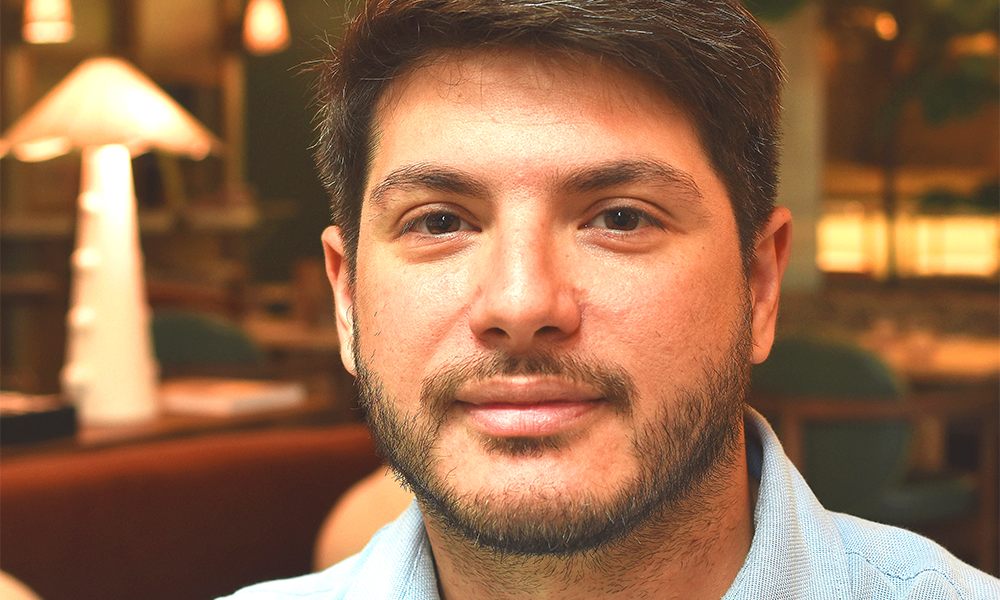 "But Feels Like June also works as a standalone restaurant. It's inspired by California both in what we serve, but also by the state's summer vibe.
"I think the designers have done a really good job – you won't find a normal linear restaurant here.
"It's more relaxed, like a lounge, so people can sit with a drink and a book or do some work on a laptop.
"We want this place to be for everybody – an approachable product with great service – a place where Wood Wharf's residents can meet holidaymakers, Canary Wharf workers and the hotel's guests.
"The name isn't about the weather, it's about the warmth we bring to our guests. The seasons may change, but here you will get that same summery feel – always welcoming."
Originally from Argentina, Juan has worked in Mexico, Spain and London, most recently for six months at Gaucho.
"I've always worked for luxury brands and, for me, coming here was about asking why we can't bring that level of service and product to a wider audience," he said.
"Tribe is part of Ennismore (which recently merged with hospitality giant Accor), and we are really proud to be the first hotel on the Canary Wharf estate.
"As a brand it's a new concept and this is the first in the UK – the flagship for all of the openings around the world."
Open all day with options for breakfast, lunch and dinner, food and drink-wise, Feels Like June promises diners dishes that prioritise health and natural ingredients.
"Personally I love the sea bass, which comes with herb butter and lemon curd," said Juan. "It's very tasty and the steaks are good as well.
"All of our desserts are gluten-free and we do things like a banana split because that's something fun to share – we have a lot of families at the weekend so it works for kids as well.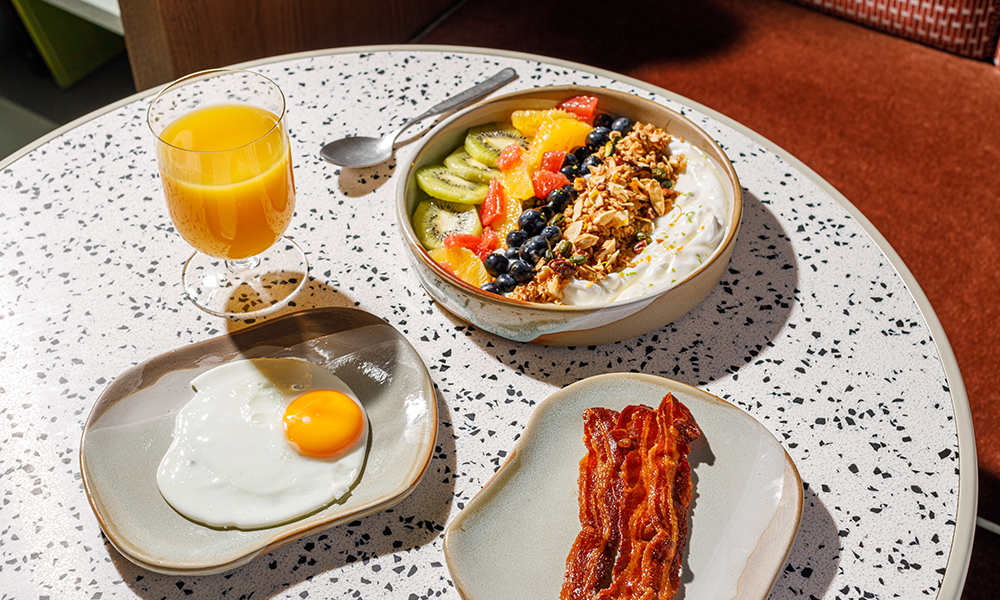 "We also have a caramelised pineapple dish with mango sorbet, which is very summery and has rum in it so there are lots of tropical flavours.
"At the bar we are looking to have lots of low alcohol versions of drinks – our versions of classics.
"For example, guests can have our Minimal Colada, a version of a Pina Colada that's clarified and more summery with coconut rum, banana, pineapple, coconut water and salt.
"The idea is you can have a drink with lunch and be fine to do some work."
Guests can expect to pay around £13 for a cocktail, while small plates cost between £8 and £17. Main dishes range from £14 to £25 and salads are about £12.
"We're open for breakfast and we will have a lot of guests from the hotel, but we also have an a la carte menu for our other customers," said Juan.
"We've also just introduced a brunch menu, which we think is going to be very popular at the weekend.
"Feels Like June really brings a different kind of space to Canary Wharf where everyone can find something to enjoy.
"We already have regulars and I really like our staff to engage with our customers and to have conversations with them.
"In turn I think the people who are living here are very happy that more things are opening. Here we want people to always feel that they are welcome."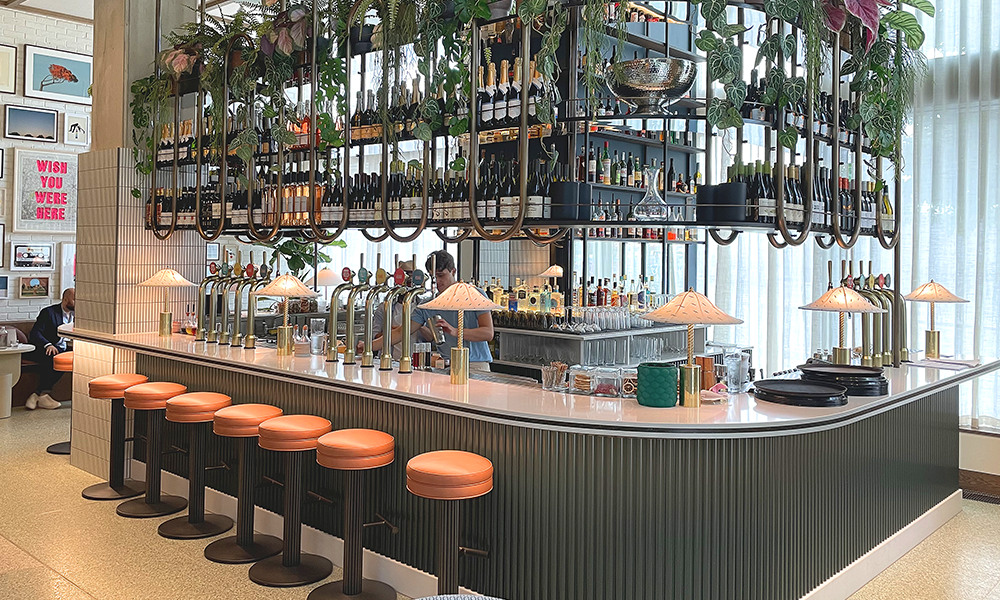 Read more: Discover Dancing City at Canary Wharf as GDIF returns
Read Wharf Life's e-edition here
Subscribe to Wharf Life's weekly newsletter here
- Jon Massey is co-founder and editorial director of Wharf Life and writes about a wide range of subjects in Canary Wharf, Docklands and east London - contact via jon.massey@wharf-life.com