Discover Sara Kärpänen's platform for marginalised voices via podcasts, workshops and events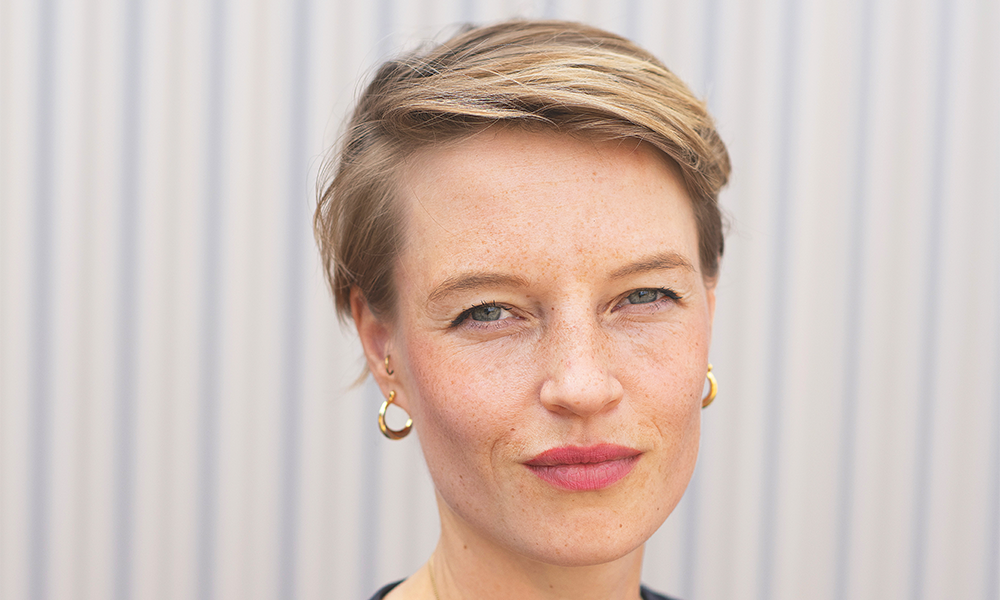 Subscribe to Wharf Life's weekly newsletter here
BY LAURA ENFIELD
I believe we all have a story to tell and the voice to tell it," said Women Of The Wick founder Sara Kärpänen.
"Sometimes we need other people to provide a safe space to share our stories. Social media isn't always the best platform to show our vulnerabilities or experiences."
Women Of The Wick (WoW) provides that space for marginalised voices to be heard through podcasts, workshops and events.
This autumn, Sara will be bringing many of those stories together in a new magazine that will go out across the Wick.
It will be the culmination of a storytelling programme funded by Foundation For Future London.
"It came about from the need to offer alternatives to the current media platforms or institutions that exist within the area and beyond," said Sara.
"I want to help give creative entrepreneurs storytelling tools so they can use their voices and more unconventional business methods.
"The parts of ourselves we hide are often like superpowers.
"Those are the stories that connect us with other people, and potentially help someone who's struggling with the same thing.
"I have realised that many professional writers still either lack the confidence or find that they need more peer-to-peer support and a safe space to share their stories, or are just generally interested in gaining insight into their writing."
Before she moved to London, Sara had her own successful career as a cultural journalist back home in Finland.
But it left her feeling "burned out and uninspired". It was a visit to Hackney Wick that brought her back to life.
"I walked into this warehouse space in 2013 and shouted out 'I've come home'," said the 35-year-old.
"I had such a strong feeling of belonging, from the first instant I looked around.
"There was this sense of freedom and access to different types of spaces and support from the community."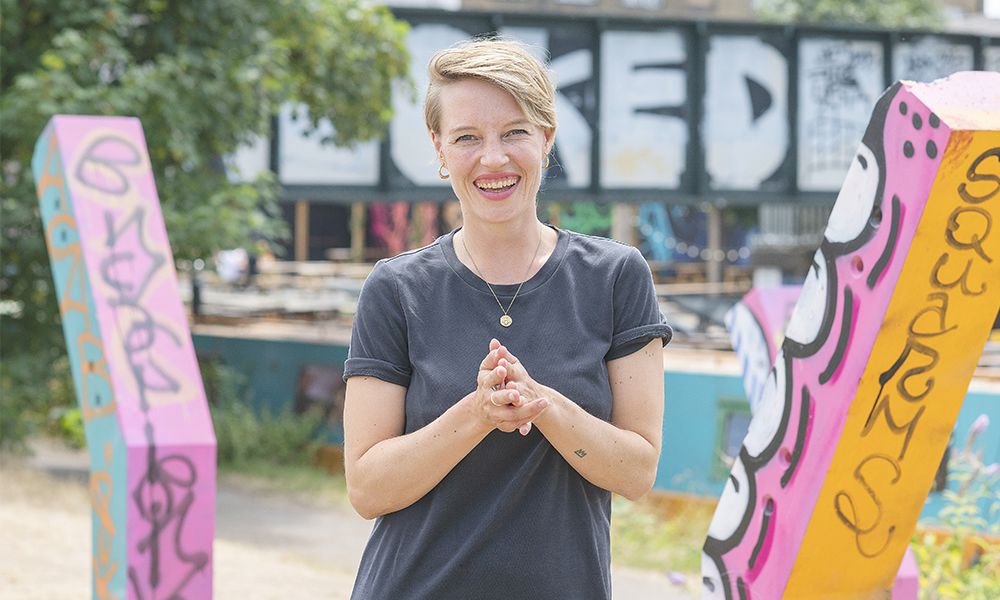 She was only meant to be visiting London as part of an internship with The Finnish Institute.
But after wrapping up her master's in visual culture back home, she left Finland for good and moved to her own live-work space in Hackney Wick.
At first, she worked as a freelance artist doing public works commissions with a local architects' practice and then began writing again for an online publication, where she realised the need for more feminist spaces and media.
"I have always been someone who's fought for equal rights and I feel very strongly about gender inequality," she said.
"I think it is my duty to tackle the inequalities that exist in the creative industry.
"It took me quite a while to gain the type of networks that I currently have and I wanted to offer some of the skills and networks I have gained along the way to other people whose first language isn't English or who have moved to London.
"Also, I find elevating other women's voices and visibility helps me overcome the feeling that other women take away from what I have got.
"It's a counterwork to that societal pressure that we should be enemies instead of sisters supporting one another."
WoW was born in 2019 from a residency at creative space Grow Hackney during which Sara started a podcast.
"I wanted to capture, document and share beautiful stories from the women that had somehow contributed to making the creative communities that Hackney Wick and Fish Island are known for," she said.
"I wanted to facilitate a space where individual stories could be heard but also create a strong sense of community and belonging – the kind I once felt when I moved to the area.
"Quite quickly I was commissioned by the Foundation For Future London to capture more stories from women within east London.
"I realised this work was needed – not just a podcast.
"I wanted to create other ways to facilitate spaces for women to come together, be vulnerable and talk about everything from sex to social media and the highs and lows of being an artist, mother and woman today."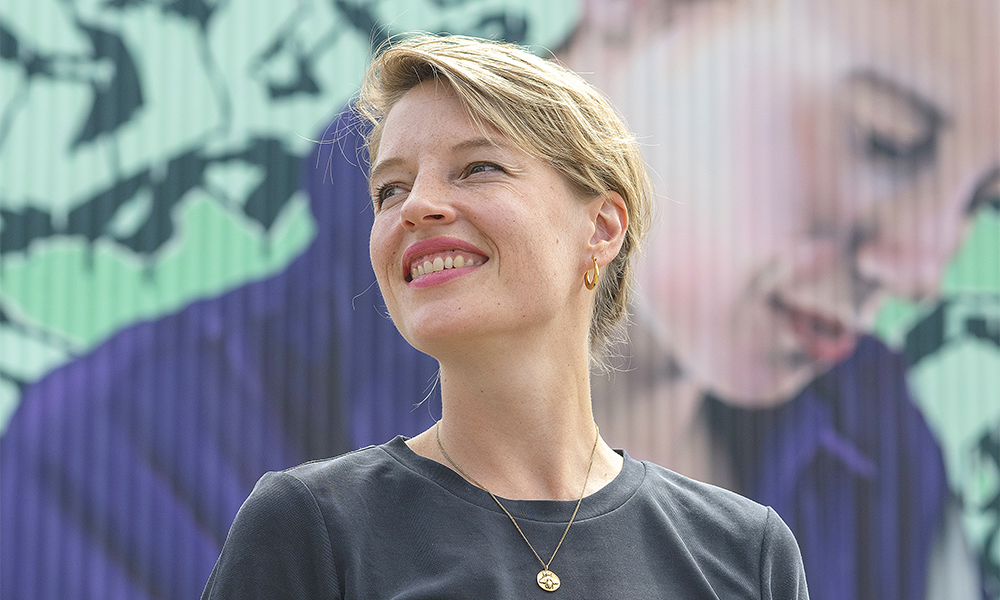 In the first year, that mission led to a panel discussion on Art, Sex and Gender, raising money for LGBTQIA+ charity Galop UK, a queer poetry night and the two-day festival Heal Her, focused on storytelling and eco-feminism.
"I feel very strongly that feminist issues are also trans and gay rights – we're all on the same front line against the patriarchy," said Sara.
When lockdown hit, she began a series on Instagram Live with local artists from their studios explaining their work processes and collaborated with organisations like Grow Hackney to do a book club and talks.
Today, WoW facilitates monthly workshops for freelancers at Hackney Bridge and works with partners across London, including Foundation For Future London, Economy Of Hours (Echo), Stour Trust, BMW Foundation, and Creative Land Trust.
The podcast How To Occupy Space continues, and sees Sara interview artists, activists and architects such as Juliet Can, founder of Stour Trust and Arab artist Tamara Al-Mashouk.
Last year Sara launched a second podcast, Girl Get A Real Job, to talk about how we can reduce the current pay gap in the creative industries and normalise conversations about money and financial resilience.
Guests have included Selina Flavius, author of Black Girl Finance and Kaiya Shang, editor at Scribner.
In the autumn she will be launching a new programme focused on the topics discussed.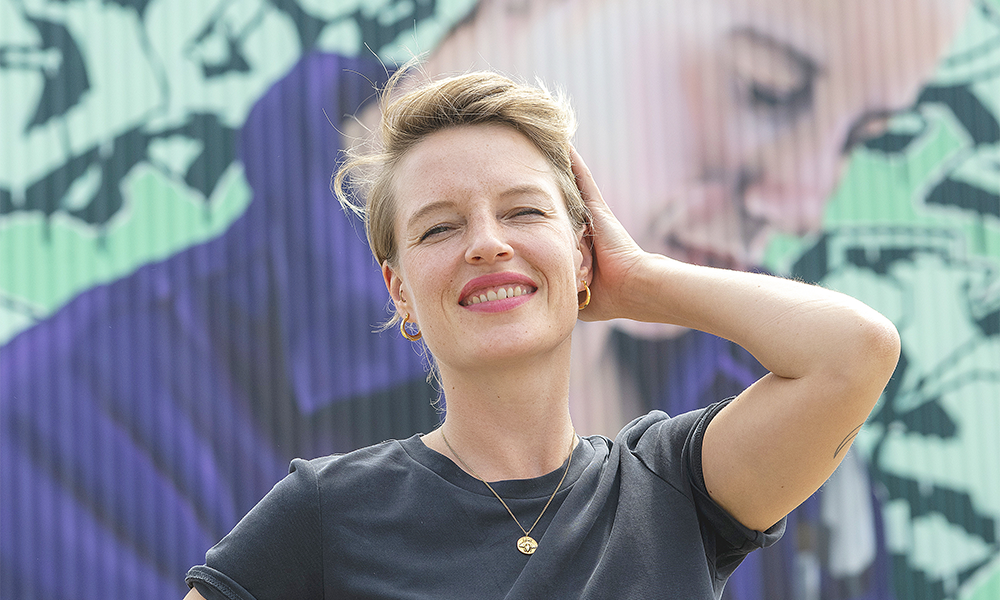 "Hosting a space where experiences can be shared and people can be authentically themselves is incredibly powerful," said Sara, whose day job is programme coordinator at Echo, where members trade the skills they have for those they need.
"The reason I find podcasting so accessible is that it's another way to share our stories and journeys with others, as well as writing and public speaking.
"All these things are really under the big umbrella of storytelling, which keeps coming up as a central theme for everything that we do.
"It is a key component in branding and more businesses are becoming aware that storytelling is at the core of their practice and they need to communicate that effectively to others.
"That's led me to do workshops for businesses or entrepreneurs who want to expand their vision of what they can do with purpose-led storytelling strategies.
"Since MeToo and the so-called third wave of feminism, there has been more importance placed on personal storytelling and women's experiences.
"But there's still so much to do. It's great there is interest there, but it needs to be more than just ticking a box.
"If a voice is given to people or representative groups, then we are on the right track."
Sara said the key to good storytelling was realising there was no wrong way to do it.
"Write as you would speak to your best friend, is the best advice to anyone who wants to have their voice heard," she said.
"We all have a story within us and are powerful beyond belief.
"You need to trust in that voice. It doesn't have to be polished."
To give people the confidence to speak out, Sara has everyone who attends a WoW workshop or programme agree to a safe space commitment.
"Everyone agrees that there's a non-judgmental space and we have zero tolerance of racism or misogyny," she said.
"We are here to cheer each other on and this is a space where we can share those vulnerabilities – the highs and lows of being an artist."
Read more: How The Shipwright offers a communal, collaborative approach to theatre
Read Wharf Life's e-edition here
Subscribe to Wharf Life's weekly newsletter here
- Laura Enfield is a regular contributor to Wharf Life, writing about a wide range of subjects across Docklands and east London