Jonathan will present a talk about his work at the Classic Boat Festival in St Katharine Docks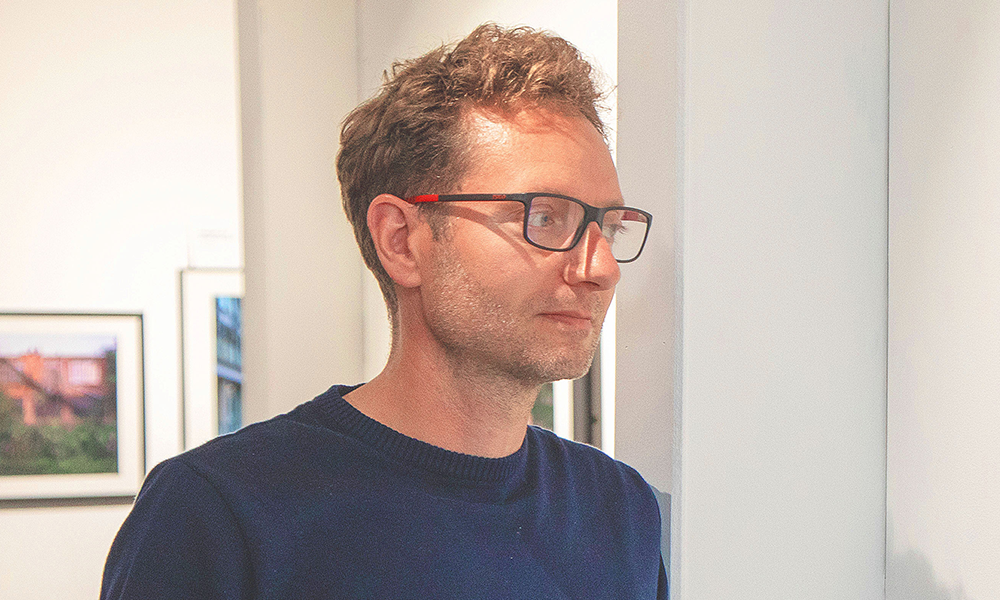 Subscribe to Wharf Life's weekly newsletter here
BY LAURA ENFIELD
Did you know there are 180 islands in the River Thames? That's 180 mysterious pockets of land most of us will never set foot on.
If your interest has been piqued, you're in good company, because I was enthralled when photographer Jonathan Goldberg began to tell me of his journey into the unknown.
He has visited 65 islands over the last four years for his series Estuary Hopes, Upstream Dreams, which captures life on their shores including an abandoned torpedo factory and an artists commune.
"I've always been fascinated by islands in general, and my projects are often based around my backyard," said the Willesden Green resident.
"Other photographers might want to go to exotic locations and travel far, but that leaves a big carbon footprint and there's so much on your doorstep you might not know about.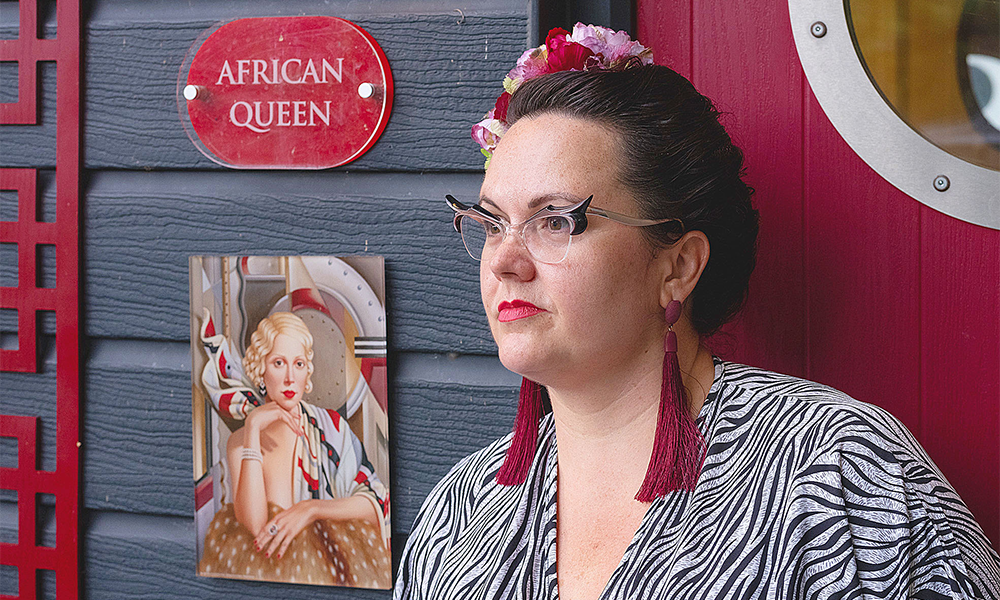 "The Thames islands are every bit as intriguing as the more publicised locations precisely because they lie under the radar.
"I'm always quite fascinated by things that are seemingly so close yet a little bit hidden."
He will be sharing details of his journey at St Katharine Docks this summer as part of the Classic Boat Festival, which in turn is part of the Totally Thames Festival.
The 49-year-old will be discussing his work with author and journalist Sasha Arms, whose book, Carl Goes London Islands informed his travels.
Some photographers do not have a predilection for verbosity and there is an argument that art should not be explained.
But Jonathan gallantly attempted to answer my questions about his travels, which he said gave him a greater awareness of the layers of history and many quirks to be found along the river.
His first stop was Eel Pie Island in Twickenham, one of 60 inhabited blobs of land in the Thames.
"People of a certain age tend to know about it because it's got a very colourful history," he said.
"In the 1960s and 1970s, there was a venue where a lot of the big music performers of the day played – The Who, Pink Floyd and David Bowie.
"It's sort of private now, but it's home to a lot of artists' studios and they have an open day twice a year, so I went in the summer and it piqued my curiosity."
He took the easier road (or waterway) next, travelling to the islands that are designated parkland or open to the public.
"I fixed on the people who frequented the islands and tried to find interesting and diverse characters and the everyday goings on," he said.
One of his favourite discoveries was Tagg's Island near Hampton.
"It's quite exotic-looking because the landscape gardener has planted numerous plants and there's a lagoon in the middle of the island," he said.
"All around it are these houses which look really interesting because they are technically houseboats but never move – they are moored permanently.
"Something about the architecture is really ornate and quirky."
The softly spoken photographer, who started his career on newspapers such as the Hendon Times and the Ham And High in the 1990s, was mostly welcomed ashore.
But he recalls one island that "looked like an 1980s housing estate" where his subjects were extremely reticent about appearing in front of the lens and all but escorted him back to the river after 30 minutes.
In contrast, he has spent "too much time" on Canvey Island and some of its most easterly neighbours.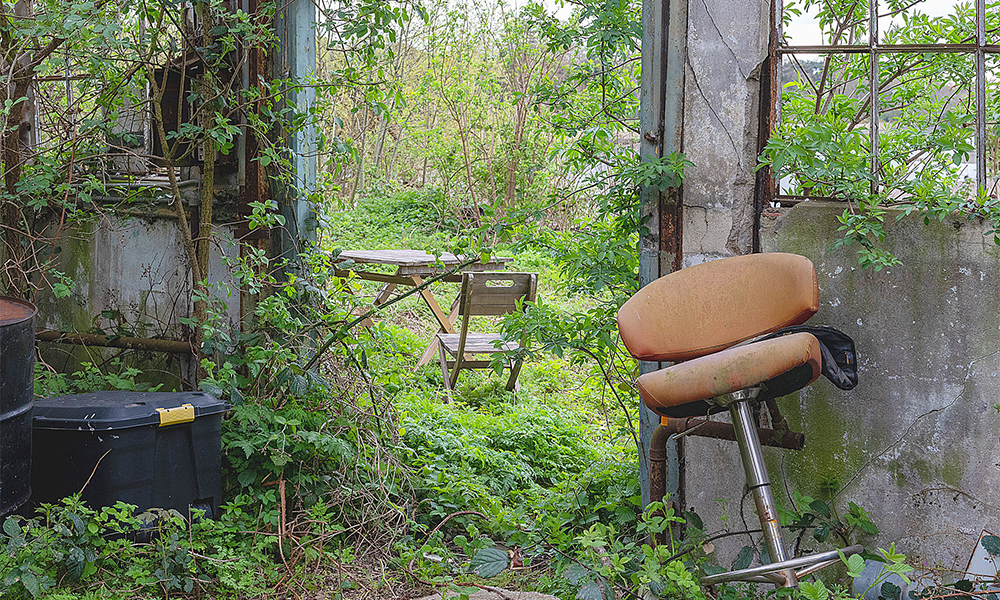 Jonathan said: "Sheppey is one of my favourite places to photograph because it feels rather like the end of the world and is a bit weird with loads of diverse things going on – an industrial corner, a nudist beach, a tacky holiday resort and a nature reserve."
The furthest west he has been is Osney, near Oxford, and Fry's Island near Reading, which is almost entirely given over to the Island Bohemian Bowls Club.
He has plans to explore that area further, ahead of an exhibition in Henley next year which will showcase part two of the project.
"I'll keep going because there are some islands that really interest me and I want to represent a few other facets of island life in my photos," he said.
However, there are some islands he knows he will probably never get to set foot on.
"Magna Carta Island, which was where the Magna Carta was signed, has just one big mansion that's owned by a private individual.
"I don't feel like I'm going to get a chance to photograph that," he said.
While that piece of history has been allowed to slip away from public view, others like Platt's Eyot have benefited from their remoteness.
"It's home to an enormous warehouse and used to be where World War Two torpedoes were constructed," said Jonathan.
"It's semi-derelict but preserved, so they're not allowed to knock it down.
"I think that if this warehouse had been on the mainland it might have been demolished for housing."
This project follows his series The Runway Stops Here, which documented a different kind of island – an ecological one.
He spent five years visiting and photographing Grow Heathrow – a sustainable community living entirely off-grid in protest at the proposed expansion of the airport.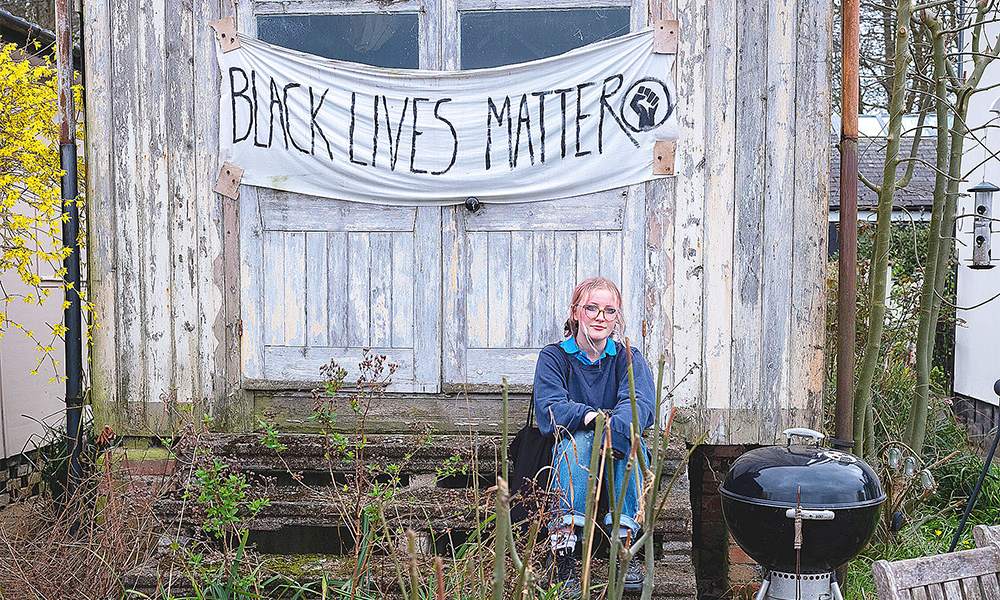 "I would sit around the campfire, help out, make food and that played quite a formative role in my life," he said.
"It was really great to hang out with a lot of people who were really committed to environmental protest and living sustainably."
Jonathan said he is often lured by the siren call of the islands to make his own escape from mainstream society.
"I often get a real yearning to snap up a property and think it would be lovely to live there," he said. "But then again, there are practicalities that need to be considered.
"Some have flooding issues, some you have to get a boat to and, in the winter, they're not as appealing."
For now, he's happy to document these snippets of land that are imbued with so much history and encourage others to look more closely at the landscape around them.
"Hopefully, my pictures will encourage people to seek out places that are surrounded by nature and wildlife, look around more and have a greater interest in the natural world in the immediate vicinity," he said.
"The islands are a really great place to be a bit more at one with nature because, with water all around, you are, by definition, surrounded by nature.
"You get an amplified sense of the changing seasons and time of day and beautiful sunsets and sunrises – a feeling of tranquillity."
Thames Islands: Presentation and Discussion is set to take place on September 10 from 3pm-4.30pm. Entry is free.
A free exhibition of Estuary Hopes, Upstream Dreams will be held throughout September at Watermans Arts Centre, Brentford.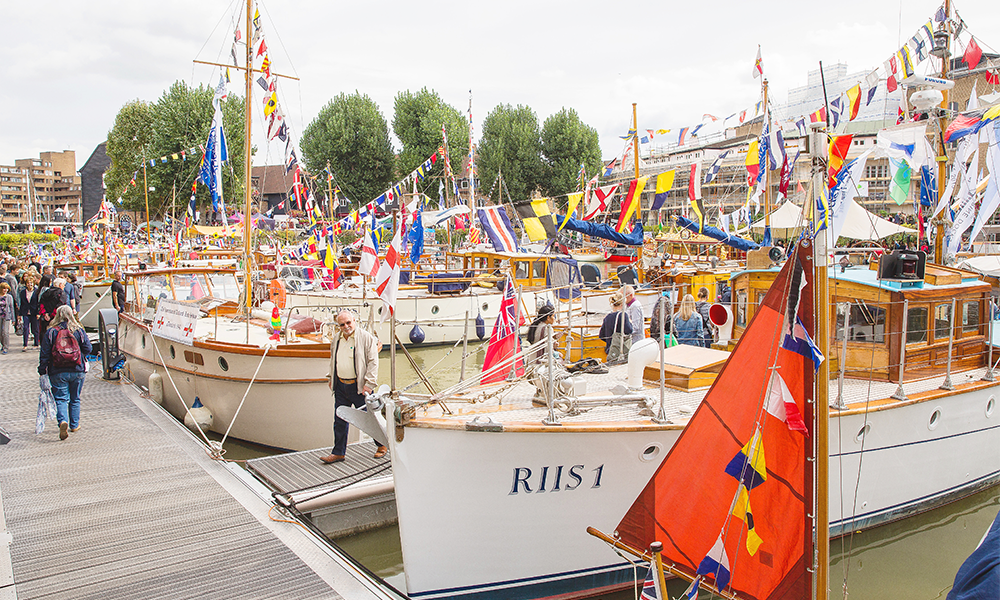 EVENTS + TALKS AT THE CLASSIC BOAT FESTIVAL
The free three-day boating extravaganza returns with around 40 vintage and preserved vessels assembling in the central basin of St Katharine Docks.
They will include the Dunkirk Little Ships, Bates Starcraft and other working vessels. Visitors will be able to board some of them and meet their owners.
The festival is set to run September 9-11 in the afternoon (3pm-5.30pm) on the Friday, and from 11am-6pm on the Saturday and 11am-5pm on the Sunday.
The opening and closing will be marked each day with a salute of horns.
There will also be food stalls, entertainment, nautical goods and services available on Marble Quay. Talks will be held on the SKD events platform and include:
The Queen's Row Barge Gloriana – Sat, noon
The history of St Katherine Docks with Dr Oliver Ayers – Sat, 1.30pm
Thames Islands – Sat, 3pm
Gloriana as above – Sun, noon
Association of Dunkirk Little Ships – Sun, 3pm
Read more: How Canary Wharf's Junior Board is shaping the estate
Read Wharf Life's e-edition here
Subscribe to Wharf Life's weekly newsletter here
- Laura Enfield is a regular contributor to Wharf Life, writing about a wide range of subjects across Docklands and east London