Takeover of The Print House at Dane's Yard includes bar, restaurant, terrace and two distilleries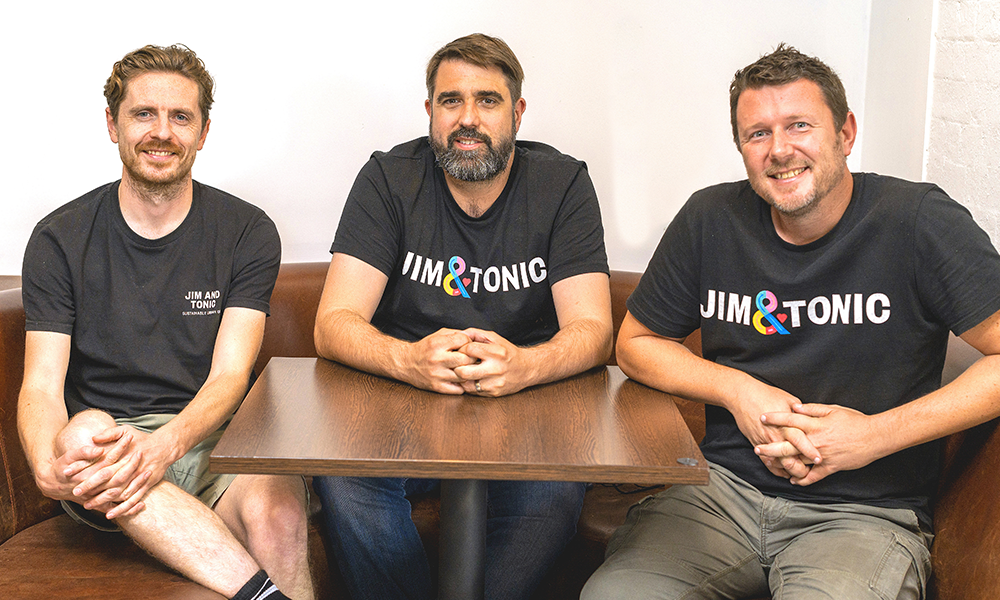 Subscribe to Wharf Life's weekly newsletter here
A lot can happen in six years.
A long-time fan of gin and tonic, Jim Mark had been on a skiing holiday to Norway and experienced the drink in a new way.
He was served big glasses with quality contents (think Williams Elegant Gin and Fever Tree Tonic), topped off with a variety of garnishes.
Before long he was gently slurring the words "Jim and tonic" and a business idea and brand name were born.
"That experience got me thinking about getting these flavours to everybody and so I bought jimandtonic.com for £20 – that was the beginning," said Jim.
"We started in 2016 with one van – Genevieve – having agreed to trade on a golf course at a corporate event.
"It was on a whim really, an idea to try and build a company that was about bringing wonderful gin and tonics with crazy garnishes to people, which not many had seen at the time. It went down really well."
The day was such a success, in fact, that further sporting events followed as the fledgling company built its business from a mobile base.
"Then we got into Mercato Metropolitano, at Elephant And Castle, which was our first permanent bar," said Jim.
"That's where our main distillery is and it really helped our business."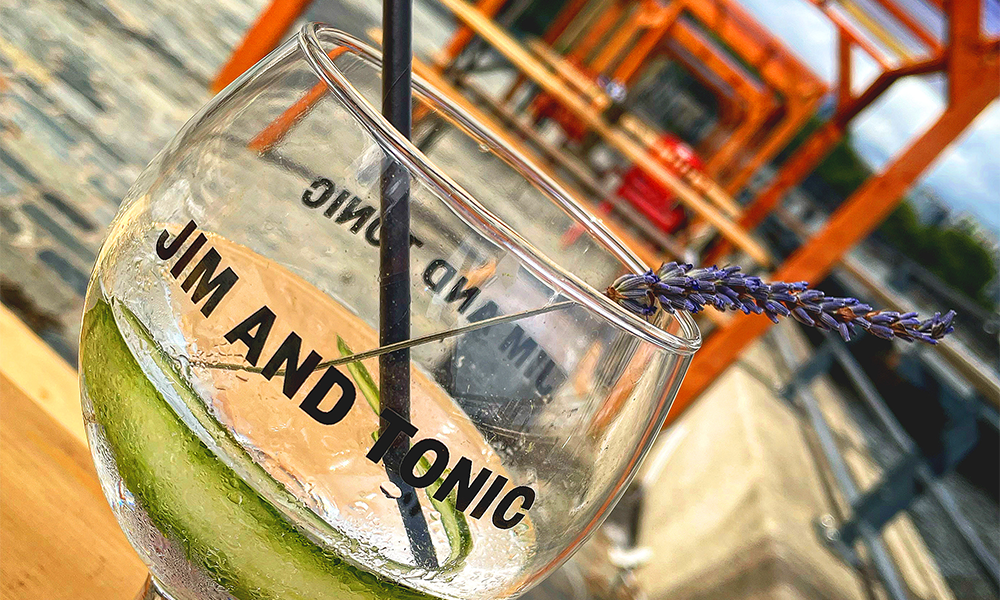 Further expansion followed, including a partnership with brewery German Kraft, which brings us to 2022.
Jim And Tonic recently took over The Print House at Sugar House Island in Stratford and is in the process of creating a blockbuster home for the brand.
In addition to an extensive outdoor terrace, indoor bar and restaurant, there will be two distilleries – one for gin and one to create rum.
There's also an events space and plans for a botanical rooftop garden on one of the two buildings the company has taken over.
"We visited this place and fell in love with it – it feels like an open space," said Jim.
"In terms of hospitality, I think the area is underdeveloped – there's not much of an offering for people.
"But these are lovely buildings, right by the water – there's the outside space and we can make this a place that's great for all.
"We're a distillery but we want to create great spaces – boutique shops and bars for people to come and enjoy their gin and tonics."
Located a short walk from Pudding Mill Lane DLR station, Sugar House Island is towards the Bow end of Stratford High Street.
Jim And Tonic's patch sits in Dane's Yard, right on the banks of Three Mills Wall River Weir – a stretch of water that forms a triangle with the River Lea and Pudding Mill River.
With a plethora of wooden benches to choose from, lit by white bulbs strung above them, a bar on an open-top bus and a 40m, multicoloured tower lit by some 600 LEDs, Jim And Tonic makes the area an immensely attractive proposition.
And that's before you even get to the stuff it serves.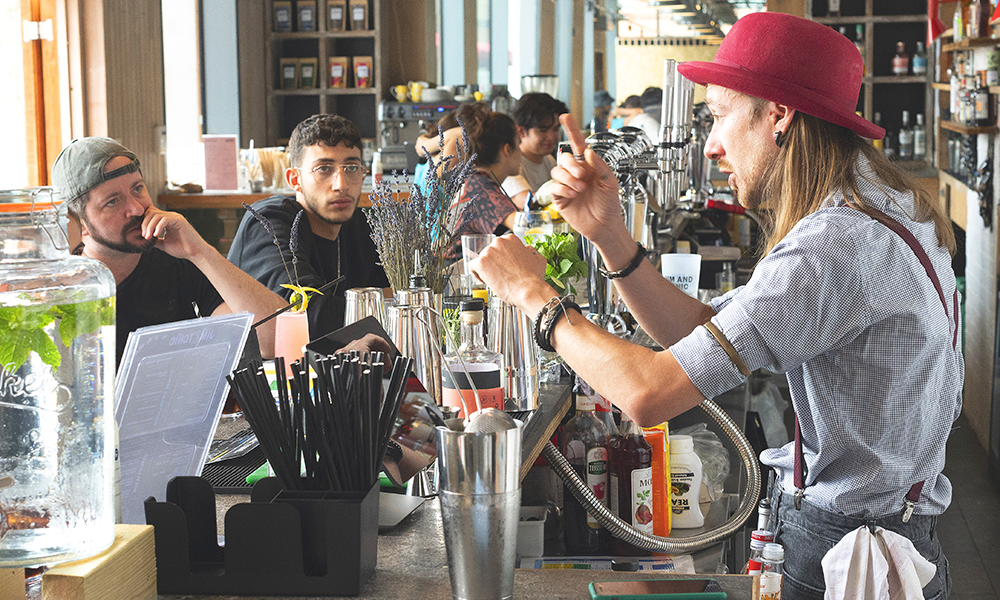 "At the moment we're producing four gins, and a couple of other products, including a Ugandan project with a water charity to fund wells in Africa," said Jim And Tonic distiller Hendré Barnard.
"We are a sustainable urban distillery, so we try to source as many ingredients locally as possible.
"Our London dry, for example, has botanicals that can be found within the M25. We also try to work with community gardens, that supply us with ingredients we use in the gin.
"Our Roobee pink gin uses honey from urban apiaries, literally made in the capital.
"What really sets us apart is that we're small scale compared to other so-called craft distilleries.
"We produce very small batches but we are looking to grow our sales to both consumers and businesses.
"We've got big plans and that's one of the reasons we came here – to have a brand house, so that people can experience the process, do distillery tours, tastings and allow people to get their hands dirty to a certain extent, so they can see what we do and how we do it.
"We're also going to be making new products for this area, speaking to the community and using local ingredients."
One of those new products will be a first for Jim And Tonic – Sugar House Rum.
"Rum's my favourite spirit and it's really growing as a category," said Jim And Tonic COO Matt Warren.
"As well as the distilleries over in the Caribbean, you can see a lot of variations with spiced rums, flavoured rums, and as a result it's becoming a more popular drink.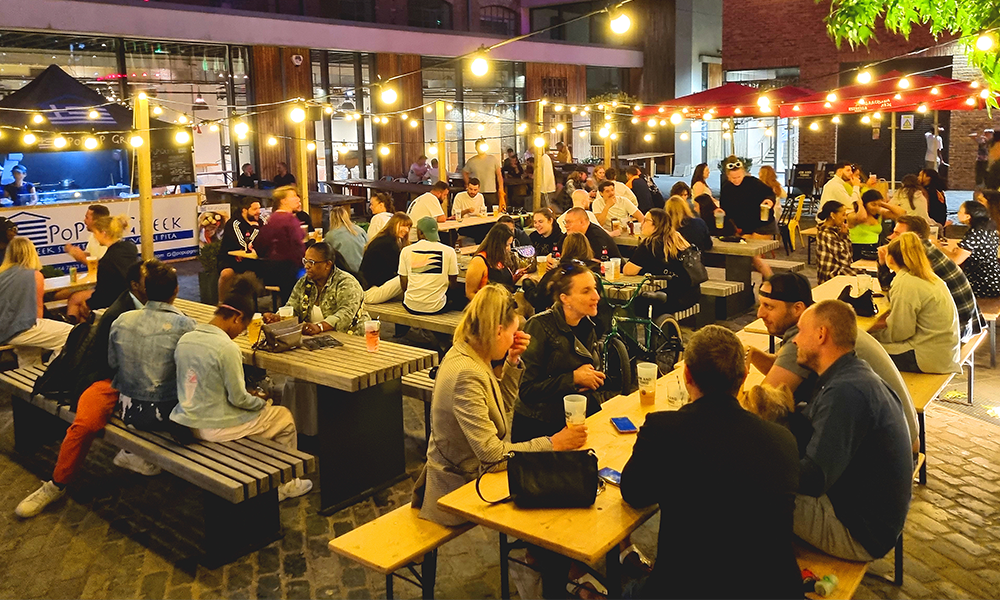 "It's great for mixing cocktails and it's an area that really interests us because there's a bit of a scene in the UK now.
"Here, we want to expand what we've done already, to bring that same vibe we've created at other venues to Stratford, with good quality products and music.
"This is an area that's developing massively, with offices moving in and a lot of residential property.
"We want to make Jim And Tonic a great place to come, have a drink and some nice food – we have a really great chef here.
"Then add to that distillery tours, gin blending classes and events so we can do private bookings.
"We've already had our first wedding, so that's something we want more of – a full calendar ranging from things like Yoga and community get-togethers to networking events and Oktoberfest."
With all that in the pipeline, and Jim's plans to create some kind of gin-on-tap system that delivers spirits at the press of a button, this is a place to try sooner rather than later.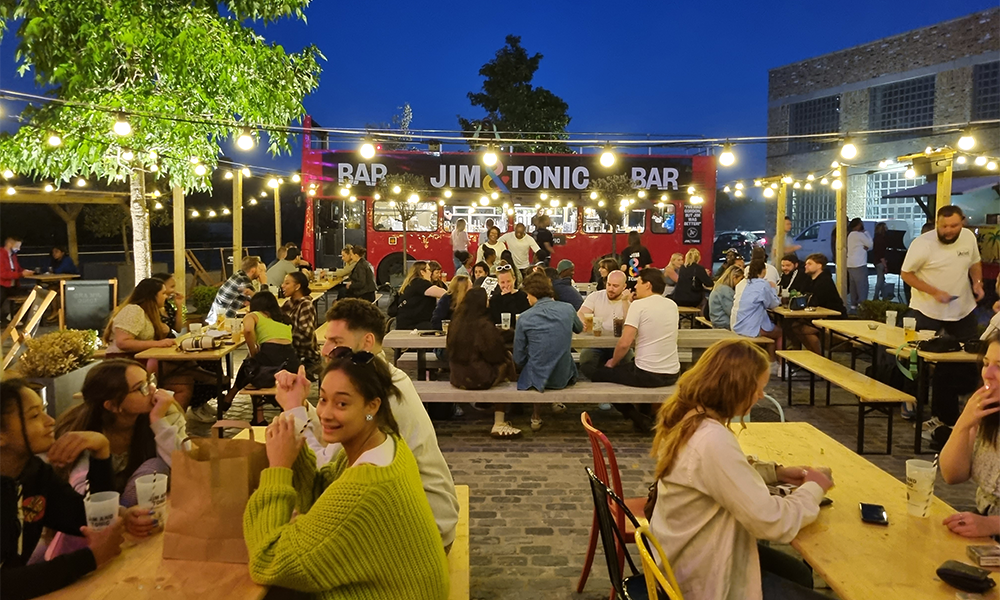 Read more: How Third Space helps Wharfers make the most of their time
Read Wharf Life's e-edition here
Subscribe to Wharf Life's weekly newsletter here
- Jon Massey is co-founder and editorial director of Wharf Life and writes about a wide range of subjects in Canary Wharf, Docklands and east London - contact via jon.massey@wharf-life.com