Head of firm's UK operation Jonathan Shine says firm is symbiosis between rental, digital and electric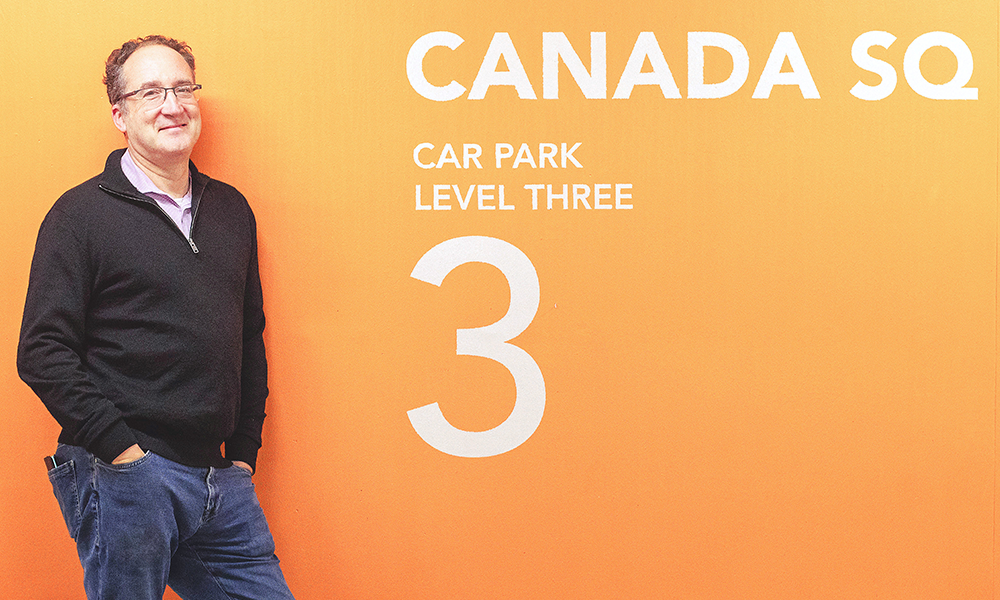 Subscribe to Wharf Life's weekly newsletter here
There's no doubt whatsoever that electricity is the future mainstream source of energy for cars.
Petrol prices have reached record highs, London's ultra low emissions zone (ULEZ) recently expanded to cover Tower Hamlets and Newham and world leaders are grappling ahead of COP26 to battle climate change.
Meanwhile the technology for low carbon personal transportation is already here, quietly accelerating past fossil fuel-powered vehicles as they belch out particulates into the lungs of the population and CO2 into the atmosphere.
Car designers have done a good job over the years of hiding the fumes away – directing the exhaust well away from the rarefied, filtered air breathed by those in the vehicles they sell. But, when placed beside the comparative cleanliness of a near-silent electric machine, the mask quickly slips.
Apposite, then, that UFO Drive recently parked up its Tesla Model 3s in Canary Wharf. The company offers electric vehicle hire in cities across seven European countries, and expanded to the UK, launching in London in January 2020. 
Almost entirely app-based, customers book vehicles for a minimum of a day's hire. These can either be picked up from one of UFO's locations at any time or delivered to the client for a fee.
Jonathan Shine is the man in charge of the firm's operations in the UK as it continues to grow with more cars already planned for Canary Wharf and further locations in the pipeline.
"I've been working in the electric vehicle industry for 20 years now," he said. "I was working as a computer programmer and somehow learned that on in September 2001, Hertz was launching its new electric car, so I went out and rented one for a week – it was £70.
"It was a little car by Ford, a really cool vehicle, like a Smart car, really chic, with a range of about 50 miles, unless you put the heating on.
"It was gorgeous. I got in and thought: 'This is happening, it's really possible to have a really nice electric car'.
"I love vehicles, but I hate the way they pollute and I thought this was the way forward. So I looked at opportunities to get involved.
"At one point I had the chance to be the importer for what became the G-Wiz, but I spurned it because the cars were just horrible. I got into one and thought: 'This is bad for the EV world, sub-standard, uncomfortable and not particularly safe'. It wasn't the future."
It's fair to say things have come on a bit. Having worked in many electric vehicle related roles over the years, Jonathan has also gone from owning the original Nissan Leaf with a 90-mile range to the Hyundai Kona, which can travel 300 miles on a single charge and cost £30,000. 
Some people are, of course, still nervous about the practicalities of owning and that's – in part, at least – where UFO Drive comes in.
"I came across the company towards the end of 2019, contacted the CEO and said I liked the concept," said Jonathan. "He was just about to launch in London, so it was right time, right place.
"Aidan (McClean) is amazing. He's an Irish man living in Luxembourg and is a little bit mad in a good way. You know he's going to succeed because he's so determined and energised – he brings everyone along with him.
"He's travelled a lot, and wondered why, in this day and age, you still have to join a queue to rent a car, get a contract, get a key and sign hundreds of bits of paper.
"He created UFO Drive to revolutionise car rental and make it really smooth and sleek – so people can go from plane to car in five minutes.
"He realised, however, that if you're going to start a new car rental company, it's going to have to be electric and there would need to be a symbiosis between digital, rental and electric."
That premise has resulted in UFO Drive, which now operates 18 locations in eight countries including Oxford Street, Park Lane, Westfield London in Shepherd's Bush and Canary Wharf.
Rental fees are dependent on duration but can be as little as £70 per day for longer trips and include charging. Typically customers can expect to pay about £100 for a day.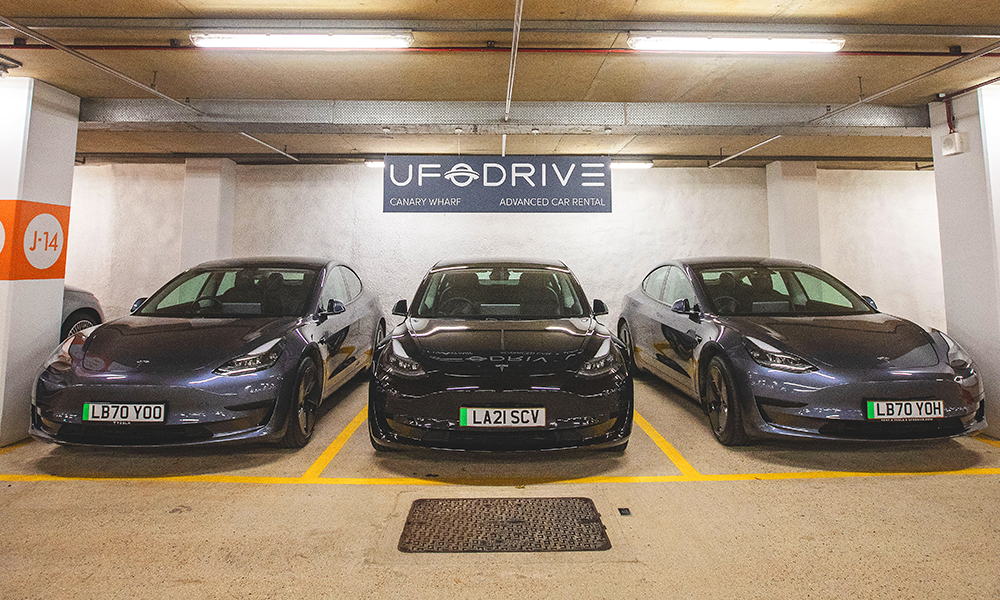 Pretty much all aspects of the rental are handled digitally via the smartphone app including locking and unlocking the vehicle, which can be picked up and dropped off at any time at UFO's bays. 
"Every car is cleaned and charged professionally after every single rental and that's important," said Jonathan. "When you rent one, you know the car will be prepared and ready to drive – it will be looking good and we'll have checked it for any damage so you know you won't be stung for that because it will have been recorded.
"When people rent with us, they see the convenience, they love driving the cars, even if they rent for the weekend, which is more expensive because of the demand.
"People really enjoy the flexibility of it, the experience of it and the ease of it. We also give loyalty discounts and it's great to see people come back again and again.
"We have one customer who has completed 27 rentals with us and that's the record at the moment.
"We also do deliveries and, once we expand here, we're going to offer those across a wider area.
"Customers love that – it costs a bit more, but you can start your journey from outside your house and you don't have to be there to receive the key – it's all electronic, all done via the app. You don't have to sign any paperwork – you just start it."
While the company is primarily focused on Teslas at present it will be expanding its offering of other electric vehicles as charging networks improve – something Jonathan expects to happen rapidly in the near future. It will also be boosting its Canary Wharf bays from four to eight in order to keep pace with demand.
"Something else that's really important is that we're a small company so you get a good, personal service," said Jonathan.
"The idea is that it feels like a family business – we'll sort it out if you have a problem. We take really good care of our customers – that's our focus and it's at the heart of everything we do."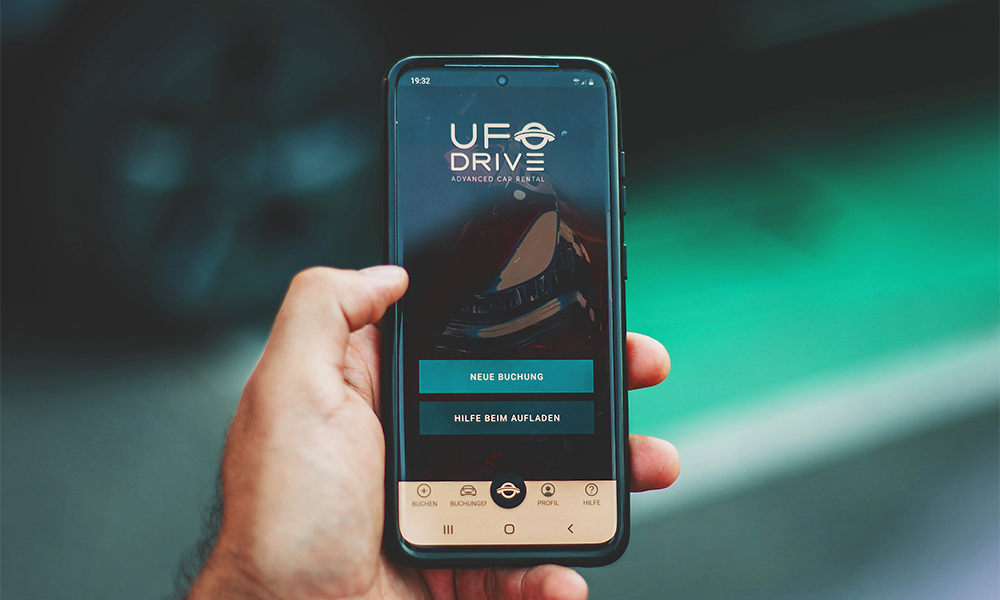 While holidays and longer trips are UFO's niche, there is another reason people hire its cars and, despite a forthcoming pop-up in Glasgow for COP26, that's not just to show off their eco-credentials. 
"We are all electric and one of the pleasantly surprising aspects of the business is the demand for that," said Jonathan.
"Hiring electric vehicles is already something people just Google for environmental reasons.
"But it's also a way to try them out before you commit to buying one yourself. With petrol prices at record highs everything points to hiring an EV where charging is included.
"At present it's a niche part of the market but that makes us really stand out and we're the only ones doing it really well because of the digital operation we have.
"There are other companies up and down the country but they're comparatively expensive.
"With us, you are driving a premium vehicle, we can deliver it to you, there's 24/7 flexibility and we're affordable. If you add all those things together, it makes sense.
"We think Canary Wharf is very promising for us and could be one of our best locations. Many of the people who work here or live locally have no parking and don't have a car because they don't need one for what they do every day.
"But when they need to go away for a couple of days they now have the option of renting an electric vehicle and everything that means as well as the sheer fun of it."
UFO Drive's fleet of Tesla Model 3s is located on Parking Level 3 in Canada Square car park in Canary Wharf.
Read e-editions of Wharf Life's print edition here
Subscribe to Wharf Life's weekly newsletter here