Estate agent's Canada Square branch allows teams to come together to serve clients face-to-face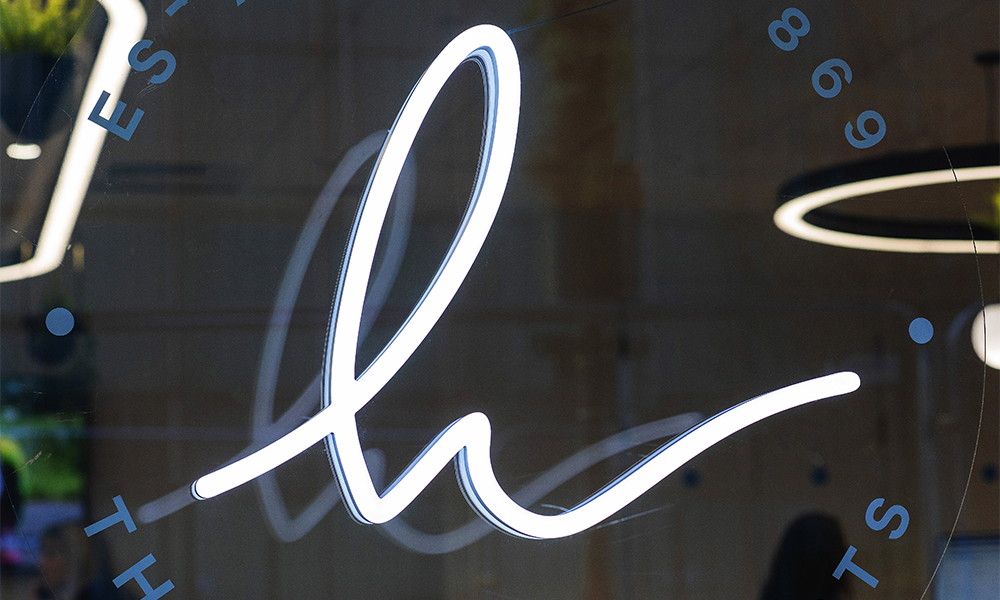 Subscribe to Wharf Life's weekly newsletter here
You often read about online agencies, but that's not what people like in this area," said Adam Wolfryd, who was appointed senior head of sales at Hamptons' Canary Wharf operation in May.
"People want to deal with you face-to-face when it comes to their biggest asset."
The company recently opened the doors to its new office at 20 Canada Square following relocation from its previous home at 30 South Colonnade via a brief temporary home at nearby WeWork.
"We were essentially working as an online proposition and while we were able to do that, it was challenging," said Adam.
"The feedback we were getting from clients was that they wanted to be able to walk in and talk to us not have to book an appointment or do the whole thing remotely.
"It proved that we're in a business that requires a traditional model to operate effectively. Opening the new office shows how much confidence Hamptons has in the Canary Wharf market."
The company, which has more than 90 branches across the UK, has made a statement with this opening, taking over an expansive space, formerly occupied by a bank.
Dressed in pale woods, potted greenery and crisp digital screens displaying properties in its windows, there are meeting rooms for consultations with clients and plenty of space to house a team covering every aspect of the property market.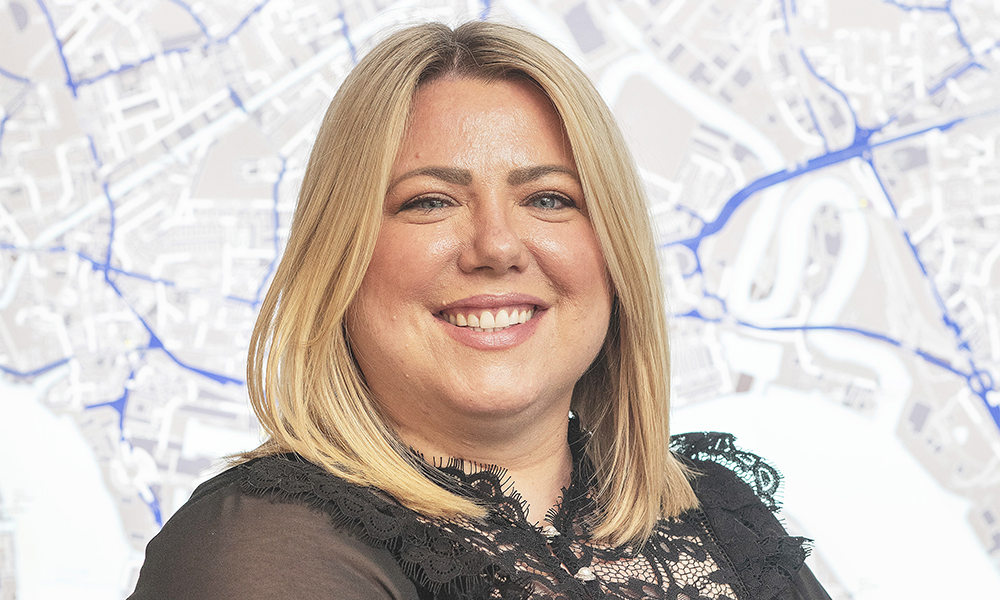 The Canary Wharf office's senior head of lettings Laura Stronghill said: "The previous space we had didn't really suit when we expanded the team – we felt we'd outgrown it and the building was set to be redeveloped in any case.
"Then this site came up and it was the right spot for us – it gives the business better exposure, we're closer to the Tube and it means we can bring more people in and do more business.
"We've expanded the sales and lettings teams. We also have our residential development team, who handle new homes, and our property management team, who look after clients with multiple properties, based here, alongside some of our corporate team.
"It means we can get everybody under one roof and provide a better level of service for our clients.
"That's especially important in Canary Wharf as there's a great deal of development going on locally and a lot of investors as well as professionals relocating to the area.
"With everyone here, people walking in can speak to members of our team with a wide range of expertise to help them with whatever they need."
Adam and Laura said that with flexible digital infrastructure in place and the office now open, Hamptons stands ready to handle properties across a broad swathe of the market.
"It's important that people know we will take care of everything from a studio apartment to a five-bedroom house," said Laura. "We have the ability to be creative with our marketing to get the right result.
"I've been with the business for more than 15 years and its core is solid. The backbone of the company is its people, its structure and its ability to retain good members of staff so we can use our experience to do a great job for our clients.
"We're all approachable, we want people to come and meet us and we like to do tiny, noticeable things to make our clients' lives a little bit better.
"Whether that's popping round to a property to turn the oven off, arranging to be there to make sure tenants get their keys out of hours or even helping them move in, it's those little extras you can count on.
"On the lettings side, there are no straightforward tenancies – that's where the team and I come in to assist landlords as much as we can. That's where our corporate reach really helps – we have a lot of tenants employed by blue chip companies.
"Right now, demand is through the roof – in some instances rental prices are already exceeding 2019 levels.
"Tenants are looking to secure longer deals because they don't know where the market's going.
"We're starting to see landlords getting a better return, which is great. We don't want tenants or landlords to feel they're getting the raw end of the stick.
"The happier the tenant, the better the property is kept and the longer they will stay. The past few years have been tough for small landlords so it's been fantastic to give them some good news.
"We will always look after their biggest asset for them and we get very good rental returns. It's about working the market to the best of our ability, that personal touch and having the marketing tools available to do the best job possible for our clients."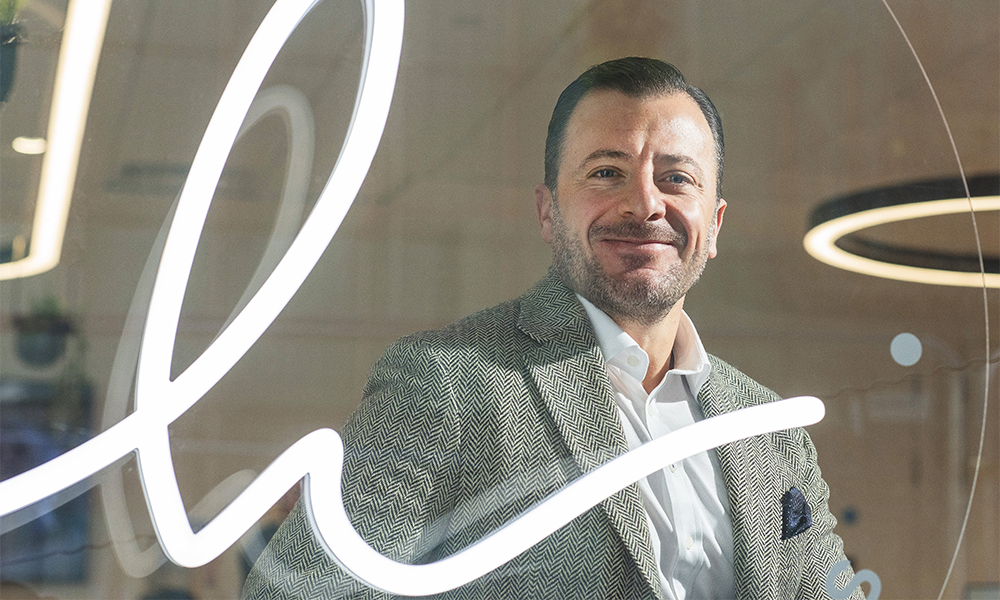 Adam is similarly optimistic about the sales market and said Hamptons was ideally placed to help vendors get what they want.
"Experience is one of the first things sellers look for from an agent," he said.
"In the current market, finding a buyer takes a lot of hard work and having an experienced person deal with the offer and negotiation process as well as ensuring the buyer is a viable prospect is essential.
"I've been working in estate agency in this area for more than 20 years and I have a team here with more than half a century of experience.
"In a fast-paced, high turnover industry, Hamptons is a recognised, respected brand and sellers will find an established team at the Canary Wharf office that can really give clients the benefit of that experience.
"We won't rush to force a seller to accept too low an offer if we think that in a couple of weeks we can achieve a higher price, for example.
"We won't put a sale together, unless we're confident that we've done the work we needed to do to ensure that the buyer is fit to proceed.
"As rental yields in this area have hit 5% again, buyer registrations are starting to rise as we're seeing tenants looking to purchase a property and buy-to-let investors coming back to the market.
"That suggests prices will only go in one direction and I'm quite bullish about 2022.
"Over the next 12 months, especially with Crossrail set to open and the Wharf becoming even easier to travel in and out of, people will see what a great place to live it is.
"This new office is a central hub for us – we cover properties of all kinds all the way out to Essex from here. It's always a good time to come and talk to us, if nothing else, just to understand the value of your property – we can advise on whether it's better to keep it and rent it out or to put it on the market. It's the benefit of offering that all-round service.
"Whatever your property requirements are, we cover everything.
"We're connected right across the UK and can also help with financial services, new homes, removals, cleaning and refurbishment as well as sales and lettings."
Read More: Canary Wharf opens 8 Harbord Square show home
Read e-editions of Wharf Life's print edition here
Subscribe to Wharf Life's weekly newsletter here