Owner Adaku Parker on the African wax print fabric business she created after leaving her legal career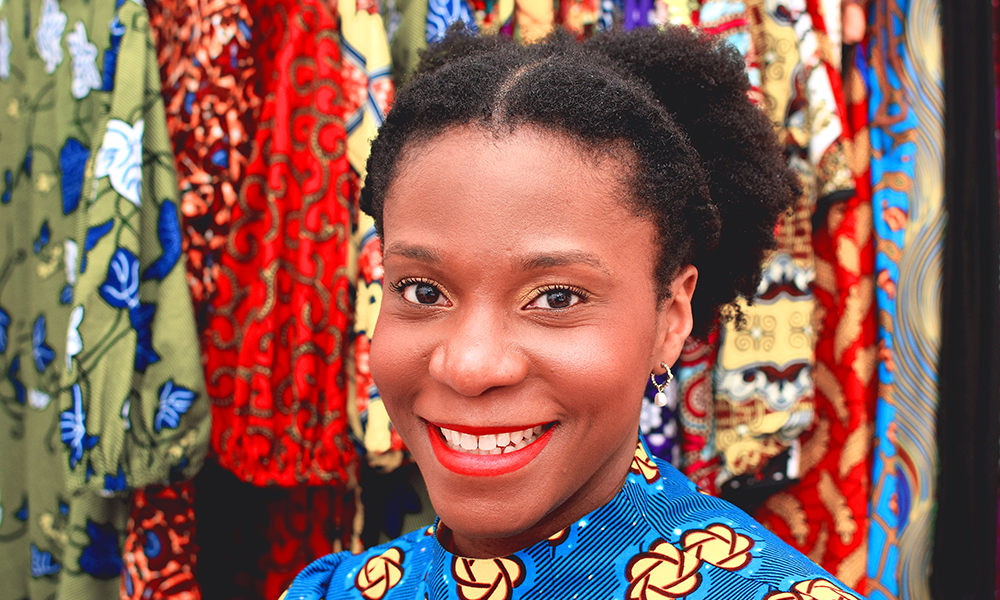 Subscribe to our Wharf Whispers newsletter here
Walk into Adaku Parker's studio at Craft Central on the Isle Of Dogs and it's impossible to miss the core element of business.
Everywhere there are metal shelves piled high with vibrant African wax print fabrics.
Every glance takes in a rainbow of bright, iridescent hues.
Then there's Adaku herself, eyes glowing and dressed in a blue and yellow Camille dress from her new ready-to-wear range, set to launch later this year.
Colour is Dovetailed London's business – an operation with many strands to it.
Adaku imports and sells the fabrics she uses, with pieces available from as little as £3.50, with scrap bags and charm packs also available to minimise waste.
For those inspired to sew for themselves, she produces patterns for crafters to recreate her creations and offers monthly subscription boxes so customers can build their collection of fabrics, thread and haberdashery.
A sequel to her first book Sewing With African Wax Print Fabric is due out in the autumn and she also runs weekend and Monday night workshops, where participants can learn to work with the brightly coloured materials and make some of her designs.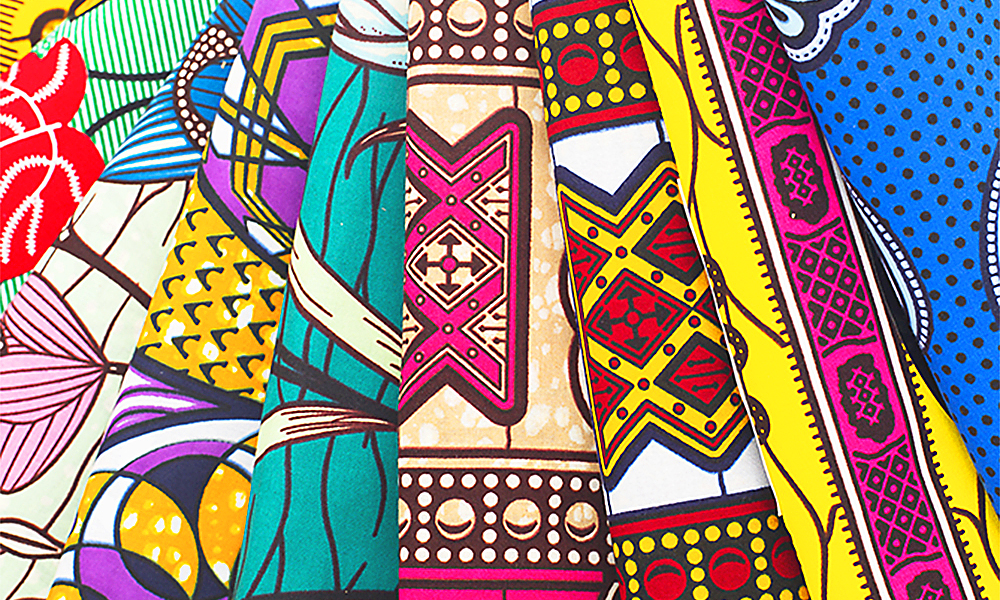 It's a business that has grown from a chance encounter with an episode of The Great British Sewing Bee in 2016.
"I'd wanted to be a barrister since I was 14 – I went to a school where we were encouraged to aim quite high," said Adaku.
"Being brought up in a Nigerian home, I was expected to be either a barrister, a doctor, an engineer or an accountant – to enter a profession which was safe, secure, where you were guaranteed an income and you could look after yourself and your family.
"So I started on that route. I went to university to read law, went to law school, entered pupillage and was taken on as a criminal barrister and practised for about 15 years.
"I did a lot of white-collar crime – fraud, confiscation, money-laundering – and I really enjoyed that, because the numbers can never really lie, I liked the certainty in that.
"I have no background in sewing or fashion, but when I went on maternity leave in 2016, I just knew that I wanted to try something new.
"I was channel hopping and there was The Great Pottery Throw Down, but that wasn't for me, so I kept on going and saw what was literally the final of the Sewing Bee.
"I liked that there were professionals on it – people who worked with their creativity and that was really attractive to me.
"I thought that if they could be interested in sewing, then maybe I might be too."
So Adaku began dipping her toe into the fashion and textile world, taking courses and experimenting.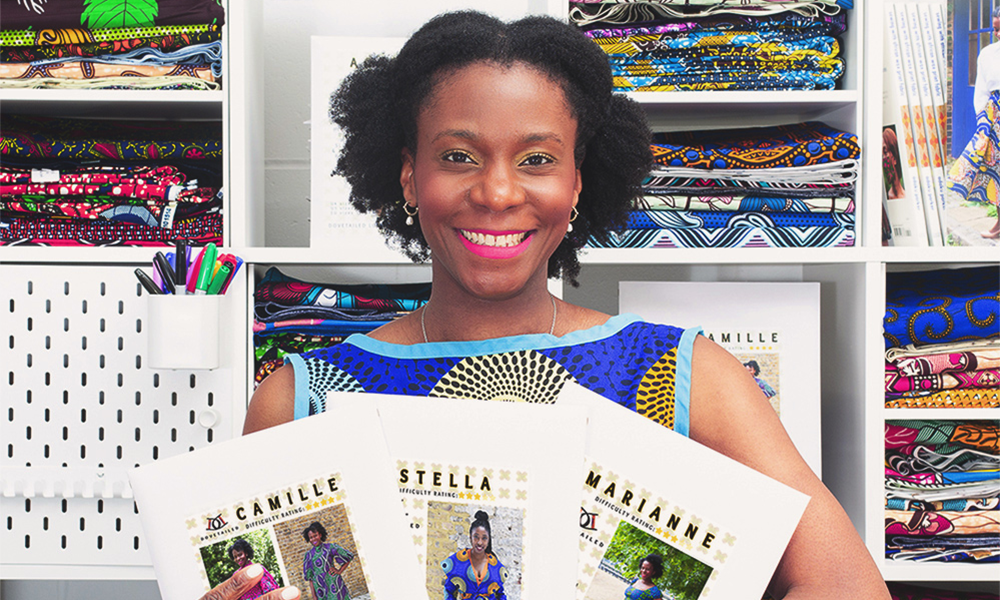 "I did about 20 different classes – tailoring, garment alteration and decorative techniques – and I would always take along African wax print fabric.
"I could see the tutors thinking: 'Oh no,' because pattern matching and things like that can be quite tricky.
"But I took to sewing really quickly and it didn't take me long to get quite good at making things I liked – bags and skirts, for example.
"It gave me a real boost. I feel passionately about the fact that a human being can do many different things even though we often narrow ourselves and go down certain paths.
"Many skills are transferable, and I'd always felt that deep down, but I'd never experienced it, even though I knew it to be true."
Dovetailed as a business emerged incrementally from those beginnings.
"I was making for myself, but then family and friends wanted things, too, and they were commissioning projects and items that they could buy from me," said Adaku.
"Then I had the idea to take some to a small market to see what would happen.
"It felt amazing and so affirming, that somebody would part with cash for something I'd made by hand.
"I hadn't grown up in that environment, I'd just bought things in shops never really thinking about who had made it.
"I'd never sewn on a button before I did that first workshop.
"Then in 2018 I was on maternity leave for the second time and was really thinking about doing something other than the law – that's when I committed to really running the business.
"Now sometimes I have to pinch myself – I do really big fabric shows around the country in London, Birmingham and Surrey.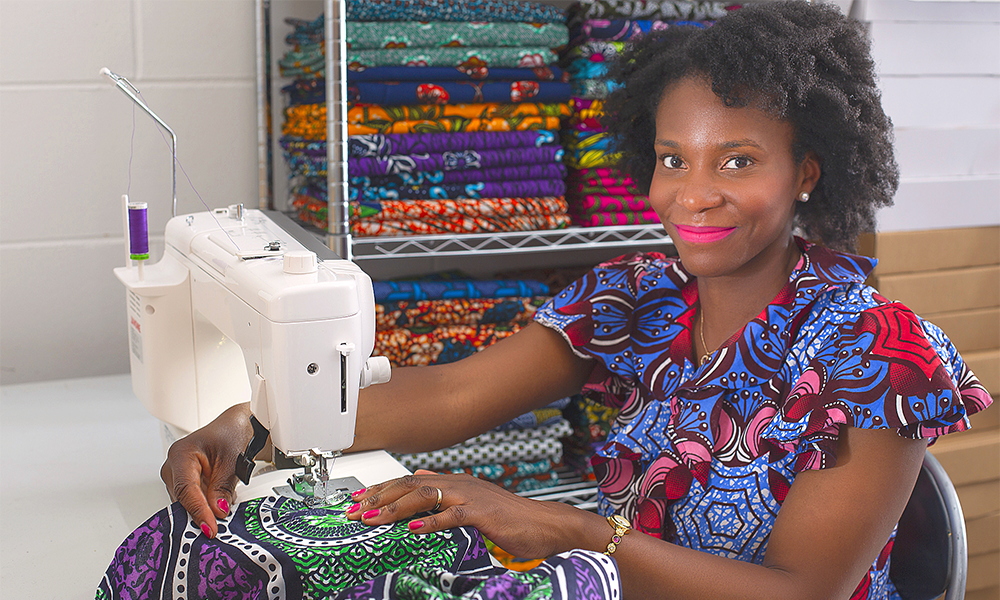 "I've been on shopping television and Dovetailed was featured on Kirstie's Handmade Christmas with Kirstie Allsopp.
"I sell online through my website and I've been featured in magazines – it's really been amazing.
"Appearing on shopping television and telling the story of African fabric was that seminal moment for me – Dovetailed was no longer a hobby.
"Navigating the journey to becoming a business that pays for my lifestyle and employees is exciting and I'm having a great time doing it.
"Dovetailed curates a range of African wax print fabrics that are produced using a very specific process – a mechanised form of batik.
"I buy them from Ghana, Nigeria and Holland with a focus on quality.
"You can get very inexpensive African fabrics but they will look and feel cheap, so I prefer to import and sell really good quality material.
"There's a density and a weight to it and it looks very different – people just love it.
"The designs make colour very wearable, it's about finding what suits you and matching the right fabric to the project.
"My designs just come to me. Although I haven't had a background in fashion, I've always been quite fashionable and I love colour and dressing up – I've never really stopped.
"Even when I was a barrister I loved passing on what I know.
"I really enjoy encouraging and inspiring people – writing the books is part of demystifying the craft of sewing."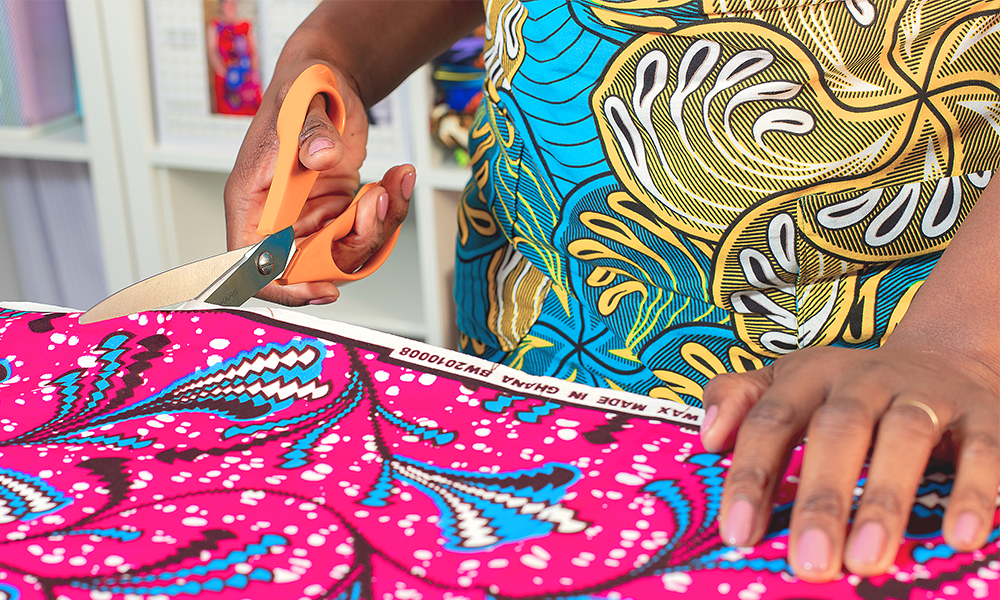 To that end, Dovetailed is set to launch a series of six-week workshops on Monday evenings, starting on April 10, running until May 15.
Participants can choose from a selection of projects including dresses, tops, trousers and pinafores. See prices online.
As for the future, Adaku has big ambitions for her brand.
"My ultimate dream would be to have my ready-to-wear garments on sale in Selfridge's," she said.
Read more: How The Qube is offering creators studio space in Canary Wharf
Read Wharf Life's e-edition here
Subscribe to our Wharf Whispers newsletter here
- Jon Massey is co-founder and editorial director of Wharf Life and writes about a wide range of subjects in Canary Wharf, Docklands and east London - contact via jon.massey@wharf-life.com