Holy Cow Group chairman Kul Acharya talks washing dishes, cooking and expanding his restaurant chain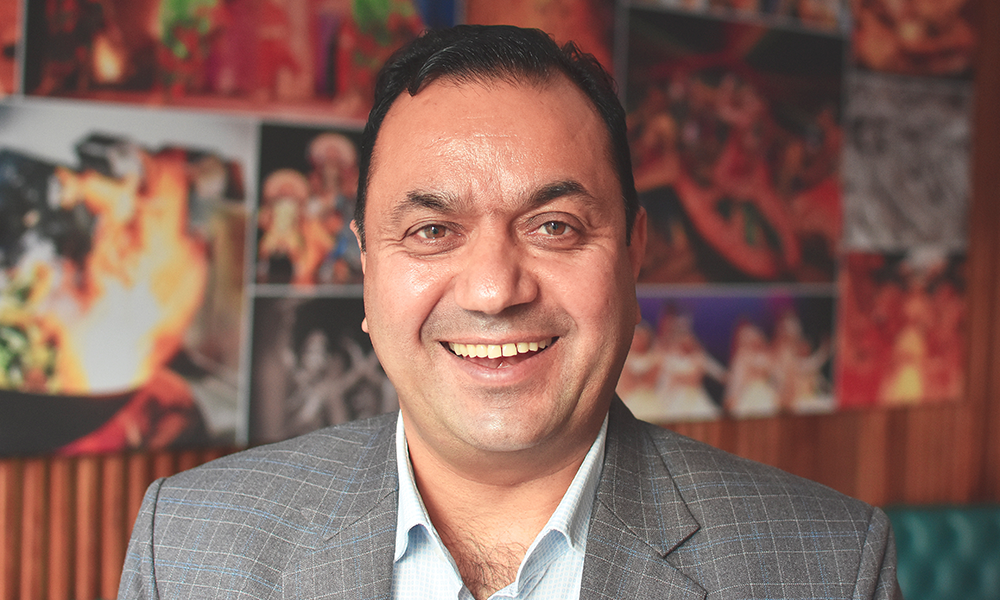 Subscribe to Wharf Life's weekly newsletter here
"We hold the food to our lips for two minutes to see how much our mouths water," said Kul Acharya.
"That's how we find out how tasty the dishes are.
"We cook everything fresh – meat, vegetables every day – and you have to taste it to know whether you've made something delicious."
Kul should know. Born and raised in the small village of Dhairing in Nepal, he worked first as a primary school teacher before travelling to the UK on a tourist visa.
"I wanted to be a chef," he said. "I came as a visitor and then started to work washing dishes at the Bombay Bicycle Club.
"Then I started cooking, learnt very quickly and eventually became head chef helping with the opening of new branches."
Lauded by Fay Maschler in the Evening Standard, he decided to set up his own business in 2005, launching his first takeaway in Battersea.
"I wanted it to be something different, something new – I wanted it to have a good name," said Kul.
"I was at a party and I told a friend I wanted to open a restaurant and that I was looking for a name and they said: 'Holy Cow'.
"So we opened and I worked for a year to establish the company without a single day off.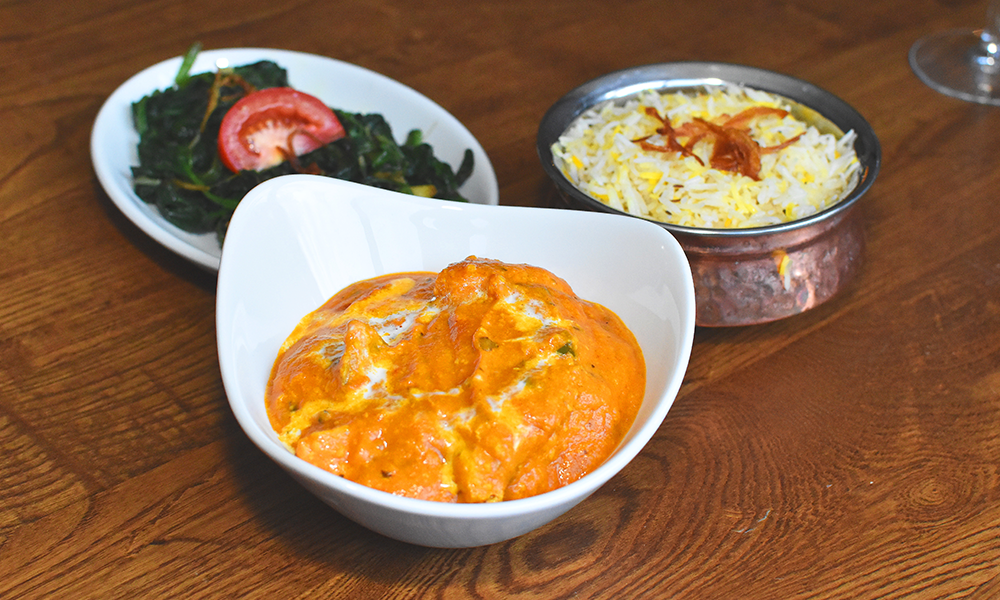 "I'd be in the kitchen cooking and customers would come in and say they had never had this kind of food and that made me really proud."
Holy Cow has now grown to nine locations, opening its first dine-in restaurant in Putney in December 2019.
It recently opened its second, taking over a corner space at Narrow Street's Mosaic development in Limehouse – less than 15 minutes' walk from the Canary Wharf estate.
Here he hopes to tap into both the east London dining and takeaway markets as the business grows.
"I have been engaged in different things in recent years," said Kul, who is the current president of the Non-Resident Nepali Association's International Coordination Council.
"But my focus is now on the business. I would like to have 20 locations in the Greater London area by 2025.
"We opened one in Portugal last year but had to close due to the pandemic, so I would also like to grow elsewhere in Europe."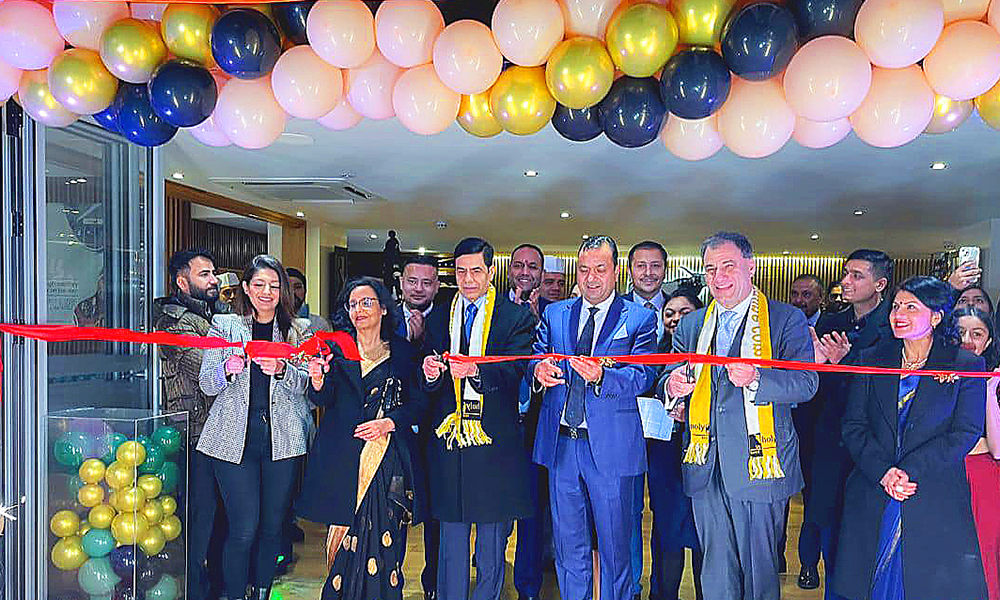 For now though, it's the food in London that's very much on Kul's mind.
A dish of Murg Masala arrives along with some spinach and rice during our interview and he's much more concerned that I eat it while it's hot rather than faff with photography.
It's a measure of the warmth diners can expect at the new venue.
"What we serve is a fusion of Nepali, Indian and European food," said Kul.
"The first question I always ask myself is: 'Am I comfortable eating what I cook?'. If the answer is yes, then we can sell it. If not, then we don't sell it.
"I'm always checking to see if there's the right amount of chilli or salt in our dishes. The way our food looks is also very important.
"We work with a lot of vegetables and they have to be appetising and fresh.
"It's very important to understand our customers when deciding which dishes to serve.
"Nepali food is generally less heavy – our tomato sauces, for example are lighter, not oily at all and the dahl we serve is more delicate.
"People like what we do – it's great to get so many good reviews. Hopefully we can continue that success in Canary Wharf.
"For me, coming to this country was a golden opportunity.
"My ambition was to be a chef but before I came here I wasn't even thinking about the possibility of having even one restaurant.
"Really I just wanted to be head chef. I certainly never thought that one day I would have more than 200 people working for me."
Holy Cow is open daily from noon for dining and takeaway orders.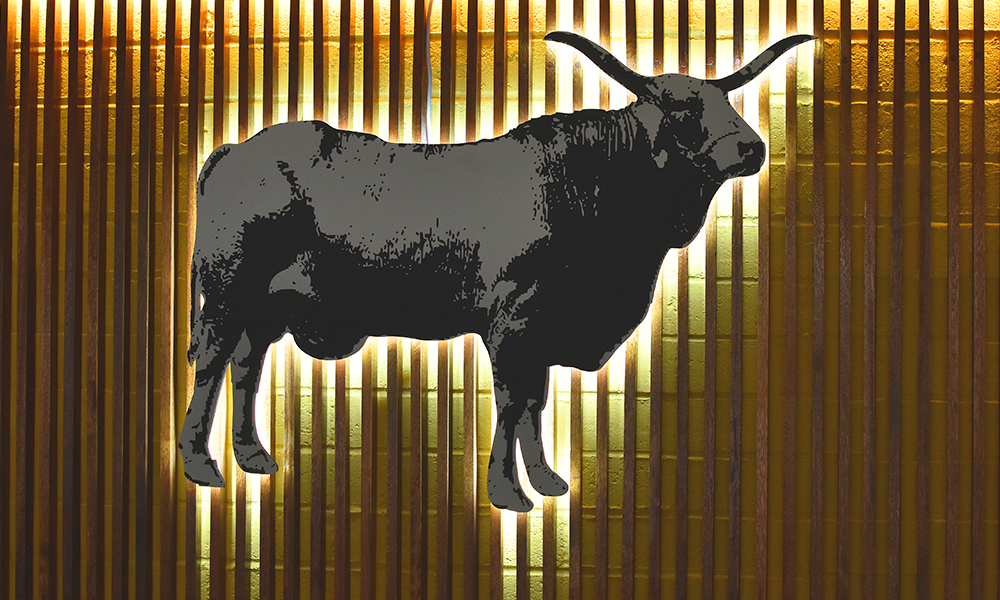 Read more: How Atis aims to nourish and satisfy Wharfers
Read Wharf Life's e-edition here
Subscribe to Wharf Life's weekly newsletter here
- Jon Massey is co-founder and editorial director of Wharf Life and writes about a wide range of subjects in Canary Wharf, Docklands and east London - contact via jon.massey@wharf-life.com