Second site offers fusion of Japanese and Peruvian cooking plus options for a bottomless brunch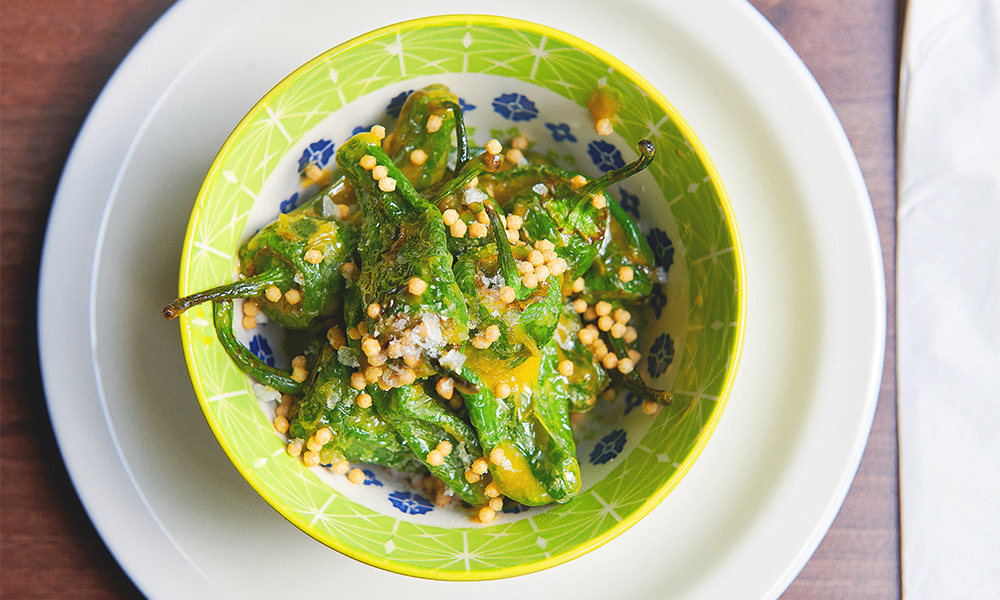 Subscribe to our free Wharf Whispers newsletter here
BY LAURA ENFIELD
You would not expect a Moldovan teenager to know much about Japanese food. But that is where Denis Gobjila's story starts.
Well, like all of us, it actually started with him as a baby, but we'll skip to the food part.
Today the 34-year-old is co-owner of Stratford's Bamboo Mat, a rare London restaurant serving Nikkei food.
The cuisine brings together the clean simplicity of Japanese cuisine with the fiery exuberance of Peruvian food and has developed organically since the late 1800s, when a wave of east Asian immigrants arrived in South America.
"The first time I tried Nikkei it was sour and then boom, flavours in your mouth," said Denis.
"It was so fresh and I thought: 'This is the next level of food'."
Bamboo Mat's menu includes Padron peppers drizzled with mango miso, grilled octopus paired with lentil mash, crispy chicken thighs coated in anticucho sauce, yellowtail kingfish dotted with yuzu truffle soy and a smorgasboard of sushi, sashimi and nigiri.
Much like these dishes, the venue was created using a fusion of skill, patience and passion.
But it is literally hundreds of miles from where Denis started.
He grew up in Moldova helping his grandparents tend their small farm and baking with his mum.
"I followed my cousin to culinary school and my starting passion was cakes, but now I can do very little and don't really like pastry flour," he said.
Enter Japanese cuisine. After training, he got his first job in 2007 at Sushi Studiya in Chisinau, the capital of Moldova, and over a period of three years, worked his way up to head chef.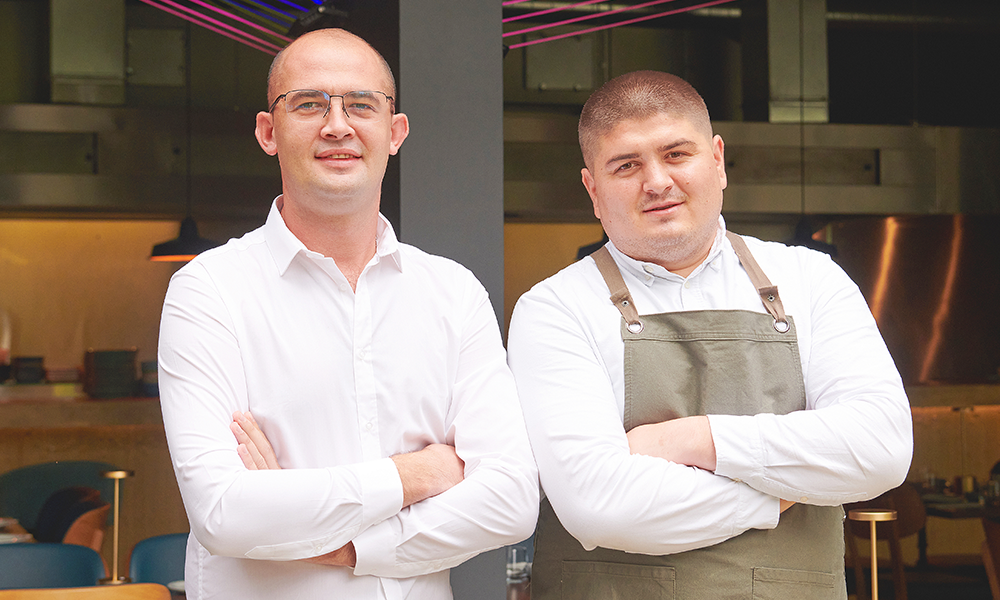 On arriving in London he then landed a job as sous chef at Vietnamese restaurant Namo near Victoria Park.
But it was a random interview at a new restaurant opening in Hackney that set his tastebuds ablaze.
"They said Jordan Sclare had created some of the dishes and they were so good I went straight home, googled him and found he was executive chef at Chotto Matte," said Denis.
"I went there the next day knocking on the door and asking for a job.
"The sushi head chef, Keita Sato, said they didn't really need anyone but made me an offer for, I think, less than £16,000. I said: 'No problem'."
Denis instantly became immersed in the world of Nikkei, learning new skills in cutting fish, cooking rice, preparing vegetables and decoration – all the while refining his techniques in sashimi, sushi and maki.
"They gave me opportunities and I was ordering ingredients all the time and creating dishes," he said.
It was also here he met his now business partner Victor Rosca who previously worked at Sushisamba, Roka, and Lucky Cat by Gordon Ramsay.
Denis began creating his own menu in his head, but it would be another five years before he actually got to serve the dishes.
"I got married and, in hospitality, it's hard to maintain family life, so I left the kitchen for five years and worked in my wife's accounting company," he said.
"But the dream was always in my mind because, for me, an office job is boring. I kept looking for something and finally it happened."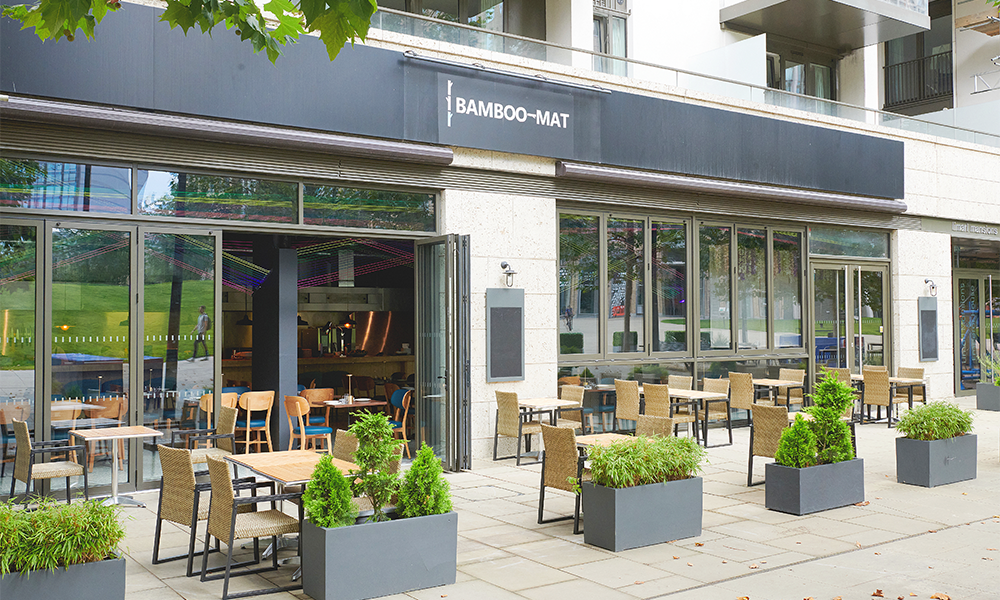 Fate stepped in when a friend's seafood restaurant in Leyton collapsed after Covid.
"They were very upset and had some outstanding balance to pay to the landlords, so they were going to take that place from them but I quickly stepped in and took it over," he said.
"I had been looking for something smaller, like a takeaway concept but, when that opportunity came up, we quickly changed our plans and designed the menu.
"I'd had it in my mind for the past five years, so it didn't take long."
The venue opened in May 2022 but what they did struggle with was ingredients.
"The fish was the hardest to get because we were looking at central London suppliers and they had never come East before," said Denis.
"I used to drive to Heathrow Airport to get the fish every three days until finally we got more sales and convinced them to come out this way."
In fact, the duo had an explosion of popularity overnight, thanks to a few carefully written paragraphs in the summer of 2022.
"Grace Dent's review in the Guardian changed our lives because after that, it was crazy, crazy," said Denis.
"In a nine table restaurant, we went from doing a few a night to minimum of 60 covers a day. It was a bit of a shock but very good.
"We believed in the restaurant and knew it would be quite successful, but we definitely didn't expect it that quick.
"Maybe we deserved it, or maybe we were lucky – I don't know."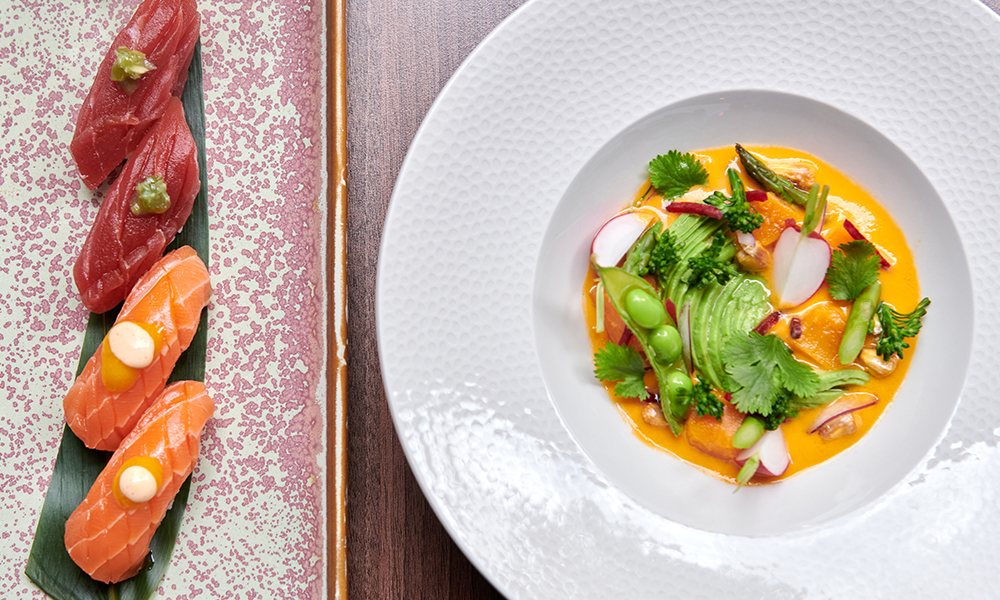 Keen to capitalize, by August they had found the Stratford venue and this time they got to design it from scratch.
It is a much bigger space, with room for 68 people inside as well as a 10-seater private dining area and 25 seats outside.
"It is the same concept as Leyton, but because it's bigger, it has more opportunities in the kitchen so we can create more," said Denis.
"It's a good location, green and peaceful and as we are quite young as businesspeople, our budget was not too big because we don't have any investors.
"We basically made everything here by ourselves or with friends and created it organically with our own hands."
From the outside, it looks, dare I say it, pleasantly dull.
But inside it is joyous with a neon rope interior created by Peruvian designer Sabastian Salas.
The vivaciously colourful food includes a newly launched bottomless brunch at weekends.
This features signature sushi, seabass ceviche with aji amarillo tiger's milk, sweet potato, red onion, chancha corn and artichoke tostada with salsa criolla and salsa verde and a brunch special- fluffy pork or nasu (Japanese aubergine) bao buns.
The restaurant opened in December last year with what was supposed to be a soft launch.
"It wasn't at all soft," said Denis. "I think we did 250 covers for the first four days. It was really, really hard.
"When you create something, it's scary because you invest everything and don't know how people will react – you only know its nice for your own taste.
"When people appreciate the food you feel really positive because people like what you're doing.
"So it's enjoyable to get that busy and get crazy shifts, especially because this cuisine is not well know in the industry here.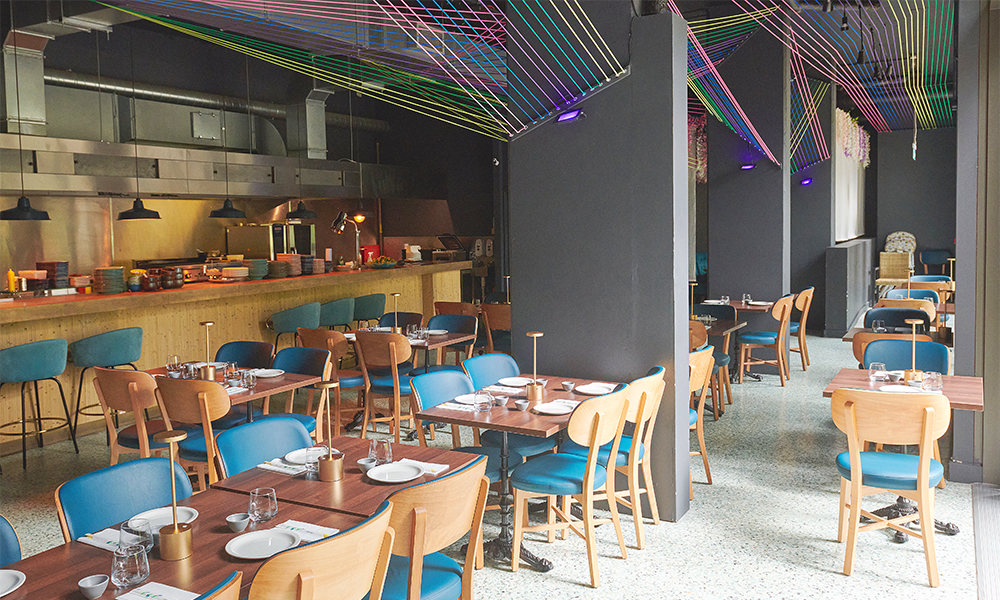 "There aren't many Nikkei restaurants in London. I think that's because it's quite tricky.
"It's a bit sour, a bit spicy and different flavours but our menu works because it is a good balance."
There is, however, one dish which is secretly very traditional for Denis. It pays homage to the person who gave him his love of the freshest ingredients.
"We have one salad on the menu inspired by my grandmother," he said.
"Moldovan cuisine is very different because it is a poor country, so we cooked what we grew in the garden.
"My grandparents had a small farm and, in the summertime, she used to cook Romano peppers on charcoal and it was just amazing – so smoky.
"At Bamboo Mat, we have a fresh salad with cabbage, carrot and beetroot served with a smoked sauce."
Family is in fact still the driving force for Denis. Many young chefs seem swallowed up by their success and struggle to have a personal life outside work. But the Romford resident is home most days by 5pm.
"I have two kids, a son aged three and a seven-month old daughter and that's the priority," he said.
"If you manage everything properly, and it is under control, you can have the free time. Also, my wife is a very, very good woman, very supportive.
"Sometimes she's mad at me, but I'm trying to make life better for my family, not just for myself."
I'd call that perfectly balanced fusion.
Find our more about Bamboo Mat here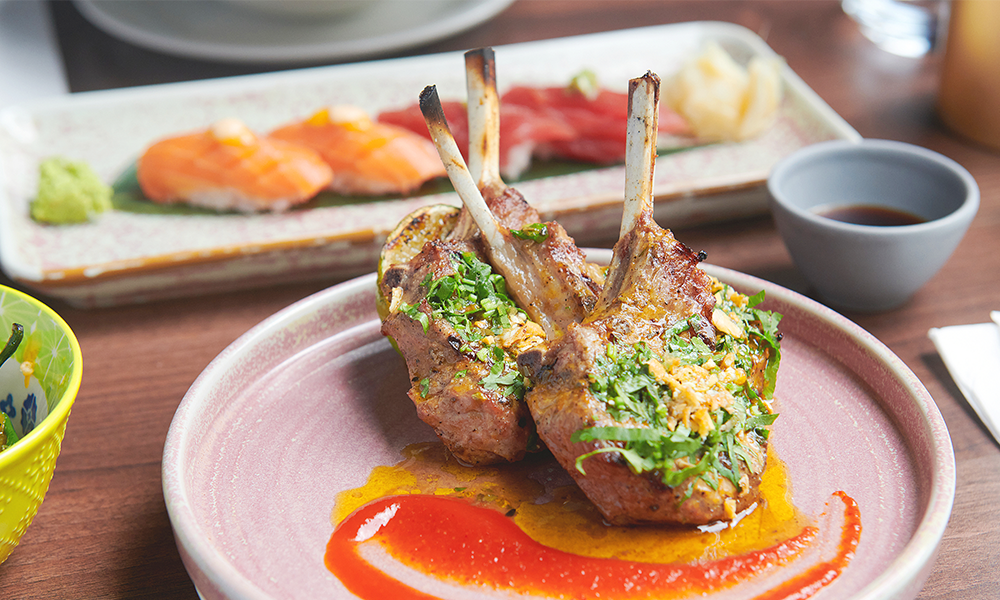 Read more: Sign up for the Santa Stair Climb at One Canada Square
Read Wharf Life's e-edition here
Subscribe to our free Wharf Whispers newsletter here
- Jon Massey is co-founder and editorial director of Wharf Life and writes about a wide range of subjects in Canary Wharf, Docklands and east London - contact via jon.massey@wharf-life.com