Fast-growing material offers natural cushioning, offered by the business via kits and workshops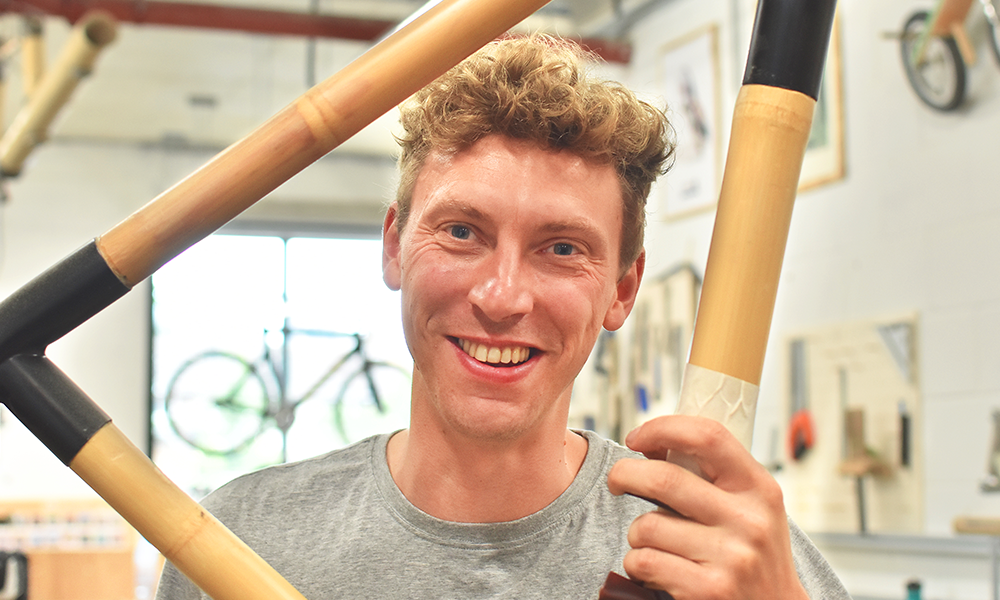 Subscribe to Wharf Life's weekly newsletter here
James Marr was working in rural Wales as an engineer when he encountered the problem that would lead to the creation of the business he's now run for 10 years in east London.
"I was doing a lot of commuting and I was really uncomfortable on my bike," he said.
"I decided I needed a frame that would absorb more of the vibrations from the road and be a bit more pleasant to ride.
"I've always been someone who just gets on and does stuff and a bicycle gives you that ability.
"I've always cycled – it gives you a lot of freedom, and I really enjoy that.
"I've always tried to fix things and build things myself, so I thought I'd make my own bicycle."
Having lived in the USA and seen people riding bikes with bamboo frames he began researching the material and found it to his liking.
"That's where I got the original idea," he said. "Bamboo bikes are about 120 years old now – they've been around for a while.
"Technology has obviously progressed in terms of how you build bikes over time and that's made making your own much more accessible.
"You're able to create something really decent now, so I thought I'd build one.
"I told my best mate Ian McMillan about it, and he joined in.
"We used to meet up at the weekends – we'd have some beers and build our bikes.
"That was really the inception of the Bamboo Bicycle Club.
"We really enjoyed building them and riding them – it was enjoyable and sociable and our mates asked if they could come and build with us as well."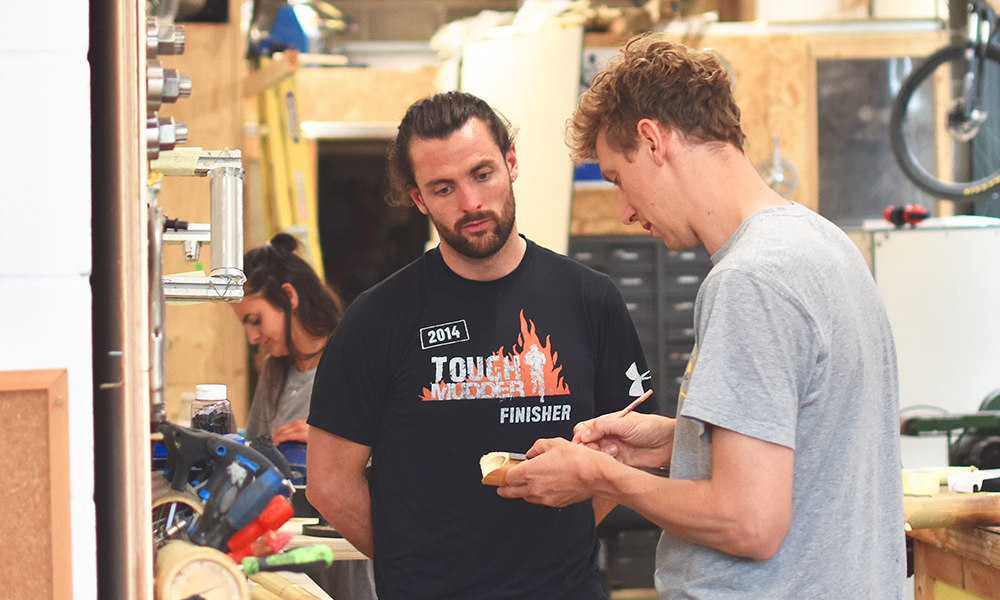 Initially the idea was to open up the club as a social project with James and his friend keeping their jobs in engineering while continuing to build and teach others at the weekends.
But the idea snowballed and James quit his job to run the business full-time.
He relocated operations to Caxton Works in Canning Town in 2020 after years in Hackney Wick, mostly because rents in the area were becoming prohibitive for a firm like his that needs a significant amount of space.
It's necessary because the spirit of the original club still forms the spine of the business.
"We don't sell finished bikes – only kits and building sessions in our workshops," said James.
"Over the years it has been a temptation to sell finished bikes, but it was that early feeling I got when I rode the bike I'd built which is really key.
"I remember that when I rode it, me and my mate were giggling, because we just couldn't believe that we'd built these bikes and were riding them for the first time.
"They were functional, they worked, and they definitely planted the seed of what could be achieved. That initial spark from riding them was unique.
"The first one I built was pretty shit, but it made me realise what I'd done wrong.
"When I'm teaching others, the first thing I say is: 'Make mistakes, but just embrace that and learn from them – it's a process'.
"This is something that's not allowed in our society that much – you don't go to work to make mistakes – but trying to give things a go and learning from doing them is what I believe in and that's what we do here."
That's, of course, because the other thing the club does is build a lot of bikes and sell a lot of kits so people can make them at home.
"Our home-build kits are our biggest growth area," said James. "We now do a lugged frame with pre-moulded components – it's the Ikea of bike building.
"You get the bits in a box, slot all the bamboo into them and you've got yourself a bike.
"It moves away from the possibility of compromise, but it gives people the ability to use their hands and learn some techniques.
"It takes a few hours instead of the 70 you'd expect using a cottage industry method."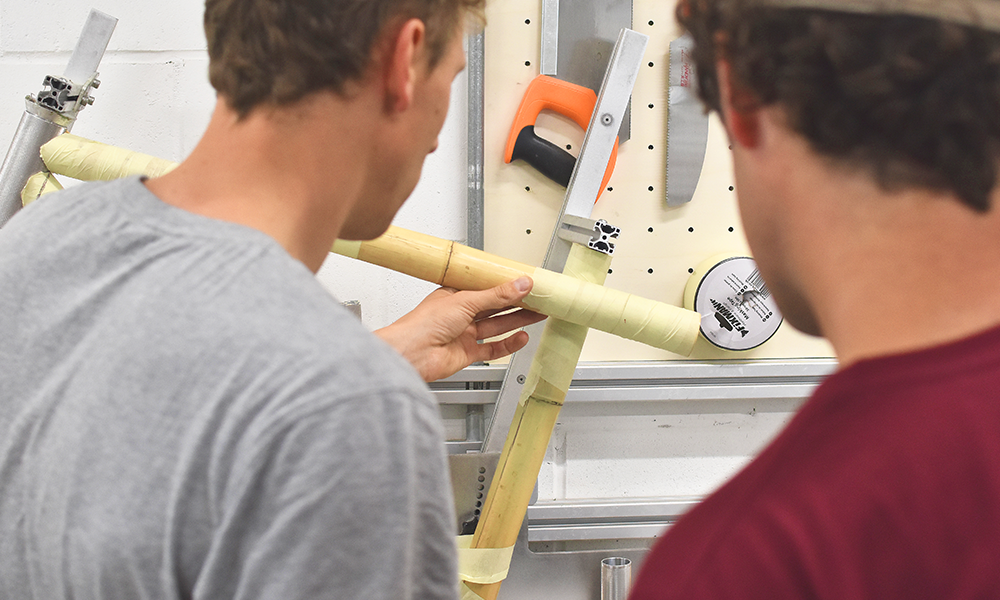 There's a sense, however, that James prefers custom builds – clients who want to get their hands a little dirtier by using flax and resin to join the lengths of bamboo into frames that will suit their needs and desires.
"When you have that combination of materials, the frame becomes a bio-composite and it's a lot more interesting," he said.
"The initial concept was to build a certain bike a certain way, but some of the bikes we've built are completely bizarre.
"Loads of people build crazy bikes with us in the workshop and we also do custom kits that we ship all over the world.
"People build mountain bikes out of bamboo and that just shows how robust and versatile a material it can be.
"We've done loads of BMX and stunt bikes as well.
"Everyone is following the same general blueprint here but each bike is different and unique. It's down to the individual who is building it."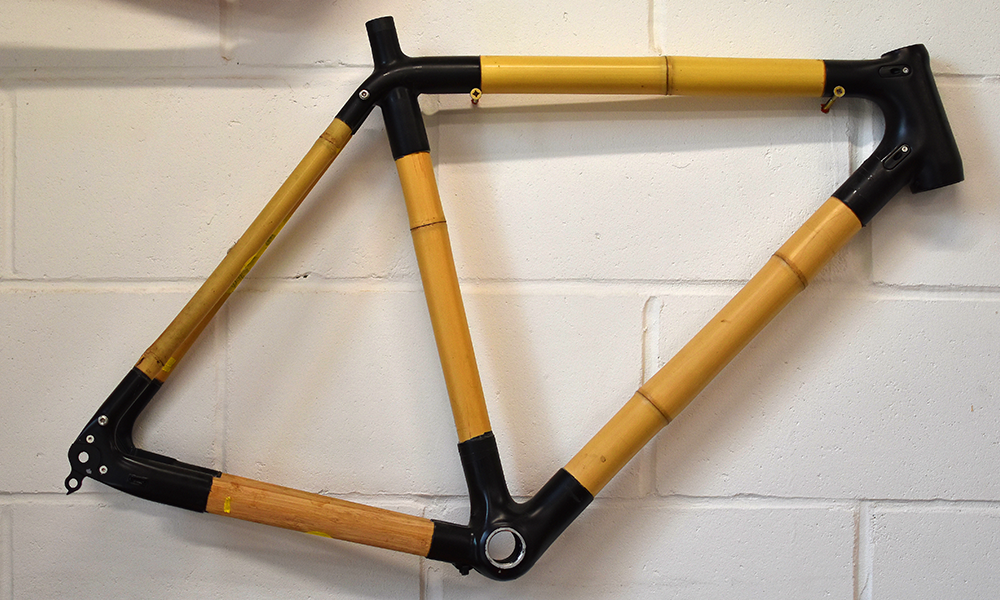 Visitors to the Canning Town workshop can see all sorts of machines created from bamboo including tricycles, electric variants and rides with oversize chunky backbones.
The business also sells a wide range of add-ons from gear and brake packs to the simple addition of water bottle holders.
"If you're into bikes, you know there are hundreds of different types and variations," said James.
"Basically a bamboo bike is just a bicycle, no different from any other, that you use or may have used regularly.
"The only difference is that you can customise it, create something you want and it's a lot more accessible.
"If you want to build a custom bike from other materials, you're talking tens of thousands of pounds, so bamboo bikes are quite affordable to build.
"From a ride perspective it's also a lot more comfortable because the material naturally absorbs impact.
"We've done a lot of work with universities researching bamboo because there's huge under-investment and naivety about it in the western world."
Frame build kits start at £410, while one-day frame building workshops, which run once a month and must be pre-booked, start at £695.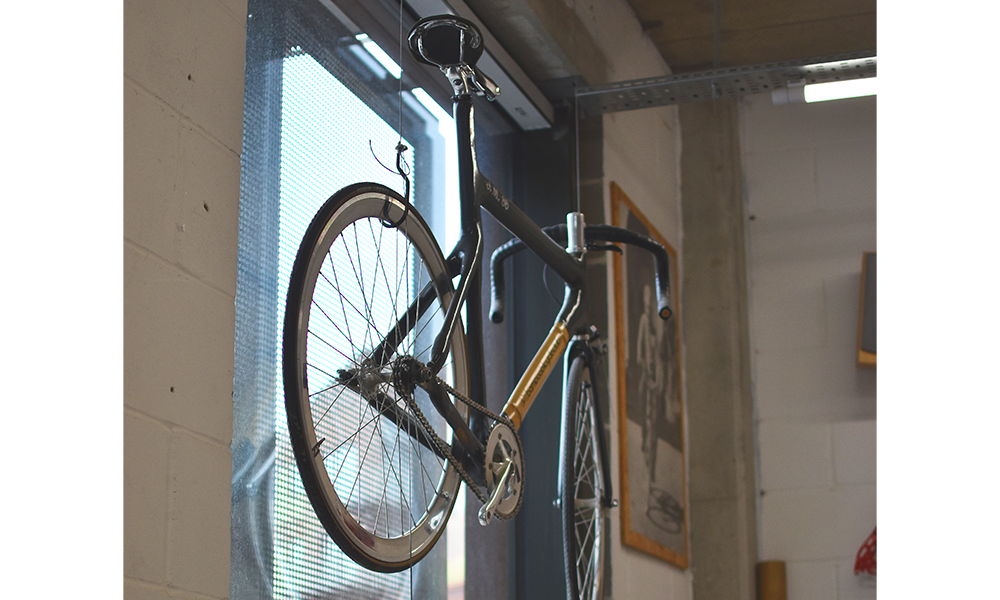 Read more: How Just Vibez is set to take over Greenwich Peninsula
Read Wharf Life's e-edition here
Subscribe to Wharf Life's weekly newsletter here
- Jon Massey is co-founder and editorial director of Wharf Life and writes about a wide range of subjects in Canary Wharf, Docklands and east London - contact via jon.massey@wharf-life.com