Space at Caxton Works is neighbour and sister company to Keyboards And Dreams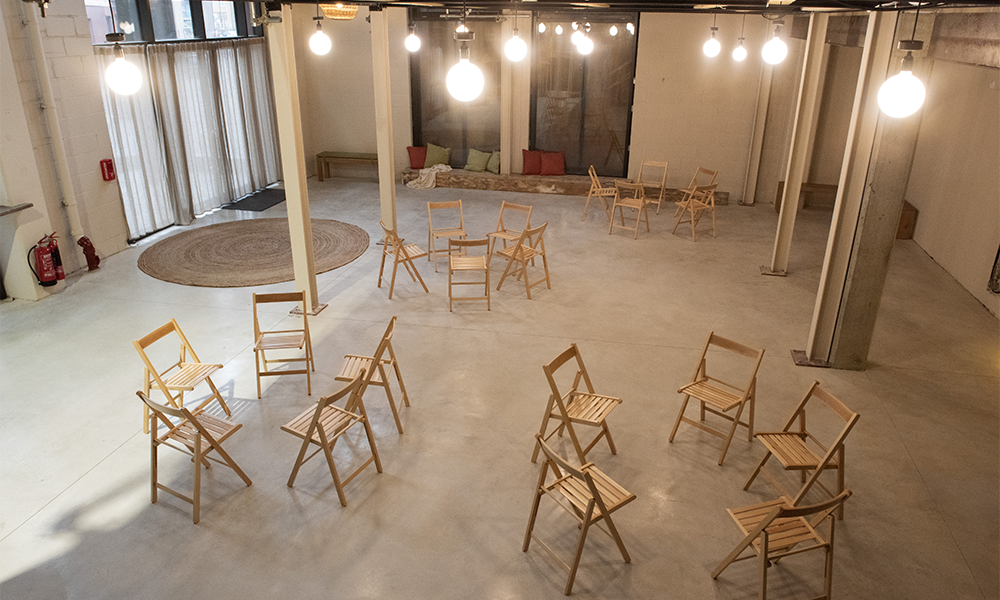 Subscribe to Wharf Life's weekly newsletter here
BY LAURA ENFIELD
A new space that embraces the increasingly blurry lines between home, work and wellbeing is about to emerge in Canning Town.
Wonderful Things will offer traditional Yoga and meditation classes alongside sessions such as sound healing, moon ceremonies and ecstatic dance.
Inspired by the autonomy of co-working spaces, it promises to shun rigid schedules and memberships and instead mould itself around the needs of teachers and students to create a sanctuary from stress.
Set to open in March at Caxton Works, general manager Sean Reilly said it was a "beautiful but no-frills" space run with a laid back philosophy.
The 27-year-old, who is a trained hypnotherapist, has spent weeks talking to therapists and Yoga teachers about what they need.
"People are looking for a space that's super simple where they can just walk in, no faff, start their class and they know where everything is," she said.
"They want to know they are in a space that is safe, that they can relax and nothing is going to go wrong so they have peace of mind and don't need to worry about a thing.
"Creating that is our sole focus now, so we can slip into people's lives as if we have always been there and they can just click and book and it's done."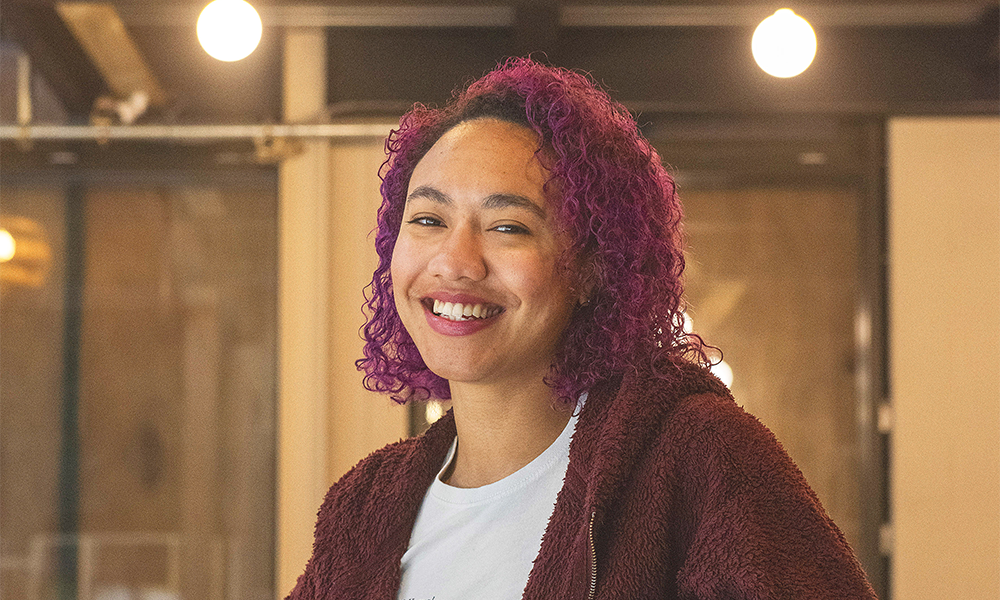 She turned to the wellness industry after becoming disillusioned with her hospitality job during lockdown.
"During the pandemic, there was a drastic change and it came to a point where I was doing 12-hour shifts by myself, back-to-back, which wasn't good for my brain," she said.
"The Deliveroo drivers and I were best friends. I loved hospitality because I love talking to people and it lost the magic for me a little bit."
Despite no office experience, she landed a role at Keyboards And Dreams, a co-working company set up by Jonathan Fren with sites in Clerkenwell and Caxton Works. 
They quickly discovered a shared passion for wellbeing and have been working together to create Wonderful Things in the unit next door.
The 150sq m space offers 24 Yoga mats as well as straps, blocks, blankets and pillows.
There is also a changing area, kitchen and a dedicated street entrance, which will be accessible via a mobile app.
It is a new direction for entrepreneur Jonathan but a natural one.
The 32-year-old started out in tech as a teen, but a decade later shut down successful web company Rebel Minds after it grew into something he hated.
He went travelling and began renting out the central London office space he had acquired and Keyboard And Dreams was born.
He launched his second space in Canning Town in November 2020, after he fell in love with the area and then jumped at the chance to start another business at the development.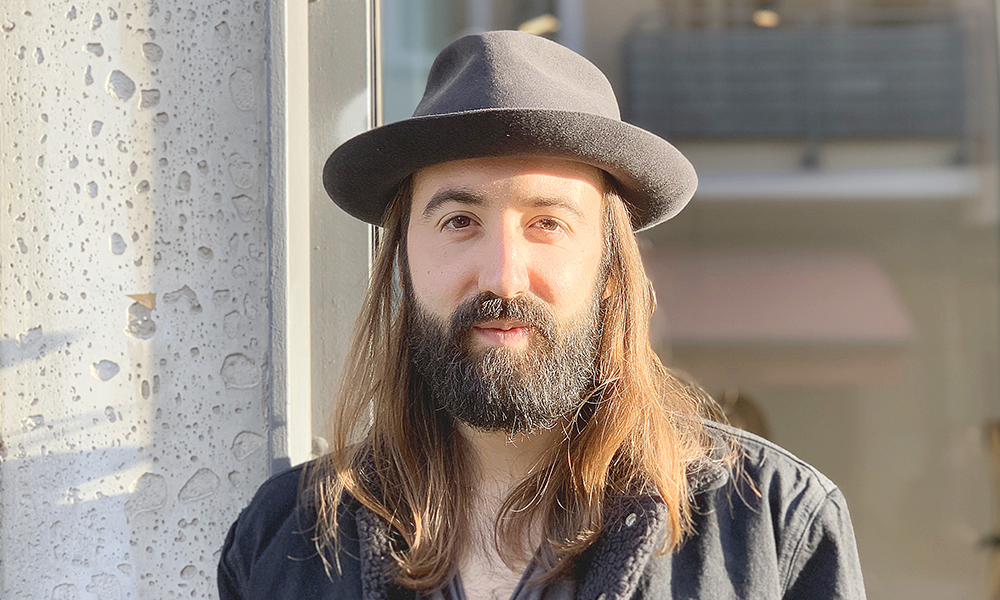 "I took this new space on a year ago without even having an idea of what to do with it because I just really believe in that area," he said.
"I've always wanted to do something in wellness but hadn't crystallised the idea.
"For the past year I've been living in the countryside and my girlfriend is a Yoga teacher, so I've been doing a lot of that and meditation and it just clicked at some point that I wanted to create a space in London where people can go and just be with themselves. 
"Now, more than ever I think it's really important that spaces have more than just offices. A lot of spaces in London are made by people with lots of money and that's all it's about, especially with a lot of gyms.
"We want Wonderful Things to be warm and inviting, but it will really be about creating a space where people can discover themselves.
"When I go to London one thing I miss is being in a silent room where I don't feel I'm being watched or have to talk. I want Wonderful Things to be that safe space."
Jonathan never returned from his travels. He now lives in Portugal, managing both businesses remotely with Lewisham resident Sean on-site.
In addition to being a hypnotherapist, she is studying psychotherapy and hopes to see clients at Wonderful Things in the future.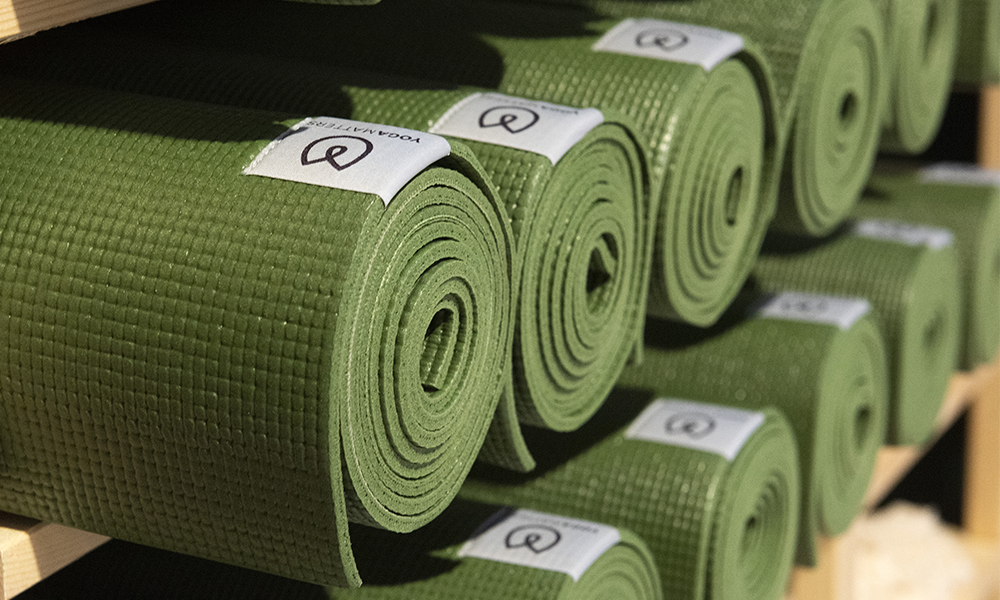 She said: "When I first met Jon I told him my idea of the perfect space and he told me about this project and asked if I wanted to be involved. I knew it was where I was meant to be. It worked out perfectly.
"There are so many brilliant therapists looking for affordable spaces to use. Renting a space can be extortionate, so you have to do a joint contract where one person uses it one day and another person another.
"It's always complicated. You want the focus to be on your clients' wellbeing, but you spend half the time worrying about whether you can afford the rent.
"We said it would be great to have an all-round well-being hub and make it the kind of space we would want to go to.
"Hopefully, if it goes well over the next year, we will open the mezzanine space with meditation spaces and break out spaces where people can be alone with their thoughts or have therapy sessions."
Classes will "start with a trickle and turn into a flood" with a schedule being developed over time, but room will also be left for ad hoc events. Teachers will pay a set price to use the space and then be responsible for promoting their classes and deciding ticket prices.
"There's nothing in the area that really has the same vibe," said Sean. "We are very relaxed and if you need anything you can just talk to us.
"It's open to anyone who wants to be there because the space is so adaptable. It isn't going to be the right fit for everyone.
"If you are looking for a big, mainstream space, this isn't that. 
"Our space is beautiful but has no frills and is all about welcoming people. If that works for your idea in your mind then please come down."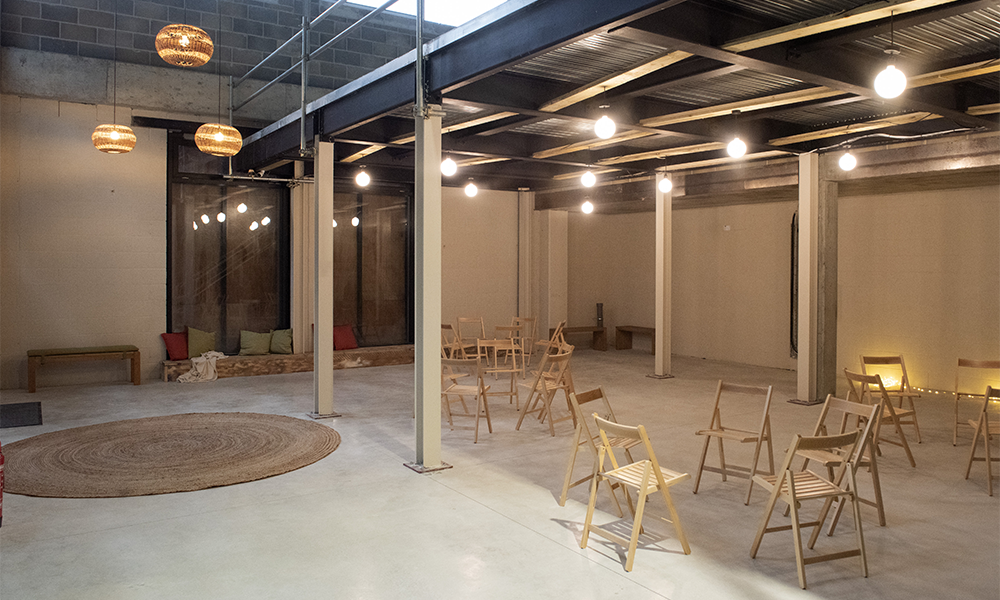 Read More: Wallace Chan brings his Titans sculptures to Canary Wharf
Read e-editions of Wharf Life's print edition here
Subscribe to Wharf Life's weekly newsletter here