Dessert restaurant near East India DLR station serves layered gelato and a range of sweet treats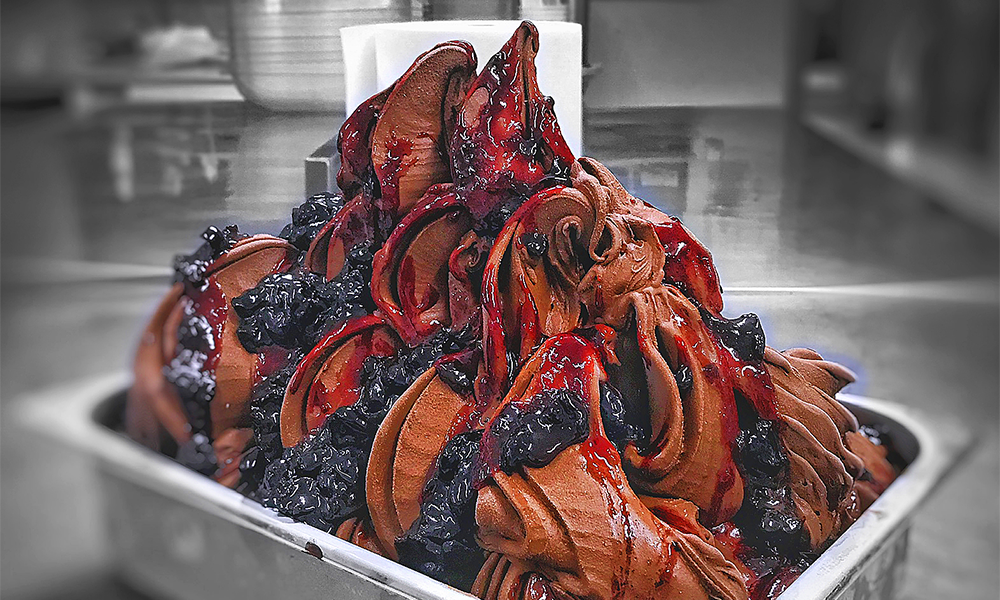 Subscribe to Wharf Life's weekly newsletter here
This might be the perfect time to be writing about Gelato A Casa.
As the UK endures another heatwave – an increasingly common occurrence – what better establishment to showcase than an independent business that predominantly trades in edible products served below freezing.
Gelato A Casa opened a year ago at the Republic campus in Blackwall and is the brainchild of directors Theo Alatas and Elvira Govosti.
Having met in Athens, the couple decided to relocate to London, moving to the Isle Of Dogs six years ago.
"We met nine years ago and very quickly became a couple – we had similar outlooks on life," said Elvira.
"We both wanted to pursue something more than what we had in Greece.
"We came to the UK to see what we could do with our skills in advertising, sales, construction, organisation and project management.
"Covid was one of the things that sparked the creation of our own business – we thought we wanted to do something with our lives that we were passionate about."
The couple decided to combine a love of food with connections to a gelato business in Greece, by opening a hospitality business primarily focused on sweet, frozen refreshments.
"This comes from our culture, the way we grew up – you can go to a restaurant at midnight for a steak or whatever in Athens," said Theo.
"Hence the concept of the dessert restaurant. We're open all the time – from 8.30am until 9pm every day.
"We were looking for somewhere with a nice exterior so people could sit down and enjoy our food.
"Republic is a lovely development that's full of small gems that people need to find. Even though we lived in Crossharbour for five years we never knew about it.
"The biggest challenge for us at the moment is to say to the people that this is who we are, this is what we do and that they can have a lovely experience.
"We serve eastern Mediterranean flavours and we have a wide variety of options.
"Back in the day our grandparents would take us to pastry shops with desserts rich in syrups and spices – this is how we grew up – and now we're serving those same flavours here.
"The idea is to serve those desserts, but to also bring the tastes into the gelato we sell as well.
"We want people to come and try as many different flavours as they like, for free.
"There are two categories – customers who are already aware, because they come from these cultures and others who are new to them.
"It's very interesting describing the flavours and telling the stories of how they came to be developed.
"For us, growing up and eating these desserts was another level of happiness.
"The ultimate goal of this shop is to be exactly the same as those our grandfathers and grandmothers took us to when we were children.
"That way, people can bring their families here and have those hand-made desserts that they will remember in 30 or 50 years."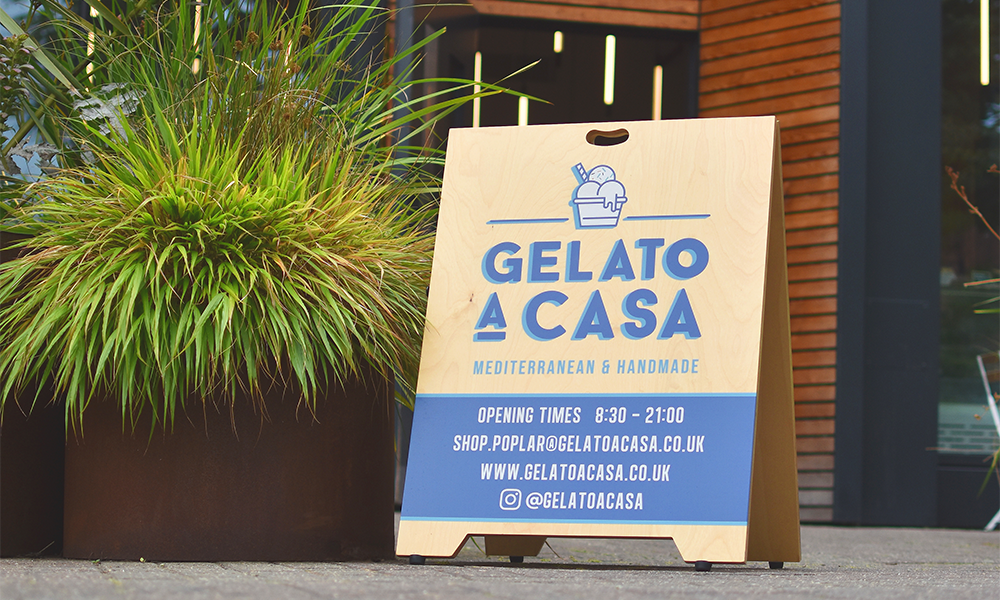 The couple had no experience in the hospitality industry when they decided to set the business up, but see this as an asset.
"We are both passionate about food, good quality and finding the best ingredients," said Elvira.
"The desserts we make are something you would serve your friends at home, not just something to sell and earn money.
"We like to feel proud about what we serve to our customers.
"When our amazing friends created their gelato laboratory in Greece we were among the first people to experience it.
"There's nothing like it in the UK, so we thought we should find a way to work with them and to share it with the world.
"The response was: 'Wow'. If you do things honestly and are hospitable when people come through the door you can really stand behind what you're doing.
"We have approached the business as though we were inviting people into our home – we want to make it as safe and as comfortable as possible for families and everybody else to enjoy."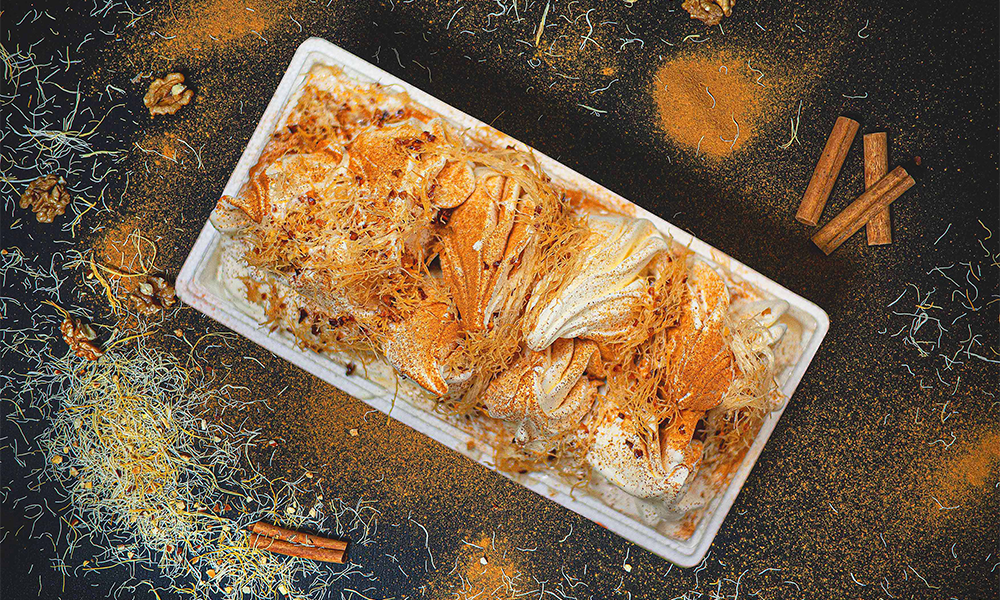 Gelato A Casa offers an extensive array of flavours including kadaif, bitter chocolate and sour cherry, banofi and even bubblegum.
"Pastries include baklava, ravani and terkenlis brioche chocolate alongside savouries such as Feta pie and the sesame-coated koulouri.
"We serve food that we miss from our country and that's what people appreciate the most," said Theo.
"We get people who are trying these things for the very first time and have no idea what they're all about and others who say that we have done the impossible by putting these flavours into gelato.
"It's also lovely that we're here because the walls surrounding Republic were originally to protect the East India Company's docks to stop thieves stealing from the sugar and spice warehouses.
"We want people to come through the walls for a taste."
Located just across the bridge from East India DLR, Gelato A Casa also sells coffee including another Greek favourite.
"Coffee freddo is not a thing in the UK," said Elvira.
"People usually have it warm and if you want an iced coffee then you're pretty much out of options unless you have a latte from a chain which is usually really acidic and milk-heavy.
"We serve it because it's complementary to the other flavours we have here.
"What we've discovered is that not everyone is very adventurous with what they want to try, but here people can sample as many flavours as they want.
"Then they get that confidence and when they discover something, that becomes their favourite."
Theo added: "It's important to realise the difference between ice cream and gelato. Ice cream is what you buy from the supermarkets, with an expiry date of two, maybe three years, and it's as solid as a brick.
"Gelato is made from milk – we have our own machinery to pasteurise it ourselves – and then we buy the fruits from producers, and it needs to be eaten within a few days.
"Some of our flavours are seasonal because the variety of ingredients we're able to source changes.
"We think we have a great product and we'd love people to come and try it."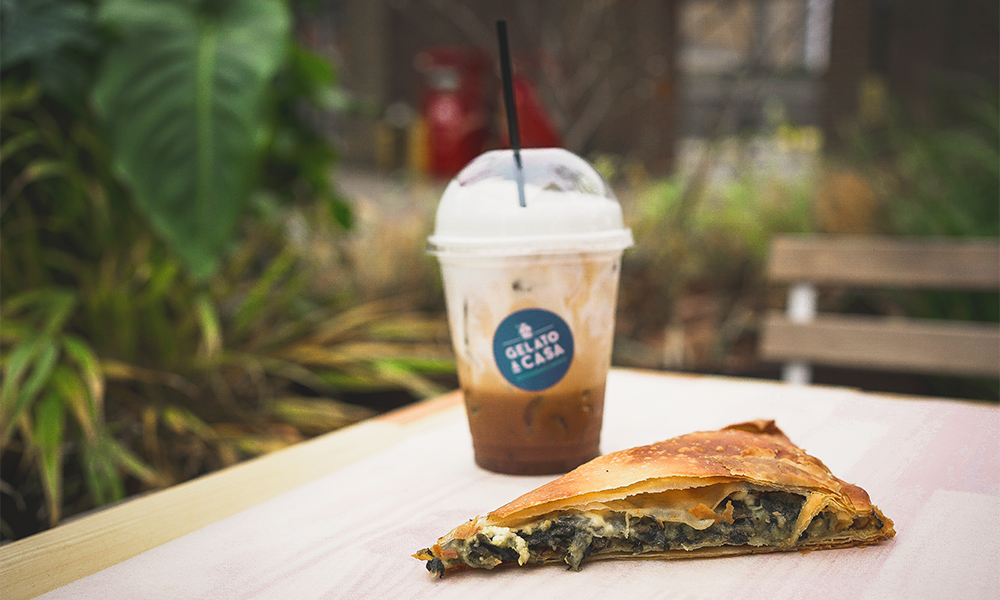 Read more: How Just Vibez is set to take over Greenwich Peninsula
Read Wharf Life's e-edition here
Subscribe to Wharf Life's weekly newsletter here
- Jon Massey is co-founder and editorial director of Wharf Life and writes about a wide range of subjects in Canary Wharf, Docklands and east London - contact via jon.massey@wharf-life.com