Pianist celebrates six years of sing-a-long performances at Wilton's Music Hall in east London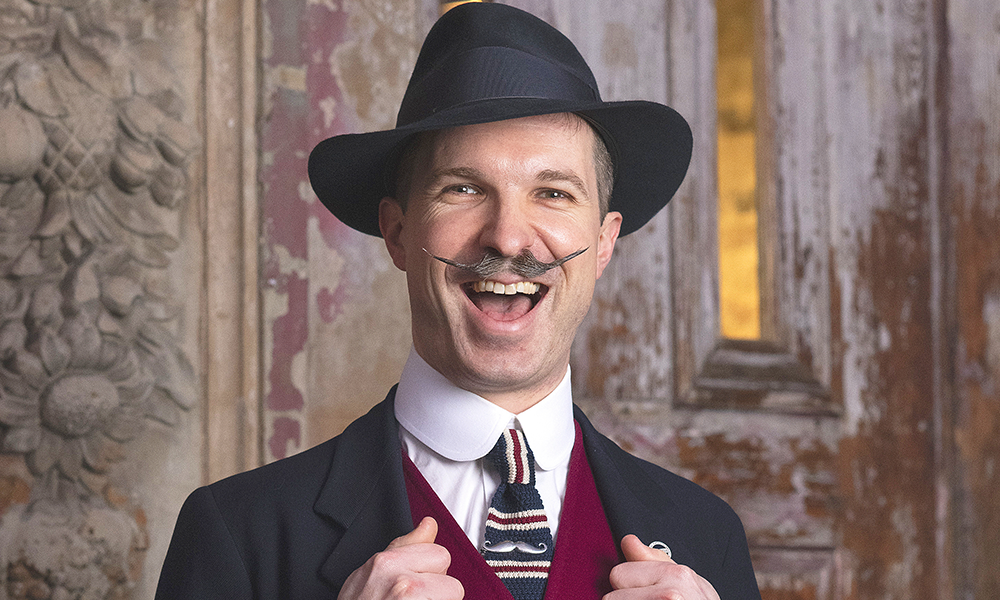 Subscribe to Wharf Life's weekly newsletter here
Tom Carradine is adamant that he doesn't have a cockney bone in his body.
But anyone who's seen him levitate and click his heels, grinning from ear to ear couldn't fail to doubt that more than a little East End magic courses through his lithe and dapper frame.
A singular individual, clad in sharp vintage clothes, he's a man perfectly suited to the niche he inhabits – showman, entertainer, crowd pleaser.
More than that, he's an education, a smuggler of facts in with the bonhomie, such that audiences attending Carradine's Cockney Sing-A-Long, will leave having absorbed a smattering of knowledge
A regular Thursday night performer at Mr Fogg's Tavern in Covent Garden, he's a regular name at venues across east London and is celebrating six years of sell-out shows at Wilton's Music Hall in Wapping with gigs on January 20, 22 and February 8.
It all started, of course, with biochemistry.
"I was born in Coventry, in the Midlands, and grew up there," said Tom. "To cut a very long story short, I was told by the careers advisors not to be an actor or a musician and that I needed to get a proper job.
"I'd always been fascinated by London – I'd pored over maps of it as a kid and knew the Tube lines inside out.
"My mum and dad had trained at the teacher training college in Roehampton, so I was always fascinated by the history of the city – its ghost stories and all that kind of stuff.
"We'd go a couple of times a year to see shows and I'd always wanted to live there since I was tiny.
"I ended up doing a biochemistry degree at Imperial College London, that's when I moved to the city."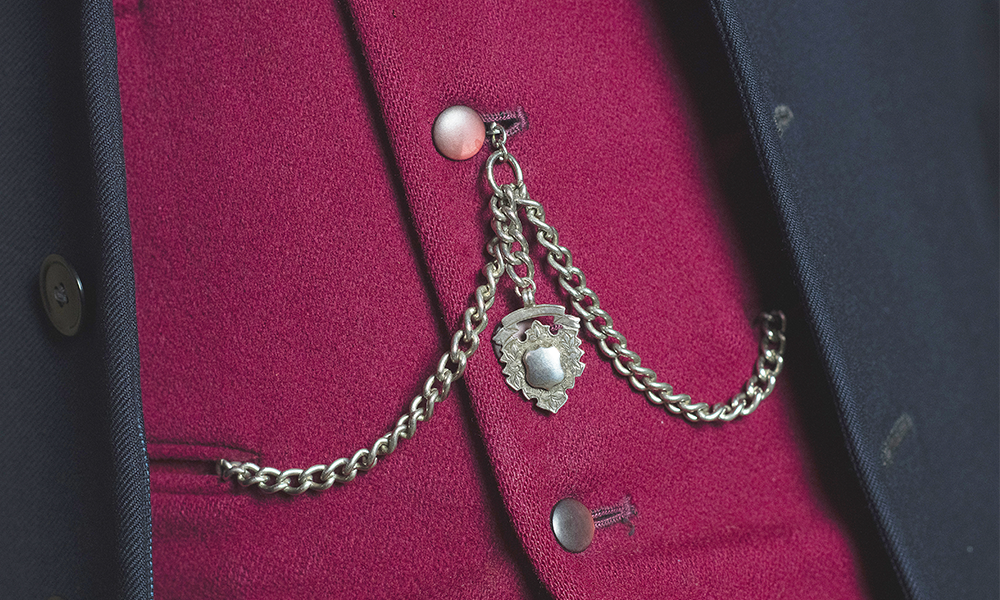 It was while at university Tom realised music had a bigger pull for him than test tubes and Bunsen burners. Having always played piano, he became involved with the student operatic society.
"I met West End musicians that way and gradually I was being asked to play for things like cabaret concerts, auditions and rehearsals," he said.
"I finished off my degree as joint honours with business studies and then spent time doing fringe theatre and touring as the keyboard player in shows such as Blood Brothers – living out of a suitcase for about eight years.
"Then I decided to hang up my touring shoes and was playing a bit for Les Miserables in the West End. While I was doing that, I was introduced to the London cabaret scene.
"Carradine's Cockney Sing-A-Long was lots of different things coming together. There was my love and fascination for London and old-time music.
"Even though there are no Cockneys in my family, I was involved with Scout gang shows back in Coventry growing up and through that I learnt a lot of music hall and wartime songs.
"Then on the London cabaret circuit and the vintage scene I was starting to develop my own vintage style. I discovered as an adult you can do what you want and wear what you want.
"I was playing with a 1920s-30s band called Champagne Charlie And The Bubbly Boys.
"We were playing at a vintage festival in Bedfordshire – actually based at the airfield where band leader Glenn Miller took off from on his last flight when his plane crashed and he was lost.
"After the show we ended up in an old Nissen hut, which was a pub, with a battered old piano. Half the keys weren't working and it was completely out of tune.
"But my friend Dusty Limits, who was hosting one of the stages, tipped me the wink and said: 'Play some of the old songs'.
"So I did My Old Man Said Follow The Van and Knees Up Mother Brown – all the songs I knew from childhood and took requests.
"The pints kept coming and I kept playing. Then we did the same the night after.
"I didn't really think about it again until we went back the following year and people saw us on the way and asked if we were doing the sing-a-long again.
"The rest is history. Now I make a full-time living pushing around my mobile piano – Kimberley – and driving my van all over the country."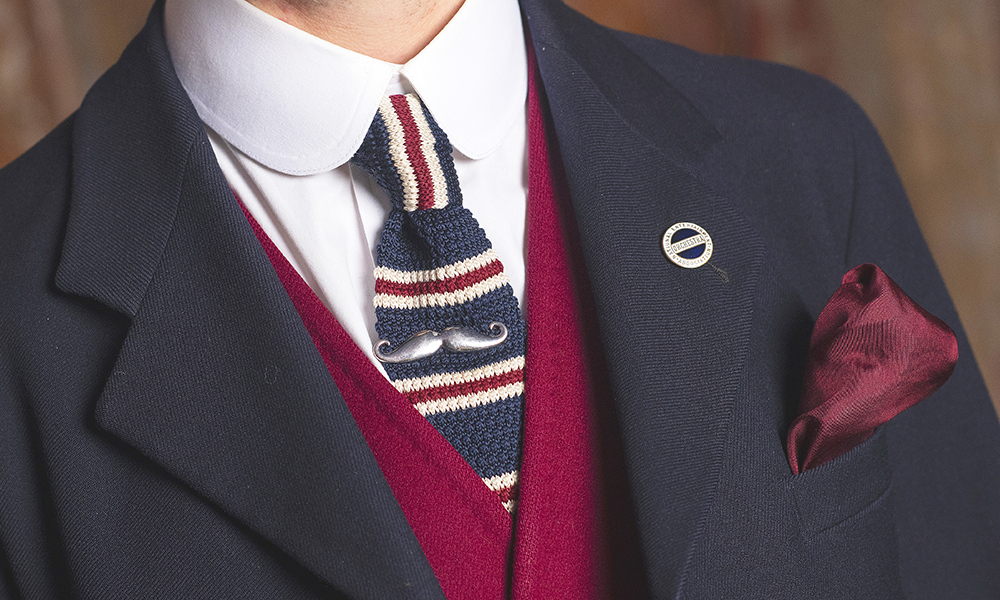 Ticket holders for Tom's shows can expect a blistering array of sing-a-long classics from British and, often American, pens including tunes so well known over this side of the pond many assume them to be native.
"It's a good old-fashioned knees-up," said Tom, who these days operates from a base in Tonbridge.
"It's my job to whip the crowd up and then we'll go through maybe 200 songs you never knew you knew.
"The lyrics are projected on the back wall and it's all about audience participation – bringing back those memories with tunes people haven't heard for years.
"It's fast-paced – there are medleys – and you can buy a ticket for anywhere in the theatre, but I get to be in the best seat in the house, which is right in the middle of everyone when they sing.
"As much as anything the show is exploration and education as well as entertainment.
"I like to try and link things together in medley – for example, last time I was at Wilton's I did one based on tramps with Burlington Bertie From Bow – about a man dressed above his station in life as an upper class toff – echoed by Ralph McTell's Streets Of London with the old man in the closed down market.
"I'm a firm believer that songs from the 1890s to the 1950s need to be performed and shouldn't sit as dusty old sheet music whether it's the better known ones or the others.
"People will know Daisy, Daisy and I'm Forever Blowing Bubbles, the latter written in America.
"But will they know The Postman's Holiday or It's a Great Big Shame? Unless we sing them and pass them along, they're just going to die out."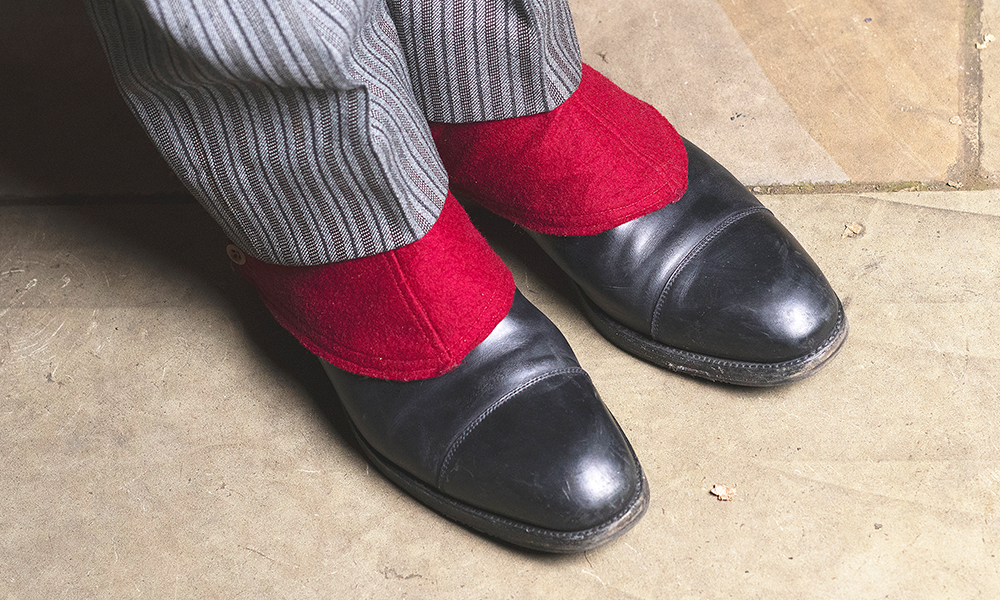 Audiences can also expect to be delighted by Tom's wardrobe as well as his moustache.
He said: "When you have facial furniture like this, it's hard to wear anything but vintage. It's very rare I'm ever seen outside the house without a collar and tie on, even when I'm putting the bins out.
"I completely appreciate vintage purists, but I mix and match if only so the really precious pieces get a longer life.
"For this shoot my trousers are 1950s, the spats are modern but to an Edwardian pattern, the waistcoat is 1960s and the jacket is 1920.
"The collar and shirt are new – thankfully there are companies that still make these kinds of clothes. I wear clothes that make me feel good."
Performances at Wilton's start at 7.30pm with tickets from £9-£18.
Audience members should bring a pair of lungs and expect to work them enthusiastically.
Read more: Inject some colour to fight the January blues
Read e-editions of Wharf Life's print edition here
Subscribe to Wharf Life's weekly newsletter here