We talk to Gonzalo Ruiz about creating a spirit with consensus inspired by the prime meridian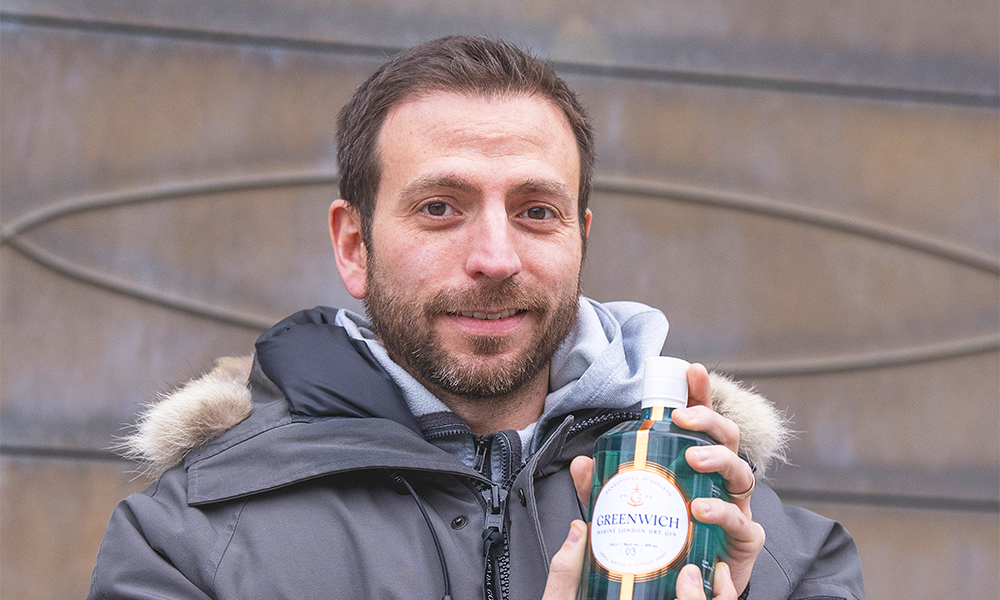 Subscribe to Wharf Life's weekly newsletter here
Greenwich Gin is a coming together in many different senses.
Its creator, Gonzalo Ruiz, first began distilling botanicals at his home at Royal Arsenal Riverside as a lockdown project.    
"Since I was born I've always been moving around," he said. "I'm originally from Colombia but I've lived in Canada, in the USA, in Switzerland, in Hong Kong, Germany and now here.
"The person that I am is a mix of all of the places where I've lived and, in many of them, I've picked up on specific flavours and cuisines. I've always been a gin lover, so I thought I would try to distil some of these botanicals and see what happened.
"I spent about a year and half playing with my two-litre copper still, trying dozens and dozens of ingredients. I found that while many work really well on their own, they don't mix.
"So it's trial and error – there's no scientific explanation for why a combination of flavours work together. It was often a frustrating process, but eventually I narrowed it down to a selection of botanicals where I was happy with the result."
Having come up with the recipe, Gonzalo thought the resulting spirit would contribute something different to the ever growing gin market.
So he set about scaling up production and creating a brand that would do justice to the liquid in the bottle.
"The name of the gin has a lot to do with the prime meridian, which enabled navigation around the world," he said.
"But there's a subtlety about Greenwich, which is often overlooked – to me it's a really nice detail. Unlike the equator, which is the physical middle of the Earth – something nobody can dispute – the prime meridian could really be anywhere.
"So the whole world has to agree where it is. All the countries had to come together and make a decision for the greater good – to decide that time would begin in Greenwich – the place where west and east separate.
"The concept of the world coming together for something is reflected in the gin. The gold line down the middle of the bottle symbolises the prime meridian."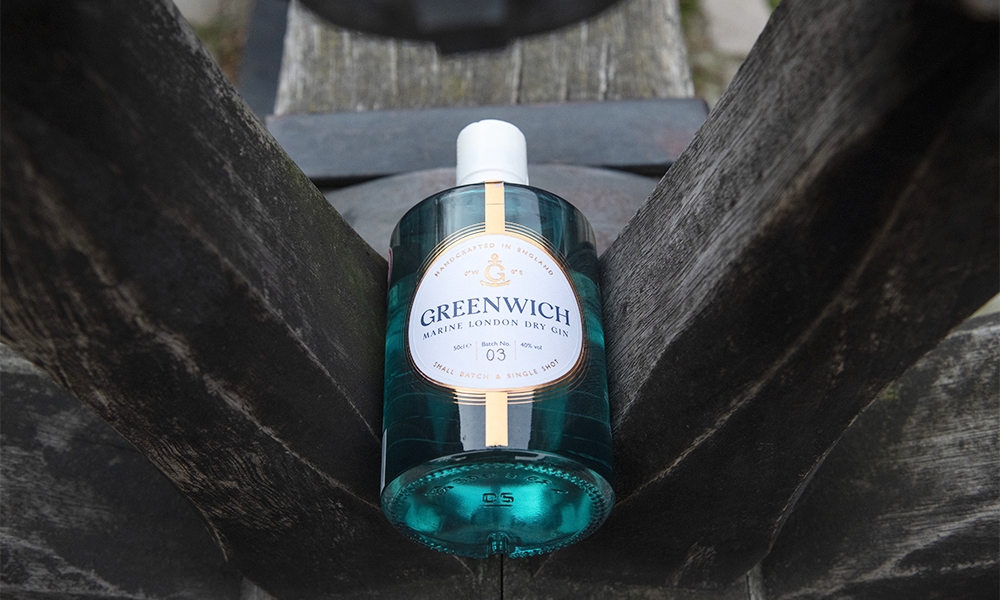 Inspired by the spirit of consensus reached at the International Meridian Conference in 1884, Gonzalo's recipe is all about diverse ingredients working together to achieve something greater than themselves. 
"I describe the flavour as an ocean journey around the world," he said. "There are always the marine botanicals in the background – Atlantic dulse and kombu kelp from the Celtic Sea and sea fennel from the British Isles. The first two grow in the ocean and provide that backdrop.
"There are traditional botanicals found in many gins too such as bitter orange, coriander, juniper and angelica.
"Then the world botanicals I've hand-picked from across the globe – some are dry, some are sweet – they help give the gin peaks of flavour as you drink it.
"As much as it is a local gin, created in Greenwich and produced in Kent, it is a global spirit that ties back to my personal story. It brings all those world flavours and cuisines together.
"I've sourced many of the botanicals directly from people around the world that I have a connection with.
"There's a map on the bottle that shows where they come from. Balsam fir, for example, comes from the Canadian arboreal forest and there's a family who actually live among the trees and ship the fir tips that they forage every spring, to us.
"There's lime from Mexico and lulo, which is a tropical fruit from Colombia. It's really acidic – you can't really eat it on its own, but people use it to flavour desserts and juices and now I use it to flavour gin.
"That's why you get a citrus flavour that's a bit more on the tropical side.
"We also use sustainably sourced tonka beans and pink pepper from the Amazon in Brazil and sakura from Japan, which are the cherry blossoms. Their floral flavour is very subtle and brings a touch of spring into the gin."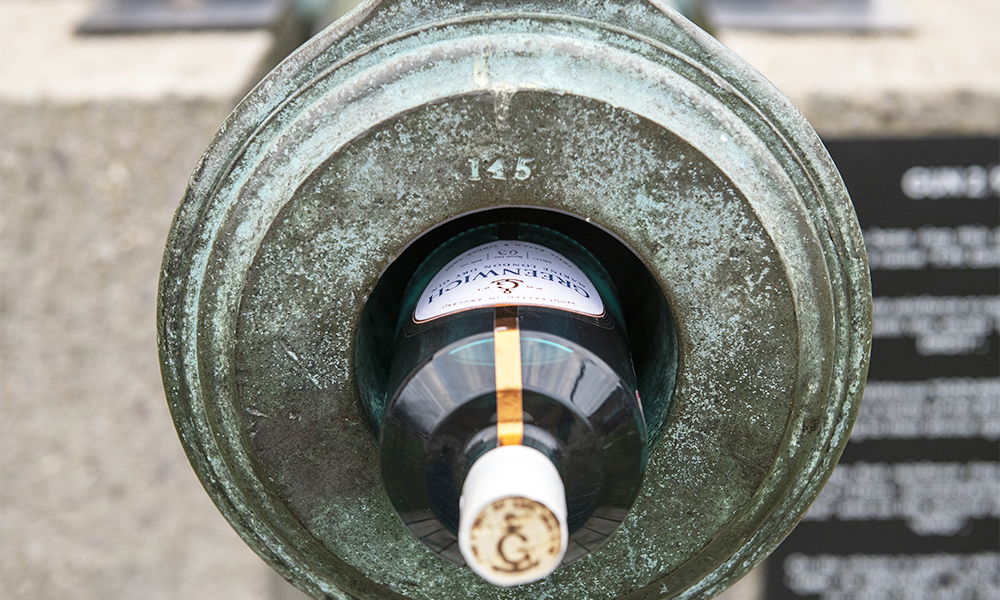 Balancing the input of these diverse ingredients was tough enough during development and Gonzalo discovered that scaling up production threw up new challenges.
"It was almost like starting over, but more expensive because the quantities are greater," he said. "You'd think you'd just multiply the original recipe but there are so many variables.
"I haven't started a distillery as that's a big investment, but I found a family business in Kent that allows me to be very hands on.
"First we scaled up to 50 litres, which was difficult and then to 200, which was slightly easier. In the end we've got something that's close enough to the original and it's in time for the Christmas season."
That final period of development provided yet another opportunity for the theme of consensus to emerge.
"When you treat something as a business, you treat it differently – it's no longer a hobby," said Gonzalo. "You're trying to balance your prices with the quality of your product.
"One of the things I struggled with when developing a recipe, was that you might create something that's perfect for you, but it might not be what most people want.
"I had to make some compromises on that, more towards the end.
"While we were doing the final scaling, we had a lot of blind tastings with other people and I tweaked the recipe in a way that maybe I wouldn't have if it had just been for me.
"But people found it pleasing – they enjoyed some of the botanicals we've included more, so we've brought them a little more into the foreground.
"It's all about finding balance. If I were to describe the flavour in one word, it would be 'fresh'. But the great thing about this gin is that the taste is not homogeneous, it's a journey.
"You start on the citrus side and then get peaks of intriguing flavours. On the finish you get spice from the tonka beans and the pink pepper.
"Creating the branding has also been very hard – bringing together work by freelancers with my own additions to represent the spirit."
Greenwich Gin is available online as well as at select retailers in the borough including the Old Royal Naval College and Royal Museums Greenwich.
Miniatures cost £6 while 50cl and 70cl bottles cost £32 and £39.50 respectively. 
Gonzalo is also often to be found selling the spirit at weekends at Greenwich Market.
Read more: Hawksmoor opens up in Canary Wharf
Read e-editions of Wharf Life's print edition here
Subscribe to Wharf Life's weekly newsletter here