Third Space mind and body master trainer Clare Walters on the physical and mental benefits of exercise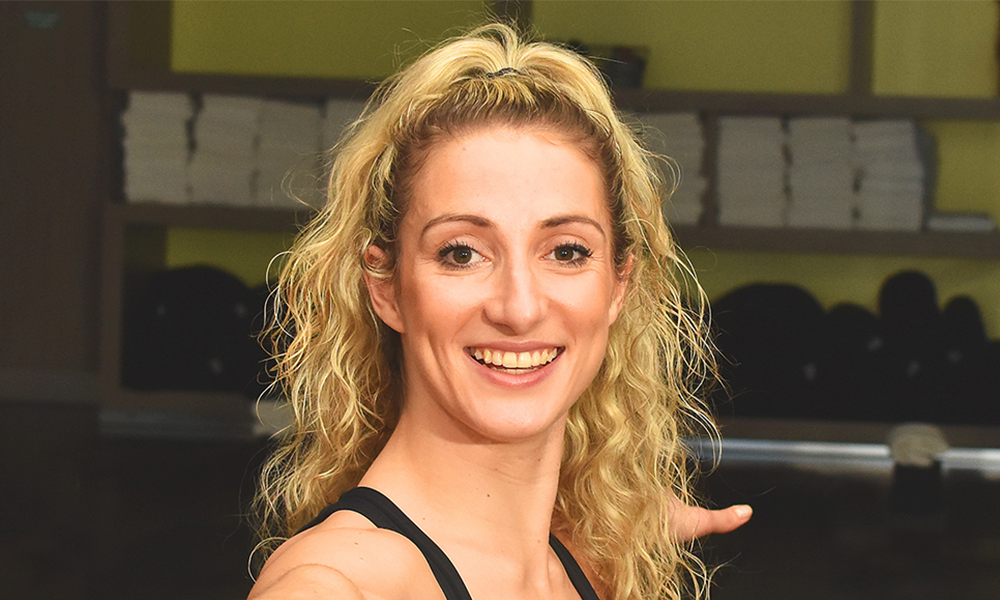 Subscribe to Wharf Life's weekly newsletter here
Will 2023 be the year it happens?
That the resolution takes and the good intentions are converted into consistent, positive action?
January and February are traditionally the months of busy gyms as, for whatever reason, people decide to get fit, lose weight, gain muscle, improve their endurance or boost flexibility.
But, how to achieve those goals and develop a habit that will stick beyond the arrival of spring?
That's where Third Space mind and body master trainer Clare Walters can help.
Along with her colleagues, her role is to help the health club's members take the steps they need to get where they want to go.
"Our message for 2023 is all about training for life," said Clare. "It's the idea that everything you do in the gym supports what you do outside it.
"At Third Space we provide facilities where you can train every part of your body.
"But it's not just the physical, it's also about training the mind and about the restorative side of things."
Billed as the largest luxury health club in Europe and spread over three floors of the building that houses Waitrose in Canada Square, Third Space Canary Wharf isn't short on space or amenities.
There are free weights, a swimming pool, a climbing wall, saunas, steam rooms, ranks of cardio machines, a combat zone, weights machines and a vast Crossfit-inspired training area called The Yard.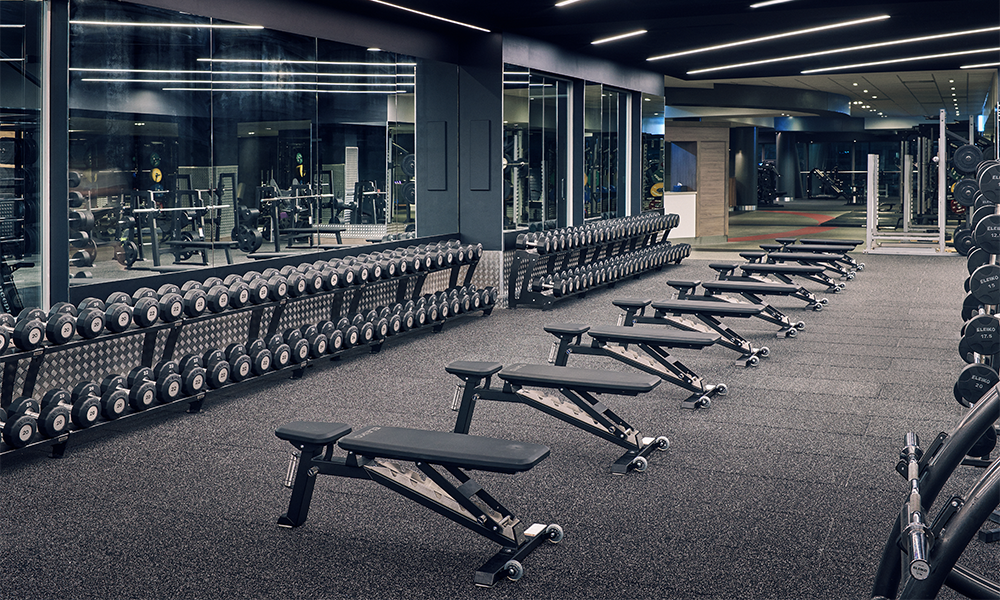 That's before you even get to the hundreds of classes every week – all included in the monthly membership. So how best to navigate such a wealth of options?
"The best thing you can do if you're coming into training or returning to the gym, is to get as much guidance as possible," said Clare, who trained as a dancer before embarking on a career in the fitness industry.
"You'll see people on social media promoting crazy workouts and doing 30-day challenges. They can be great as a gateway into fitness but they are only ever the start.
"You want to be training to make your life easier, whether that's with the aim of climbing a mountain or just running after your kids in the playground.
"In my classes I use the example of my mum. She's retired and she loves hiking.
"She was struggling on the hikes to get over stiles, so I've given her barre exercises and Pilates for strength, flexibility and stability.
"It's about working out why you want to train – whether your goals are aesthetic or fitness related. I think having longer term goals really helps.
"They make you realise you don't need to go hell for leather – you don't want to start with a marathon if you've not been running before.
"It's the same with any type of training – pace yourself, get expert guidance and speak to the instructors for advice.
"They will be able to suggest classes that will help.
"For example, a high intensity class will be very fast-paced with larger movements designed to switch on the bigger muscles.
"Adding in something like a Pilates class can help by focusing on the lesser muscles in the body that help with posture and general alignment.
"It's more of a holistic approach to help maintain a balanced body and avoid injury."
Then there are the mental health benefits, derived from both intense exercise and slower disciplines.
"People who train regularly can expect to feel like they have more energy," said Clare, who practises circus skills including the trapeze, outside work.
"The endorphins it creates give you a natural mood boost and help minimise pain.
"Training makes you feel better about your life, yourself, better in your body on a mechanical level, a bit brighter, stronger and fitter.
"Walking up the escalator on the Tube won't leave you puffing at the top.
"There's something about lifting a weight that's heavier than the one a week before, when you feel connected to your breath doing Yoga or when you go swimming and you can do more lengths than the time before.
"We lead such busy lives, especially in London – having the space to concentrate on one thing is really important.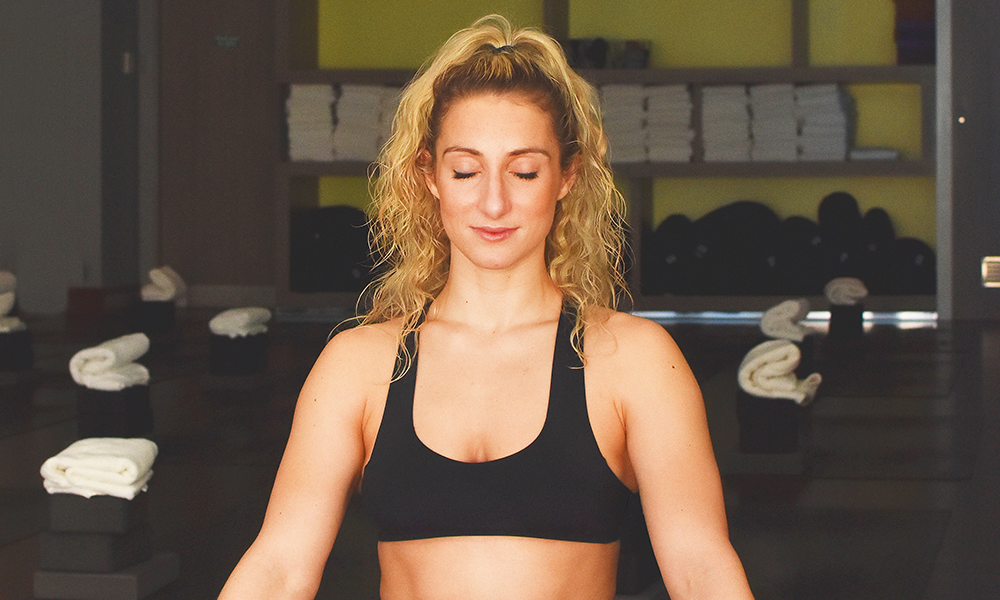 "My favourite Yoga practice is actually Yin – it focuses on the softer, slower aspects of the discipline, with long held postures that are quite meditative.
"It's good if you just need that little bit of space in your day – you can come into our studio, it's warm, we dim the lights, we have calm music, and we're creating that relaxing atmosphere.
"It's like a haven – a third space away from work and home life where you can come in and only focus on yourself.
"Of course, one of the other great things about Third Space is the community.
"Members meet other members and become friends, whether that's through attending classes or just chatting in the sauna.
"One of the things we've learnt during the pandemic is that people need other people – isolation isn't good for humans at all.
"It might simply be that you're in a class, finding it tough, look to your left and right and feel that sense of connection – something that spurs you on.
"As a teacher, it's really beautiful when I see this happening, or when people come to a class and then end up chatting a bit more and hanging out afterwards.
"We've also launched Hyrox classes that are aimed at equipping members with the skills to compete in those competitive events.
"Members can do those individually, just like the event, or they can team up with a partner and the classes are the perfect place to find someone to do that with."
In other news, the Canary Wharf club is undergoing an extensive refurbishment programme with many machines already replaced and interiors updated.
Membership for Third Space Canary Wharf costs £210 per month with group-wide access £20 more.
There is currently no joining fee.
Read more: How Dishoom Canary Wharf is all about a story
Read Wharf Life's e-edition here
Subscribe to Wharf Life's weekly newsletter here
- Jon Massey is co-founder and editorial director of Wharf Life and writes about a wide range of subjects in Canary Wharf, Docklands and east London - contact via jon.massey@wharf-life.com