Stanworth Street taproom will celebrate Hiverfest over three Fridays with live music and sausages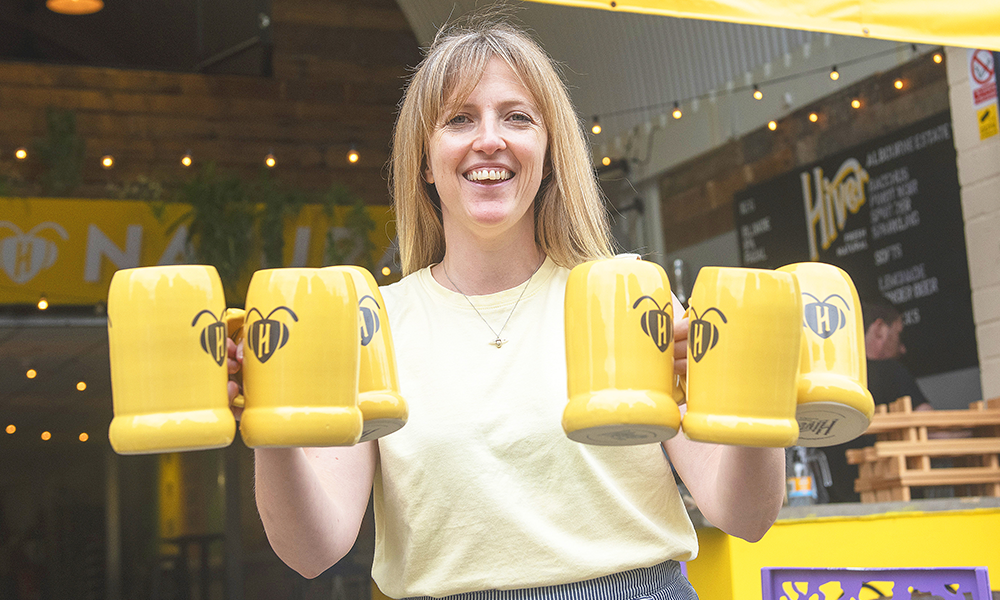 There's historical precedent for Hiverfest. Bermondsey-based honey beer brand Hiver is set to host its very own homage to Oktoberfest over three Fridays – September 17, 24 and October 1 – at its taproom. 
"We're very, very excited about it," said the brand's founder and managing director Hannah Rhodes. "It's something we've wanted to do for a couple of years now – there's a lovely tie-in because honey beer was one of the original festival beers.
"Hops were only introduced to brewing in the 1400s in the UK so honey was a key ingredient before that. It helped the beer last a bit longer and gave greater depth of flavour.
"Also, because it's a natural sugar, it gets fermented into alcohol, making honey beers a bit more spicy than other brews that would have been around at the time.
"That makes it ideal for a party or a festival. This summer has been all about getting back into a normal groove and we didn't want to miss that opportunity to have some fun and party."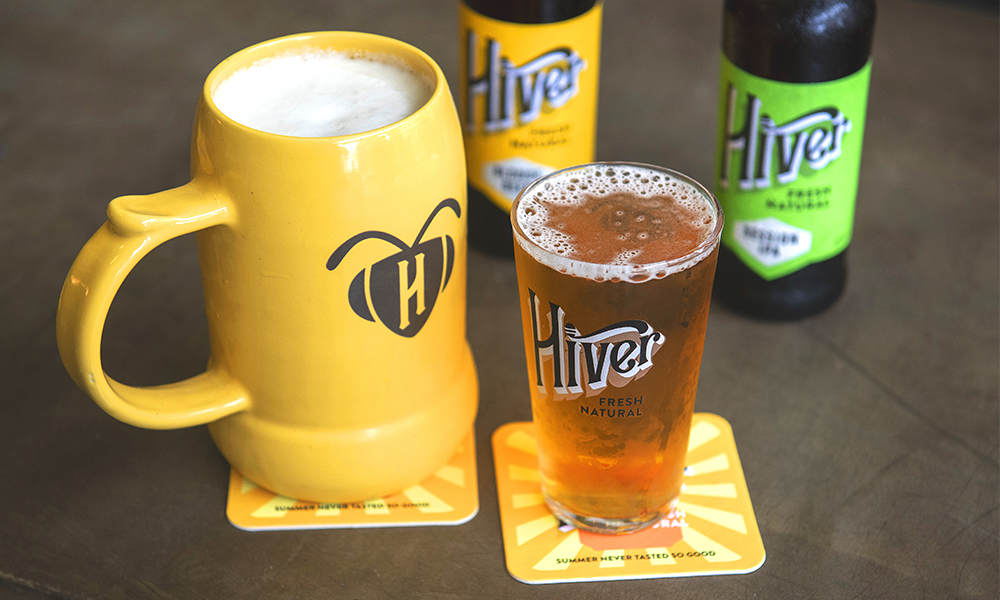 The events, which run from 6pm-11pm will see around 120 people join Hannah and her team under the arches in the taproom at Stanworth Street on each of the nights for food, beer and live music.
Tickets cost £30 per person and include a pint of Hiver and a portion of food. Ceramic steins will also be available to purchase for £25, which includes another pint of Hiver and a £1 discount on pints at the venue, whenever the owner pops in for a beer on an ongoing basis.
"Hiverfest is going to be lots of beer swilling, feet stomping," said Hannah. "We did a test run a few weeks ago in the guise of a staff party and it was very successful.
"Of course we'll have our range of amazing, award-winning beers including our lager Fabal and our honey beer range from Hiver.
"We also have a fab street food partner called SmoKings – they're normally based at Finsbury Square in Moorgate and they do everything from grilled meats to vegan and vegetarian alternatives.
"They will be making some festival sausages for us with both meat and vegan options and meat and vegetarian platters too. That may well be the start of a longer partnership between the two businesses as well.
"The live band are a brass trio called Hot City Horns and we're really lucky to have them.
"It's actually through someone I was at school with years and years ago – Paul Burton. They've been really successful, working with the likes of Sir Paul McCartney, Jess Glynne, Emeli Sande and Olly Murs and they'll be bringing a singer along with them for the three evenings.
"We'll have everything from a bit of acoustic stuff to get people going, to standing on tables, wandering around and getting people engaged. While everyone will have a table and a seat, we don't think it'll be long before people are up on their feet."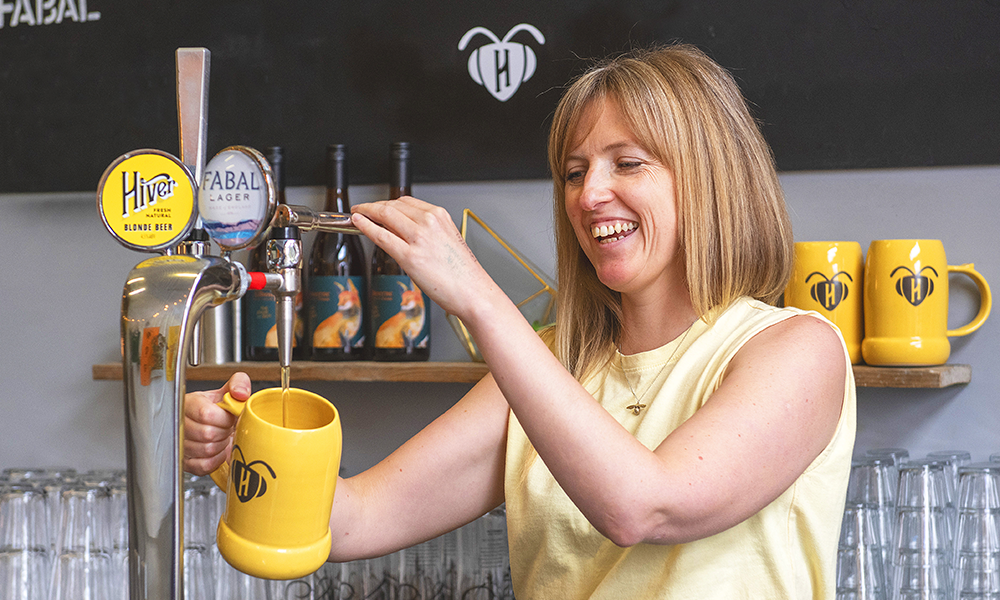 Ticket holders can also expect some surprise goodies, a prize for the best Oktoberfest-themed fancy dress and the opportunity to purchase an extensive range of merchandise, much of it featuring brand logo Phoebee.
"We now have gorgeous new branding – a bit more playful with a few more bee puns that people seem to love," said Hannah. "We're bright and fresh.
"As a business beyond the taproom, we have some new products in the wings, which we hope will be coming out in the spring. 
For the moment we're quite focused on festive Christmas gift packs, making sure we'll be offering something a bit different.
"The last year has been very much about driving online sales – we're now available in Waitrose and Sainsbury's, which is great.
"It's been about learning how we can get more savvy with online and driving digital sales."
Hiverfest, however promises to be an offline experience, taking the best bits of similar events in Germany and giving them a Bermondsey twist.
"The arch is something tangible and there's something really nice about seeing it come to life at the weekend," said Hannah.
"I'm a big fan of Oktoberfest in Germany and can't wait to go back. It's that lovely reminder of the role of beer, where people have fun and socialise.
"We'll have our own version of the Prosit song and, hopefully, everyone will sing."
Those attending Hiverfest can choose between a pint of Hiver on arrival or Hannah's relatively new release – Fabal – a dry crisp lager made with pressed barley and already the house pour at The Dorchester.
"While Hiver means beekeeper, Fabal means the human artisan or craftsperson, like the maltsters who supply us for the brand," she said.
Read e-editions of Wharf Life's print edition here
Subscribe to our regular newsletter here