Charitable trust runs Wood Wharf venue, which includes a sports hall, gym and The Training Room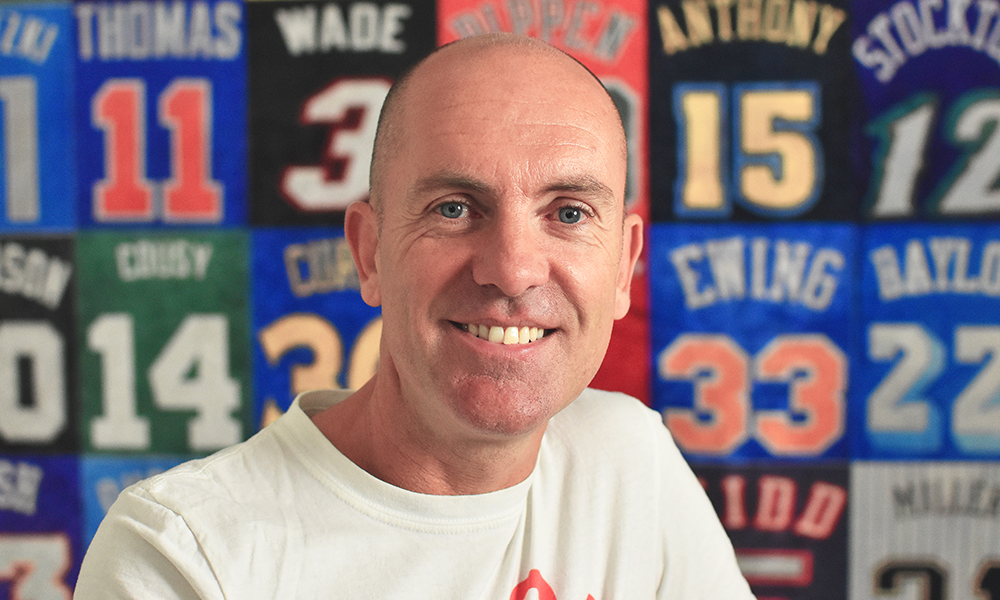 Subscribe to Wharf Life's weekly newsletter here
Harbord Square has got a secret.
If you've walked through Wood Wharf, past the buildings to the east of its green oblong of grass, you may have spotted In2Sports' red and blue logo in the brightly lit unit on corner of Brannan Street.
But that space, with its orange chairs and Mars vending machine is merely the tip of an iceberg. It's all about what lies beneath.
Walk through its glass doors, descend a level and you'll find an expansive relaxation area, complete with a pool table, ping pong, a bar, bikes, seating, sports memorabilia and tables made from old vaulting horses.
It's a charming enough space on its own, but this too is just an appetiser.
What In2Sports is really sitting on is a full-size, purpose built sports hall, complete with changing facilities, fitness studio space and even a crossfit-inspired gym.
Some of the facilities will be used part-time by the neighbouring primary school, when it opens, with the remainder of the timetable available for clubs, businesses and individuals looking for functional, affordable space.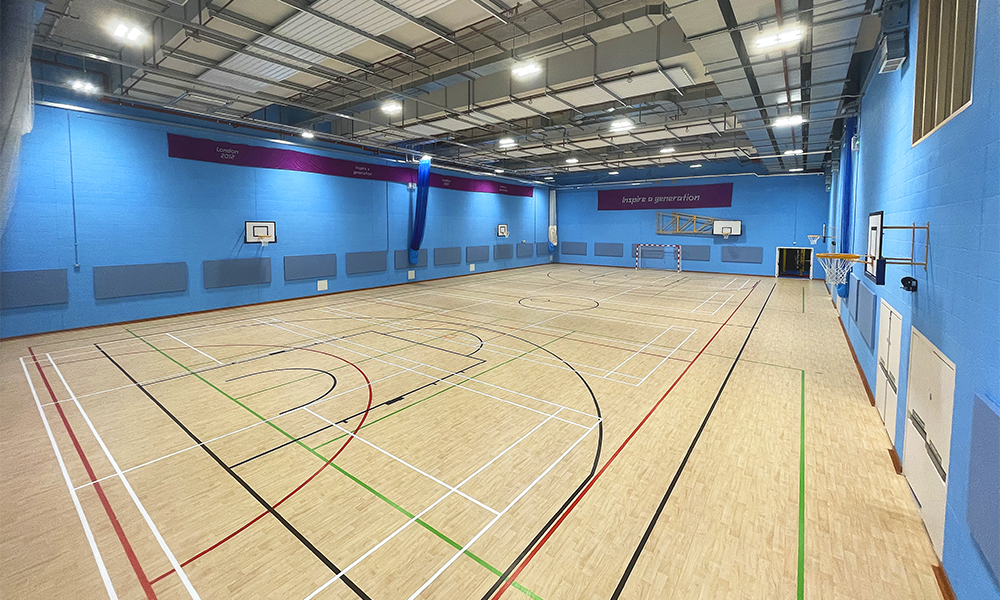 "In2Sports is an indoor sports arena that caters for a wide variety of needs, with the ability to deliver a wide array of opportunities for people to be able to participate in sports and leisure activities at every level," said Callum Wear, In2Sports trustee.
"It's a place for anyone and everyone to have fun, play sports and then there's the social side of it as well, which is a very important feature.
"Rather than just coming in, playing your sport and then leaving, players can relax and mingle with like-minded people, share their victories and talk about their next game strategies.
"It might be cricket, football, netball, volleyball, dodgeball or any smaller-sided counterparts to outside games that can be played indoors.
"We will always be evolving to accommodate new trends and demands.
"Our ambition is to become the home for anybody, any club or association that has a need to deliver sports and leisure activity programmes in this area.
"We don't have an alliance with or allegiance to anyone, and we will work with a wide variety of people.
"Success for us is about participation – people walking out of the door and saying they've had a fantastic time.
"Having a fun place with an electric atmosphere is what we want.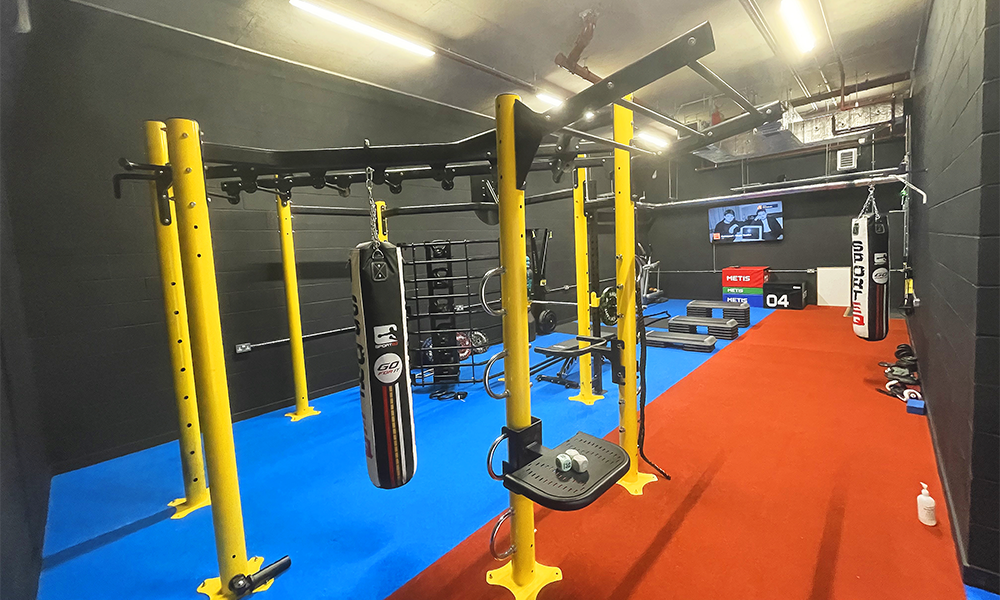 "That's the name of the game. If you're not having fun playing sport, you're not going to achieve to the best of your ability.
"When you're here, you might be playing table tennis, but you might be playing with your football team or talking about the game or your next opponent – we want there to be constant activity around you.
"It's a place that keeps people entertained and involved socially – sharing experiences with people is key."
In2Sports is structured as a charitable trust and following a £9.99 registration fee, the sports hall can be hired for between £120 and £160 per hour depending on timing.
Quarter and half-court hire are also available and there's a 40% discount for local residents with disabilities, those on benefits, who are senior citizens or who are full-time students.
In celebration of its opening, In2Sports is currently offering all courts at off-peak prices.
Flexibility is central to the organisation's model, with The Training Room perfectly summing that up.
"It's certainly not just a bar and it's a bit more than a clubhouse," said Callum.
"It could be the space where you could come for a small community workshop, for presentations, talks, speeches, birthday celebrations or just a place where people can relax after a game and have a drink with friends.
"We're a licensed venue, but you can also have health drinks as well, such as smoothies. It's warm and welcoming."
Callum knows a thing or two about welcoming Wharfers. Originally from New Zealand, he moved to the UK and, while working as an analyst on a financial project management system, met and became friends with accountant Chris Bennett.
The two discussed various ideas but both loved the idea of collaborating on a business related to sports and after about a year and a half of discussions created Play On Sports, launching in 2004.
Stretching to an eventual 50,000sq ft of space on the Wood Wharf site, it all began with a guaranteed 18 month lease.
In the end, Play On stayed until 2014, relocating its operations to Whitechapel when they had to make way for building works as Canary Wharf Group began the regeneration of the area.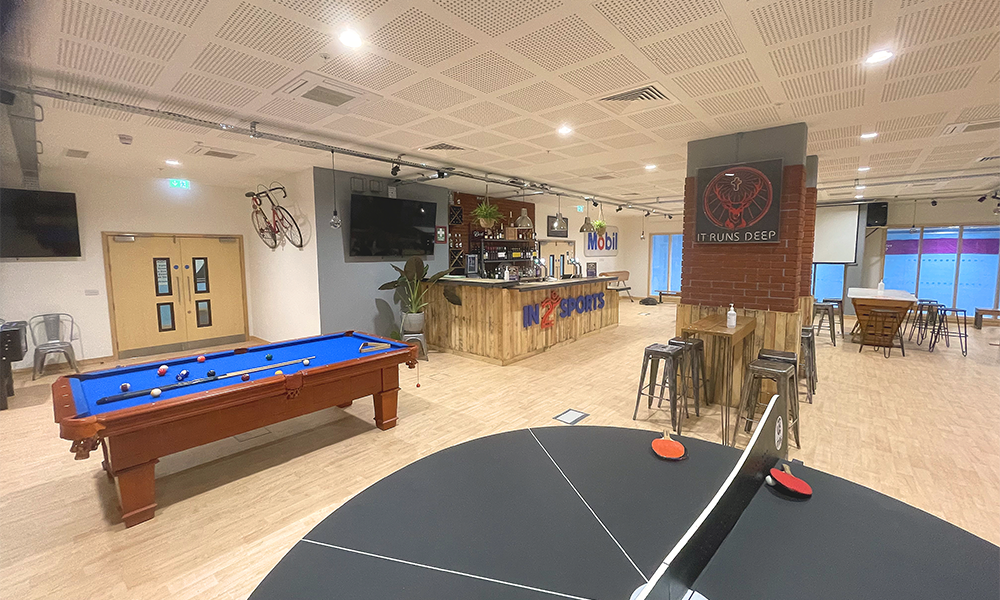 "It's great to be back in Canary Wharf – everyone has welcomed us back and people have been so supportive," said Callum.
"I think Canary Wharf Group sees the benefit to the community that we bring and hopefully we'll be contributing to the vibrant hub the estate has become.
"Now it's full steam ahead – we have opened and it's time to develop relationships with businesses and organisations around here and to tell the community that we're here and we're available for them to enjoy.
"This isn't just a facility for corporates, it's a place for anyone to use and play.
"We're ideally located, less than a 10-minute walk from the Jubilee and Elizabeth Line stations and there are good bus services along Preston's Road too."
In addition to The Training Room and the sports hall, In2Sports is also offering monthly memberships or access on a pay-as-you-go basis to its gym.
"It's a crossfit-style training room, which is a really inclusive form of exercise," said Callum.
"Everyone can engage with it because you're only competing against yourself.
"Then we also have our studio space which would be ideal for Yoga, Pilates and so on.
"We're also working with various charities so they can use it to achieve their goals and they'll be utilising that space to get people up and active.
"We have a can-do, all inclusive approach to delivering sports. This is not your square-boxed sports hall, so if someone wants to host a sports activity, we will try to deliver it.
"This is very much a community project, the In2Sports charitable trust is for the benefit of everyone – corporates, social clubs and children.
"We like to work with organisations who are using sports to break down barriers, to give people that self-esteem, that self-confidence and to keep people playing sports on a sustainable basis so that they can have fun and feel better."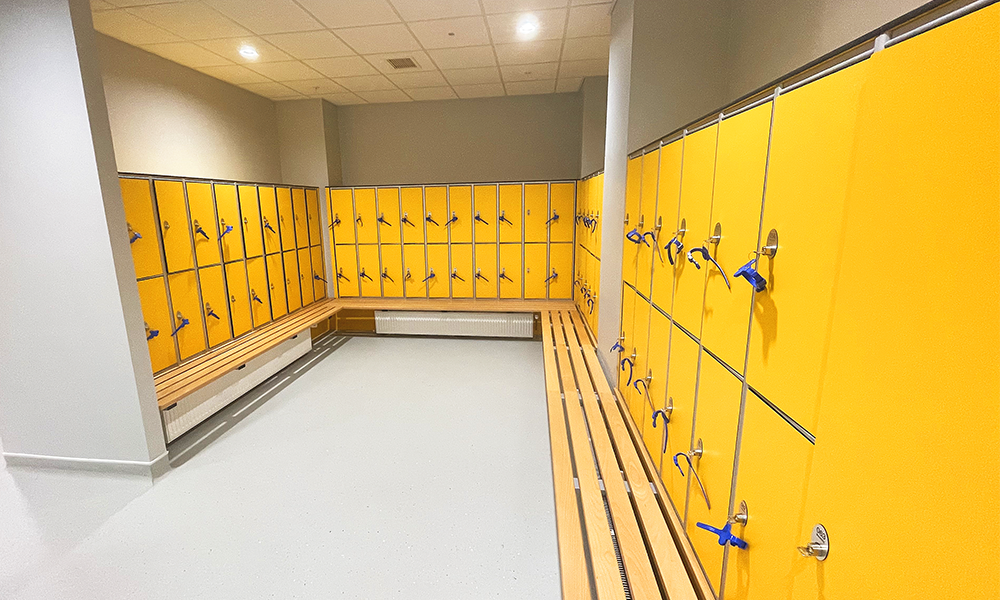 Read more: How The Wickers helps fight knife crime in east London
Read Wharf Life's e-edition here
Subscribe to Wharf Life's weekly newsletter here
- Jon Massey is co-founder and editorial director of Wharf Life and writes about a wide range of subjects in Canary Wharf, Docklands and east London - contact via jon.massey@wharf-life.com