Wood Wharf-based personal training business offers relentless focus and commitment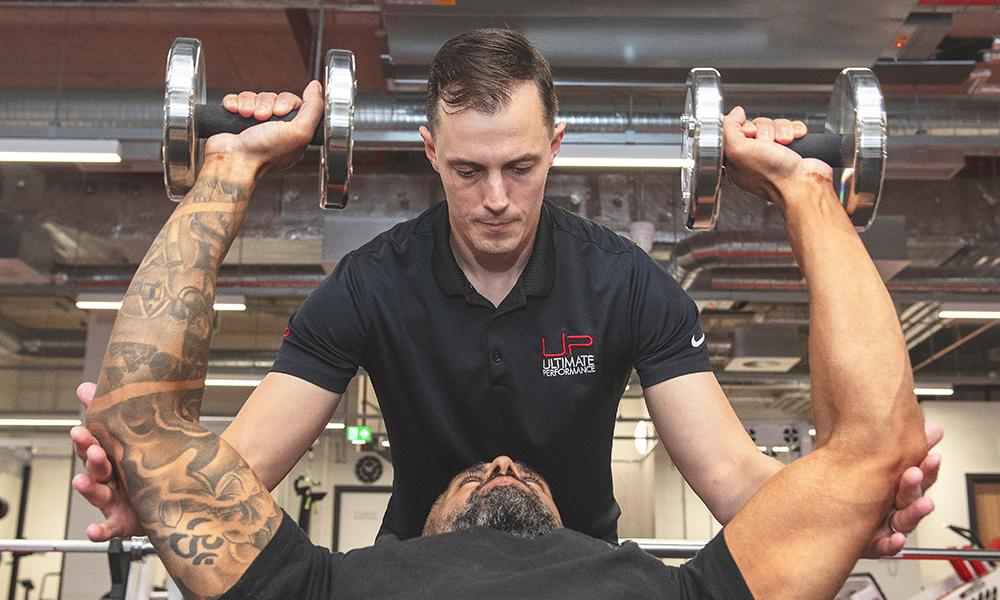 Subscribe to Wharf Life's weekly newsletter here
Ultimate Performance (UP) might look a bit like a traditional gym.
Descend into the brand's Wood Wharf facility underneath the 10 George Street residential tower and you'll find ranks of high-end Atlantis fitness machines in serious red, white and black livery, shiny lines of silver dumbbells awaiting the firm grip of sweating clients and a scarlet trackway ready for a pounding from those pushing sleds.
But this business is a very different animal.
This is "where the excuses stop and the results begin" – according both to the writing on the wall of the facility and more subliminally from the TV screen beside the street-level entrance, which broadcasts an unrelenting carousel of before and after pictures of the bodily changes achieved by its clients.
Founded in 2009 by personal trainer Nick Mitchell, UP has grown from a one-man band in east London, to operating 21 gyms in four continents.
It only offers in-gym or online personal training, meaning its clients only work out at its facilities on a one-to-one basis for hour-long sessions with their trainer present.
"Our motto is: 'Producing results not promises'," said Wood Wharf UP gym manager Mike Turnbull.
"We always aim to give clients a significant return on their investment.
"Nick's founding idea was to change the personal training industry for the better and to make sure the clients were getting the best out of it.
"People who train with us get serious value for money.
"They sign up for results – whether they want to achieve a certain bodyweight or look – and we're going to say that with the programmes that we have, designed over more than 10 years, we know we can deliver."
The internet is awash with surveys suggesting people often fail to achieve the fitness goals they set themselves – one by Bodybuilding.com found only 27% had done so within a year with only 40% getting halfway there when left to their own devices.
UP's approach is squarely aimed at addressing that challenge, although with a price tag of £5,650 for a 12-week, 36-session package, access requires a significant financial outlay.
The justification for that bill comes in the sheer intensity of approach from UP.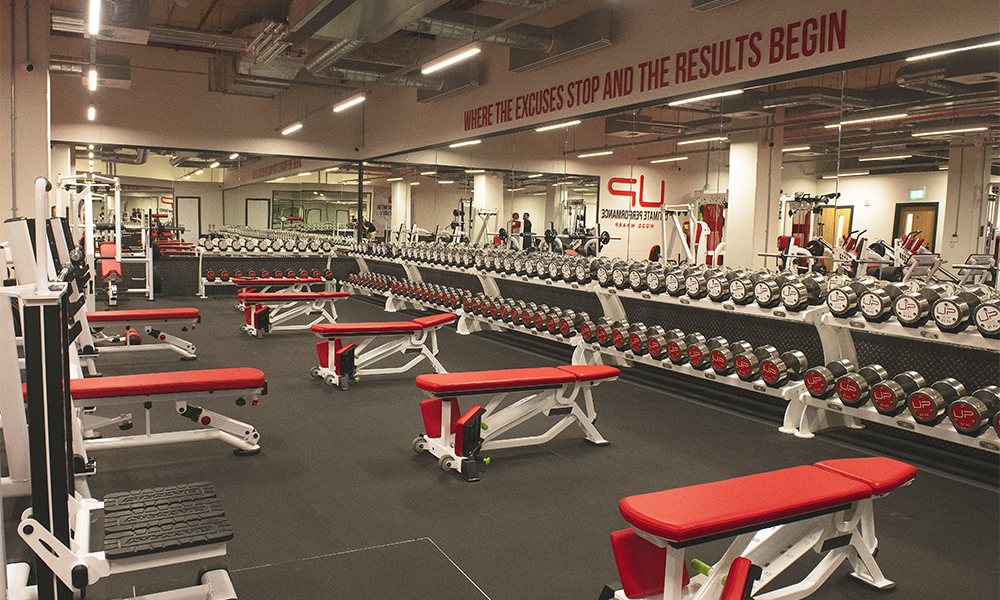 "Our programmes are very much backed up by science, so we know we can deliver," said Mike.
"First of all at a consultation, we break down the layers to find the true reason a client has come to us.
"That's different for every person – it might be to get a six-pack, to be able to perform 10 pull-ups or just to feel healthy again.
"We want to understand their vision so we can project-manage to help them achieve their end goal.
"We'll take a full set of measurements, photos and conduct an intense assessment on the gym floor so we get a real profile of their starting point.
"Then we'll know what to do to build their training programme.
"It will also allow us to set nutritional guidelines – how many calories a person is going to need – breaking that down to fats, protein and carbohydrates, so we can find the calorie deficit necessary to help achieve their goal.
"From a scientific point of view, that's the guarantee – the harder part is coming in with the right mindset and being able to follow the plan.
"That's where our trainers come in to try to find the right solutions to any problem, to guide people and help them stay accountable.
"We have a messaging system where clients can contact our trainers at any time as a support network to keep them going."
This holistic approach offers clients a clear plan to achieve their goals, although UP is clear that the effort has to come from them.
The brand's regional manager for London and Amsterdam, Matt Milles, said: "We're serious about what we do to achieve results.
"For us, it's about going the extra mile with everything we do. 
"That includes how we approach nutrition – we offer packages to help time-poor people – how we train clients in the gym itself, the level of support and service we give outside the gym and the amount of time and money we invest into making sure that every aspect of our operation works, whether that's the personal training product itself or the technology behind it.
"Even if we're doing something well, we don't want to rest on our laurels, but ask ourselves how we could do it better.
"However that doesn't mean our clients have to be athletes – we train clients from every single background you can imagine.
"We have complete beginners, people who want to get in shape ahead of a holiday or a wedding, or sports people who want to build muscle.
"People usually come to us because they want to achieve a physical goal, but they find there are also lots of mental health benefits to exercise.
"Our clients talk to us about how much more confident they feel and the benefits to their relationships with their family and work colleagues.
"They're more energised – they've got more energy to spend with their kids and such things are priceless."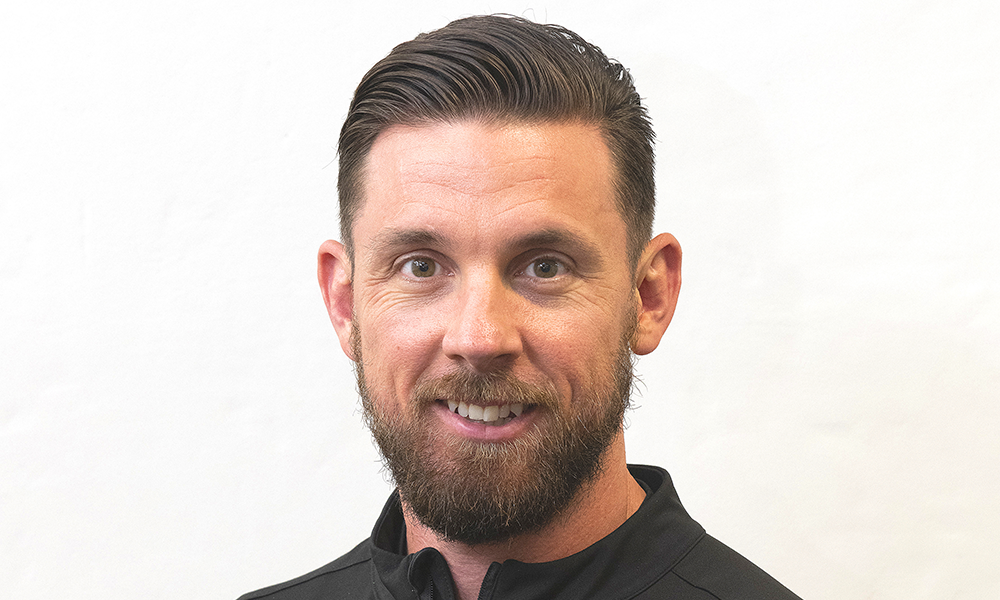 Mike and Matt have been with UP for about seven years, having both worked as personal trainers before joining.
"Working in commercial gyms is tough," said Mike.
"It's finding your feet, building a client base – you're out there on your own, wanting to be the best, but not sure how to get there.
"At UP, you have a mentor and a team and there's a lot of support.
"You'll be looking after your clients, but we're always working to understand how we can improve our programmes – you have to be a certain level of trainer before you walk through the door.
"Then you get to concentrate on that job because you don't have to do the marketing or the sales – you just focus on the training and helping your clients get the most out of it.
"That's the best bit of the job – seeing the person in front of you changing and working towards their goals is super-rewarding.
"As a manager, my role is to look after and train the trainers and to oversee the programmes.
"We have multiple team meetings every week to discuss where we can improve.
"That's all to make sure we're delivering a very high quality of service to everyone."
Having recently opened, UP's Wood Wharf gym is currently seeing about 100 clients per week, but has capacity for at least 400 as it looks to grow its customer base locally.
"As a trainer myself, joining UP was like going from playing Sunday football to the Premier League," said Matt.
"It was a massive difference in terms of the results we achieve but also the amount of effort we put in.
"Our clients are generally very successful at what they do, but that can mean their health and fitness has taken a back seat.
"That might be because they have a career and a family and that's understandable.
"We're here for when they realise they need to make a change and, instead of going into a commercial gym and spinning their wheels with no progress, this is a place they can come where they know they will get results.
"As long as they are prepared to do what they need to do, they can be confident we'll cross all the Ts and dot all the Is to make that happen.
"You might see your trainer for three hours a week, but we're in touch with our clients every day outside those sessions – that really makes the difference.
"I really think that's the big secret and the reason we achieve the results that we do – because we go the extra mile. That comes from experience."
Ultimate Performance is open daily with early morning and evening sessions available most days.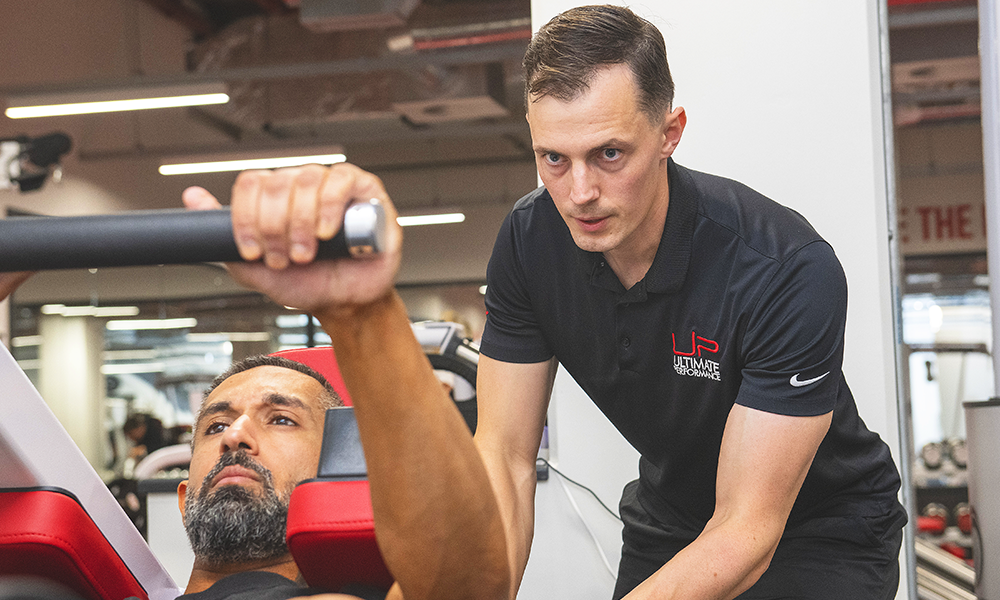 Read more: Discover open water swimming in Canary Wharf
Read Wharf Life's e-edition here
Subscribe to Wharf Life's weekly newsletter here
- Jon Massey is co-founder and editorial director of Wharf Life and writes about a wide range of subjects in Canary Wharf, Docklands and east London - contact via jon.massey@wharf-life.com