How the Level39-based fintech startup gets customers who use it to pay, 10%-15% off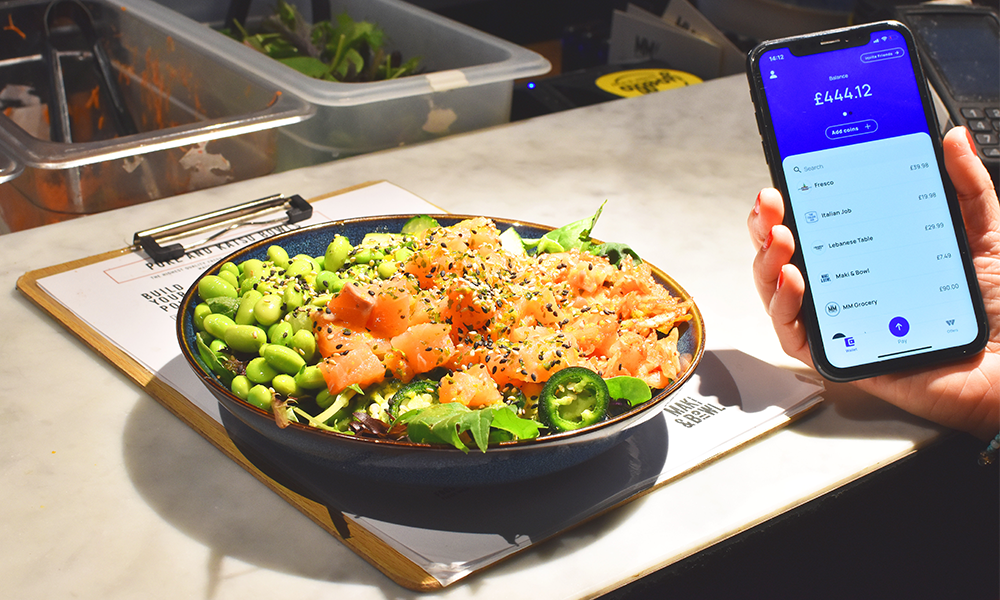 Subscribe to our free Wharf Whispers newsletter here
Collaboration is incresingly the lifeblood of the economy – especially when there's something in it for consumers.
Everyone loves a deal, right? And this is why Canary Wharf-based fintech startup WyzePay's latest venture should be celebrated.
The prepayment loyalty app has welcomed 10 traders at MMy Wood Wharf in George Street to its roster of participating local businesses (the Temple Of Art And Music basement jazz club at the venue is coming soon, too).
That means anyone signed up for WyzePay can get 10%-15% off anything sold by them simply by paying through the platform.
It works like this. Users download the app.
They purchase credit with one of the traders using a credit or debit card with their money going straight to that business.
As a thank-you for paying up front, the trader gives the user a discount depending on how much credit they buy.
The more you purchase, the greater the discount.
For example, the user might pay £9 but get £10 of credit if the offer is 10%.
That balance is then stored in a closed digital wallet and the user pays the trader by scanning a QR code on the trader's phone through the WyzePay app on their device.
Buying credit and paying take seconds, meaning a balance can easily be topped up to cover a purchase.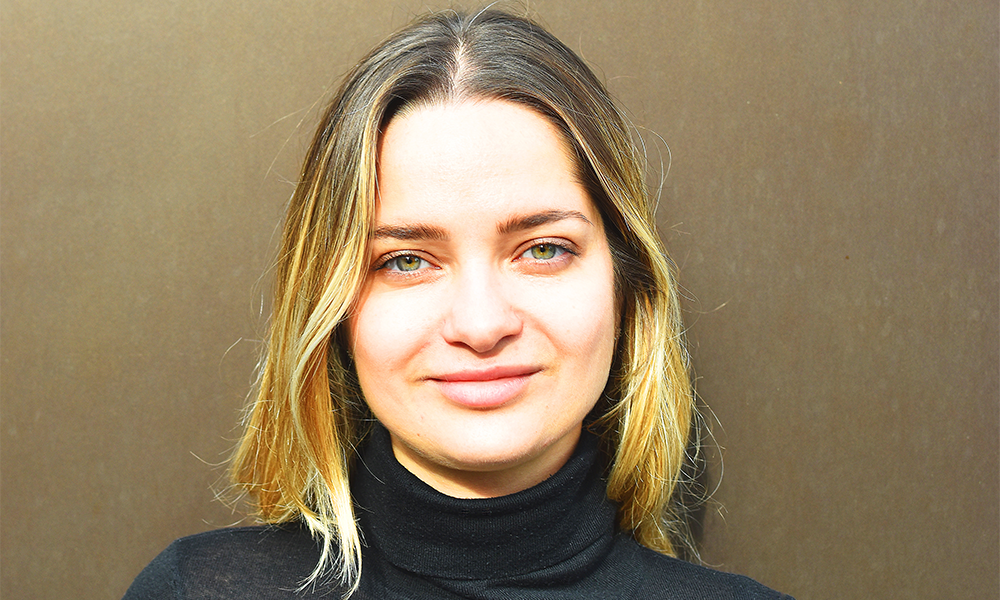 In essence, the system is similar to loyalty schemes, where customers get something for free as a reward for repeat business.
"It's basically a smarter way to spend," said Anya Markitanova, head of business development at WyzePay, which is based at Canary Wharf's Level39 tech community.
"You use it to get rewards for your money and for your loyalty.
"We all have cards from coffee shops in our wallets with one or two stamps from goodness knows where.
"We forget about them or lose them.
"Sometimes we get all nine stamps and a coffee for free or some other perk.
"What we're doing is reversing the whole way that businesses interact with customers by allowing companies to reward spending up front.
"There's no waiting to get a full set of stamps."
This means there's always a reward for the customer, however much they spend with a business through WyzePay, with a minimum of 10%.
While the company is already working with the likes of The Grandstand Bar, Obica, Boisdale, 640East, Seoul Bird and Brick Lane Bagel in Canary Wharf, MMy Wood Wharf is something new for the team.
"It's one of the less well-known locations in the busy ecosystem of the estate – a lot of people do not know that this wonderful, cosy place is there and we're on a mission to change that," said Anya.
"It's our first merchant group on WyzePay because it's different to the other venues.
"It's a marketplace with different traders in the same space so, by definition it attracts various kinds of customer.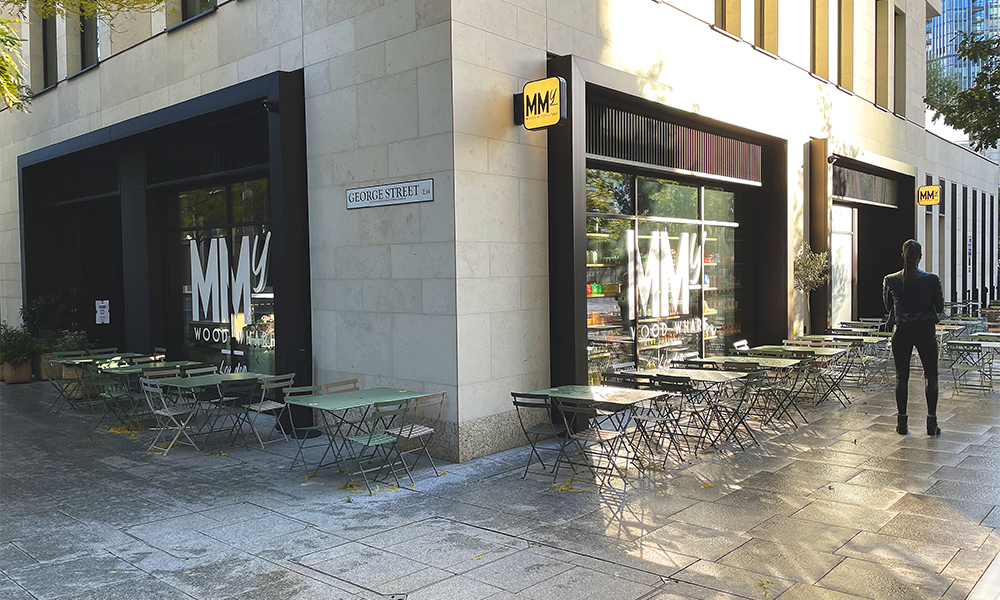 "That gives us access to a wider audience who might not even know what they want for breakfast, lunch or dinner – whether it's gelato, pizza or Lebanese cuisine – but they can use WyzePay with any of the traders."
There is a lot to choose from at MMy.
There's Fresco La Pizza Napoletana serving, well, pizza, Dez Amore's freshly made pasta, Bindas Eatery's richly spiced Indian dishes, Dim Sum Lab's Chinese dumplings, Maki And Bowl's Hawaiian-Japanese cuisine and gelato, pastries and coffee from Badiani.
There's also Levantine food from The Lebanese Table, craft beer from The Italian Job, cocktails from Ethika and fresh food, ingredients and supplies from MM Grocery.
A deal with the venue's basement jazz club – The Vineyard – run by the Temple Of Art And Music, is also in the pipeline.
Anya said: "Personally, I'm a huge fan of the coffee from Badiani, the diet-friendly poke from Maki And Bowl and the Espresso Martinis from Ethika.
"Our platform works very well for people who plan what they're going to spend, but equally for last-minute decision makers.
"It takes a few seconds to buy credit through the app, so you can do it on the spot.
"Loyalty cards would tend to get lost or forgotten, but we all carry our phones with us everywhere so your WyzePay digital wallet is with you all the time.
"All you need is a charger and a connection to the internet."
The key to WyzePay is that it doesn't just work for the consumer.
Obviously Cafe Nero hasn't just been giving away its 10th coffee for free out of the goodness of the late, crazed emperor's heart.
"We create value for traders and retailers too," said Anya.
"As a business, it's always helpful to have cash today rather than tomorrow and the money goes straight to the trader when a user buys credit.
"Then their customers feel good when they spend that credit and that helps the business create a long-term relationship with consumers.
"There can be a misconception, because we operate a closed digital wallet, that WyzePay is a kind of cryptocurrency.
"That's not the case. We trade online in Pounds Sterling, the official currency of the UK and we don't hold any money.
"The digital wallet is just a representation of the balance a customer holds with a particular trader.
"When you buy credit it goes up and, when you spend through the app with the trader, it goes down.
"The discount with all the traders who have signed up at MMy Wood Wharf is currently 10%-15%, but we actually allow all the businesses to control the level of discount and minimum spend.
"Different discounts can serve different purposes, so the traders can quickly adapt to the ever-changing landscape.
"They might, for example, offer a limited discount at a particular time if they have a seasonal offering.
"People tend to buy less gelato in the colder months, for instance, so it would be possible for Badiani to remind customers they are still there with a bigger discount.
"It's always more tasty when you get more gelato for your money."
With WyzePay now live at MMy, it's hard to see why anyone would pay with a card instead.
You can download the WyzePay app here
WHAT TO BUY FROM MMy WOOD WHARF'S TRADERS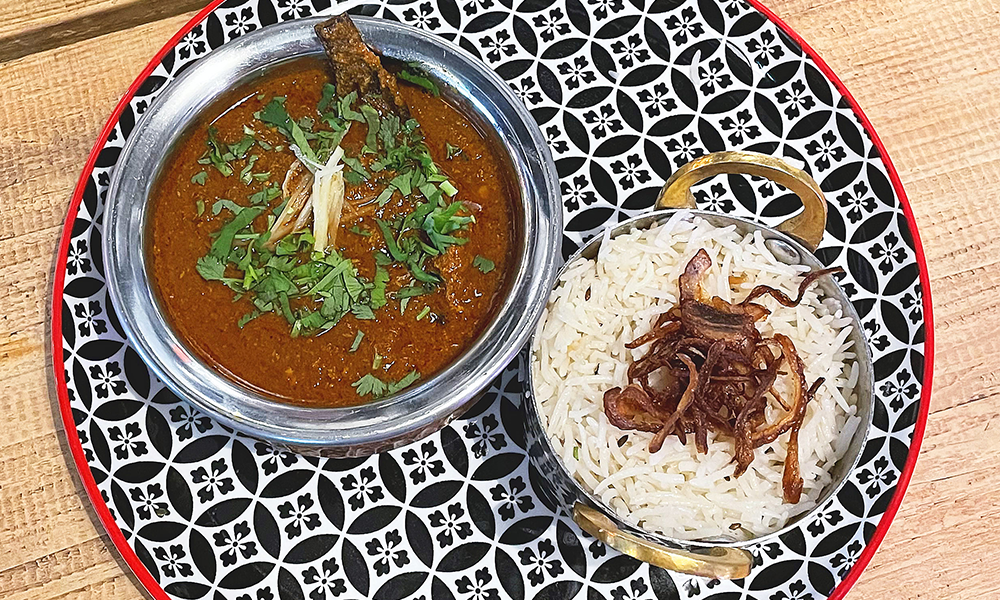 RAJASTHANI LAMB CURRY
This powerfully spiced dish comes with plentiful rice and will leave your mouth tingling and your soul burning for just one more rich forkful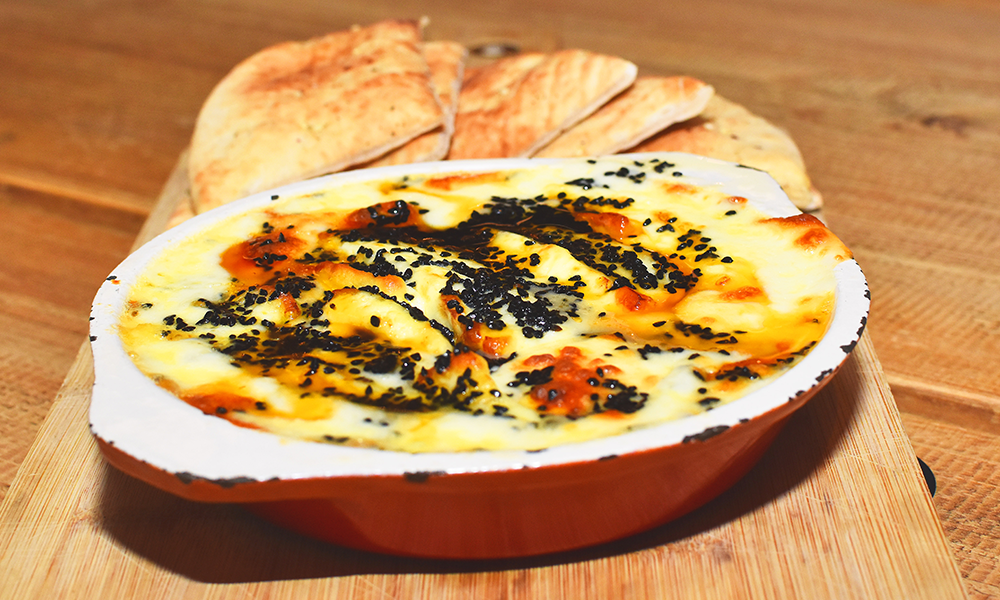 BAKED HALLOUMI FONDUE
One for the cheese lovers, this hot pot is a truly enormous quantity of silken, melted delight, served with plentiful flatbread and garnished with black cumin seeds. The headline halloumi retains its structure, sat in a stretch bath of cheese just waiting to be mopped up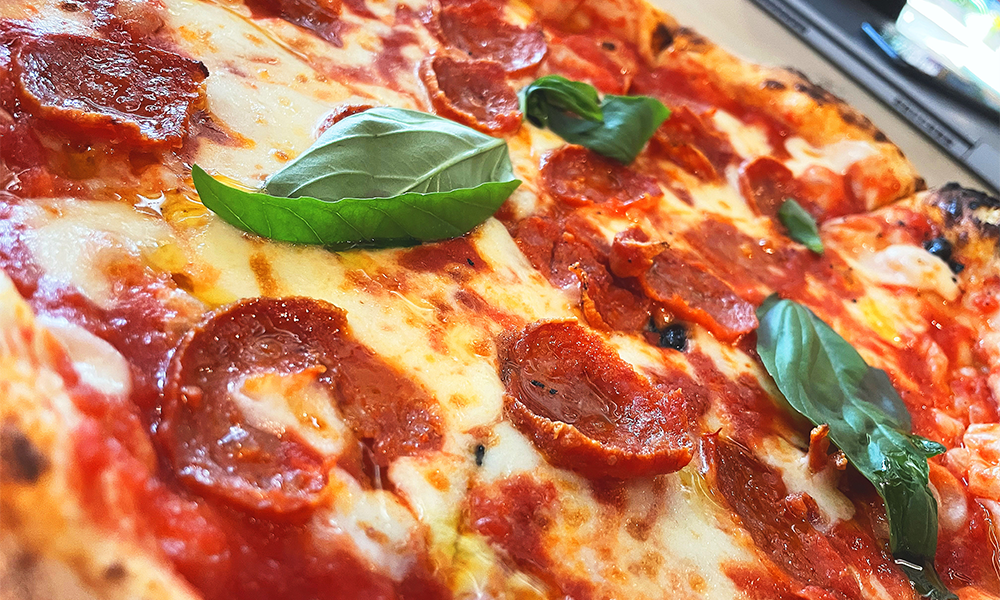 PIZZA DIAVOLA
Classic Naples-style pizza served with great rapidity and a wealth of fresh ingredients strewn across its surface. While spicy on the tongue, this expression of a fiery stalwart also features an endearing sweetness in the mouth
REWIND, SIGNATURE BREW
While this friendly, gluten free IPA isn't enough to blow the bloody doors off at a comforting 4.7%, its complex blend of pine and citrus notes should satisfy – especially at up to £1 off per pint, when paying with the app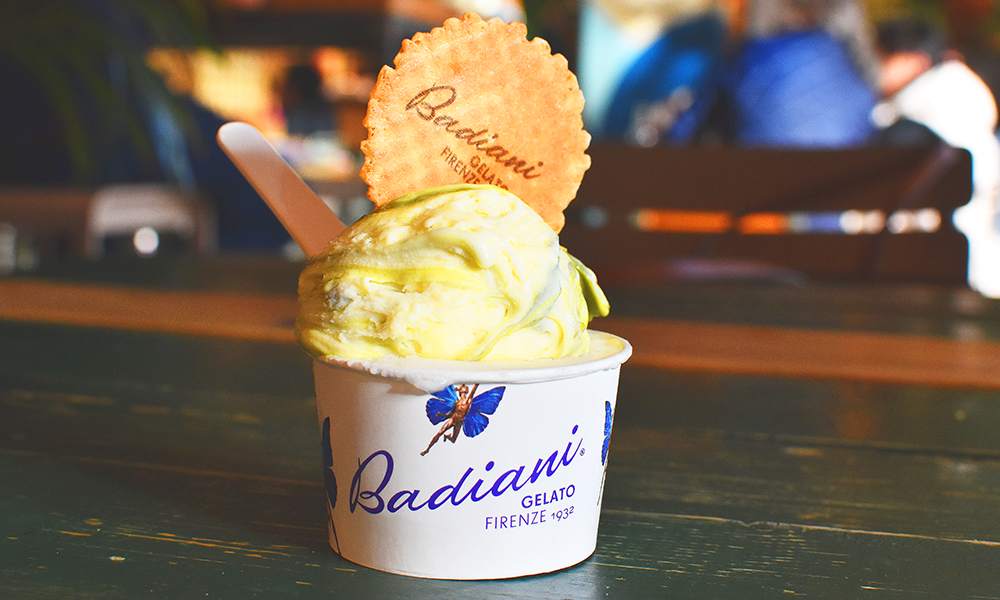 MEDIUM CUP (TWO FLAVOURS)
Already a Wharf favourite since its arrival on the estate opposite Waitrose, the gelato is thick and creamy and the sorbet smooth and sharp. The combination of pistachio and lemon in my cup is a winner, but then what do you expect from a brand that takes its heritage from a store in Florence that started serving top quality ices in 1932?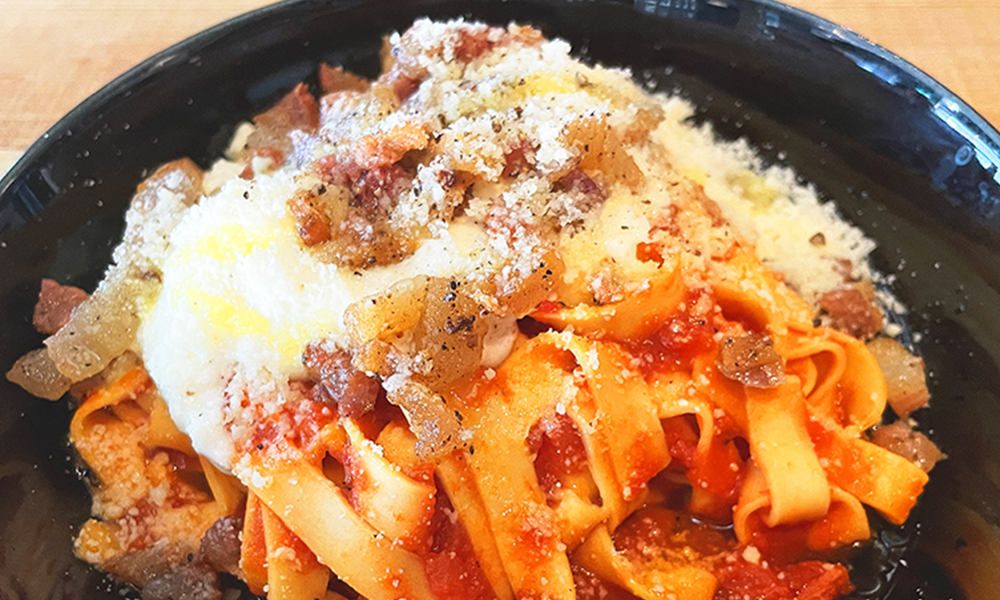 TAGLIATELLE TOMATO AND BURRATA
This is luxury in a bowl. It seems pasta and sauce simply wasn't enough for the chefs at Dez Amore, who decided to dump a fat lump of burrata in the centre of this dish. If you're already on track to ordering, adding bacon (£1.40) and Parmigiano (70p), is a natural progression and well worth it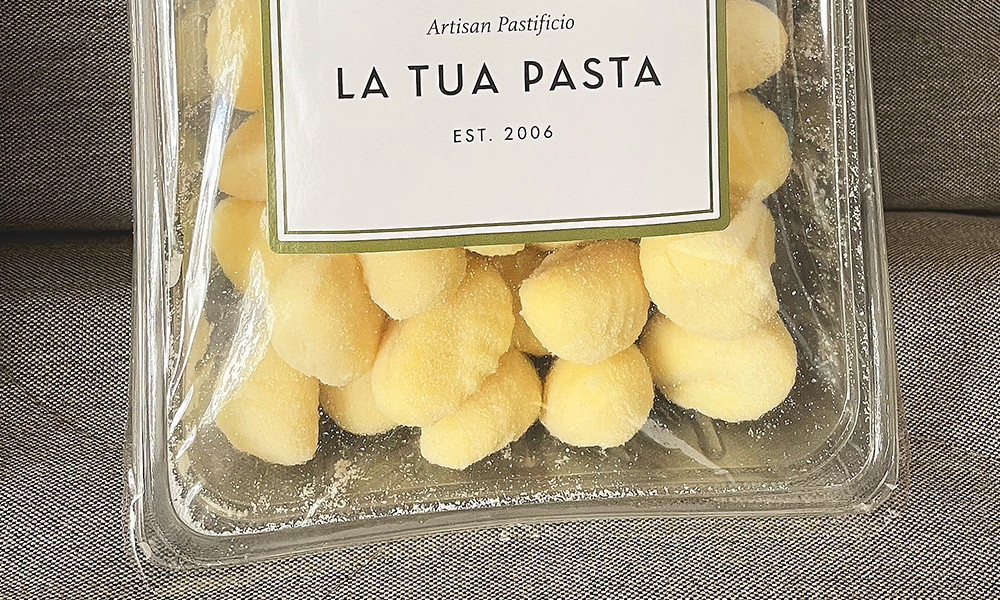 GNOCCHI
This store is packed with all manner of fresh and dry ingredients, also offering sustainable shampoo and wine from the barrel. The fresh gnocchi is as soft as a cloud on the tongue, ideal paired with fresh pesto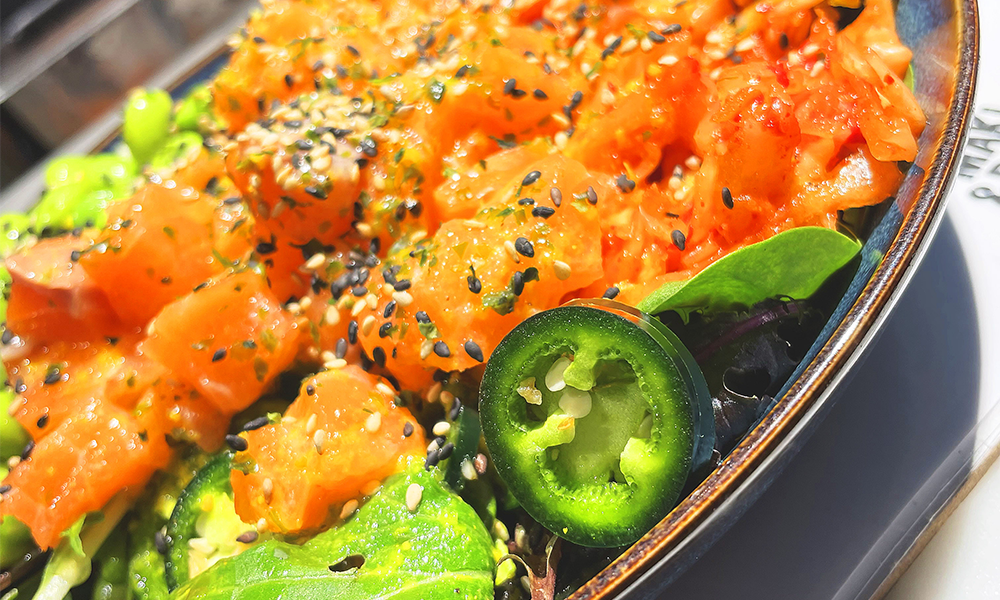 BUILD YOUR BOWL
The poke revolution has swept through London and it's easy to see why. The combination of raw fish and fresh ingredients is pretty hard to resist, especially when it looks like this
PRAWN DUMPLINGS
Dumplings are, when done well, one of those comfort foods that are far too tempting. These soft, juicy parcels fall into that category – the kind of plate that disappears all too quickly, necessitating a top-up on Wyze and a fresh visit to the counter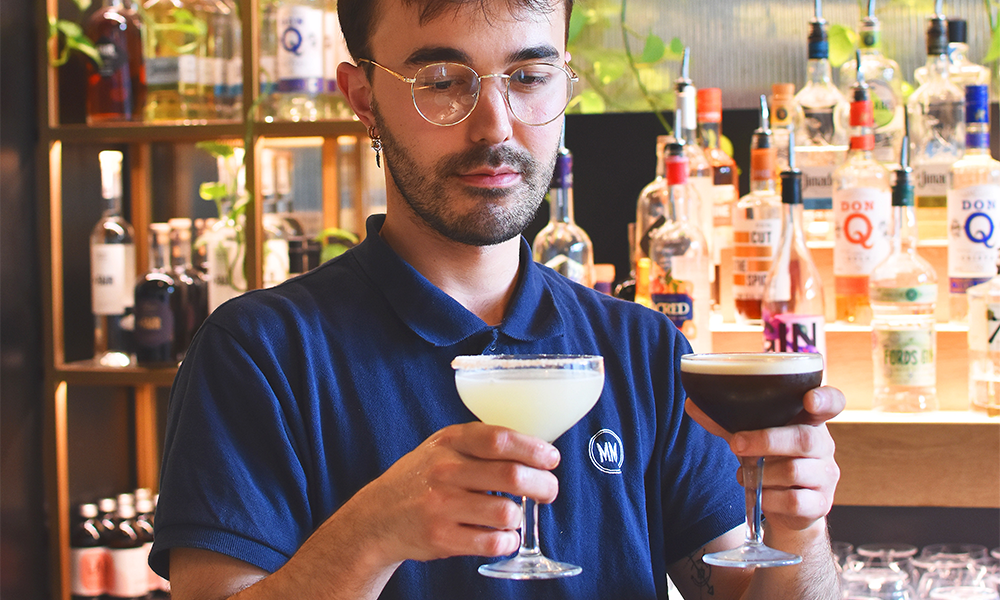 MARGARITA
For those in the know, Ethika has long been a go-to for quality cocktails on the estate. Snuggled in a corner of MMy Wood Wharf, this excellent bar mixes a sparkling menu with the enthusiasm and charm of its staff. Its salt-rim Margarita is an ethereal, light-touch take on a classic that slips down all too easily. Expect delicate shards of lime slicing neatly through the alcohol
Find out more about MMy Wood Wharf here
Read more: Sign up for the Santa Stair Climb at One Canada Square
Read Wharf Life's e-edition here
Subscribe to our free Wharf Whispers newsletter here
- Jon Massey is co-founder and editorial director of Wharf Life and writes about a wide range of subjects in Canary Wharf, Docklands and east London - contact via jon.massey@wharf-life.com