Head chef Ken Miyake talks inspiration and learning to cook as we sample some of the venue's delights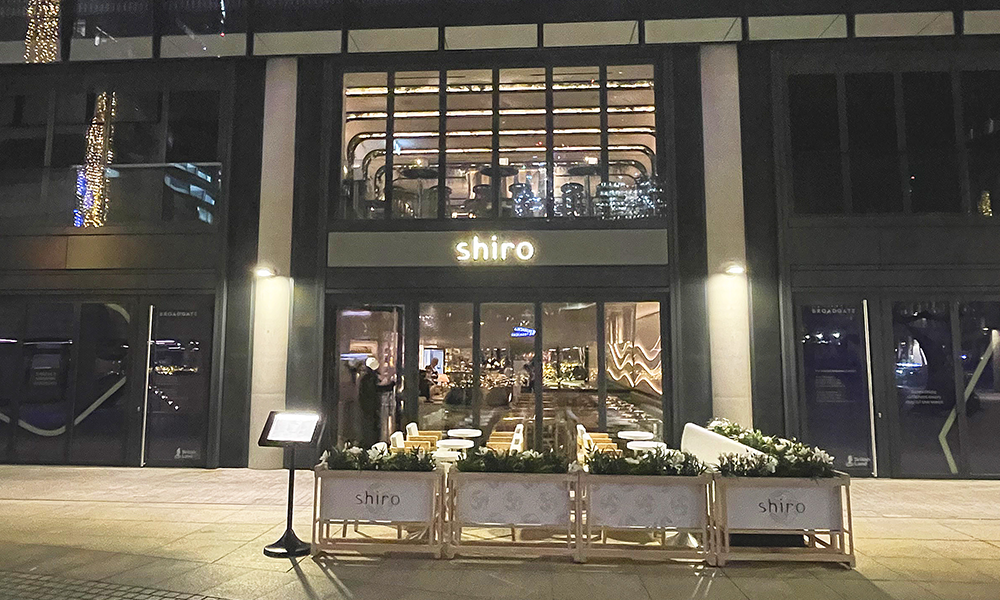 Subscribe to Wharf Life's weekly newsletter here
This article is part of Wharf Life's new regular series on the benefits of Crossrail for those living or working in Canary Wharf, Docklands and east London
TASTE TEST
While Canary Wharf is replete with lunchtime dining options, the Elizabeth Line provides the ideal escape route for those keen to put some distance between themselves and the office.
Among fresh, far-flung temptations is recent opening Shiro at Broadgate Circle.
It's a short walk from Liverpool Street station, itself just seven minutes from the Wharf's Crossrail stop, making it more than feasible as a dining option in the middle of the day.
It's Aqua Restaurant Group's fifth establishment in the capital and boasts more than 20 siblings worldwide in the likes of New York, Miami, Beijing, Dubai and Hong Kong.
Overseen by head chef Ken Miyake – a man of Japanese heritage who grew up in Spain – it offers diners a modern twist on sushi alongside a contemporary take on the classic bento box.
This is welcome news for a hungry Wharfer and I resolve to try one of the Lunch Sets, which all come with pickles and Okazu of the day as well as rice and Miso if you're eschewing the ramen.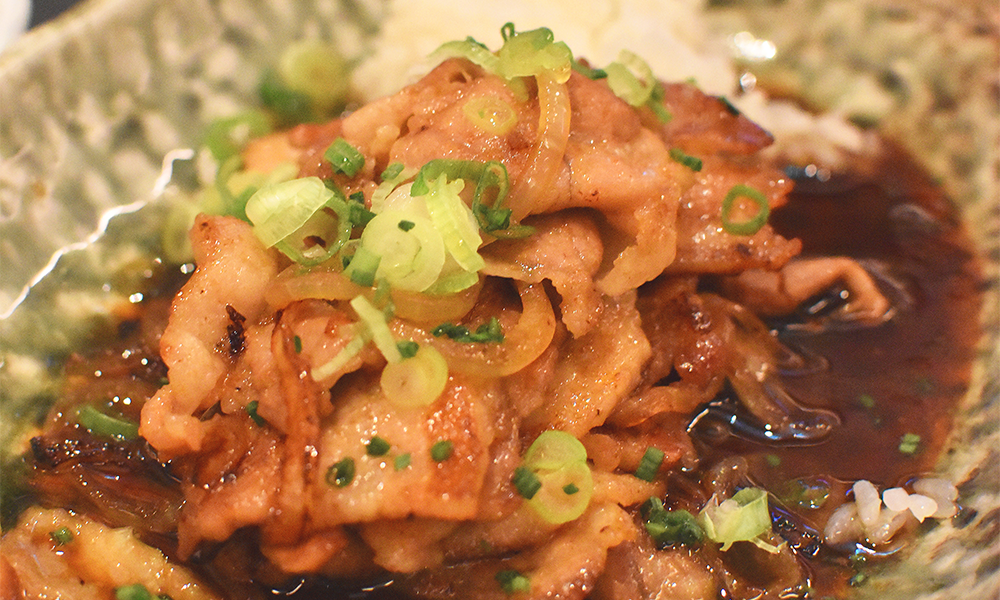 Sampling starters first, Shiro quickly reveals itself as a place of homely comforts with Rock Shrimp Tempura (£13) a carefully balanced triumph.
The much vaunted Crystal Sushi – a dish invented in Hong Kong, where flavoured gelatine coatings are used to enhance the rice and fish pieces – turns out to be much more than just an Instagram gimmick, with the glossy coatings adding a real depth of flavour to the morsels on offer.
But somehow the distilled warmth of the Set eclipses the prettiness of the showstoppers. Ken's Pork Belly Ginger Teriyaki, when served with its unfussy accompaniment of rice, marinated chicken, miso and a little pickle is a pretty decent deal for £19.
There's the rich umami of the liquor the meat sits in and plenty of flavour in the sides to make it easily enough for a light lunch on its own and one well worth the short trip on Crossrail.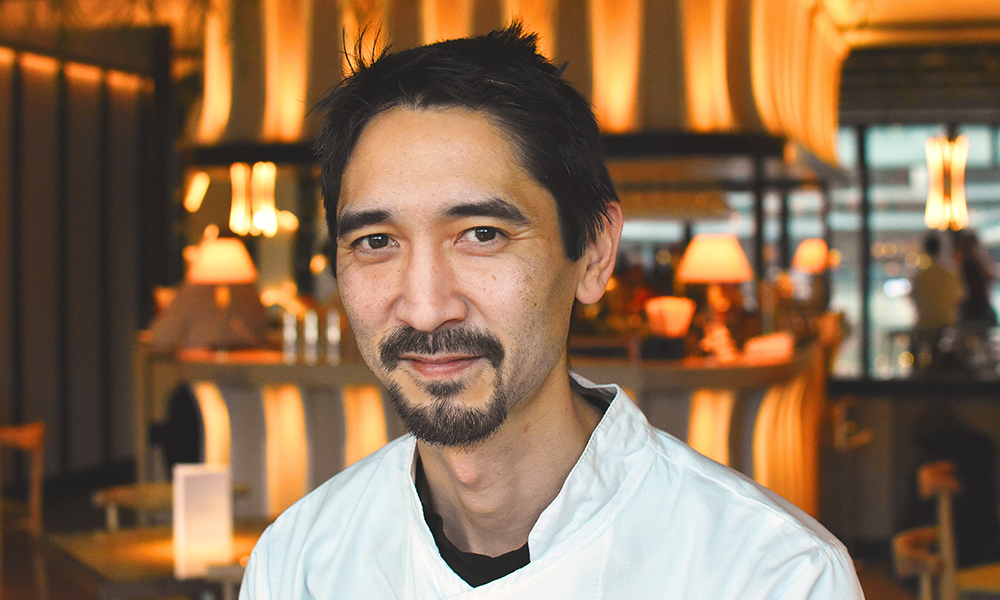 HEAD CHEF SAYS – Ken Miyake
With nearly a decade under his belt working for Aqua and almost two in the UK, Ken is a softly spoken man who, despite the obvious complexity of some of his food, has a passion for simple carbs, family and the firey bite of ginger.
He said: "The idea of the Lunch Sets is that they are what your parents would have given you – some rice, soup, your protein and a pickle, which is good for your digestion.
"Then there's something called an Okazu, which is a little nibble of something else. I'll probably get in trouble for saying this but it's like a tapa in Spain.
"My mother's a chef. She used to cook for a family of 13 and then had a restaurant in Spain.
"We moved there in 1989 and in 1992 she opened up a restaurant in Marbella – one of the few places serving Japanese food there.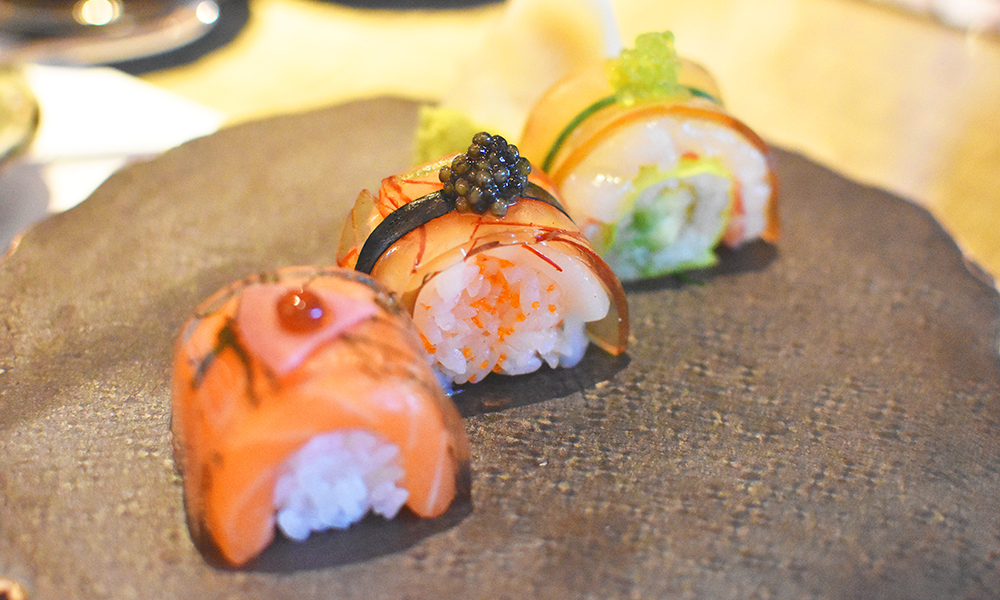 "I had to learn how to cook when I was living by myself – I went to university and I was cooking all the stuff I really liked at home.
"While I was there I ended up working in all these European restaurants and that set me on the path to becoming a chef.
"At Shiro we're doing something different, modern. The ramen is good – it comes from a chef's family recipe where the broth takes 48 hours.
"Personally, I would order the Pork Belly Ginger Teriyaki because ginger is good for the blood and you can't go wrong.
"Then there's the Crystal Sushi with a gelatine coating full of flavour – it looks very pretty and it gives you that extra taste.
"It was developed in Hong Kong about five years ago and we've now brought it to London."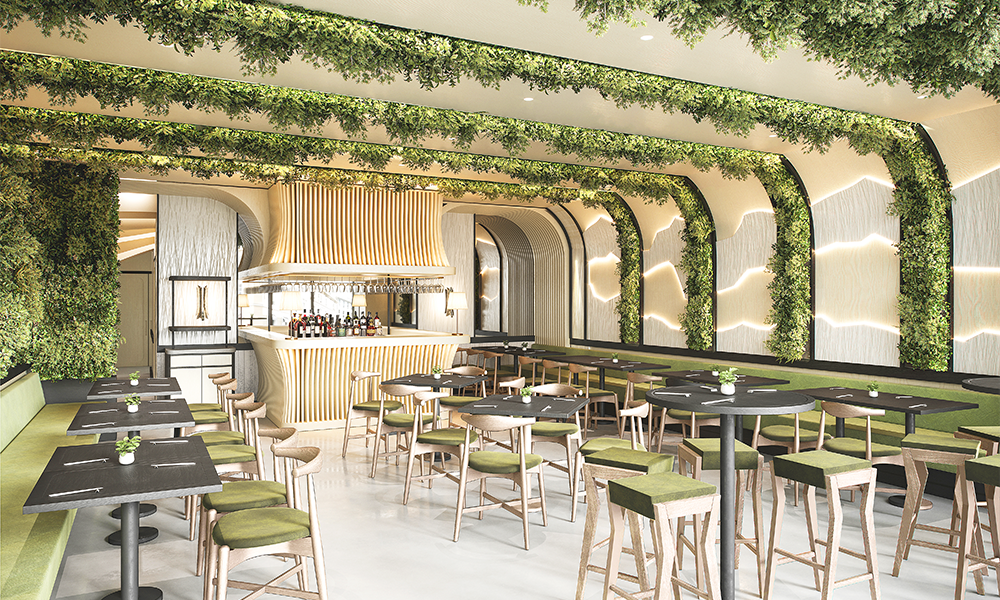 Read more: How Atis aims to nourish and satisfy Wharfers
Read Wharf Life's e-edition here
Subscribe to Wharf Life's weekly newsletter here
- Jon Massey is co-founder and editorial director of Wharf Life and writes about a wide range of subjects in Canary Wharf, Docklands and east London - contact via jon.massey@wharf-life.com