Built By Levy store is the first of its kind at a UK events venue to use Amazon's Just Walk Out tech
Subscribe to our Wharf Whispers newsletter here
Almost imperceptibly things move on and sharpen up.
The Elizabeth Line's final timetable has arrived, meaning its full service is now available across the city.
Already it's the busiest railway in the UK, purple arteries pumping people through London.
Areas that were once challenging to get to, have been pulled dramatically closer to others in ways that many in the capital are only just starting to explore.
Take Canary Wharf and Royal Docks, for example.
The journey between them was once an awkward dog-leg.
A couple of stops on the Jubilee line followed by a couple on the DLR, or a change in trains on the latter, before a graceful meander over the River Lea.
Then, bang. The smoothest, quietest railway in TfL's network takes that trip and drops it down to three minutes.
All of that bothersome friction has been removed at a stroke.
The decision to attend a show at Excel via Custom House has been transformed into one purely of desire, not practicality.
Suddenly, the decision to move City Hall to Royal Victoria Dock looks inspired, with this rapid conduit offering breathtakingly quick access to central London.
In short, it's about speed – and that's something that's increasingly a focus inside Excel too.
The vast exhibition and conference centre recently saw Market Express open its gates.
Fully kitted out with the system that makes Amazon Fresh work without checkouts, this new convenience store isn't just a carbon copy of the tech giant's high street outlets, it's an evolution.
Here there's no faffing with an app to gain access, for example. Only a payment card or digital equivalent is needed.
Then it's scan, grab anything you like off the shelves and leave.
Just as the Elizabeth Line eases the journey to Excel, so Market Express makes shopping there more effortless than ever.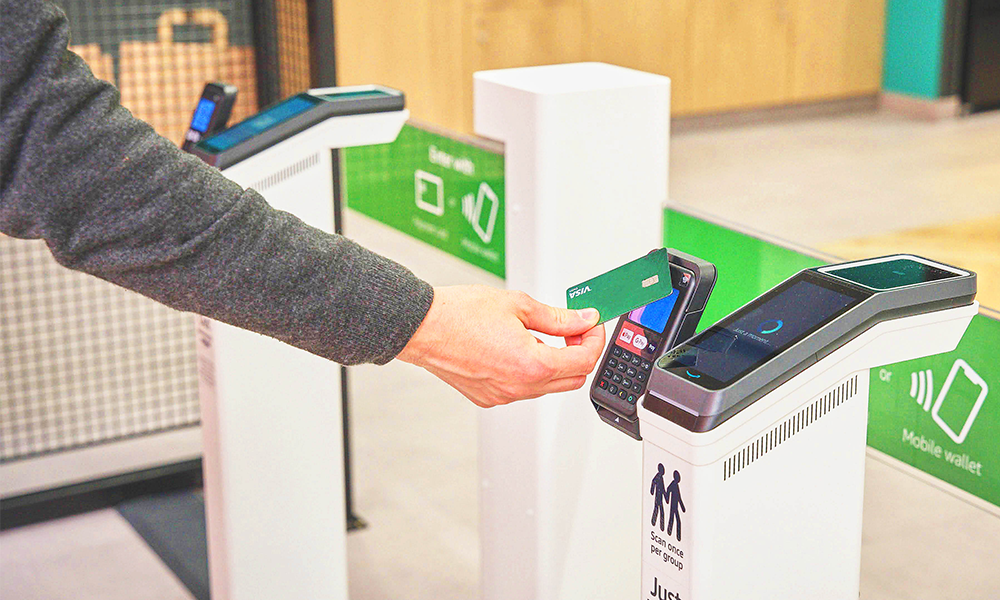 It takes nearly all cards (even American Express was in the works when we visited), offers some 400 different products and is, in all likelihood, the future of shopping.
Created by a division of Levy UK + Ireland – the exhibition centre's catering partner – it's especially well placed given the nature of traffic at Excel.
"With about 400 events every year we host about 4million visitors and that's a lot of mouths to feed," said Phil Wetz, commercial manager at Excel.
"Levy is one of the biggest caterers in the sports and entertainment industry and we've been working with them for more than 23 years.
"We recently signed another long-term contract with them to ensure they will continue to operate in Excel for many years to come.
"We share a passion for sustainability and also technology, which is why we're delighted to open Market Express – a frictionless store that is a first for any UK event venue.
"You simply tap a card or payment method, take what you want from the shelves and walk out without any of the hassle of waiting for or using a checkout.
"We think it's really important to our customers.
"We get a lot of feedback from our visitors and event organisers and they say they want to have access to really good quality food, but they don't want to spend a long time queueing.
"The quicker we can make that process by using technology, the better."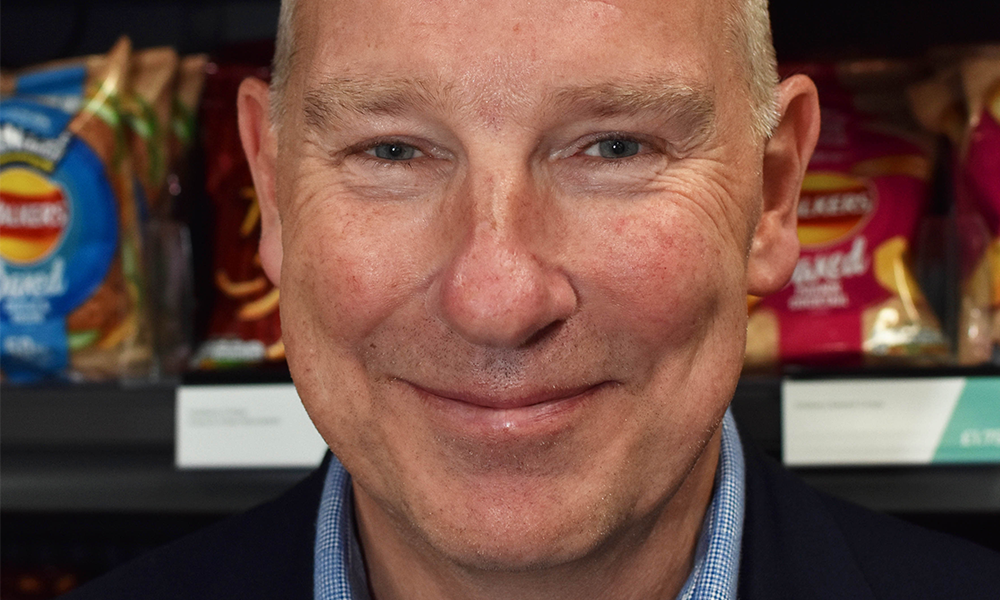 The store will be located more or less in the middle of the venue when its 25,000sq m extension to the east is complete.
On its shelves are cold and hot dishes, an extensive range of snacks, fruits, drinks and other essential groceries.
In addition, it also sells products such as shower gel, tampons, tissues and deodorants – anything an exhibitor or visitor might need to grab to ensure comfort during their day.
"The principle remains the same as an Amazon Fresh store – once you go through the gate, a number of cameras are tracking you and creating a virtual basket of the things you pick up," said Rak Kalidas, managing director of Built By Levy, which installed the store.
"It adds items and subtracts them if you put them back, no matter where that is in the store.
"We've done weeks of testing to ensure everything works.
"Digital receipts are then available by scanning a QR code on the way out if required.
"It's the first store of its kind that we've opened and it's really exciting to have done that at Excel in such a pivotal location.
"The stores still need staff to replenish the shelves and ensure customers are taken through the journey and that they are comfortable with the technology, because it's not widespread in the UK at the moment."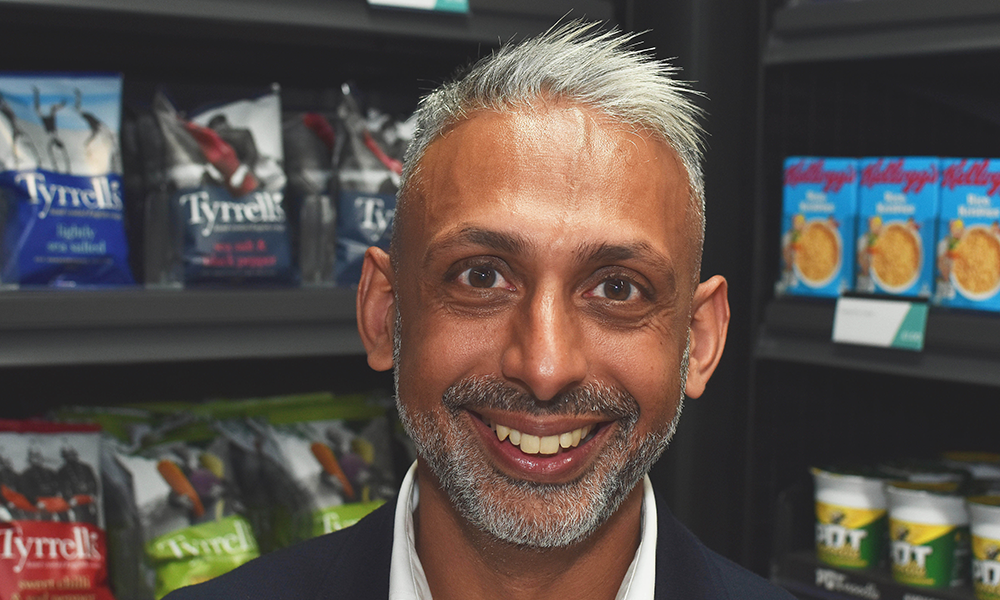 Market Express joins other technological innovations such as tablet ordering in restaurants and trials of automatic bars at selected events.
"The important thing is to make sure technology enhances a customer's experience and doesn't become a hindrance to service," said Phil.
"Through this store we can provide a better, faster experience for visitors, allowing them more time to network, learn and trade at the event they are attending."
This is, of course, the dream.
That technology will step in and free humans up to engage in the kinds of activities they want to, whether that's being more efficient in business or having more leisure time.
But as the incremental advances from Amazon Fresh to Market Express show, it's a path that's likely to be gradual as systems are tweaked and developed to better serve customers.
Right now, the experience of walking into a store, filling a bag and leaving just got a fraction more frictionless than it was before.
How long before there are no gates on the stores at all?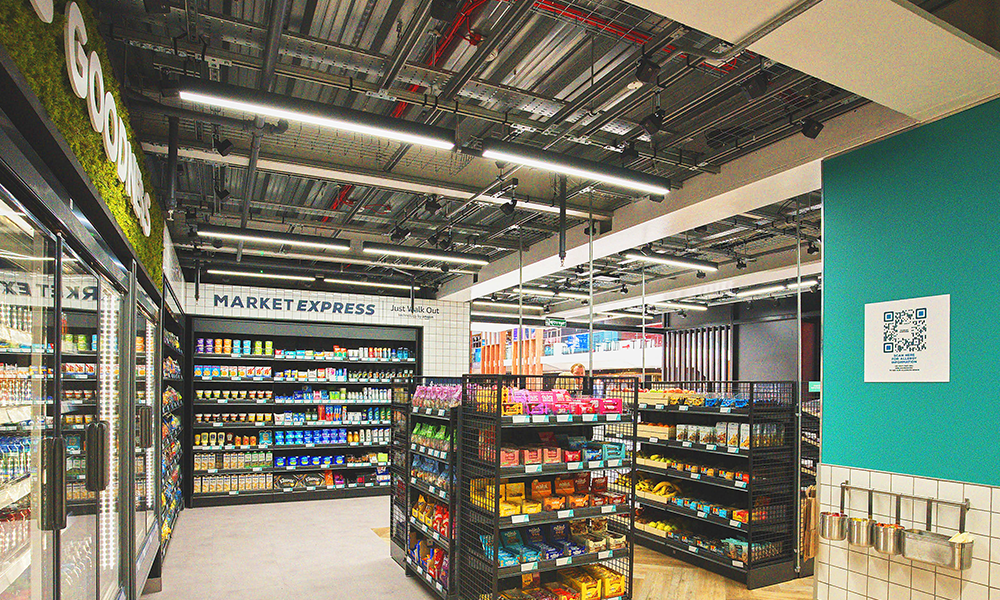 Read more: How Kinaara on Greenwich Peninsula offers authentic Indian flavours
Read Wharf Life's e-edition here
Subscribe to our Wharf Whispers newsletter here
- Jon Massey is co-founder and editorial director of Wharf Life and writes about a wide range of subjects in Canary Wharf, Docklands and east London - contact via jon.massey@wharf-life.com