Peninsula venue was mostly up and running a week after Storm Eunice, with part of Icon now trading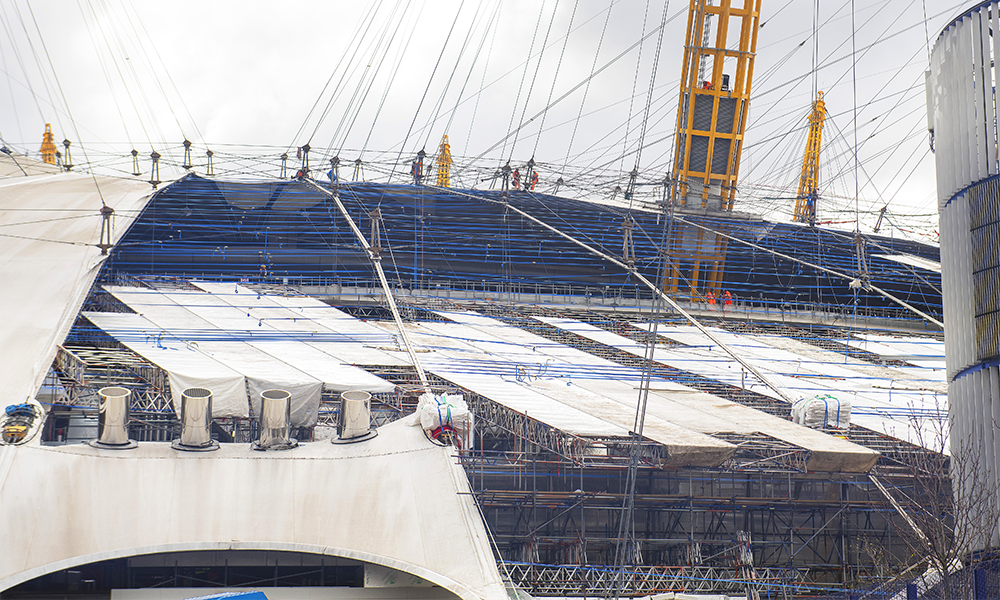 Subscribe to Wharf Life's weekly newsletter here
The holes ripped in the roof of The O2 by viscous winds instantly became the defining image of Storm Eunice as it tore across England on February 18, 2022.
In total eight out of the 72 segments that make up the dome were damaged, leaving a gaping hole in the eighth largest building in the world. 
Thankfully nobody was injured at the venue and while 6,000sq m of roof was missing it took staff a week to reopen the majority of the venue so concerts could resume and the attractions of Entertainment Avenue could start trading again.
A month after the storm, a section of outlet shopping centre Icon At The O2 also reopened, recently welcoming a new store from menswear brand Skopes. 
While the bulk of the retail destination remains closed as it is located directly under the hole, work to temporarily weatherproof the gap continues apace.
Full access is expected for shoppers in early May, once the venue is watertight and any damage to the units below has been repaired.
With trading already strong in the reopened section, that's something Icon's managing director Janine Constantin-Russell can't wait for.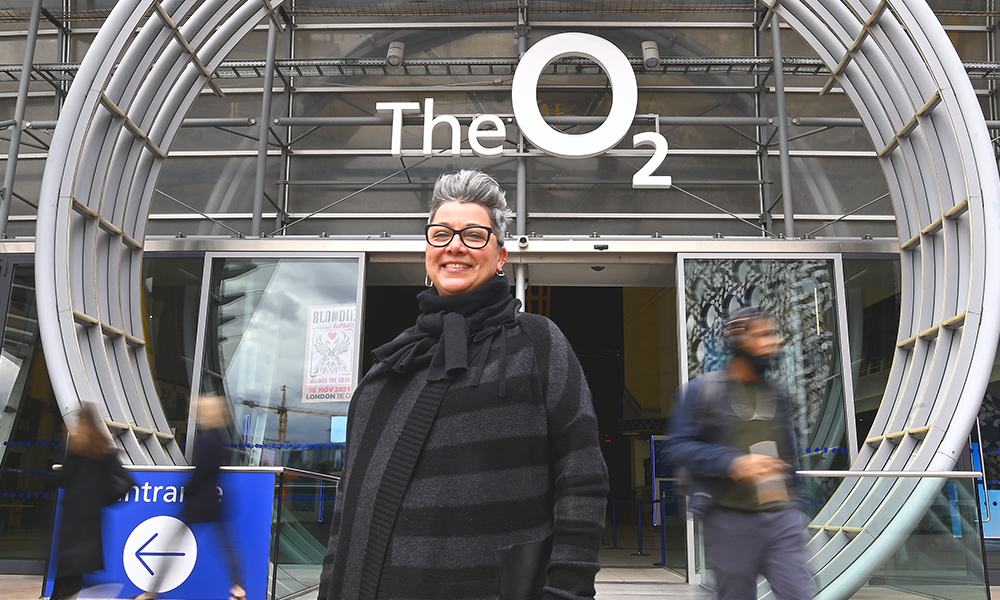 "I think we felt particularly tested because we'd opened our doors again and we were seeing such strength in our numbers after restrictions eased," she said.
"To have to stop again felt particularly trying. But there's definitely been a sense of cameraderie about it.
"Our teams have been fantastic – to open up the entertainment district and the arena a week to the day after the storm happened was an amazing feat – and then to open 22 stores at Icon in March was even more incredible.
"The press that we've had from Storm Eunice has been kind and sympathetic and we've had such lovely support from our local customers who have come to have a look and have supported us by spending their money here.
"In some ways it's been an opportunity to open our door a little bit wider, to say: 'We're here, we're made of sturdy stuff but these things happen'. We've been able to show the best we can do."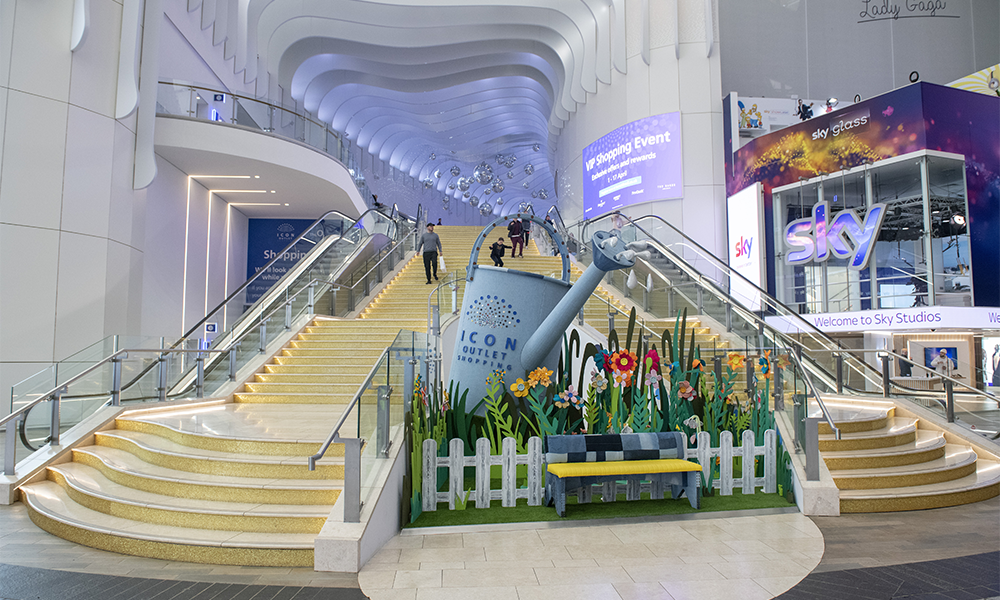 In addition to Skopes, more openings are in the pipeline with brands selling high performance sportswear and homeware expected to launch when the remaining section of the venue is back in business.
"We would say that mass media attention on The O2 is such that we have never been so busy from a lettings perspective," said Janine.
"We've been showing potential tenants around literally in hard hats as the units we've got available are under the part of the Icon affected by the repair work.
"Without exception, all of our businesses have seen improvement since the changes in Covid restrictions.
"On average sales are up 50%-60% on 2019 and we've seen those numbers come through straight away.
"But what we're seeing is not necessarily a pent-up demand, it's like a return to what people missed out on.
"It was fantastic to have online shopping during the pandemic and everyone's now found a place for how they manage that – how it makes their life more convenient.
"It also means people have a bit more time to spend picking up luxuries and making decisions in store – so what we've ended up with is this really discerning customer who's enjoying shopping and spending their time and money doing that.
"What we've seen is that the brands are curating their stores better to make sure they're giving those people what they want."
Activities are also a key draw with the likes of football venue Toca Social, Boom Battle Bar, Oxygen Freejumping soon to be joined by indoor skydiving venue iFly, which recently won planning permission to build a facility to the north of the dome.
"In other locations iFly attracts 150,000 visitors a year, so we're super happy about that," said Janine.
"As for the future, we always want to think big. For example, the venue's roof climbing experience – Up At The O2 – is such an exciting thing, anything we do has to equal or top that.
"It has to have that wow factor and we're pursuing lots of lines of enquiry to make sure whatever we do will be amazing.
"We quite like the idea of zip lines – we've seen some on the inside of venues and that would be super-cool."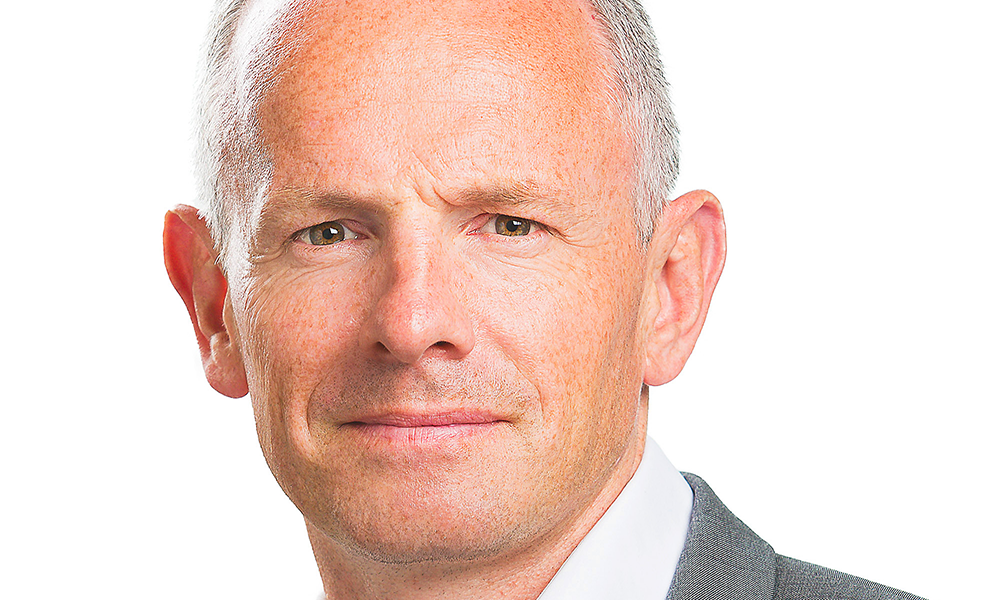 FABRIC FIX – REPAIRING THE ROOF
As executive vice president real estate and development at AEG Europe (the company that owns The O2), Alistair Wood is responsible for overseeing the project to repair the damage wrought by Storm Eunice.
"There was nothing at all we could do on the February 18 so we reconvened the following day and the extent of the damage was quite frightening," he said.
"It was a disaster rescue situation and we had to respond very quickly, which we did, making some very good, rapid decisions.
"We had to postpone two concerts in the week after the storm but we focused on making sure the UB40 show in the arena took place on February 25 because, having just come out of the pandemic, we couldn't tolerate any further delays.
"In the end the two postponed concerts by Dave took place a week after they were supposed to happen, so phase one was a great success.
"Now we've been focusing on getting the venue waterproof and we want to be finished with that by Easter.
"Initially we'll be installing a temporary roof that will be in place for the next year or two.
"That's because the material – PTFE – is quite specialised and in quite high demand so there's about a 12-month lead time on orders.
"Generally we're pleased with how quickly we've been able to get going again but we're not understating how harrowing that Saturday morning was.
"The buildings at Icon aren't designed to stand outside so our biggest challenge has been water coming into the venue.
"It has rained very heavily for a couple of days and, while we have scaffolding up that supports a canopy across the buildings to achieve a degree of protection, some still gets in.
"We're now working with all our tenants to identify the damage and refit the units where necessary and then get us fully reopened in early May.
"Fortunately there was no damage to the structure that holds up the dome, so for the canopy it's just a case of hooking the material to that and welding a waterproof seal over the top.
"In the wider venue, it's great to be coming out of the pandemic and we should be pumping out a record couple of years in the arena and that will support the hospitality and retail venues.
"We're really upbeat about how things are going and our fingers are crossed for a clear run now to allow Icon to get some momentum alongside the rest of the site.
"All the current attractions are bringing their own footfall but also sharing that audience and that has always been the point of The O2.
"It operates as a composite destination so you can spend your whole day there."
Looking ahead, hopefully that's the last of the holes.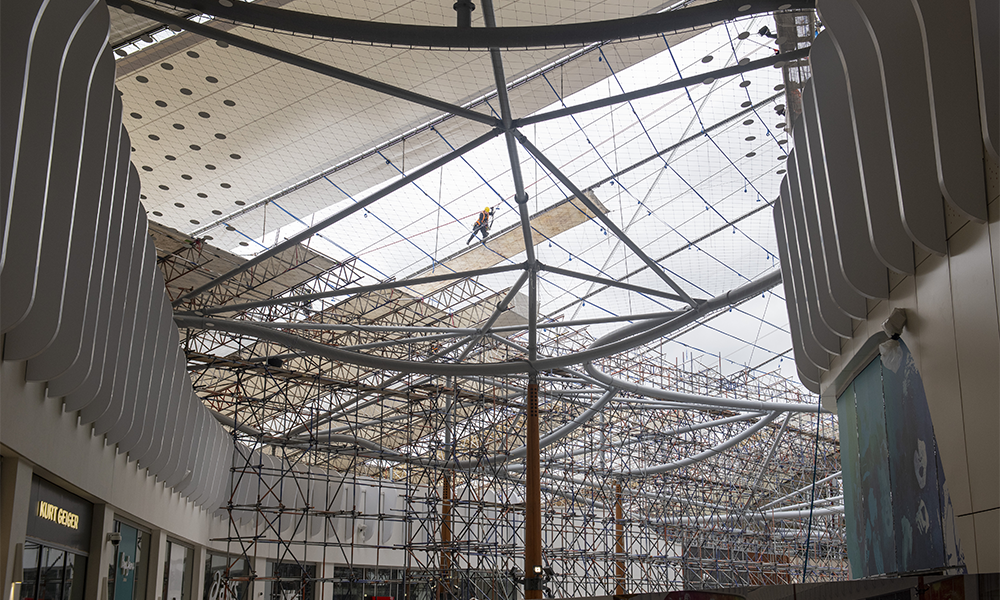 Read more: How Humble Grape in Canary Wharf is raising its food game
Read Wharf Life's e-edition here
Subscribe to Wharf Life's weekly newsletter here