The North Greenwich venue is celebrating one and a half decades in business since launch in 2007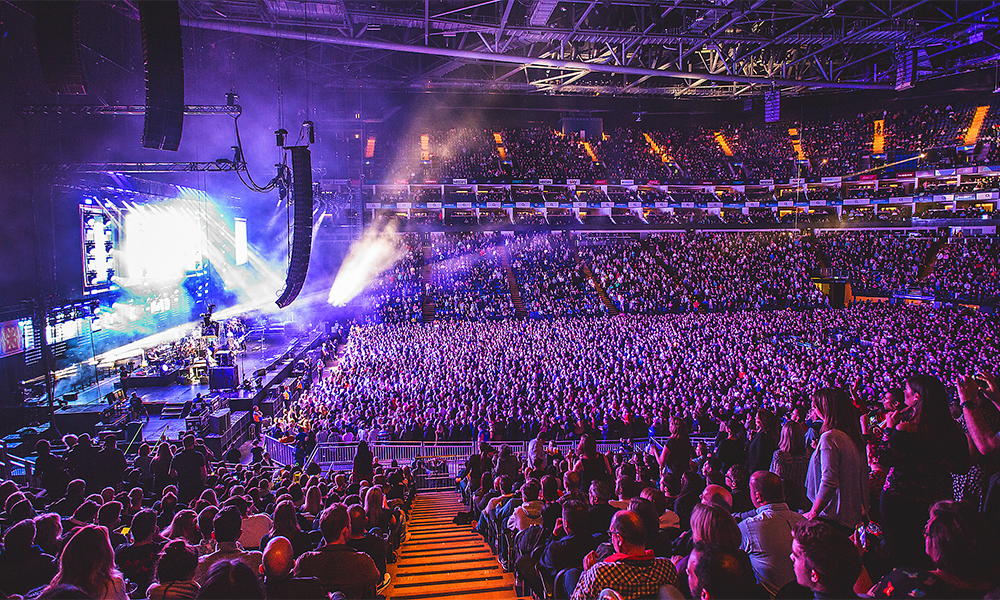 Subscribe to Wharf Life's weekly newsletter here
To paraphrase the work of the late, great Prince Rogers Nelson – it's been 14 years and 361 days, since The O2 officially welcomed its first audience (at the time of writing).
The chords that rang out on June 24, 2007 did not come from the purple guitar of His Royal Badness – although he did play a 21-date residency at AEG's Greenwich Peninsula venue in its inaugural year.
That honour was taken by Bon Jovi and, as the duck-quacking riff of Livin' On A Prayer sounded in the Arena, Matt Botten was standing in the wings.
"I'd snuck in at the side, having made a promise to myself that I wasn't going to miss it," he said.
"I found myself standing just behind AEG president Tim Leiweke and immediately I started thinking: 'What have I done? Should I even be here?
"But he turned round and we high-fived – it was this feeling that we'd all done it.
"It was a huge relief to hear those chords, to know everybody was in the building, that the suites were full.
"We had done it, we'd opened and we've never looked back."
As head of hospitality then, and senior director of premium seating now, Matt has pretty much seen it all – making him the ideal interviewee as The O2 prepares to celebrate its 15th birthday.
"I always joke that when I finally retire or move on, there's a book waiting to be written," he said.
"There have been some huge events – the opening was massive and when Led Zeppelin reformed for a single show in 2007, that night was a who's who of the music industry.
"Working on premium, I've been fortunate that some of my experiences have meant contact with remarkable people – just escorting the likes of Sir Paul McCartney, David Beckham and Kylie Minogue to their suites.
"But really it's the little things that we do as a team – bringing someone a birthday cake, making those 'wow' moments happen. Delivering a real difference to somebody's experience – that are huge for me."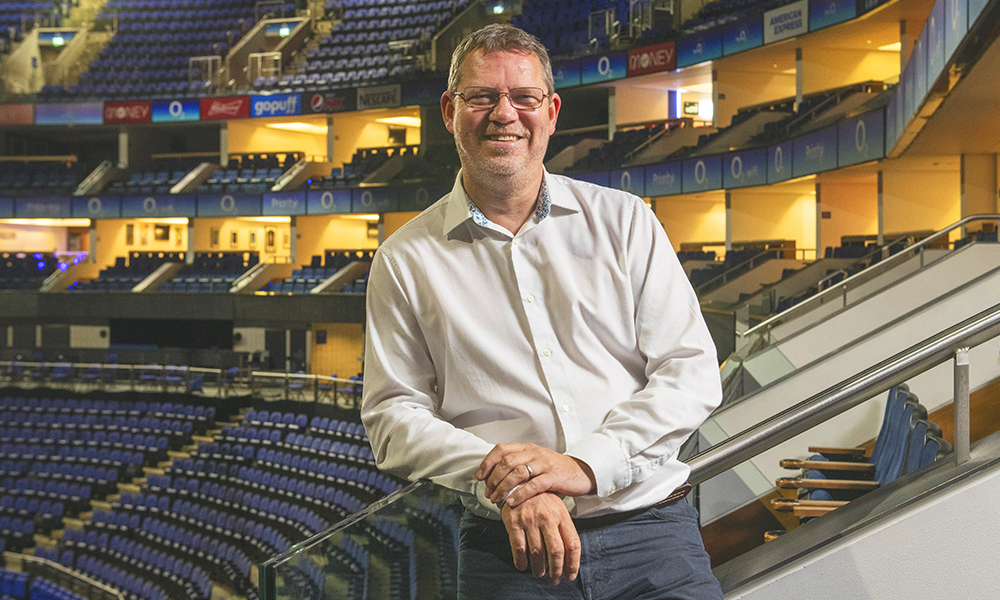 For a bit of context, it's important to realise what a massive deal The O2 is.
Pandemic notwithstanding, the project has taken Richard Rogers' vacant tent following its troubled inception as the Millennium Dome and created a venue that by 2020 had sold more tickets to events than anywhere else in the whole world, every year, for more than a decade.
Right here, in London on Greenwich Peninsula. Let that sink in. Nothing compares.
With a broader range and greater number of shows than any other arena in the UK, The O2 heads into its 15th year with a packed schedule.
Billie Eilish, Alanis Morissette, The Kings Of Leon, Cirque Du Soleil and Haim are all set to play in the first 30 days.
But there are also a host of sporting events in the pipeline including boxing with Chisora vs Pulev, UFC Fight Night London and the Laver Cup London with tennis stars Roger Federer and Rafael Nadal scheduled to play.
"That's what makes The O2 unique – the sheer number and variety of events," said Matt. "It really is quite something working here – I've got lots of peers and friends working at sporting venues and they talk about the 30 shows they have a year. We have 25 just in June.
"That was a real game-changer in the corporate market. Everyone was used to Twickenham and Wembley, which I say with great affection because I worked at both of them.
"I sold my first T-shirt at the old Wembley Stadium with the twin towers back in 1997 outside a tribute gig marking the release of Nelson Mandela.
"Then I ended up working there full-time after my A-Levels, and then Wembley Arena, and that threw up opportunities such as spending time on the road servicing U2 tours, selling merchandise.
"Then I was at Twickenham Stadium for many years, and then moved across to The O2 when it was still a building site inside.
"For the launch, we had to educate people. Businesses could understand the value of gigs by the Rolling Stones or Queen but what about The X-Factor or Disney events?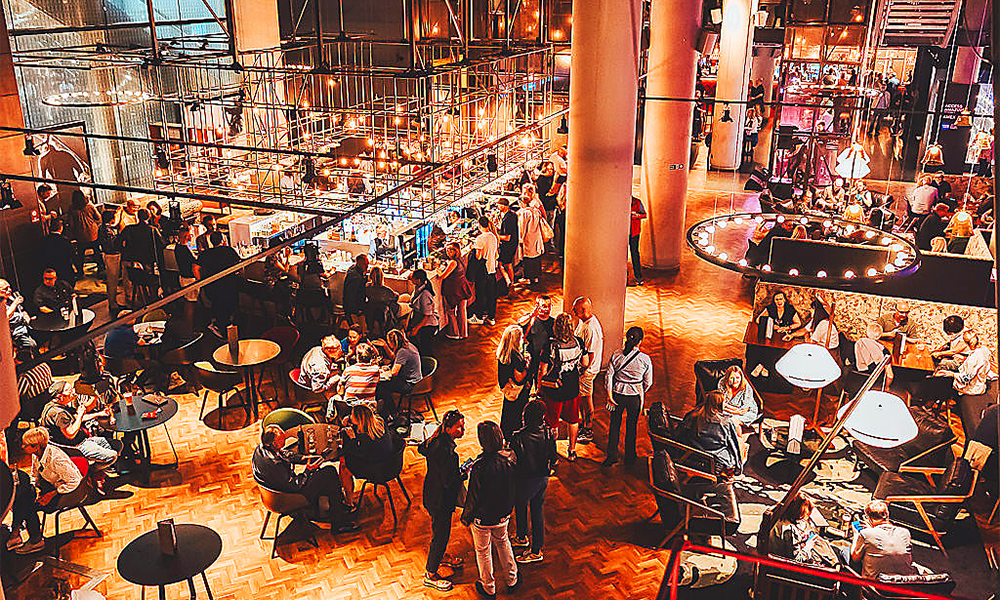 "When we were launching in 2007 it was about that shift in work-life balance – if someone accepts an invitation to go to a game of football, for example, that might mean a day out of the office.
"But as a company, if you can work it so that guests can bring their whole family to an event, then you can merge the two things and over the years we've seen more and more use of our suites in that way.
"The companies that buy them also use them for staff incentives internally or in partnership with local organisations such as charities and schools.
"When we opened, we had two premium products – the suites and an annual membership, which was typical for stadium venues.
"We're proud to say, after 15 years, we still have some of our original clients with us – some having taken suites for five or even 10 years initially.
"But since then, a lot has changed – our smallest suite has 15 seats and, if you imagine 180 shows a year times 15, that's a lot of invites to ensure you're getting people down and making the most of your investment."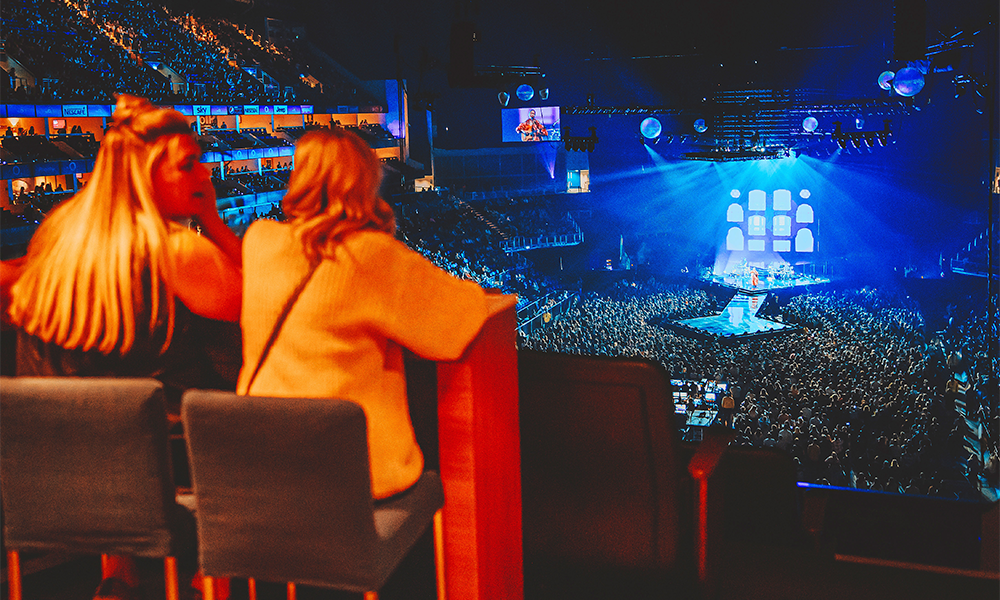 An evolving business landscape and a resurgent experience economy has seen The O2 expand and develop its premium offerings in concert with those two core strands, meaning there are now more ways to experience high-end hospitality and personal luxury at the venue than ever.
"This is particularly pertinent post-Covid," said Matt. "We'll see if it continues, because people's disposable income at the moment is being squeezed in all areas.
However, with people having been locked down for 18 months to two years, there seems to have been this shift from an emphasis on buying physical possessions to buying experiences.
"We've seen more individuals thinking that, if they're going out, they want to make it a night to remember.
"The corporate suites are a large part of our business, but the direction we're going in is to make them and a range of other premium experiences available to far more people.
"Even before the pandemic, there was demand for smaller numbers, simpler products – options akin to a season ticket at a football ground.
"We've seen smaller businesses buying into this too – they can use two, four or six seats at every event where they would struggle to deal with 20."
This shift has resulted in a collection of products including whole suite hire for a specific event, Encore Seats offering individuals tickets to 10 shows a year, plus the option to buy more in the members' area of the venue close to the stage and, for businesses, the chance to buy a number of seats in a shared suite for a set period of time.
The venue also offers American Express Advantage tickets to the credit card company's customers guaranteeing seats right by the stage.
These and several of the other premium options also grant access to the luxury American Express Lounge, which offers live music, cocktails and food on event days.
The current crop of premium options – with more in the pipeline – reflects the venue's increasingly relaxed approach to its model, something typified by the freedom its suite clients have to design their spaces.
Matt said: "Back in 2007 we were probably a little bit more corporate.
"Today our customers want to bring their brand identity into their space and we understand that.
"Companies inviting people to events need to get a return on their investment and those attending need to know who's invited them, so we work with them and they can do pretty much anything.
"I have this idea that we'll end up with the most eclectic collection of suites in the UK. We have some very corporate ones and one from a partner who's just come on board that has a shuffleboard table in it."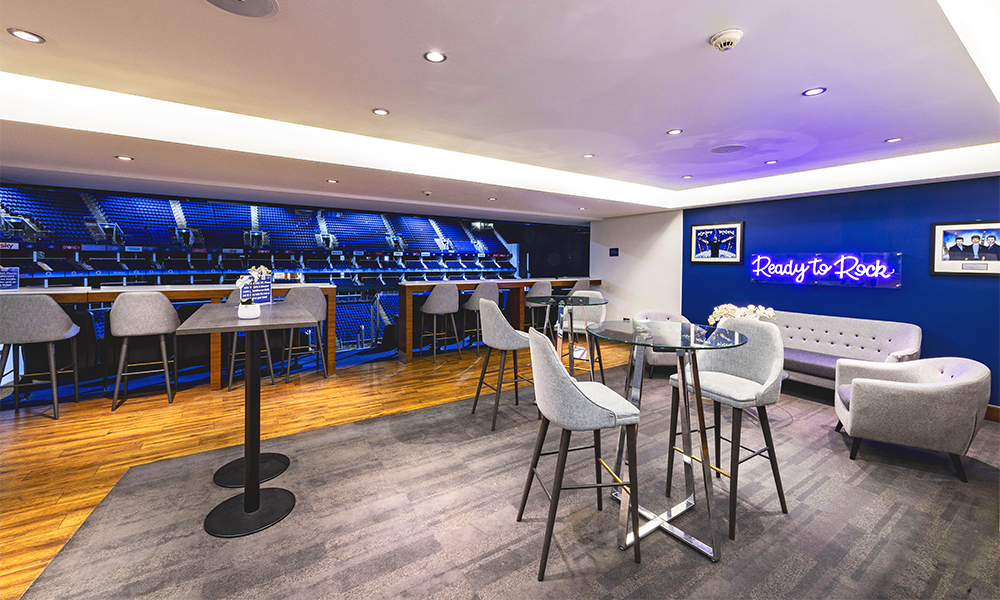 Read more: How The O2 is fixing the hole in its roof
Read Wharf Life's e-edition here
Subscribe to Wharf Life's weekly newsletter here
- Jon Massey is co-founder and editorial director of Wharf Life and writes about a wide range of subjects in Canary Wharf, Docklands and east London - contact via jon.massey@wharf-life.com