Greta Dzidziguri's cafe comes complete with generous portions and a snoozing Siberian husky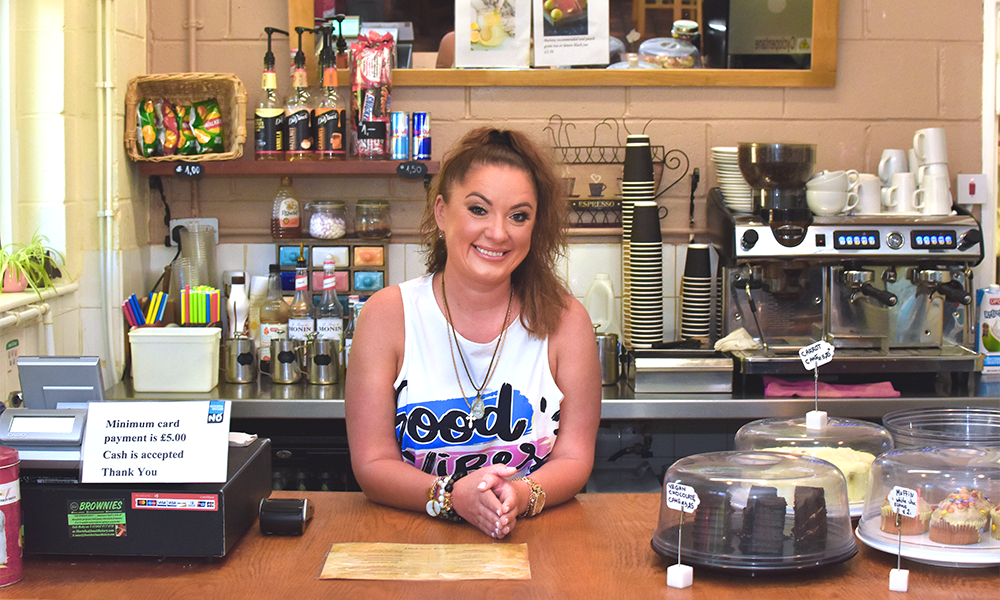 Subscribe to our Wharf Whispers newsletter here
The contented form of Hulk the Siberian husky is a more or less constant presence on the brown-tiled floor of Mudchute Kitchen.
For him, it's a place to take it easy, which at the grand old age of 13 (around 82 in human years), is doubtless welcome.
He's a popular fixture – so much so that he's now often to be found slumbering beneath a hi-vis notice politely asking visitors to leave him to his much-needed rest.
While interviewing Greta Dzidziguri – who owns both the cafe and Hulk – it quickly becomes apparent why.
A steady stream of children shyly (and some less so) arrive to pet him as he trails around after us, keen to share in any potential limelight.
While placid and stoic, despite the attentions of small fingers, it's easy to see how such repeated intrusions might become a little irritating for even the most laid-back old gentleman – hence the notice.
It comes across more as a recognition of the central part he plays in this welcoming place – definitely Mudchute Kitchen's spirit animal – than a restrictive warning.
"He gets more attention than I do," said Greta.
"When people come here, they go to see him first then say hello to me.
"Of course he's not going to bite, but it's important that people – especially the children – ask first before saying hello."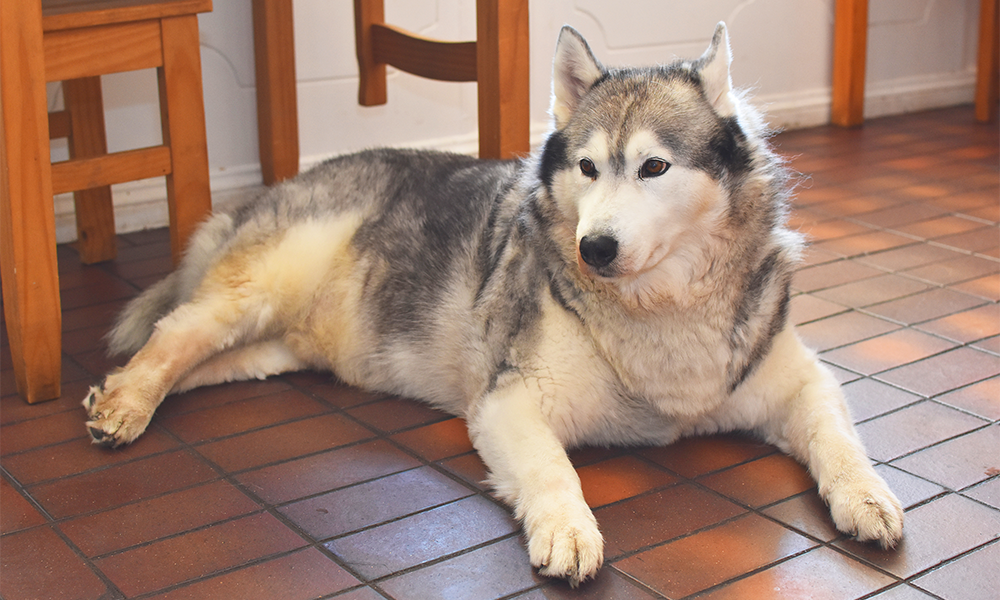 It's perhaps a testament to the welcoming atmosphere Greta has fostered at Mudchute Kitchen that Hulk feels so comfortable and visitors feel so obviously welcome.
The cafe operates as an independent business at one corner of Mudchute Park And Farm's main courtyard and exists in symbiosis with its activities.
Visitors to the 32-acre site at the heart of the Isle Of Dogs need refreshment and Greta and her team are only too happy to provide that, offering hot drinks, slushies, ice cream and cakes alongside an all-day menu of breakfasts and wholesome specials.
There's seating indoors and out, with the establishment a popular focal point for people to gather with kids, especially at weekends where toys dominate the central space encircled by cafe tables to the venue's rear.
It's a simple but effective recipe that has always drawn a loyal local audience and has seen growth since the pandemic.
"The lockdowns were tough – I was often working on my own and we could only do takeaways," said Greta, who has been running the business for nearly a decade.
"But people came back because the park is such a beautiful place to come and it's perfect for the kids – everyone gets to know each other.
"The cafe is about community. Everyone is welcome here.
"We have some regulars who come and order the same thing every time – we'll see them in the queue and won't even need to ask what they want.
"When I first started we had a team of three or four, but we've had to grow because we have many more customers now.
"We serve good quality food that's all home made and our portions are really big, so I think this is why people keep coming back.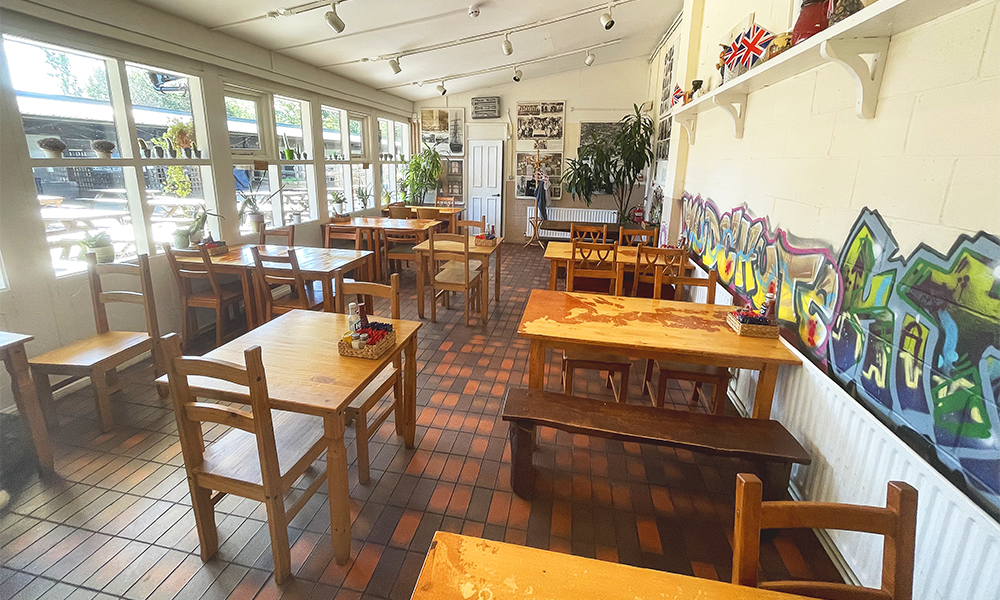 "People are happy to wait for the food because of that quality and the atmosphere – we have a lovely relationship with our customers and we really care about them.
"My aim is to serve a menu that makes everyone happy – we offer cooked breakfasts and then we also have specials that we chalk up on our blackboard.
"These are dishes I create and we then see if they are popular.
"Some stay for a long time such as chicken soup, for example."
Born in Lithuania, Greta travelled the world working as a chef with stints in South Africa, Sweden, Italy and Ireland.
She currently lives in Bermondsey, commuting over to the Island with Hulk to run the cafe.
"I feel there's a lot more potential here and we'd like to do more," she said.
"We've grown through word of mouth and I'd love to get involved with a food charity or perhaps offer something specifically targeted at older residents where people can socialise.
"I'd also like to do something for children such as art classes with drawing and painting in the future."
Mudchute Kitchen is open from 10am-3pm Tuesday-Friday and from 10am-5pm at weekends.
Read more: Sign up for the Santa Stair Climb at One Canada Square
Read Wharf Life's e-edition here
Subscribe to our Wharf Whispers newsletter here
- Jon Massey is co-founder and editorial director of Wharf Life and writes about a wide range of subjects in Canary Wharf, Docklands and east London - contact via jon.massey@wharf-life.com