Strong demand at the club sees its owners planning to expand with new courts in the pipeline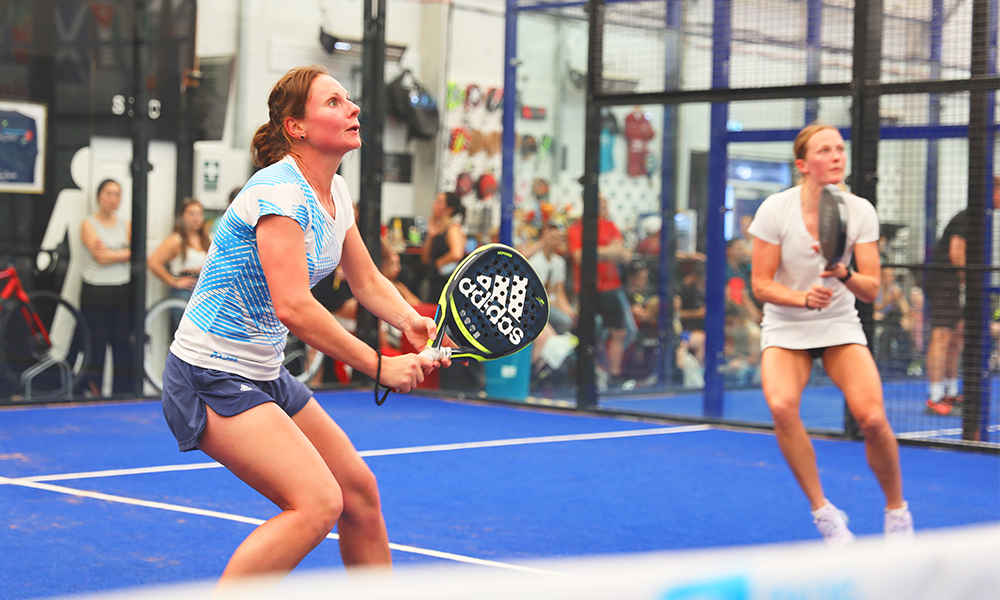 Subscribe to our free Wharf Whispers newsletter here
The idea for Stratford Padel Club came when the venue Javier Fernandez Aguirre and Anka Mandelson had been playing at closed down.
With its owners unable to find a suitable site to continue, Javier decided to have a go himself, enlisting the help of Anka, initially as an investor.
"Luckily we found a location on Stratford High Street and, having initially tried to get plans for a sports centre going, he decided to see if he could open a padel club," said Anka, who now acts as co-owner and runs the business with Javier.
"He raised the money pretty quickly but we took a massive risk because we didn't know if we would get planning permission and that took two years.
"But we got approval and, in a record amount of time, we got the building in September and had to open in December.
"We launched on December 8 with three courts and a tournament for 30 players – we had no idea who would come, but it was an adventure.
"We were capital positive by the following April and reached capacity very quickly.
"The day we filled our peak time slots, we made £100 in profit and we thought the business would work.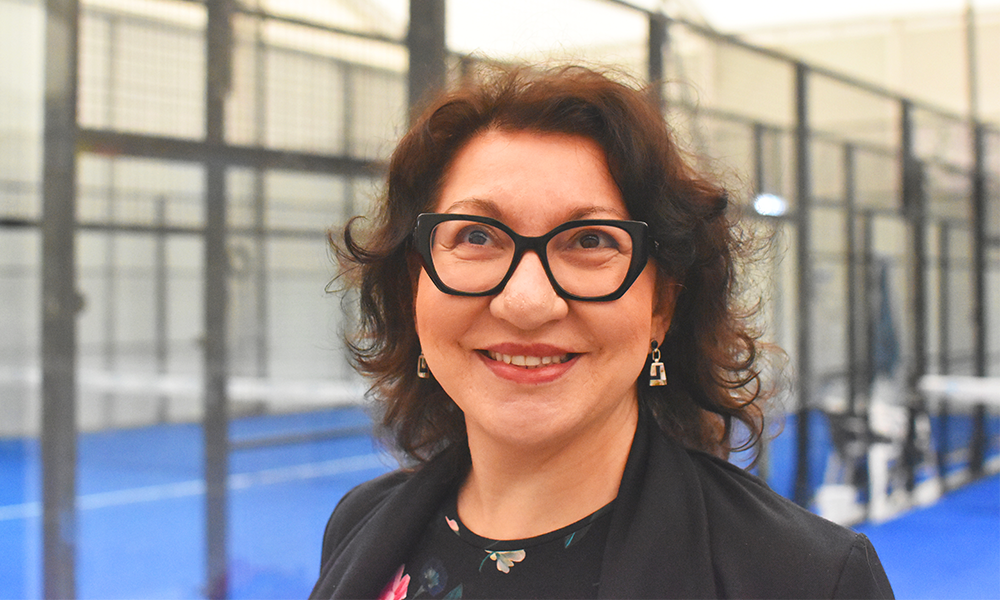 "It meant incredible hours of working for us, but the risk paid off and, just before lockdown, we'd decided to add more courts because we couldn't cope with the demand."
Covid was a tough time for the club.
With no government support, Javier and Anka put money back into the business to keep it going and players started a funding campaign that ended up raising £25,000 to help keep it running.
Having expanded to five courts, and very much recovered from the ravages of the pandemic, the club is once again battling demand and has applied to build a further four courts to accommodate all the people who want to play.
Anka puts its success down to the approach she and Javier have always taken.
"Our belief is that our club has to be a community," she said.
"We treat everybody as though this is their second home.
"We know every player's name and we have built a team here that shares that approach.
"Whether people are regular players, coming for an event or just trying out the sport, they are part of this community.
"We didn't embark on this venture for the money – it's a reflection of our values, our personalities and what we believe in.
"We want to make sure that anybody can come and play at this club – that checkout workers can rub shoulders with bankers on our courts.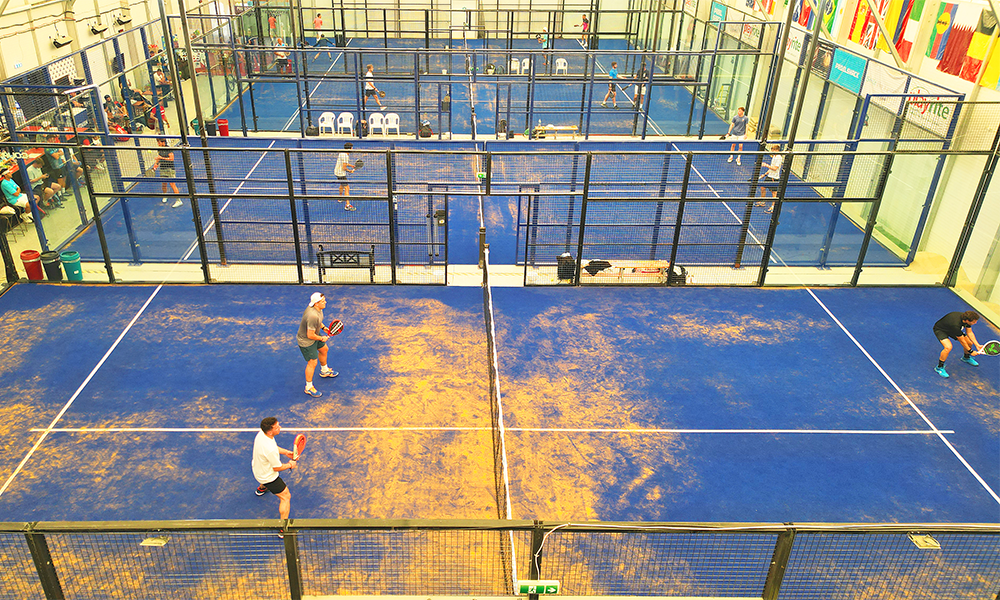 "The UK is a nation of chronically ill people, and I think padel tennis can help solve this problem.
"It's accessible and delivers physical and mental engagement for individual players, families and older people – it's definitely something you can pick up later in life.
"We have players here aged up to 78, who are coming on a regular basis and it's important that councils and landowners understand what padel tennis can do.
"I fear that the sport may be moving to exclusive price points that won't address these areas.
"The reason it has become so popular in Spain is because it was played in the poorer parts of the cities at courts made of concrete on industrial estates – not with fancy glass.
"We will always be a club that remains accessible."
Padel, for those who don't know, is a game for four people played on a smaller court than tennis with hard walls that come into the action when balls bounce off them.
"The scoring is the same as in tennis.
Court pricing at Stratford Padel Club starts at £16 per player for 90 minutes at off-peak times, rising to £19 at peak times for non members.
There are cheaper options for two and three-hour sessions. Various membership packages are also available, which reduce the fees further.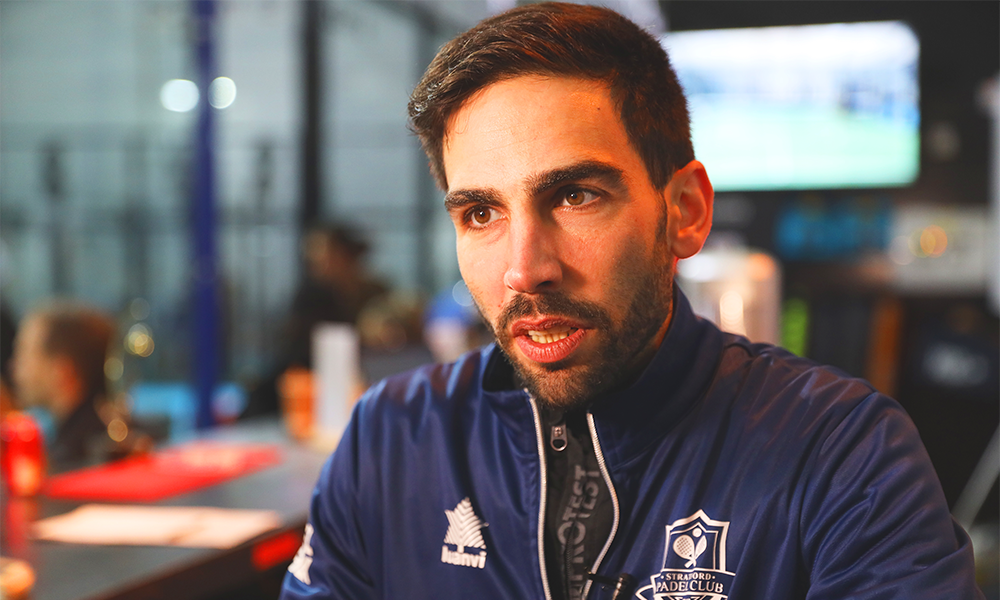 Children aged three and a half and over are also welcome and coaching sessions for adults and kids at all levels are available.
"We don't want anyone to feel like they have had wasted time or wasted their money, so we've created a £10 starter package that everyone begins with," said Anka, who accidentally discovered padel while trying in vain to find a court to play a tennis match on.
"With that package, you get a coaching session for 30 minutes, a player rating from the coach and then a free membership for 30 days.
"The rating is your point of entry into matches, tournaments and lessons.
"Regardless of your level, we want to make sure that you're going to have a positive experience at the club – the people you play with will be plus or minus five points from your rating.
"If you come as a beginner, you know that you're not going to play with advanced players, that lessons will be customised for your level, that tournaments are going to be appropriately challenging – so it's never going to be a daunting experience and you're not going to be out of your depth.
"It will also give you a road map of what you need to do to improve. We know people play more if they feel they are getting better.
"We have a very detailed matrix on our app – we've put a lot of time into it to help people do that.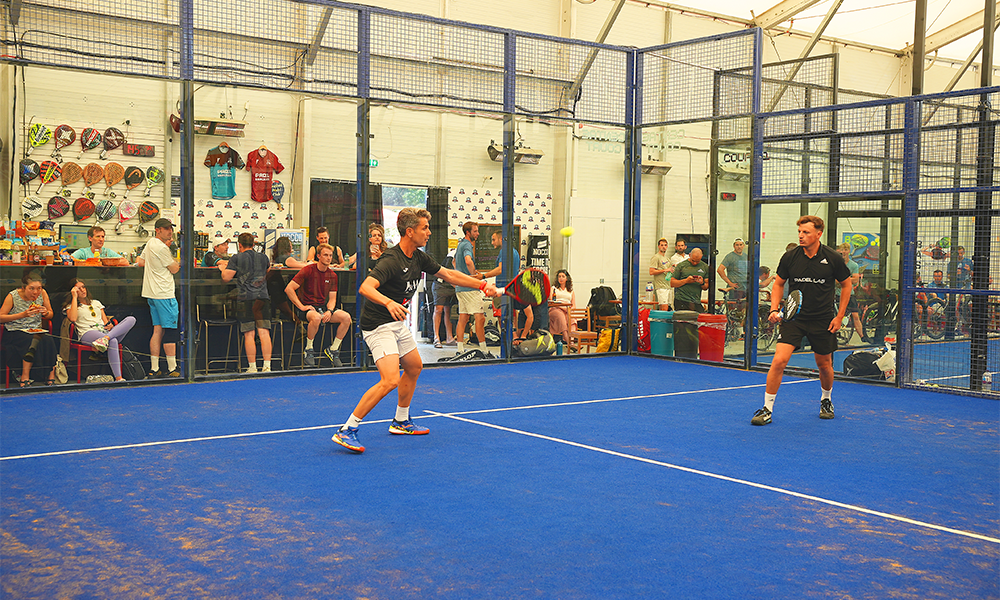 "The 30 days also give players time to see if they like the club, whether they want to embrace the community and if everything feels right."
The club, which hosts the largest padel tournaments in the country and is partnered with the Lawn Tennis Association – the governing body for the sport in the UK – and boasts a beer garden, equipment shop plus changing and shower facilities.
It also offers table tennis and gym facilities to complement its core offering.
Its more than 11,000 registered players represent a complete spectrum from total beginners to those playing the sport at the highest elite levels.
It is located within easy walking distance of both Stratford station and Pudding Mill Lane DLR and is also accessible directly from Canary Wharf via the D8 bus.
As for the future, things look bright.
There's the mooted expansion at the Stratford site, which has a lease until 2025, while Javier and Anka are eyeing fresh openings in other parts of London.
Watch this space.
Find out more about Stratford Padel Club here.
Read more: Sign up for the Santa Stair Climb at One Canada Square
Read Wharf Life's e-edition here
Subscribe to our free Wharf Whispers newsletter here
- Jon Massey is co-founder and editorial director of Wharf Life and writes about a wide range of subjects in Canary Wharf, Docklands and east London - contact via jon.massey@wharf-life.com