Speaker programme includes Sir Patrick Vallance, Rohin Francis, Dr Simon Clark and Gillian Forrester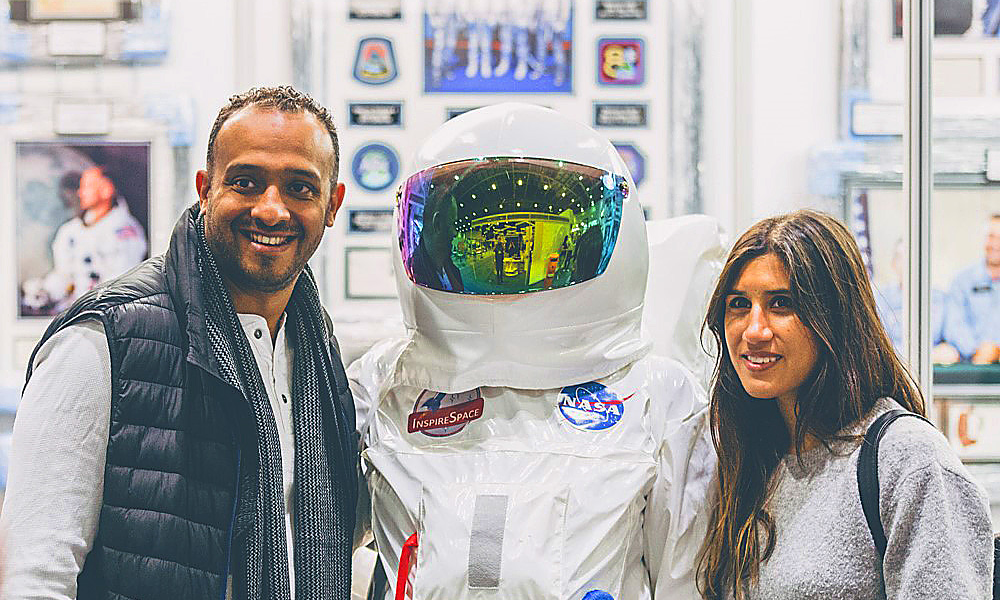 Subscribe to Wharf Life's weekly newsletter here
"We grandly title it: 'The world's greatest festival of ideas and discoveries'," said Martin Davies.
2022 will be his first year in charge of delivering New Scientist Live, which returns to Excel in Royal Docks from October 7-9.
While our interview is conducted via a phone call, 20th century tech can do nothing to mute his obvious enthusiasm and excitement.
"When New Scientist magazine first started doing the show, I found myself being rather envious – I'd had my eye on this job for a few years, so I'm really pleased to be working here now," he said.
His role as the title's head of event production is a natural fit for a man who spent more than 13 years at the Royal Institution, helping to deliver its programme of lectures and events.
"I studied natural sciences at Cambridge and ended up specialising in the history and philosophy of science," said Martin.
"That meant I came out of university knowing a bit about lots of different things, but not really a specialist in anything, which is terrible if you want a research career.
"That wasn't for me – I'm a real generalist – so the career I've had at the Royal Institution and now, here, is absolutely perfect.
"One day I'm talking to a neuroscientist and a biologist and the next to a particle physicist and a chemist."
It's that breadth that New Scientist Live seeks to offer visitors to the show – an exhibition and a programme of speakers that allows anyone who turns up to encounter and understand ideas and discoveries across a wide range of fields.
"Our mantra is: 'Science is for everyone'," said Martin.
"Our writers make the most complex subject understandable for the magazine's readers and we want to keep that same ethos for the show.
"It's not for professional scientists or nerds – they're welcome, too, of course – but for everyone who is interested in the world around them and how things work."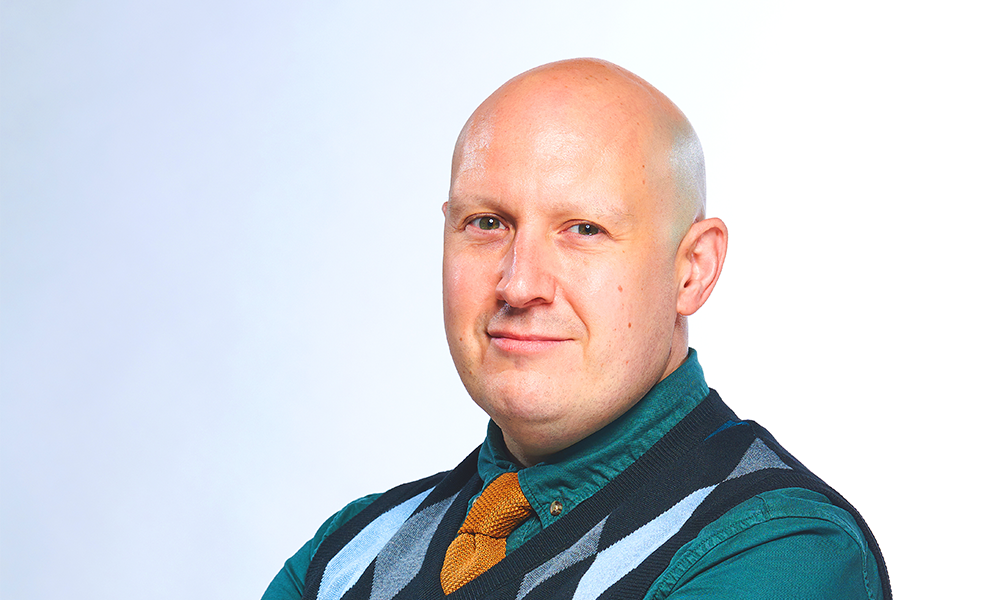 The event is set to run over three days – a Friday dedicated to school parties with a programme specifically aimed at younger visitors – and the Saturday and Sunday open to all-comers.
"People will arrive at Excel onto our gigantic show floor, which will be packed with stuff to do," said Martin.
"There's something for everyone – VR roller-coasters, virtual drones to fly, all sorts of exciting activities and the chance to get your hands on some excellent scientific products in our marketplace.
"I'm especially excited about our hospital of the future exhibit where lots of partners will be showcasing some absolutely incredible medical technology.
"There are machines for surgical training so visitors can slice someone up in a virtual environment and they'll also be able to see robot surgeons – this is incredibly futuristic technology that will be in hospitals in the next five to 10 years. It's real, not science fiction.
"People might also be surprised to see a lot of exhibits to do with the future of food and might wonder what science has to do with farming.
"But there's so much technology involved and a real demand for people with STEM skills to work in farming.
"Take agriculture, for example – there will be a combine harvester there and people will be able to sit in the driving seat, but that's the wrong way to describe it.
"It's more like the cockpit of a fighter jet with screens and joysticks everywhere."
Arguably the show's greatest attraction is its extensive programme of talks, this year spread across four main stages and an interactive stage, with speakers talking on everything from stool transplants to dark matter.
Sir Partick Vallance is set to open the second day of the show with a talk entitled The Future Of UK Science And Innovation.
He remains the Government's chief scientific adviser, having risen to public prominence thanks to his frequent press conference appearances alongside Sir Chris Whitty and a carousel of now (mostly) former cabinet ministers.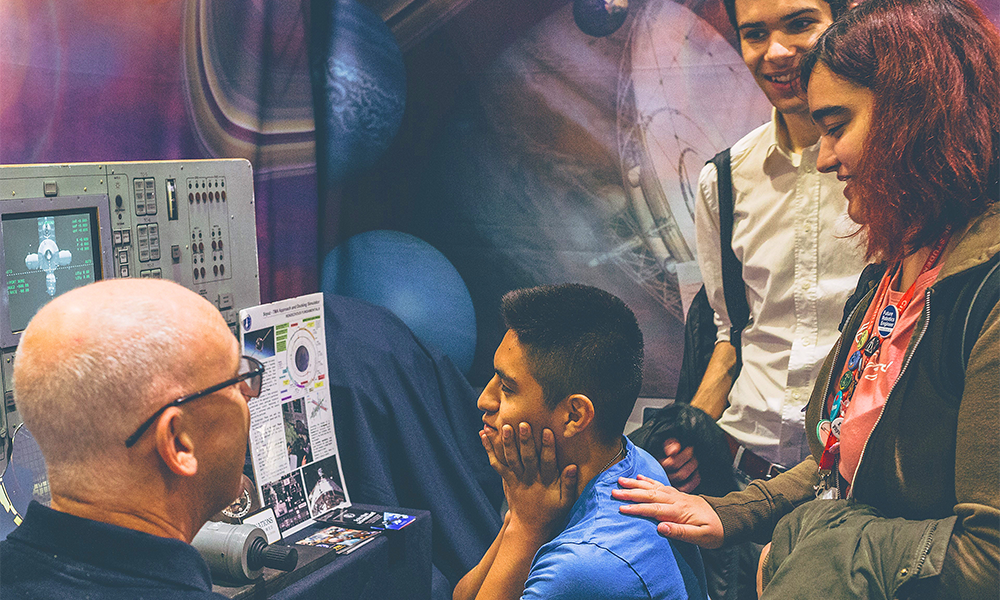 "He'll mostly be talking about how science is used in government and the part it played in the pandemic, so it will be really interesting to have that inside view of the conversations that were going on in 2020 and 2021 – how he argued the case for science and what lessons can be taken from that when the next crisis inevitably comes," said Martin.
"There are so many brilliant scientists and writers but some of the people I'm really interested in seeing are the younger, up-and-coming individuals who may not be so well known.
"We've got Rohin Francis, for example, who's a consultant cardiologist and he will be doing a talk called The Human Body: Design Disaster.
"We may have evolved over thousands of years, but there are things in our bodies that are not designed very well, so that should be a really funny and informative talk.
"Then there's Dr Simon Clark who will be doing a talk called How To Become A YouTube Scientist.
"He's a physicist with half a million subscribers on the platform and does stuff about atmospheric physics – looking at the climate.
"But he also describes life in academia, studying and how to get through a PhD at Oxford, which is no mean feat.
"He's a really interesting person.
"We're always looking for good speakers and I spend a great deal of my time researching the best people to have.
"But it's all a team effort. Our magazine journalists all spend a lot of time talking to scientists and we get some great suggestions from them.
"One example is cognitive scientist Gillian Forrester from UCL, who spends her time getting apes to solve puzzle boxes, getting young children to do the same puzzles and asking what we can learn about the ways they do it. She's such a great speaker."
Standard tickets to New Scientist Live cost £42 for adults and £17 for children when booked in advance. Family tickets (two adults and two children) cost £106 – a saving of £12.
There are also options to live-stream talks from the event and to get access to content on catch-up.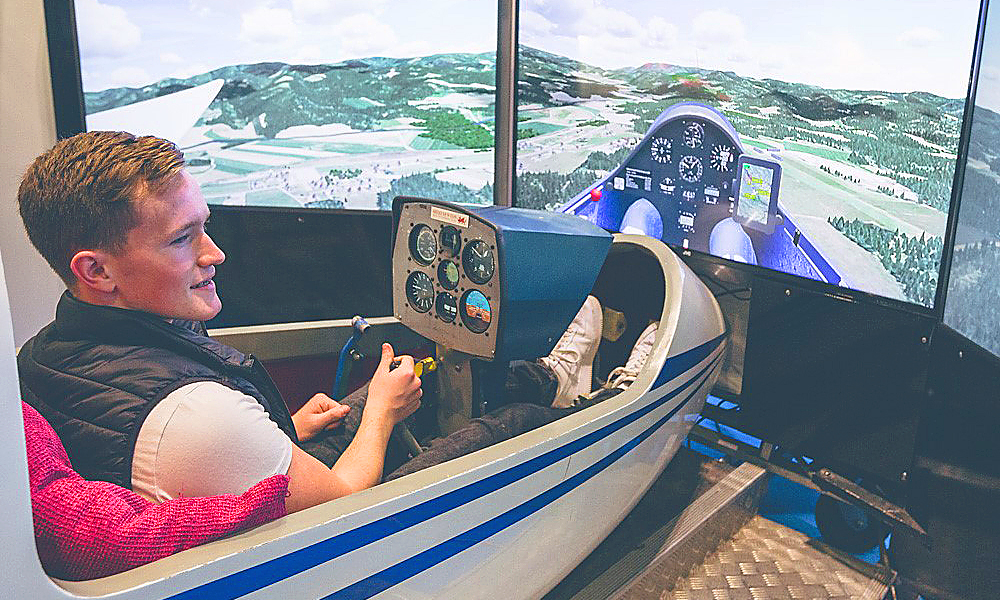 Read more: How Third Space helps Wharfers make the most of their time
Read Wharf Life's e-edition here
Subscribe to Wharf Life's weekly newsletter here
- Jon Massey is co-founder and editorial director of Wharf Life and writes about a wide range of subjects in Canary Wharf, Docklands and east London - contact via jon.massey@wharf-life.com