URW head of shopping centre management talks passion and outreach at the east London mall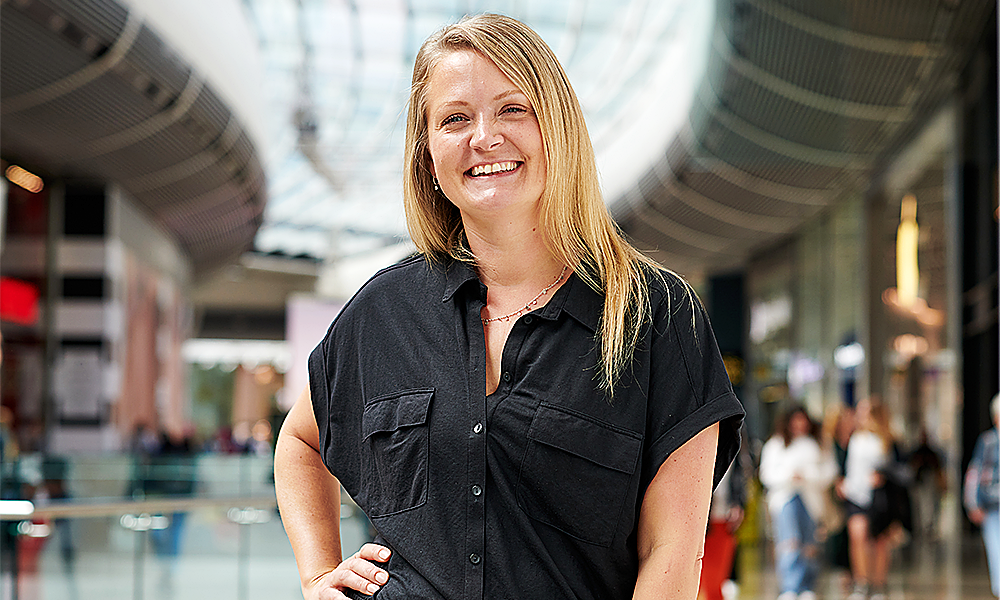 Subscribe to our free Wharf Whispers newsletter here
Katie Wyle never intended to go into retail.
Growing up, she worked in the village shop her parents ran and swore off the sector when she went to university to study English and drama.
"But what do you do as a student? You work in shops," she said.
"I worked for Tesco, Jigsaw, Disney and more.
"I did a wonderful ski season after university, but then realised I had a loan to pay off so I went to work at Marks And Spencer, initially in the men's pants and socks department as a Christmas temp."
It was the start of a journey that would see her rise to deputy manager of the brand's Bluewater store.
A stint at Fortnum And Mason followed and then Selfridges as assistant store director before she became assistant general manager of Westfield Stratford City in 2014.
Now head of shopping centre management for the whole of the UK at Unibail-Rodamco-Westfield (URW) – the company that runs the massive malls – her responsibilities include overseeing its east London operation, the busiest in Europe by footfall.
And, despite the pressures of catering for more than 51million visitors each year, she's smiling.
"It's just so varied," she said. "You can come in, have a conversation about toilets, fire safety, Christmas, the community, capital investment or how we're planning our budget processes for the next five years.
"You have to change your thought processes completely from one meeting to the next and the people we work with are all so genuinely passionate about this business.
"I think everybody should work in retail and hospitality at some point because they give you experience of so many areas."
The passion of her colleagues is one reason Katie continues to smile throughout our interview.
"Westfield naturally faces problems and challenges, as any business does – especially on a site welcoming millions and employing thousands.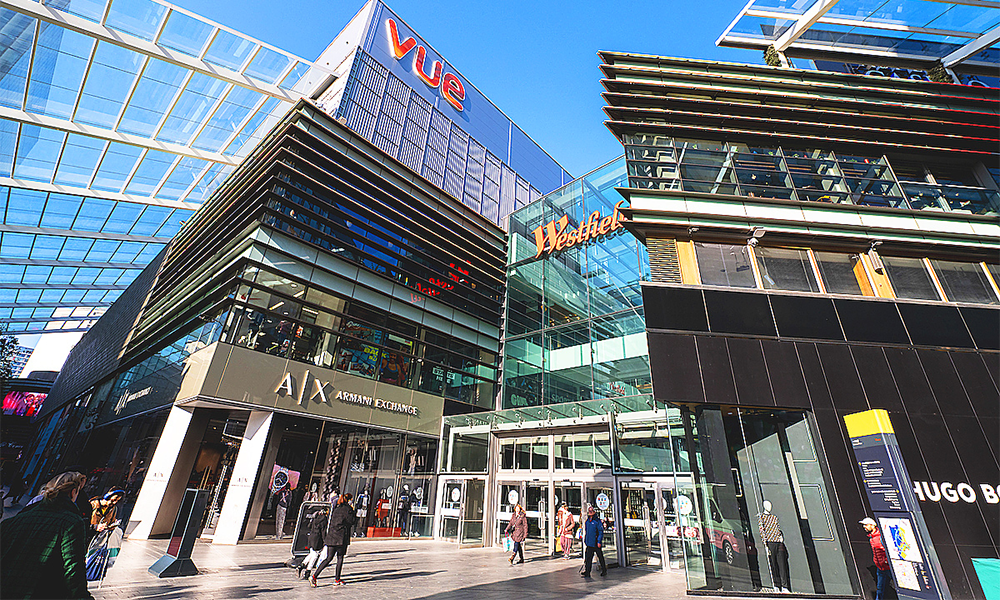 But there's an underlying pride in the mission, which is about much more than providing retail units to big brands.
"We take being part of the community very seriously," said Katie.
"That's not just the managers in the centre, but everyone in the team – we are all focused on the social impact of our roles.
"The company set itself objectives when it first came into the UK from Australia – to create jobs and value locally around each of our centres.
"We have a community manager and her job is to work at grass roots level with individuals, organisations, local employment support groups and schools.
"We are so focused on improving our social value every year – what we can do to keep it going and build on that.
"We assess what's going on in the community and where investment and support is needed.
"She then works up a community resilience action plan for each centre that is bespoke to its needs.
"That's in partnership with the London Borough Of Newham here and Hammersmith And Fulham over at Westfield London.
"Then we measure that impact. That's not just URW, that's our contractors as well.
"If you talk to anyone here, community and sustainability are our biggest themes, as they affect everybody."
On the community front, Westfield Stratford City is a founding partner and official sponsor of the Foundation For Future London – a charity founded in 2015 to connect the various cultural institutions that are coming to East Bank with local people.
"The team here has done this huge project with the East Bank Creative Futures Fund – £10million of investment – which is now in its fourth year," said Katie.
"It's phenomenal, with 155 community organisations funded and more than 23,000 participants.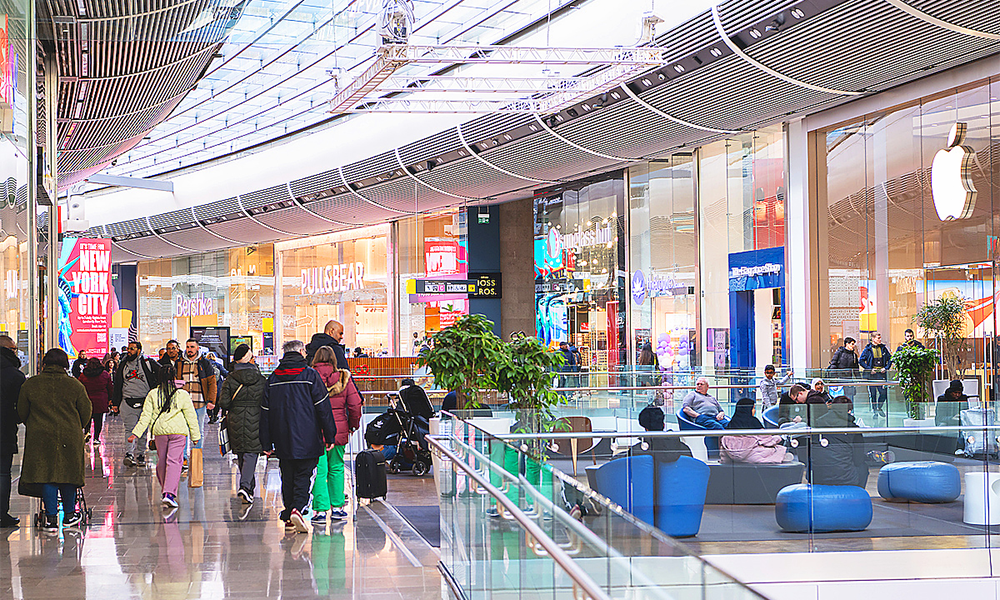 "Each year the applications for funding are open for small, medium and large projects, ranging from £3,000 to £50,000.
"So far they've awarded more than £2.5million for a wide spectrum of organisations including community facilities for cycling and skateboarding, local creative businesses and talent development programmes.
"We know our customers want to feel more holistic and joined-up when they come here and the regeneration of both Shepherds Bush and Newham has been a testament to the success of the Westfield centres."
On the sustainability front, URW is pressing forward with its Better Places 2030 strategy, which aims to reduce its centres' environmental impact.
"It's the right thing to do," said Katie. "It's not just about reducing the energy we use, but making sure we're only getting it from green, renewable sources.
"We already operate with zero waste to landfill – all of our food waste, for example goes into a digester which processes it down into pellet form and now we're working on how we can transform that into compost so customers can come and take a bag for their gardens.
"We want to create a complete cycle.
"There are so many initiatives – we already have rainwater harvesting and we're looking to install ethically sourced solar panels on both Stratford and Shepherd's Bush this year.
"It's vital we know where they are coming from and that there's no involvement with modern slavery."
It's this attention to detail that indirectly should also prove attractive to future residents of Coppermaker Square – URW's residential venture in Stratford.
"This is somewhere you can now live, work and play," said Katie.
"They are fabulous buildings and the scheme will be finished next year.
"There are nine blocks and it's the first time we've done build-to-rent in the UK so it's really exciting for us.
"Why would you not live somewhere like this? The facilities will blow you away.
"There's a co-working space, a fitness centre, lounge, roof garden, outdoor terrace, concierge service – it's what people expect now.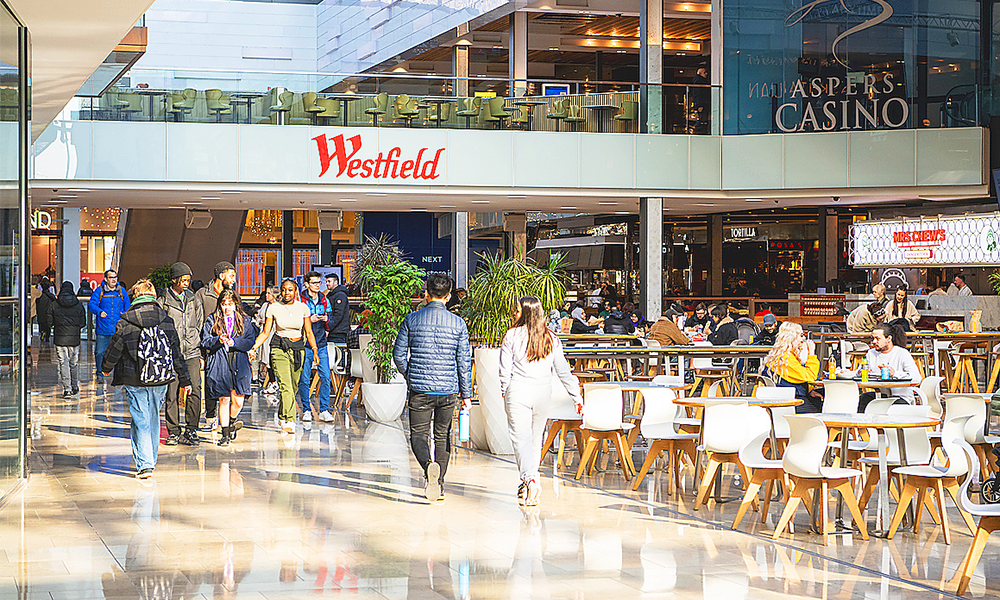 "The surrounding area is so beautiful with the Queen Elizabeth Olympic Park and all the other attractions of east London.
"It's incredible and has transport connections to Essex, Kent and all across London including the Elizabeth Line from east to west, which is amazing.
"Our centres continue to have major brands invest in them, showing their trust and faith in what we're doing.
"For example, Sephora is set to open its second UK store at Stratford in November and we've already seen the halo effect with other beauty brands doing well around it after it opened in Shepherd's Bush.
"Westfeld Stratford City is a beautiful shopping environment and, while retail is having a tough time at the moment, that means we need diversity.
"Young people don't necessarily just want to come and spend money on buying things – they want experiences and we need to cater for that too."
Younger shoppers are very much on Westfield's radar, with another of its Future You events set to take place from October 19-22 aimed at engaging with 12-to-18-year-olds.
Katie said: "We'll be putting on loads of free activities. Last year there was a really popular one with Finfluencers and FinTokkers, although I'm not really cool enough to know about that."
As a measure of the success of Olympic legacy and regeneration, it all makes for an impressive achievement.
Prices for homes at Coppermaker Square start at £2,480pcm.
Follow this link for more information about Westfield Stratford City
Read more: Sign up for the Santa Stair Climb at One Canada Square
Read Wharf Life's e-edition here
Subscribe to our free Wharf Whispers newsletter here
- Jon Massey is co-founder and editorial director of Wharf Life and writes about a wide range of subjects in Canary Wharf, Docklands and east London - contact via jon.massey@wharf-life.com