The British Iranian musician will be performing on the same bill as Addictive TV at Arsenal Of Sounds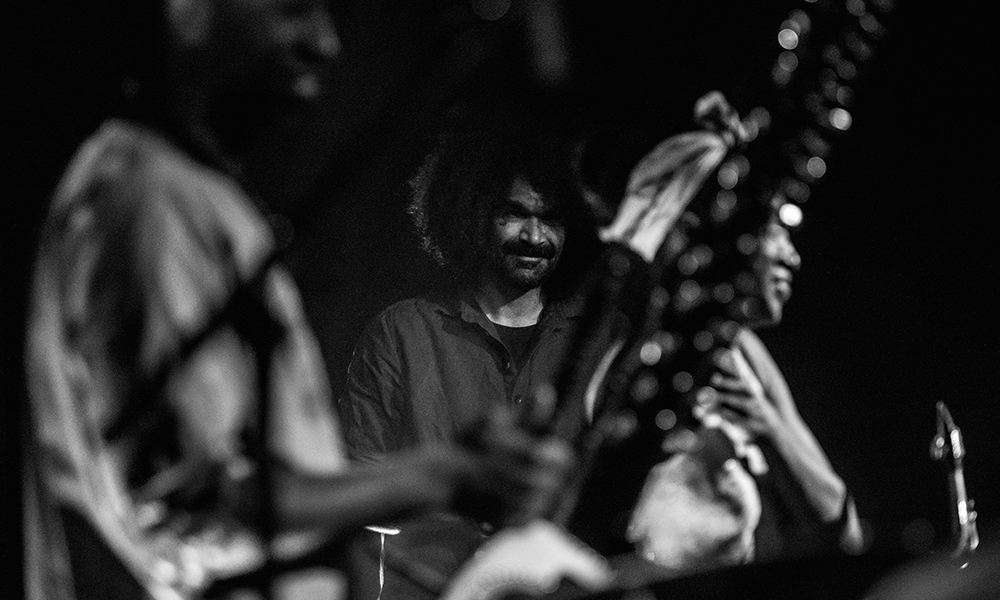 Subscribe to Wharf Life's weekly newsletter here
Musician, sound designer, producer, curator and promoter Pouya Ehsaei wants his audience to join him on a journey and it's called Parasang.
Talk to him about the project and it quickly becomes apparent that the British Iranian creative is more or less constantly in a state of flux himself – sands shift, ideas evolve and develop.
Parasang is a Farsi word for an ancient unit of measurement – specifically the distance it is possible to travel from one location to another in a single day.
"If you were to go from London to Reading, for example, that would be two parasangs," said Pouya. "If you go today, then you'd get there tomorrow night."
Parasang isn't, however, about traversing great distances.
"It's a live collaboration between Pouya and a series of other musicians, fusing his electronic music with their free improvisation.
Created initially as a club night, it ran for 30 performances between 2018 and 2020.
"The idea was to invite musicians from around the world with different backgrounds who would not normally play with electronic music to join me on stage in a club so we could improvise and play together," said Pouya.
The project then went virtual during the pandemic and has now changed again.
"That was using streaming platforms and we were jamming online," said Pouya.
"There was me in my room and musicians from all over the world – from Detroit, Berlin, South Korea and Brazil – we played together remotely, which was very complicated to set up, but we managed it.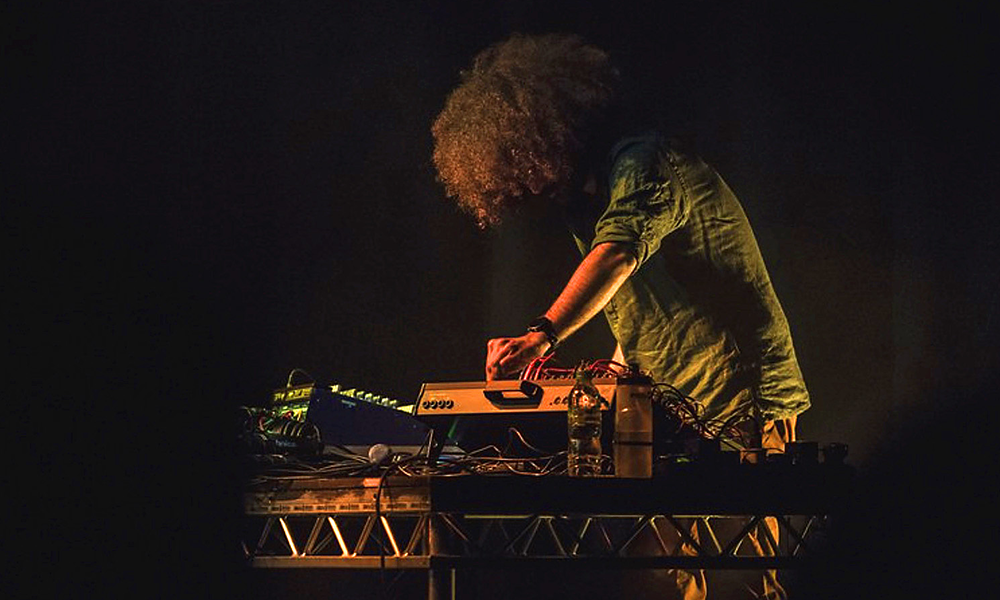 "Now we changed Parasang to be a bit more like a trio or duo that plays electronic dance music mixed with world music in a concert set-up.
"I developed a hardware system so I could improvise with the musicians on stage.
"I have a modular synthesizer, a sampler, a drum machine and a few effects pedals – I signal process all of the sound from the musicians I'm working with as well.
"Everything goes through my system. I mostly make the structure with simple beats, atmospheric sounds and modular generated patterns and then the musicians will freely improvise over the top of that.
"Each of our concerts is one of a kind – the music is made there on stage and it will never be the same again."
Parasang is set to be one half of the double-bill event Arsenal Of Sounds, which is set to take over Woolwich Works' Beanfeast venue at Royal Arsenal Riverside on October 7, 2022.
Also on the bill will be Addictive TV's Orchestra Of Samples, which sees soundscapes created from a vast library of recordings from musicians all around the world.
For this iteration of Parasang, Pouya will be joined on stage by Kadialy Kouyate, a kora player and griot (storyteller and musician) from Senegal.
"Every time I've played with him – three times so far with Parasang – it's magic," said Pouya. "His sound, his voice and his kora go very well with the stuff that I do.
"I'm really looking forward to the performance at Woolwich.
"The main idea is the sense of journey in our music. We start with something very pure and we take that purity to many places and we like our audience to come with us.
"Our music is hypnotic, immersive and atmospheric."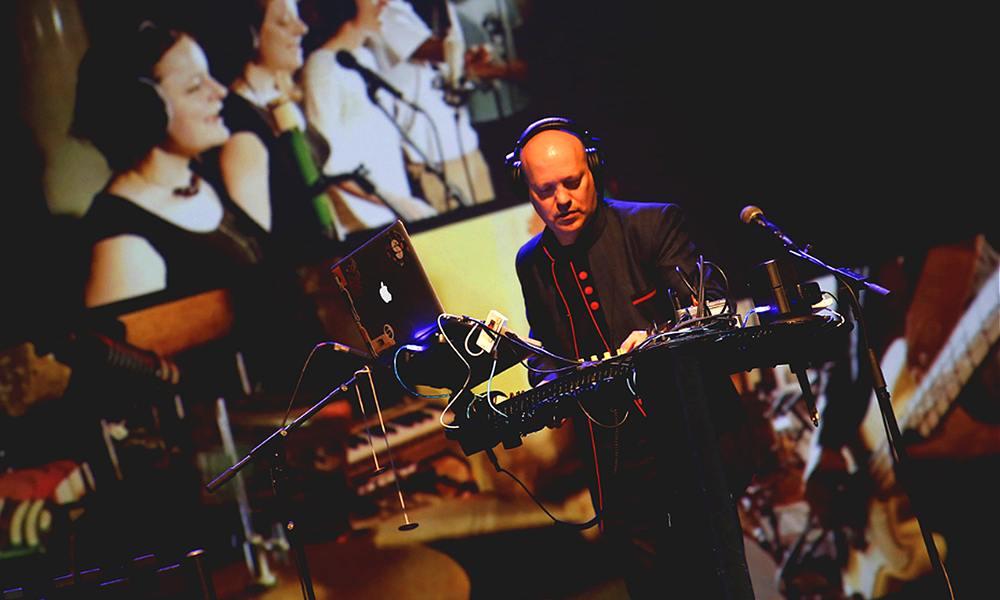 Pouya has been on a journey himself, both physical and musical, to get to where he is.
"Originally I'm from Iran and I started as a musician when I was a teenager – I took flamenco guitar lessons before moving on to classical guitar," he said.
"In my early 20s I was teaching classical guitar in a school in Iran and then I found out about the electric guitar and I got into metal, nu-metal and rock music.
"It was a big thing back then.
"This was all underground though, in people's houses or very small venues because that kind of music was banned.
"It was very hard to have a band and to do concerts – really to keep everyone motivated – so I gravitated to electronic music because you could just do that on your own.
"I could sit in my bedroom and send it out into the world, just to have a voice. There was no need to find rehearsal space for a band.
"It's hard to be committed as a group if you can't play concerts or really get any kind of feedback on what you're doing.
"So then I stopped playing guitar and applied to study music technology at York and then I did a PhD before moving to London 10 years ago.
"I've been playing music here for a decade now."
In many ways, Pouya created Parasang in an effort to recapture the feeling he'd had playing music as part of a group, rather than creating it on his own.
"When I came to the UK, I was working on electronic music and that aspect of being in a band with others was missing," he said.
"That's why I thought I'd get rid of the laptop and arrange my instruments so I could just play with others intuitively and do that live if I wanted.
"I really like it, the state of flow you get into – the connection I feel with the musicians is completely different than if you just play alone.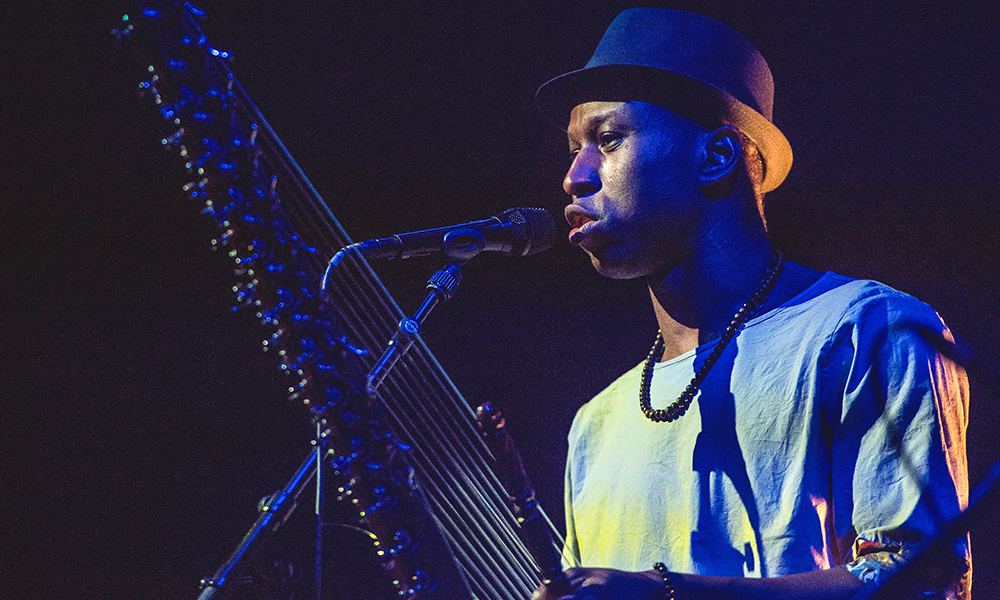 "Especially when you're improvising, you have to be present in the moment – all your senses are at work – and with my setup there are so many cables, knobs and buttons, they demand a state of complete focus. That's something I really enjoy.
"When you come to a city like London it's so vast and so big that you're a little bit confused in the beginning.
"Finding people you want to work with and feeling part of a community can take a long time.
"But I have that now and I really feel that this is just the beginning for me. I'm now in the process of turning Parasang into more of a band situation.
"We don't want to be a club night any more.
"The plan is to have an album a year with, say, with two musicians I want to work with, and then to go on tour with that before changing the line-up."
It's also through collaboration that Pouya came to be aware of the work of Addictive TV, the group he's now sharing a bill with for the second time.
"I have a band called Ariwo, which is me playing with three musicians from Cuba – mixing Cuban and electronic music," said Pouya, who has performed at venues such as King's Place, the Barbican, the Royal Albert Hall, the Southbank Centre and the Royal Academy of Arts.
"We were playing at the Womad festival and I saw Addictive TV's Orchestra Of Samples there – I was totally blown away by what they'd done.
"They saw one of the Parasang club nights in London and we got in touch. I think it was in May that we did a similar thing to what we're doing in Woolwich – getting together for a concert. That turned out really well – we're a good combination."
Arsenal Of Sounds – Orchestra Of Samples And Parasang takes place at 8pm on October 7, 2022. Standard tickets cost £10.50.
Read more: How Third Space helps Wharfers make the most of their time
Read Wharf Life's e-edition here
Subscribe to Wharf Life's weekly newsletter here
- Jon Massey is co-founder and editorial director of Wharf Life and writes about a wide range of subjects in Canary Wharf, Docklands and east London - contact via jon.massey@wharf-life.com