Indoor club will feature seven indoor courts, an outdoor court plus a pro shop and changing facilities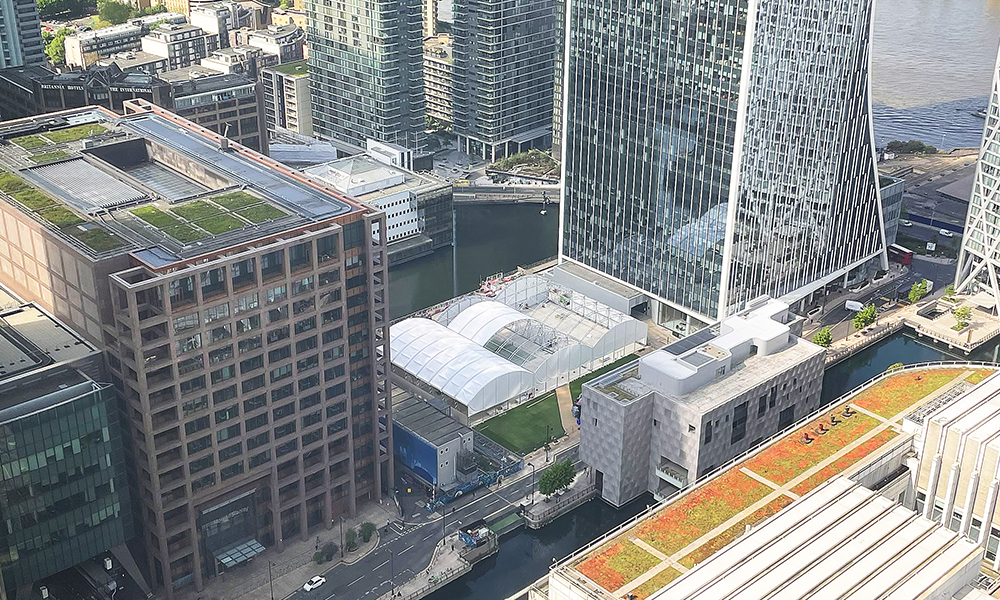 Subscribe to our Wharf Whispers newsletter here
Just what are those vast metallic arches that have sprung up on the flat patch of ground between Morgan Stanley and Societe Generale?
Well, the three-peaked structure is set to shelter Houman Ashrafzadeh's latest dream.
The serial entrepreneur, together with two friends, already has a presence at 35 Bank Street, having launched new wave salad bar Urban Greens in September 2021.
This summer he's set to do something completely different with the launch of Padium, a little further west on the estate.
"I grew up in Sweden and I've lived in London for nearly 16 years but, whenever I'd go back to visit, I'd see this new sport emerging," he said.
"My brother and his friends played it and so I tried it and got completely hooked."
That sport was padel tennis – popular across Europe and especially so in Houman's old home town of Helsingborg with an unusually high number of courts for a place with a population a little over 100,000 people.
"When I discovered it, I felt it was something very different – so much fun, but with a social aspect," he said.
"You have four players on a smaller court, a lot of banter going on, and it's intense, because you're in a more confined space than on a tennis court.
"It's relatively easy to pick up – after two or three sessions you get the basics and you can have a decent game even with someone who is better than you.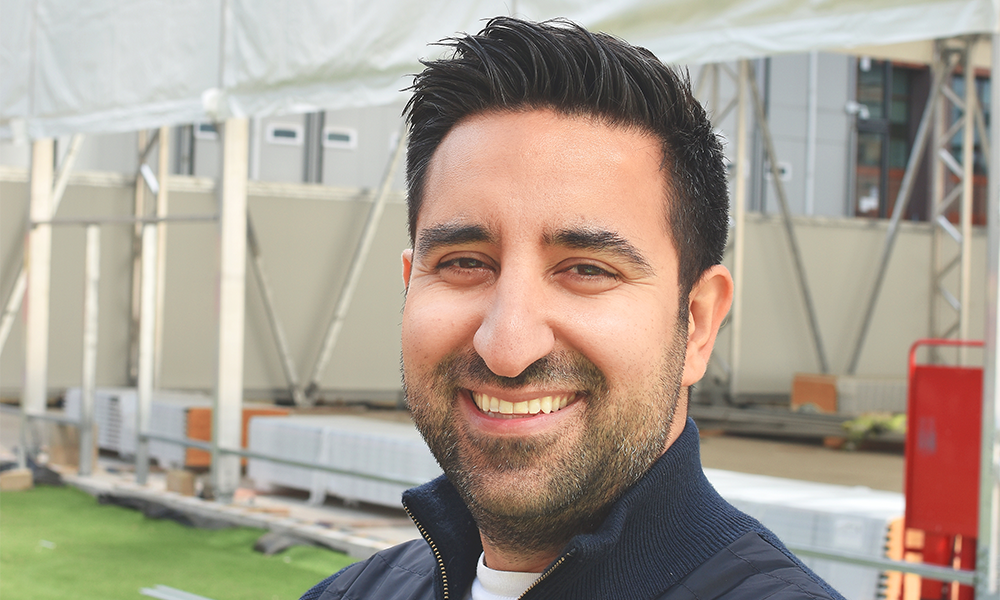 "I was fascinated, because it was so much fun, and I went back to London, super-excited to play a game with my friends – but there was nowhere to buy Padel rackets, except online.
"Eventually I managed to convince a few friends to play and tried to book a court, but there were hardly any.
"Back then, there was one in Regent's Park and one in Hyde Park, but they were outdoors – when it rains, you can't really play.
"The frustration grew because I wanted to play in London. I played every time I went back to Sweden, but that was not frequently.
"I just couldn't get over how strange it was that it hadn't caught on in the UK. Squash was big, so why not padel?"
Initially Houman's idea was to try to replicate the sorts of facilities he'd used in Sweden – unmanned courts in warehouses accessed by a code.
However, a dinner with Spotify co-founder Martin Lorentzon – an investor in Houman's successful Coffydoor venture – took things up a notch.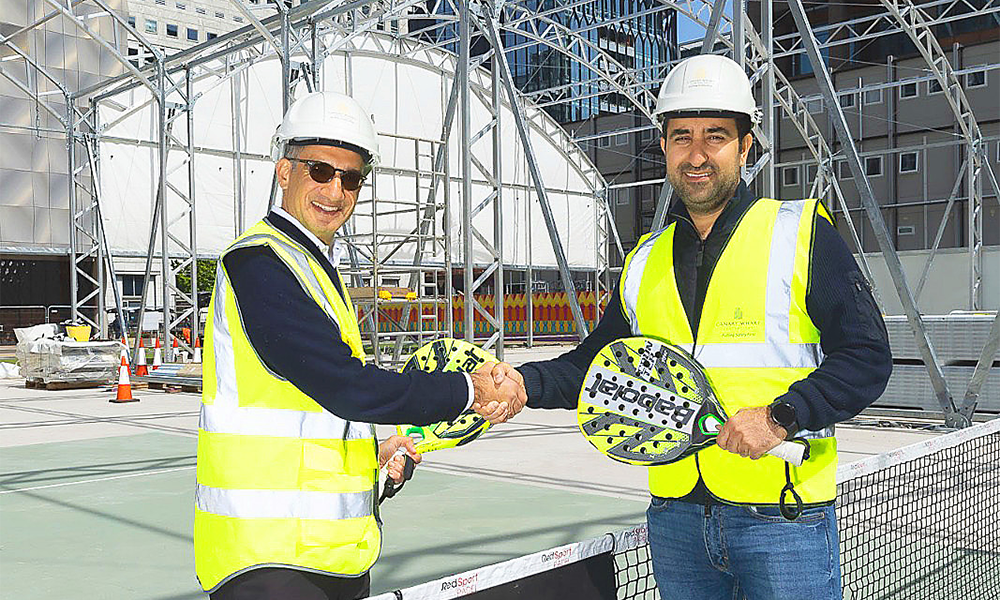 "One of the topics that came up was padel tennis," said Houman.
"Martin loves it and plays five or six times a week – it's a passion for him and he's very good at it.
" I told him I was looking to start a Padel club in London as then there were none.
"At that time, Stockholm had hundreds of courts, but I only knew of two outdoor courts in the whole of London and he couldn't believe it.
"So I showed him the Excel spreadsheet I'd been working on and he said he'd be interested in partnering up and investing.
"Having him on board gave me the ability to do something on a bigger scale than I'd been considering.
"My experience of Padel in the UK was that it was often very basic.
"It was embarrassing to bring friends from Sweden to these places, because the facilities were poor.
"Courts would not be maintained properly, with broken plaster on the walls and would often be too close to one another, so balls would be flying in from other games, or there would be no changing facilities or showers."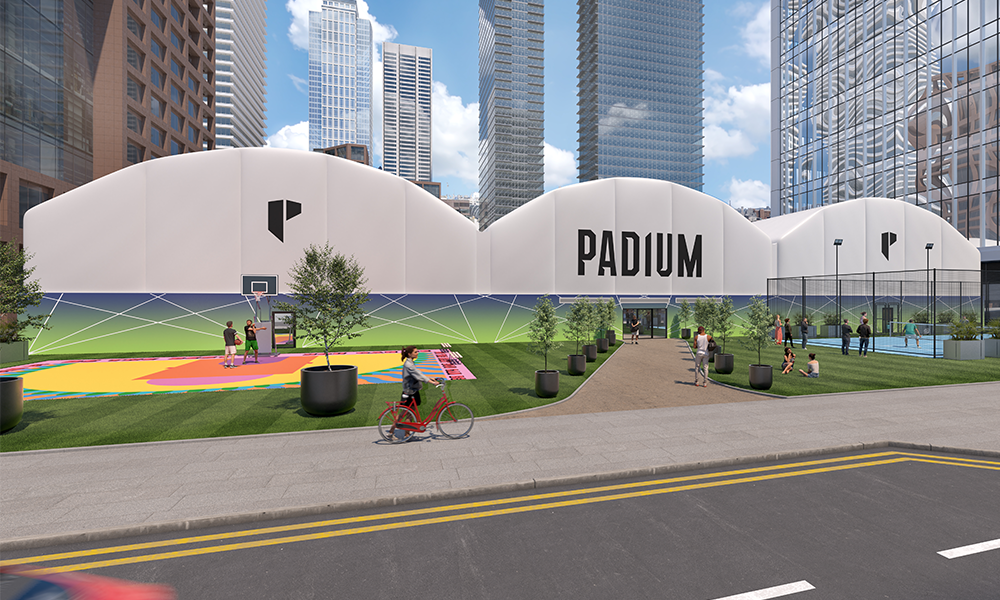 So Houman went back to the drawing board to create something he thought would be capable of "revolutionising" the game in the UK.
"I realised the club needed to be in a flagship location – a place that could attract a lot of people who had never played before," he said.
"It should be an educator, to get a lot of people involved, including kids and schools so they too can enjoy this amazing game.
"I was told by some companies that I could just put up some courts and not spend much money because the demand was so high that they would be packed anyway.
"But I didn't want to do that, I wanted to create an experience and an environment where you could build a community.
"I want young people involved, corporate clients and really good players too – the full 360-degrees like I was used to in Sweden.
"With Martin involved, I didn't want to replicate any of the experiences I'd had in the UK, I wanted to raise the bar and have something much better to revolutionise the sport here."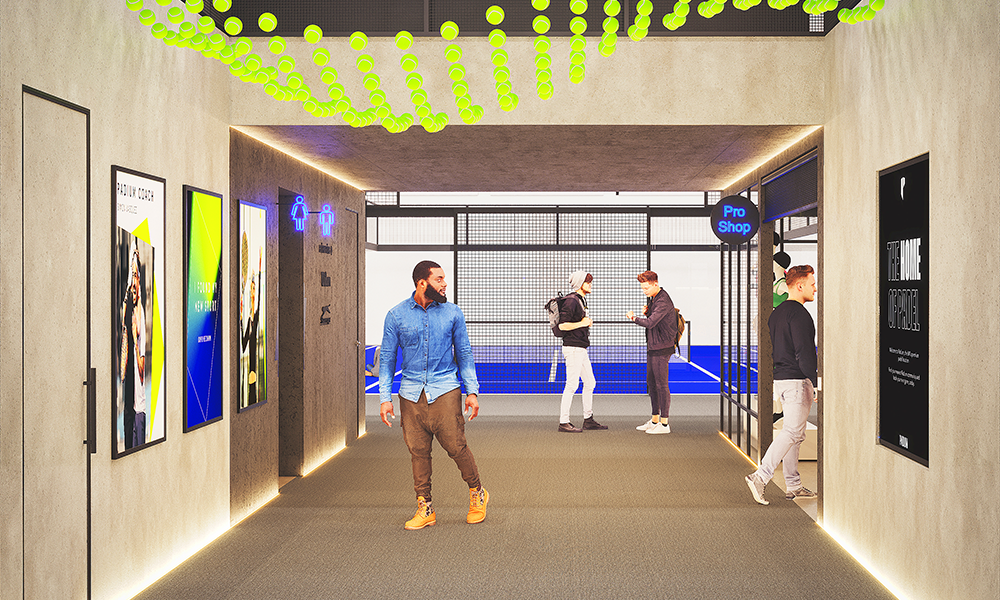 The result is Houman's plans for Padium.
The facility will be home to seven indoor panoramic glass courts under a 10-metre high ceiling including a centre court.
There will also be an outdoor court, a pro shop and a nutritional drinks bar.
The store will stock clothing from tennis legend Björn Borg and a selection of rackets from Babolat.
It will also have changing and shower facilities with a towel service and a club lounge on a mezzanine floor where players can hang out before and after games.
"Right now I play at other clubs, but I have to devote half a day for one hour of padel, because I have to travel for an hour, play, return home to shower, then continue my day," said Houman.
"That's a lot of time to spend when the whole thing could just take 90 minutes.
"I want the emphasis to be on good service at Padium with my staff being really knowledgeable and friendly – to create an environment for everyone where it's welcoming and everybody feels included.
"This goes back to my Swedish roots, where padel is open to everyone.
"We don't have fancy clubs over there where you have to be a member and it takes you 20 years to get on the list. It's possible to create a premium product and to have that inclusivity where all are welcome."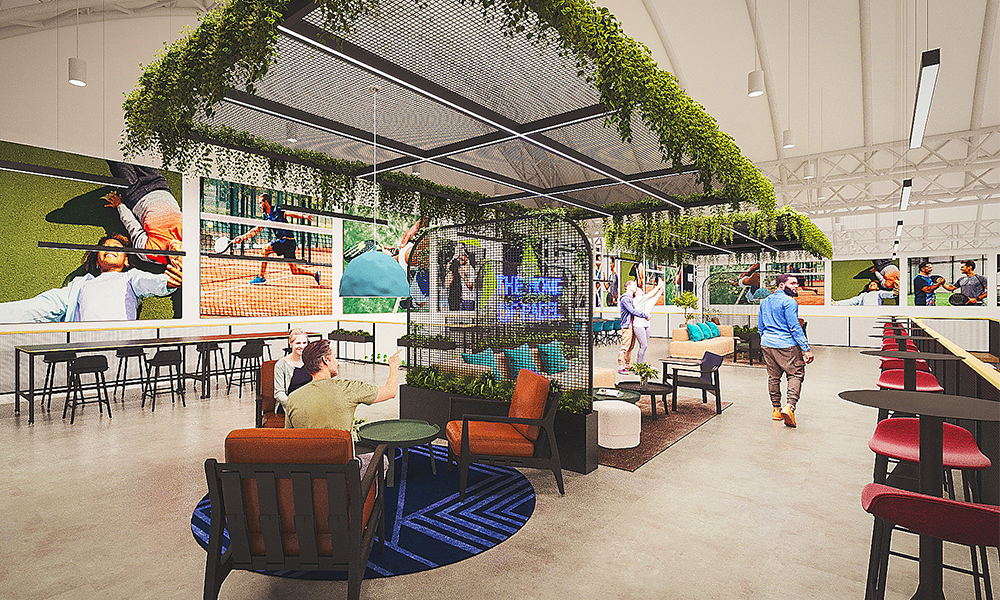 Extensive work to strengthen the foundations under 10 Bank Street have been undertaken to support the concrete slab on which Padium will sit.
Located on the site of a mooted 32-storey office block, the club will bring fresh life to a patch of ground that had become a popular sun trap before the winds of Storm Eunice tore up its astroturf.
Open daily from 6am-11pm, courts will be bookable in advance for four players with slots of 60, 90 or 120 minutes available with no membership required to play.
"One of the seven indoor courts is a centre court, which will cost a bit more, but we'll be incorporating court camera technology on that one, which reads the game and gives you statistics," said Houman.
"One is a recording camera which records the game and the other is AI-based, to give you statistics about your game, which is really cool.
"This will help people who want to improve their game and so coaches can assess their performance.
"If it's popular, then we'll look at rolling it out to other courts too.
"For me, padel is the perfect combination of squash and tennis. It takes the best of both and combines them into one game.
"It's easy to learn, but hard to master. Because the courts are smaller, the actual amount of time you spend playing is greater than tennis – rallies can often go on for minutes rather than being over quickly.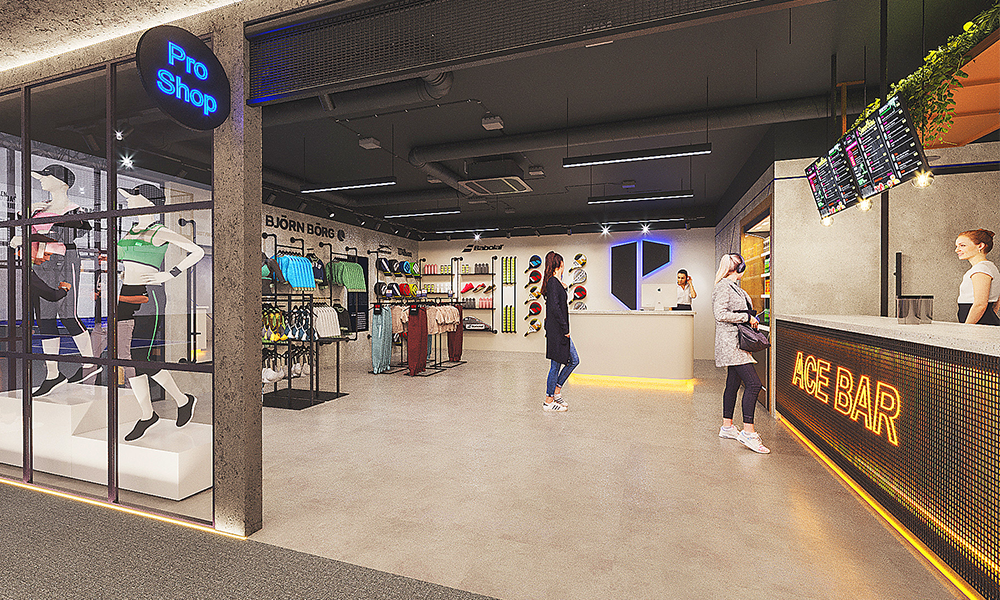 "Also, tennis can be a lonely sport. With padel you play with four people, so it's super social.
"You have a ranking, sign up and play with players of a similar level you don't know, so it's a great way to meet people.
"One of our responsibilities will be to help nurture the grass roots of this amazing sport.
"We want schools and people from the local community to come and discover the game because they will be the players of the future.
"We need players to convince councils and other organisations that it's worth approving these facilities – that the investment will be worth it – so we can grow the sport.
"Ultimately the aim is for it to become an Olympic sport.
"There's a federation and there are professional players making a living from the game now, which is great.
"The Lawn Tennis Association is also involved now and we're looking forward to working with them too."
As for Houman, Urban Greens remains a strong focus and, come the opening of Padium there will certainly be some crossover between the two brands.
"Padel and salad go well together and Urban Greens will certainly be catering for events we put on," he said.
"We'll also be offering companies corporate sponsorships for the courts where businesses can have their name and logo on the booking app and on the courts themselves, with playing time for their staff and whole-club takeover events."
Read more: How Kinaara on Greenwich Peninsula offers authentic Indian flavours
Read Wharf Life's e-edition here
Subscribe to our Wharf Whispers newsletter here
- Jon Massey is co-founder and editorial director of Wharf Life and writes about a wide range of subjects in Canary Wharf, Docklands and east London - contact via jon.massey@wharf-life.com