Lewisham-based three-day celebration features performances by disabled and neurodiverse artists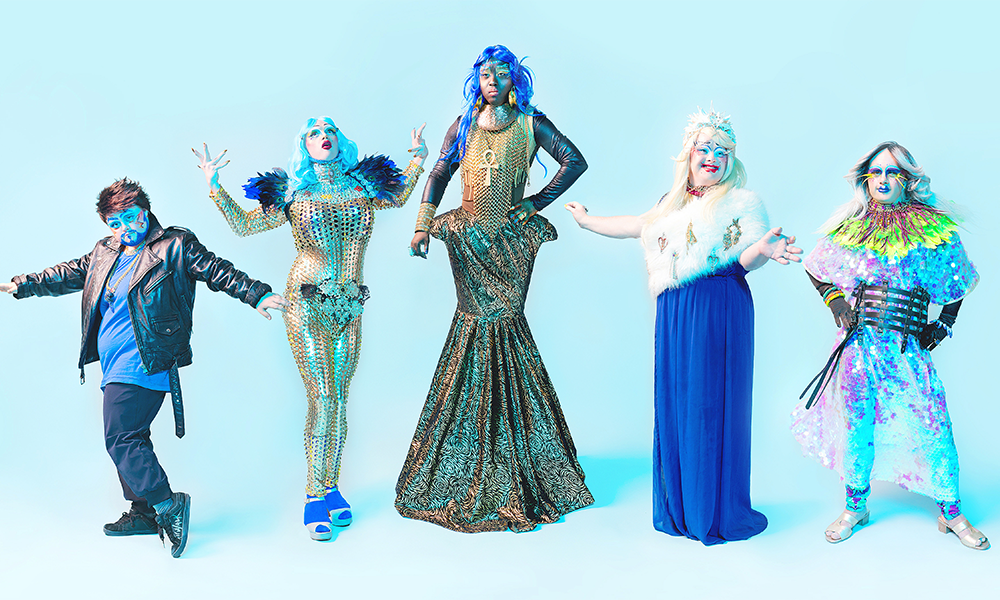 Subscribe to Wharf Life's weekly newsletter here
BY LAURA ENFIELD
An hour before we speak, performance group Drag Syndrome is named an Icon In The Making by TikTok.
Founder and creative director Daniel Vais is bubbling over with pride and is very clear that its aim is world domination.
The group, whose members all have Down Syndrome, is booked two years in advance and he said: "Society and culture have to know we're here to stay. We're not a fad.
"What these artists are providing is really extraordinary to culture. It's valuable.
"We have been blowing up for the last four years, but it's now reaching stardom where we have partnered with brands like Milk Makeup, Instagram, O2 Music – real movers and shakers.
"People with learning disabilities are leading campaigns now. "It's about damn time."
It quickly becomes clear he is the drag group's biggest fan. In fact, he sees its members as examples of how we should all be living.
"People with learning disabilities make the world a better place," said the 50–year-old.
"They are magnificent people – much kinder. They go through so much and they have more compassion. I see them as gurus.
"They are a leading example of the amazing human being and we have to learn from them. It's very humbling to work with them."
The group was born in 2018 from his company Culture Device Dance Project, which works with elite artists with Down Syndrome.
They were invited to perform at LimeWharf in Hackney so he and dancer Sara Gordy went to check it out.
A drag artist was performing and Sara was bowled over and immediately wanted to try it. Drag Syndrome was born in that moment.
The group is made up of six drag queens and one drag king and had its first show at Vogue Fabrics Dalston (now VFD) a small, avant-garde queer space.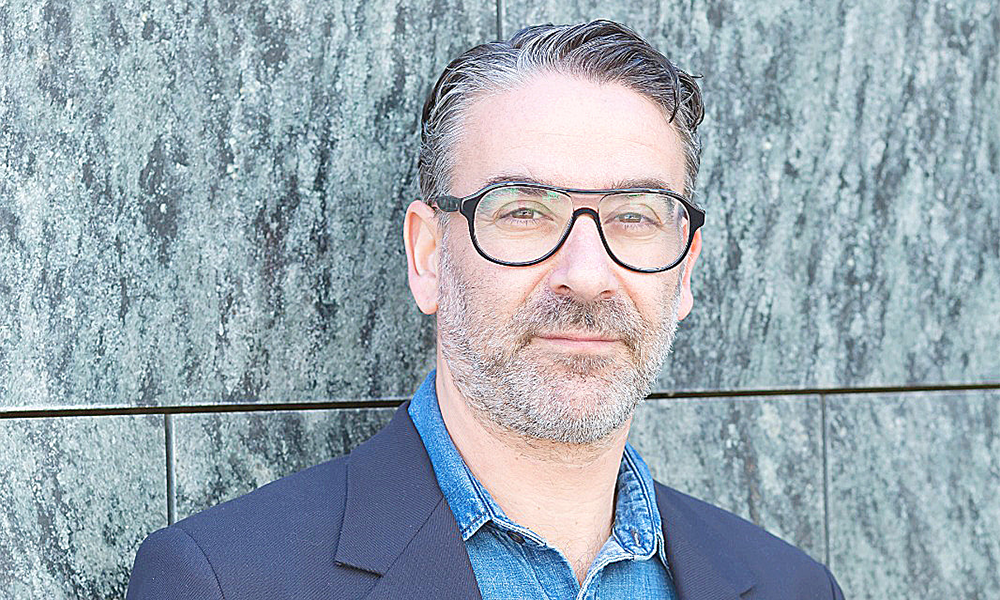 "It was magical, amazing, powerful, fresh, new," said Daniel. "They loved it and they wanted another show. It was the best night ever because we understood we had created something amazing.
"The second show sold out in minutes and then we were on ITV and since then we have been as busy as Rihanna and Beyonce."
In four years the group has gone from performing to crowds of just 50 in east London, to 15,000 at Montreal Pride, where they were introduced to Canadian president Justin Trudeau.
They've appeared at Ru Paul's DragCon, and featured in a video for Vogue alongside Lady GaGa and Billy Eilish.
During June they completed a European tour and, on July 23, will perform at The Albany in Deptford as part of Liberty Festival.
"Lewisham is the first place I came to when I arrived in London – so, personally, this is a very emotional gig," said Daniel, who moved to the UK from Isreal.
"It is a top notch festival. The whole programme is super so we're very grateful to be part of it."
Every show is different, with lots of improvisation. Daniel said: "I work with the best artists. They blow minds. You see it in people before and after the show."
They knew from the start the group would be a huge success and have intentionally done it all on their own to stay in control of the narrative.
"Everyone who understands art and culture and sees the show understands they are masters," said Daniel.
"They are oozing star energy. They know they're big stars but they are also very professional and some of them are adamant that they would like to achieve things in art and culture. They are ambitious.
"They have very clear ideas about where to perform, where to appear and how to grow."
There has been controversy. In 2019, a Republican congressional candidate in America declined to host the performers, questioning whether they could give their "full and informed consent."
Daniel said they have to deal with constant negative comments, but know what they're doing is opening gates for others.
"The negativity is a reflection of what people with learning disabilities go through every day," he said.
"I talk to the artists about it and they say: 'This is how we grew up. People say whatever they think to our faces and that we're not good enough, we are pathetic, stupid'. Unfortunately, they are used to it.
"But we are coming, taking space and changing that.
"A lot of people with learning disabilities are learning from these artists to have boundaries and to understand it is not right to accept that somebody will think you're stupid or you can't do this or decide for yourself."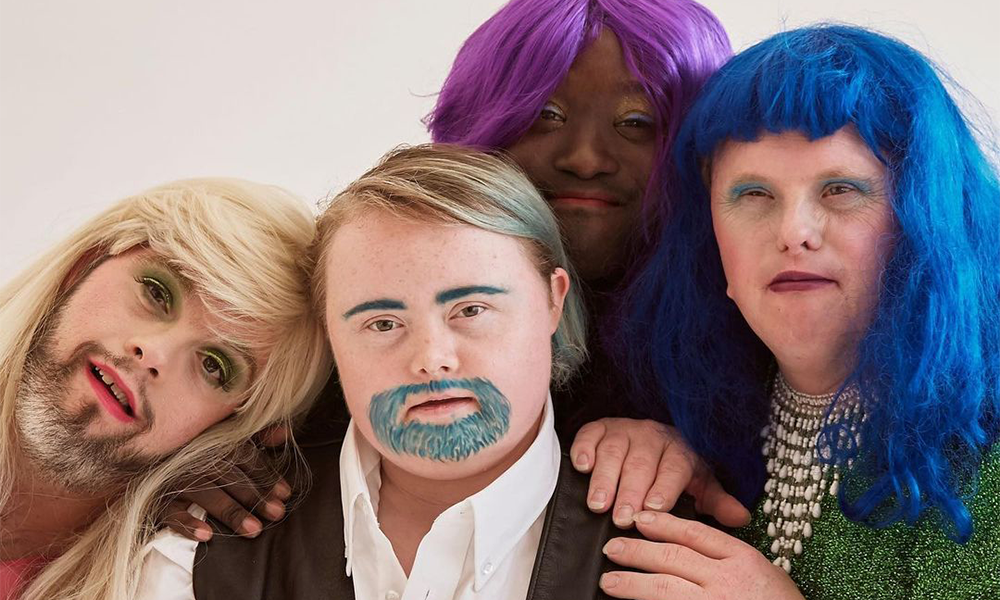 Daniel said they answer their critics by being "capable as fuck".
He added: "Whatever the misconception is, we don't fight it. We don't have to answer to anyone.
"They're independent artists. They have international careers and the support around them from parents and siblings is amazing – that's why it's working.
"We take our space and don't ask permission, we just do our thing. That's what I wanted from this project and the artists did it.
"They went from stage-to-stage, studio-to-studio and worked their arses off to achieve this success with no charity or support – no nothing. They have success because of their talent."
Drag Syndrome are set to perform at The Albany on July 23 at 6pm. The performance is free but booking is required.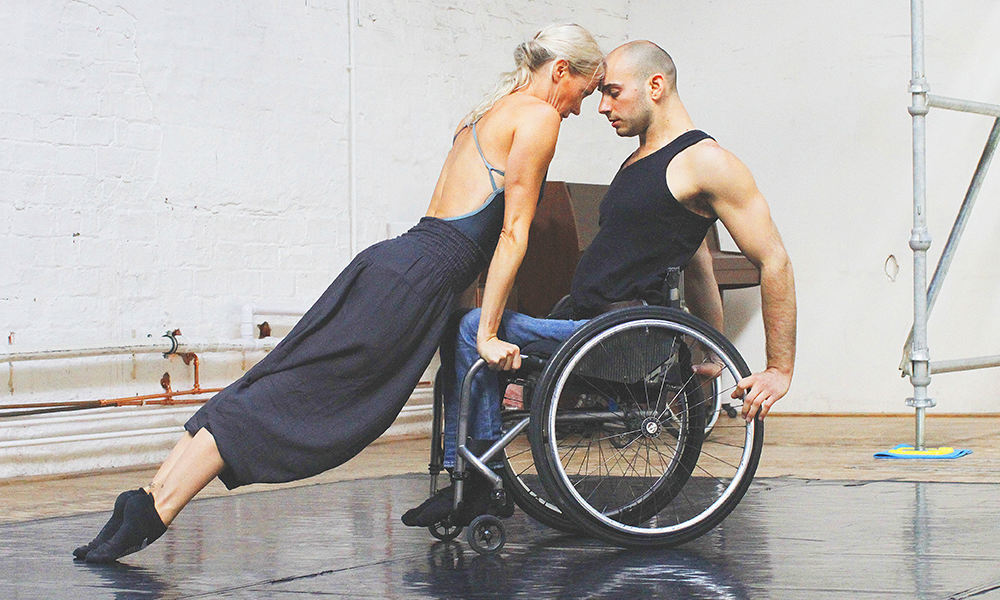 WHAT'S ON AT LIBERTY FESTIVAL – JULY 22-24, 2022
The free event is a celebration of deaf, disabled and neurodiverse artists.
Some events are drop-in and some need booking, but all allow audiences to leave, re-enter and move around.
There will be British Sign Language interpreted shows, audio-described installations and chill-out areas.
The festival is set to kick off with the unveiling of Freedom by artist Yinka Shonibare CBE in Deptford.
Across the three days, visitors will be able to book one-hour sensory walks with Mapping in Lewisham, exploring how the local environment is shaped by sound, smell and terrain.
Captioning Lewisham will be a trail of sound captions along Deptford High Street and
Mixed Reality Hub (Deptford Lounge, various times) is a collection of digital art and virtual reality work by renowned disabled and neurodivergent artists.
Friday will see speakers at the Liberty Symposium (The Albany, 10.15am-6pm) explore topics such as how the media represents people with a disability. In the evening there will be an outdoor performance by Deptford's Heart N Soul (Griffin Square, 6pm-8pm) and stand-up from Jess Thom Touretteshero (The Albany, 8.15pm)
Saturday will include the launch of Manifesto for 2.8million Minds (Lewisham Shopping Centre, 2pm-5pm), a project looking at how we can better support young people's mental health.
Sunday will feature 111 (The Albany, 2.30pm) a physically integrated performance from paraplegic dancer Joel Brown and former principal dancer Eve Musto. Kat Hawkins will perform Object Permanence (The Albany, 4pm) exploring her relationship with assistive devices.
Leave The Light On For Me (Griffin Square, 3pm and 5pm) will be a joyous outdoor look at climate change and justice and Who Plays Who (The Albany, 6.30pm) is a powerful satire by Stephen Bailey, exploring disabled actors navigating Hollywood casting.
Read more: Sun And Sea takes over The Albany with 10 tonnes of sand
Read Wharf Life's e-edition here
Subscribe to Wharf Life's weekly newsletter here
- Laura Enfield is a regular contributor to Wharf Life, writing about a wide range of subjects across Docklands and east London