Shared ownership properties from Legal And General Affordable Homes present a competitive proposition for residents renting in east London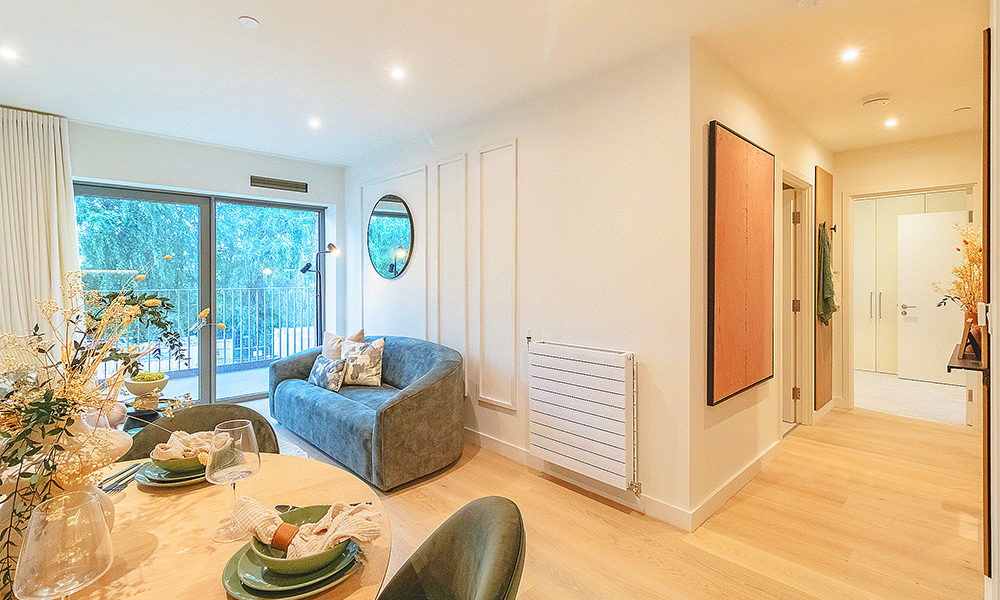 Subscribe to our free Wharf Whispers newsletter here
The rental market is on Jen Cobley's mind.
Right now, for the head of sales at Legal And General Affordable Homes, it's proving a fertile source of shared ownership buyers.
The company is currently delivering East River Wharf, part of Ballymore's Riverscape scheme in Royal Docks and is finding its offering is attracting tenants under pressure from rising rents. 
"We launched the development in July and the sales rate has been really good – there's a fantastic appetite for the scheme," said Jen.
"The key reason for that is because the area is very popular with renters.
"What we're seeing is that landlords have pushed prices up and that's prompted people to look at alternatives.
"At East River Wharf some people will be moving into one-beds, having moved out of rented studios at Royal Wharf, for substantially less of a monthly outlay.
"That also means, of course, that they have got a foot on the ladder.
"It's been a really positive start in a turbulent market.
"Shared ownership has been less affected by this as higher interest rates don't have as great an effect because the portion of the property under mortgage is typically much smaller.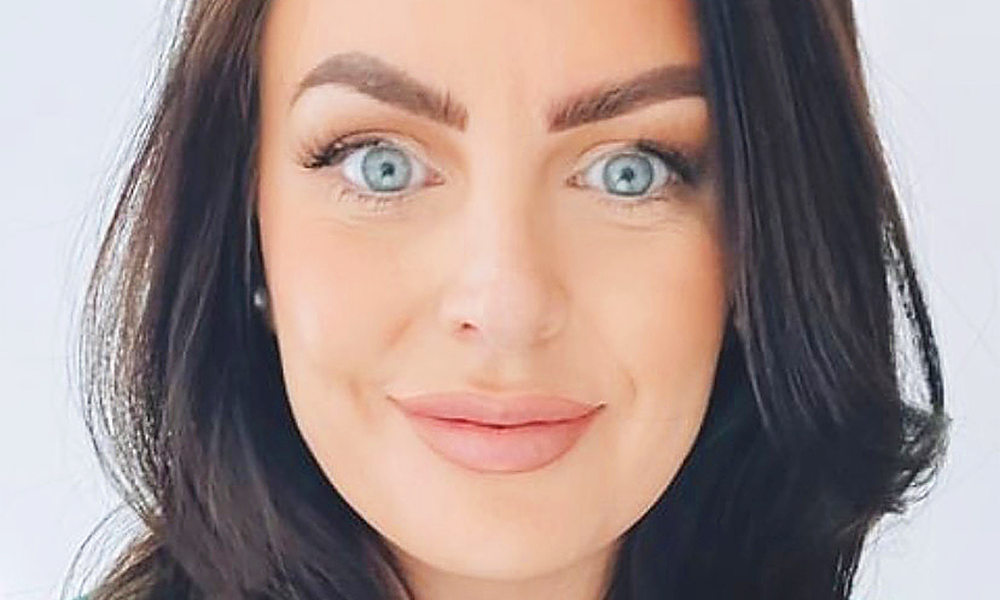 "The other thing about shared ownership is that people can think long-term.
"While interest rates may be shocking right now, if you've bought a 25% share, you will be in a better position financially than someone with a mortgage on 90% of a property.
"This means when interest rates stabilise, it will then be easier for people to staircase and buy a larger share of the property, right up to 100%.
"It's also the deposit levels. While buying outright might be on some people's agendas, when you think about what 5% or 10% of the full value of a property actually looks like, it is out of reach for most people.
"Shared ownership requires a much lower initial outlay. At East River Wharf, you are looking at a deposit of just under £5,000.
"Our one-bedroom homes start at £387,500, meaning a 5% deposit on a 25% share at £96,875 would be £4,843.
"That feels do-able for people. The mortgage market is currently very stable and there are lots of lenders offering 95% mortgages right now.
"On that one-bedroom apartment, you'd be looking at monthly outgoings of just over £1,500.
"I've spoken to a considerable number of people renting studio flats in the surrounding area for £1,800-£1,850 per month."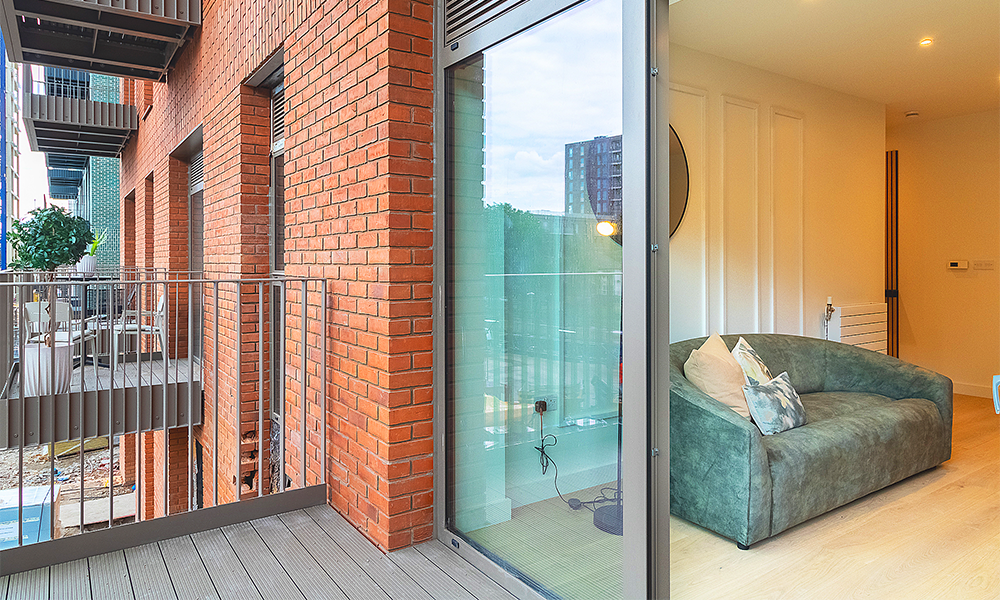 Legal And General has taken on four buildings at Riverscape, with apartments in two of them for sale on a shared ownership basis.
The others will be let to tenants on an affordable rent basis. 
One, two and three-bedroom apartments are available to buy at the scheme, which is essentially an extension of the Royal Wharf development on the Thames between West Silvertown and Pontoon Dock DLR stations.
The neighbourhood has its own pier served by the Uber Boat By Thames Clippers river bus and is within walking distance of the Elizabeth Line.
It will benefit significantly from a planned new bridge across Royal Victoria Dock, part of the ongoing regeneration of Silvertown, which will make this journey even easier, putting it within about 20 minutes of Canary Wharf.
Legal And General is set to host an open day at East River Wharf, from 10am-4pm on December 2, 2023, for anyone interested in buying a shared ownership property or who would like to know more about the scheme.
Jen said: "At our event we have a fantastic sales office and apartment to show people. We're in the very fortunate position to be taking control of a lot of the units we're selling quite soon.
"We have one, two and three-bedroom apartments that people can see, unfurnished too and a team of sales consultants who would be delighted to meet with potential purchasers or anyone who just wants to know a little bit more about shared ownership.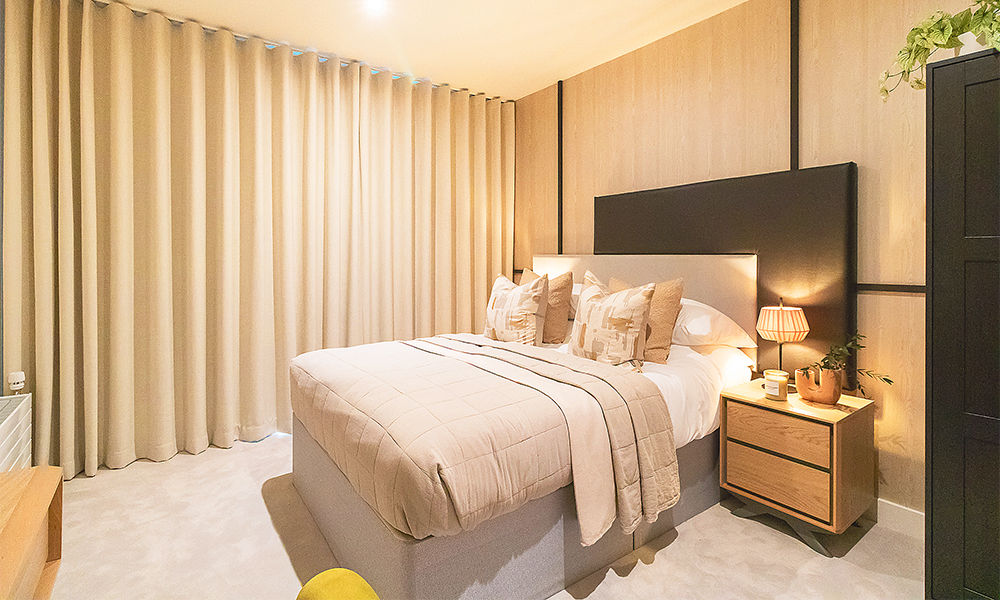 "We'll also have an independent financial advisor on hand, for anyone who would like to discuss accessing a mortgage.
"We really are ambassadors for the tenure rather than just our brand – we're more than happy to have wider conversations about affordability and ways people can buy properties. 
"Shared ownership is not just for first-time buyers.
"If you have a property that's sold, subject to contract we can take an application from you. 
"If you've previously owned a property and have left the market then we're also an option for you.
"We see people coming to us in a wide variety of situations, whether they are looking to buy their first home, relocating after a divorce or dealing with a change in circumstances.
"It's really open to all as long as you meet the eligibility criteria."
Buyers at East River Wharf will get access to a wide range of facilities with the vast majority already up and running.
"In terms of the apartments at East River themselves, the quality is on a par with Ballymore. That's a real key selling point for us.
"Everything has outdoor space – either a balcony or a terrace and they are, of course, in a fantastic location.
"Buyers also get access to all the Royal Wharf facilities.
"There's a real sense of community with the clubhouse.
"Something I'm really excited about is the Sky Lounge, which will be on the 16th floor of one of Riverscape's buildings.
"It's due to open next year and will be a business lounge with far-reaching views across to Greenwich and Canary Wharf – a place to meet neighbours and collaborate with guests.
"There's also a concierge service that oversees the seamless running of the estate too."
Find out more about East River Wharf here
Read more: How Level39-based WyzePay offers discounts at MMy Wood Wharf
Read Wharf Life's e-edition here
Subscribe to our free Wharf Whispers newsletter here
- Jon Massey is co-founder and editorial director of Wharf Life and writes about a wide range of subjects in Canary Wharf, Docklands and east London - contact via jon.massey@wharf-life.com