With less than a year until opening, CEO Jeremy Rees outlines the benefits for events, local residents and the wider British economy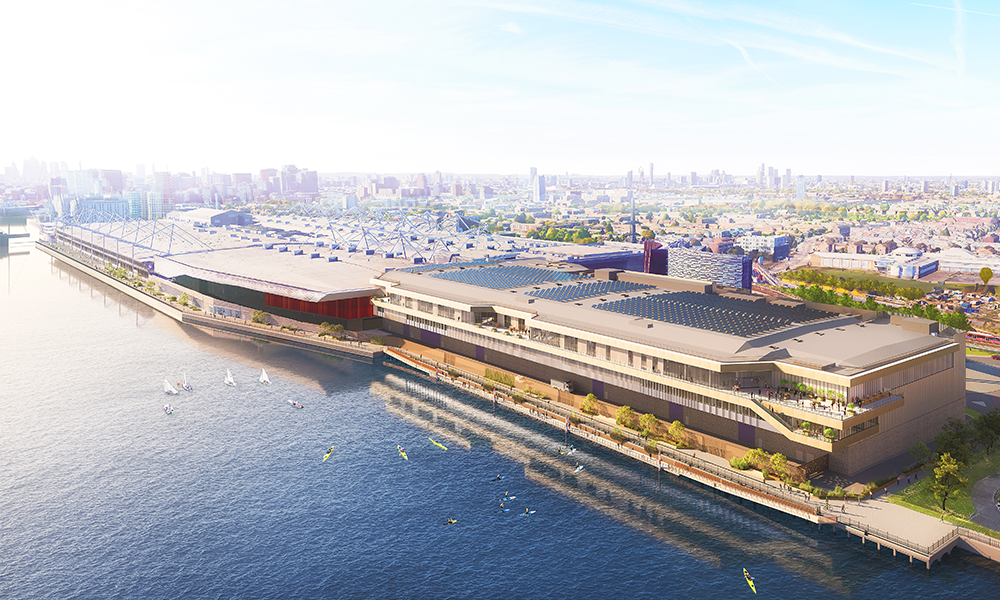 Subscribe to our free Wharf Whispers newsletter here
Jeremy Rees is excited – and with good reason.
It's now less than a year until the latest extension to Excel in Royal Docks is due to open its doors for business, and the exhibition and conference centre's CEO is buzzing with the anticipation of what it means for the UK, London and the local area.
To say live events have bounced back after the pandemic would be an understatement.
Fuelled by a period of almost total shut down, when meetings were deemed illegal, the demand and desire to reconnect is at an all-time high.
"This year will be 10% busier than we've ever been in the history of Excel's business," said Jeremy.
"There will be more events, more exhibitors and more visitors here than ever before – that's a really strong catalyst for activities, innovation and ideas.
"It puts Royal Docks right at the heart of our trade agenda in the UK once again.
"Historically, it was an area where innovation was rife, where trade was a huge driver for the capital.
"That tailed off with containerisation.
"But it's a great example of what London does, it adapts and changes into something else – so the Royal Docks began reinventing itself as a centre of excellence and innovation.
"Transportation links improved and, over the years, pieces were put in place to remove the friction of travel to get here.
"Now, with the Elizabeth Line, we're a very strong proposition for our customers. Excel is three minutes from Canary Wharf and 15 minutes from the West End. It's so accessible."
Read More: How Canary Wharf-based McLaren is building Excel's extension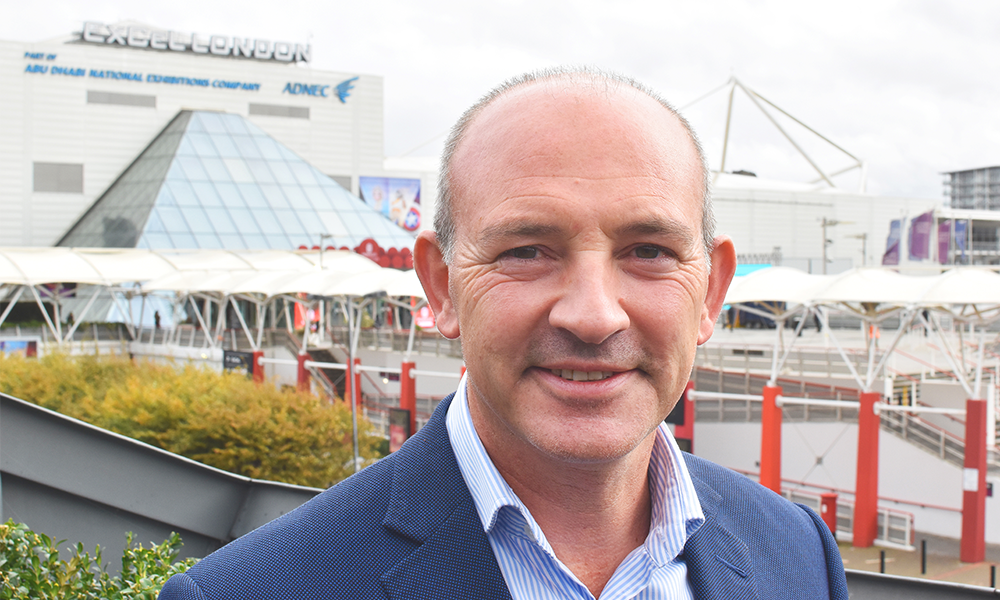 Riding the wave of that regeneration and infrastructure improvements, Abu Dhabi National Exhibitions Company (ADNEC), which owns Excel, has invested significant cash in expanding the venue.
When the doors to the extension open in October 2024, Excel will see its available space increase by 25% to some 125,000sq m.
The new facility will connect seamlessly to the existing centre's eastern end, with landscaping outside, including a public park.
"We've designed a £220million building connected to the existing one, which will genuinely delight and surprise everyone with a world-class experience," said Jeremy.
"The process of regeneration here is far from complete and that's one of the reasons our expansion programme is so important – because it's demand-led.
"Our customers in the corporate, association and exhibition markets – both nationally and internationally – have told us what they want.
"That's the future of face-to-face events – a building that needs to be not just physically but also technologically fit for purpose and a place that's sustainable and puts delegate health and wellbeing right at the heart of the proposition.
"The brands that are coming now care deeply about the experience and that's something we've catered for really carefully.
"The expansion is a place where millions of moments will happen, where people will go away saying that their needs were fulfilled when they came to Royal Docks – whether that was for trade, fun or engagement.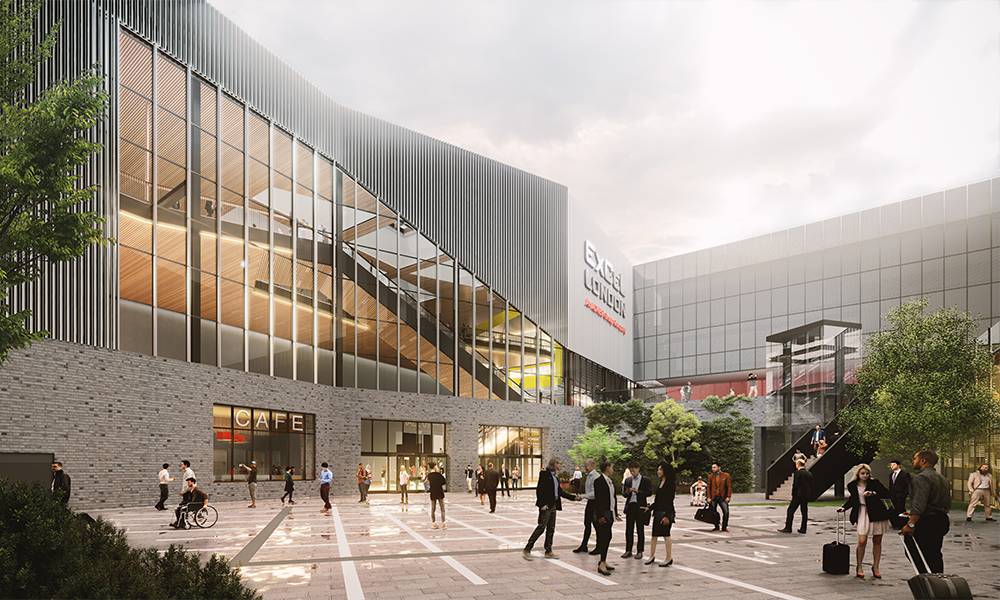 "It will be where their preconceptions of the area, of London and of the UK, will have been shifted.
"Our vision for the future is to add significantly to where we are now and this is deeply exciting.
"From a stakeholder perspective, from ADNEC downwards, I think it shows a belief in London and the Royal Docks.
"They're investing hundreds of millions of pounds in our buildings and the experience.
"That's being reinforced by our customer base who are signing contracts now for 2024, 2025 and beyond. We've got agreements in place for 2030 already."
Take a step back and Excel currently generates about £4.5billion in economic impact for the UK, attracting around 4million visitors to the Royal Docks each year by hosting roughly 400 events.
"The expansion is necessary to ensure the virtuous circle of growth continues.
Jeremy said: "What our existing customers are saying is that if we can't cater for them, they're going to go somewhere else.
"There is a significant emphasis on investment internationally and cities are competing aggressively with each other.
"The difference with London is that most other cities in the world own their convention centres – here it's privately owned, so all the investment coming through us is driving a vast ripple effect through the city.
"The economic impact is huge and costs the public purse nothing. In other cities, the events industry is asking for subsidy or support from governments whereas we are a massive contributor to the Treasury and UK PLC as a whole.
"Our investment is driven by the fact we believe there is a commercial need – it's what our customers want.
"The benefit from this is also for the hotels, bars and restaurants – and so for the Exchequer as well – due to the increase in activity across these sectors."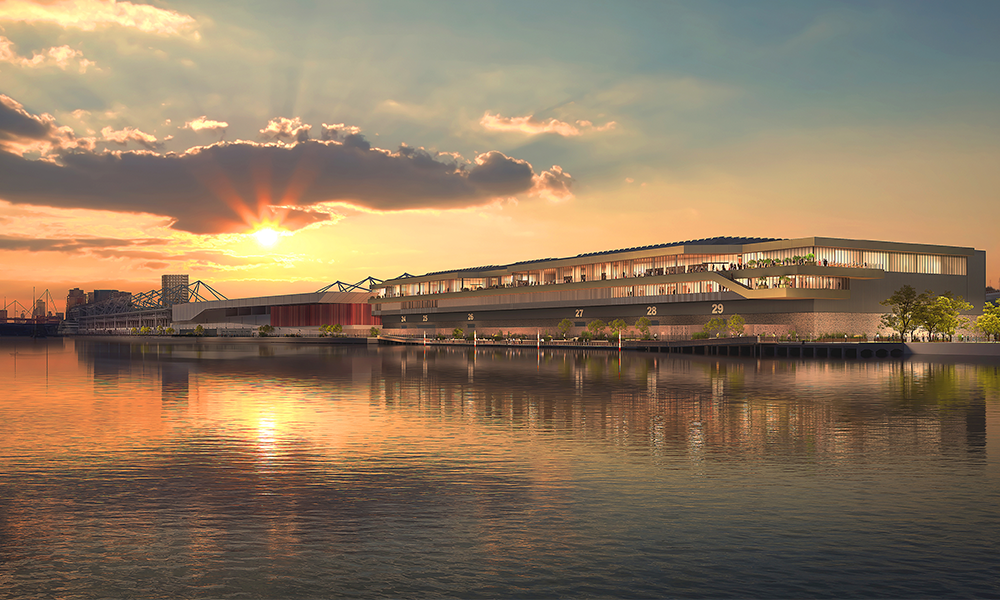 At a more immediately local level, the expansion will also benefit those living and working in Royal Docks in a variety of ways.
Put simply, the larger Excel becomes, the more potential there is for success.
The more successful the venue is, the bigger its economic impact will be, with greater and greater audiences coming to the area with needs to satisfy.
"From a successful exhibition perspective, it means that we're generating more income, and that flows through to Newham, where tourism and hospitality are key pillars that drive job creation," said Jeremy.
"As a business ourselves, there is no doubt we are already employing more people from the local area than ever before.
"Similarly the businesses we're supporting and working with are also employing people, so you get this multiplier effect.
"The hotels locally are running at around 85% occupancy, very largely filled by people attending events at Excel.
"We aim to make sure that, we're working harmoniously with the residents who benefit from hospitality, bars and restaurants.
"But it's also the reason why we're investing in transport links, why there are, for example, 5G networks here, and that infrastructure generally is being improved, because all the activity is here.
"That's interesting because it changes the dynamics of the ecosystem.
"What used to be the case is that people came in, conducted their business and then left.
"That's shifting and I foresee over the next five or 10 years that the dwell time here is going to be significantly greater within the Royal Docks.
"I think that the east of London – Royal Docks, Canary Wharf and all the other areas – have all got very bright futures. There's absolutely no doubt about it.
"With the Elizabeth Line now in place, Excel is the natural home for events for companies on the Wharf – the journey is only three minutes now.
"It's incumbent on all of us in this area to set the tone, develop, grow and do it in partnership.
"If we can accelerate this with our investments and support from Abu Dhabi, then we're going to do that."
One of the other things the venue is already doing is shifting its programme.
"We've been planning all this since 2018 and the final pieces of the puzzle were the arrival of the Elizabeth Line, a commitment from our investors to expand and, lastly, Excel's complete adoption of immersive events and experiences," said Jeremy.
"We've got truly world-class creators, innovators, production houses and agencies who are exporting immersive experiences to other countries, where they have residencies.
"There hasn't really been a place where they can host them here, so we've observed and responded to the need – and we've done it very quickly.
"We've been really keen to work with some of the best brands globally to do this, which is the reason we've hosted Jurassic World and Disney100.
"These are world-class experiences and there will be more announced soon.
"Brands invest tens of millions in some cases and what we want is families and children to come here and be surprised and delighted by what they find so that they return again and again."
In some senses, the countdown to the future of Excel has begun. In others, it's here already.
Find out more about Excel's expansion programme here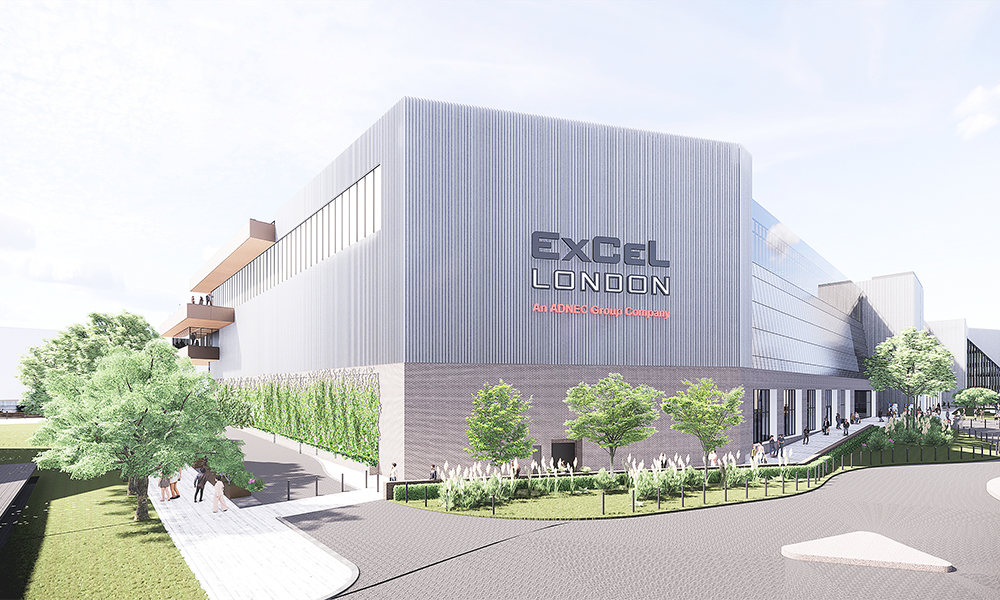 FACTS AND FIGURES
Excel's expansion will see the following benefits created:
25% larger overall with 25,000sq m of additional space that can be completely taken over by a customer
A new front door for the venue
Improved landscaping for pedestrians and cyclists including along the dock edge
12,000sq m of new exhibition space
A freshly planted pocket park
Views across the dock from the venue
Read more: How Level39-based WyzePay offers discounts at MMy Wood Wharf
Read Wharf Life's e-edition here
Subscribe to our free Wharf Whispers newsletter here
- Jon Massey is co-founder and editorial director of Wharf Life and writes about a wide range of subjects in Canary Wharf, Docklands and east London - contact via jon.massey@wharf-life.com