Why Salvatore Coco is willing to go the extra 332 miles to get the right flavours for its restaurant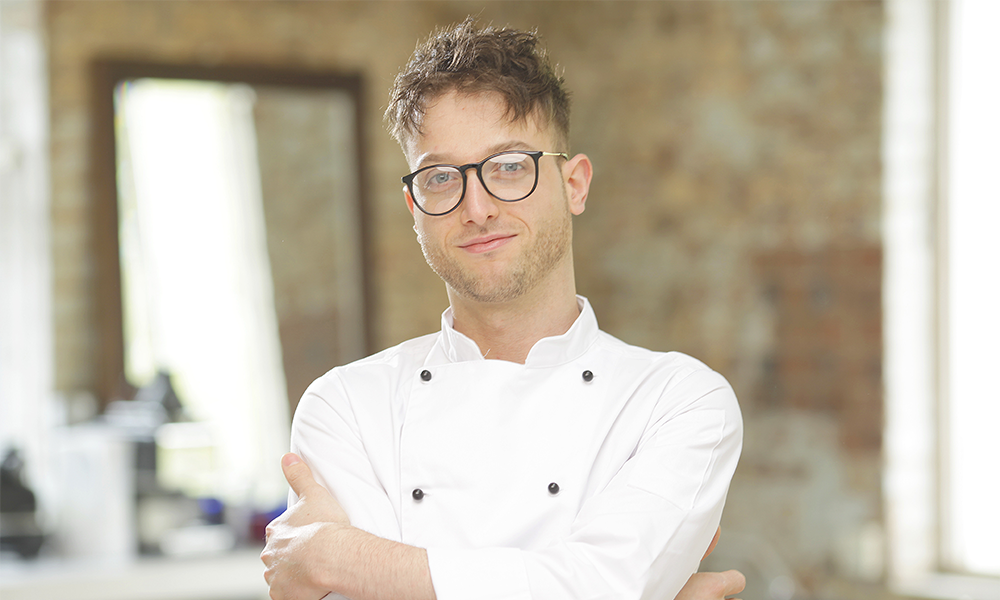 Subscribe to Wharf Life's weekly newsletter here
BY LAURA ENFIELD
All head chefs want to make great food. But Salvatore Coco is literally willing to go the extra 332 miles.
That's how far it is from his job as executive head chef at The Gantry hotel in Stratford to Wageningen University in the Netherlands.
"I recently discovered a professor there who had grown vanilla – one of the first times that's successfully been done in Europe," said Salvatore.
"There are a lot of problems with the vanilla trade – it's a money business. So when I heard about this I fell in love because it is such a unique product.
"That's why I'll be travelling to Holland to bring back a bit of the vanilla to use at The Gantry.
"It isn't on sale because it's just for research, but I persuaded the professor to give me some. It's like gold for me."
The Italian native will be using his foreign treasure to create an ice cream and a dark chocolate brownie dish that will feature on the new spring menu at Union Social, the hotel's first-floor restaurant.
But he has also been looking much closer to home for his inspiration.
"Just in front of the hotel is a small set of seven beehives in East Village run by the locals," said the 36-year-old.
"They produce a very small quantity of honey, only about 30 jars a year and I was able to meet them and get half.
"It's a beautiful product created just a few steps away and tastes amazing.
"I have used it to create a Greek-inspired dessert, which uses filo pastry, ricotta cheese, cinnamon, orange, all the ingredients that were available during the time of Homer, which pair perfectly with this local honey."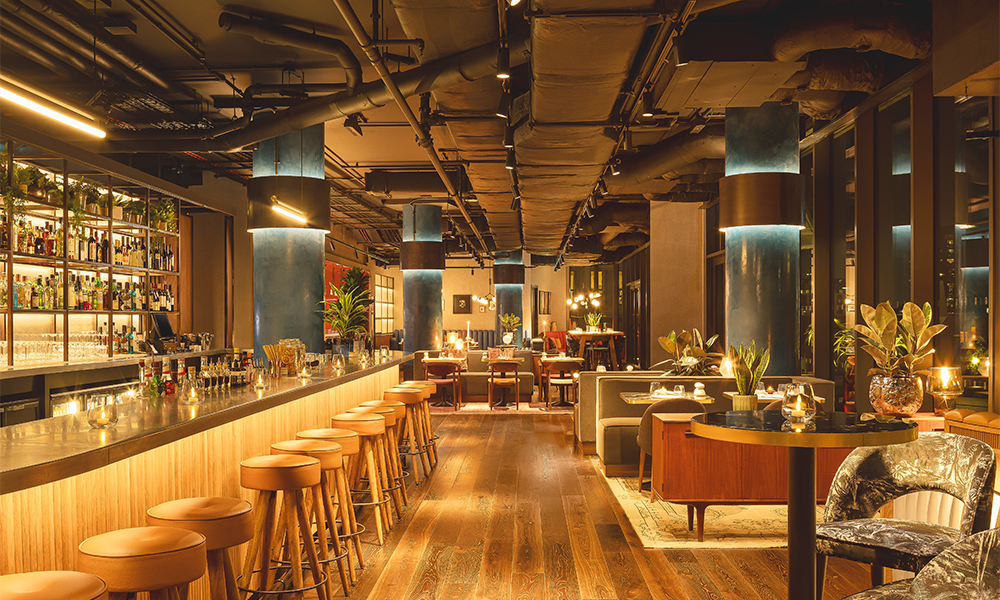 Like many Italians, Salvatore grew up in the kitchen watching the family matriarch cook.
"As a kid I would always spend time close to my grandma and was fascinated seeing her make focaccia and pasta," he said.
"The first dish she let me cook was prawn spaghetti for my grandfather. It was so bad, tough and salty."
By the age of 13, however, he was working in a professional kitchen at a local restaurant in his native Sicily, doing everything from pot washing to working the grill.
Next came a tourist resort where the 18-year-old Salvatore was in at the deep end.
"It had room service and three restaurants, but I was so passionate about my job that after a couple of months they left me running the kitchen by myself," he said.
"Looking back, I don't know how I did it, but I survived and it didn't put me off."
Stints at hotelier school and as a chef de partie in a Sheraton hotel followed, before he landed in London and was seduced by the capital's eclectic culture.
"The plan was to stay a couple of years, but I never left and I became a British citizen in 2019 and don't think I will ever go back," he said.
"You get such a variety of food here. Places like France, Italy, Spain are focused on their own food – but here there are all sorts of cuisines. For a chef, it is like a candy shop."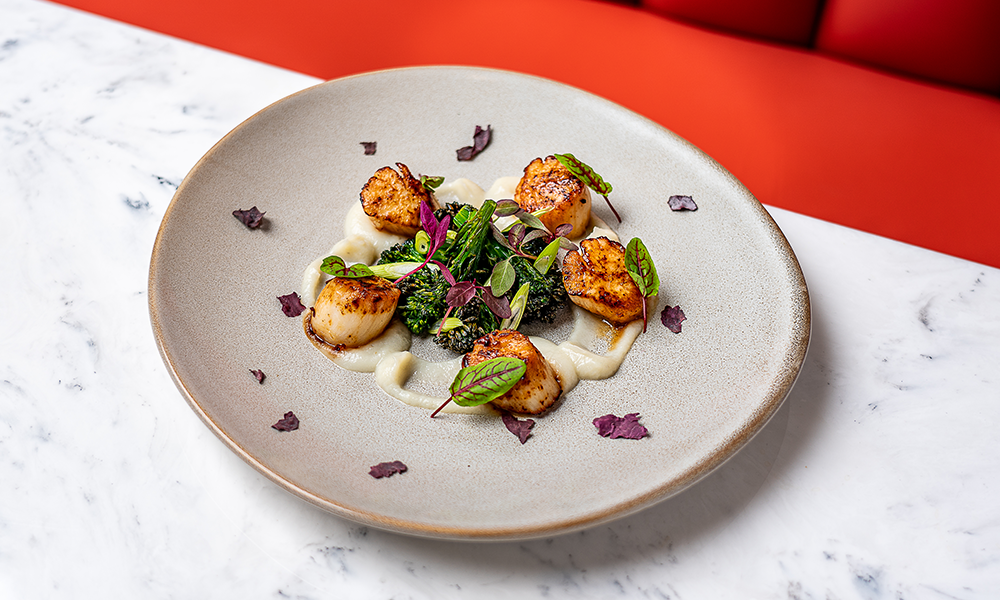 His big break came when he bagged the role of head chef at the Pestana Hotel in Chelsea.
"But when the pandemic hit, it closed and Salvatore was out of a job. He returned to his roots, taking a job at Park Lane Kitchen, a small deli and rotisserie near where he used to live in Battersea.
"It was really strange but kind of nice, like going back to when I started out 20 years ago," said Salvatore.
"The owner didn't know I was a head chef. I just started working and after a week he was really impressed so I told him.
"It was a funny moment. It wasn't stressful at all working there and I loved it."
But when The Gantry came calling, he could not resist the chance to unleash his creative side.
"The general manager told me he didn't want to have the normal international food other hotels have, like the club sandwich and Caesar salad," said Salvatore.
"He wanted the menu to be personal to me and be created with fresh ingredients on a daily basis.
"That's hard to find in the hotel business and, while it was a big challenge, the menu is based on my travels, which is something I'm really passionate about so it was easy, in a way."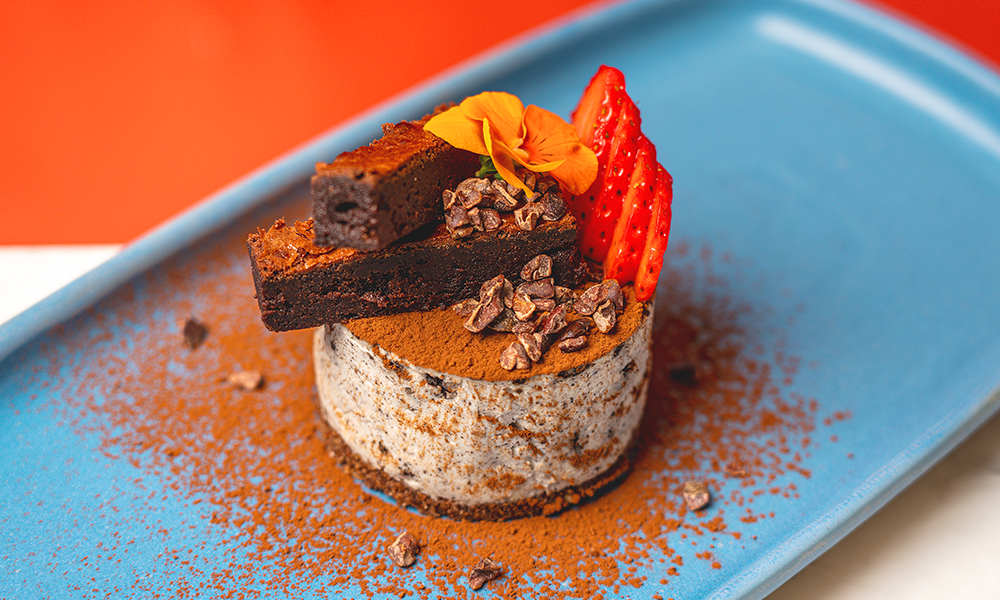 Diners at Union Social can expect dishes such as a dessert made with crystallised violet petals Salvatore found while visiting Toulouse, a Jack-In-The-Green salad based on a mythological figure he discovered in Scotland and a slow-roasted shoulder of lamb from Kent.
"I'm not competitive with other chefs at all," said Salvatore.
"I just do my own thing. Of course, the food has to be tasty but it is about sustainability and the exclusivity of the food.
"It has to have a story behind it because I'm very interested in culture and history. I call it food with a soul.
"I don't want to just make food with a Michelin Star which looks pretty and tastes nice but has no character.
"I'm not a fan of fancy decorations, just simple food that has value behind it. That's really important and the main reason behind my cooking."
Like a surgeon, Salvatore said he is "always on call" and has moved 10 minutes away from the hotel in Stratford in case of any kitchen emergencies.
"My private life is zero at the moment," he said.
"But if you don't have a passion for this job you can't do it because it is so many hours.
"You cannot just be selfish and narrow-minded because otherwise, you don't go very far. But you need to explore your own creativity and, in a way, be single-minded.
"I remember taking a boat in Thailand and the wife of the captain was cooking some noodles on board.
"I was amazed at how easy it was for her to combine ingredients and make something that tasted amazing.
"Sometimes you go to restaurants with a full brigade of chefs and the food doesn't taste that good.
"I'll always remember that because it really made me think a lot about how food is passion."
Read more: The Pearson Room reopens with a new team and fresh flavours
Read e-editions of Wharf Life's print edition here
Subscribe to Wharf Life's weekly newsletter here