How head chef James Goodchild is serving up potent dishes at the Canada Square venue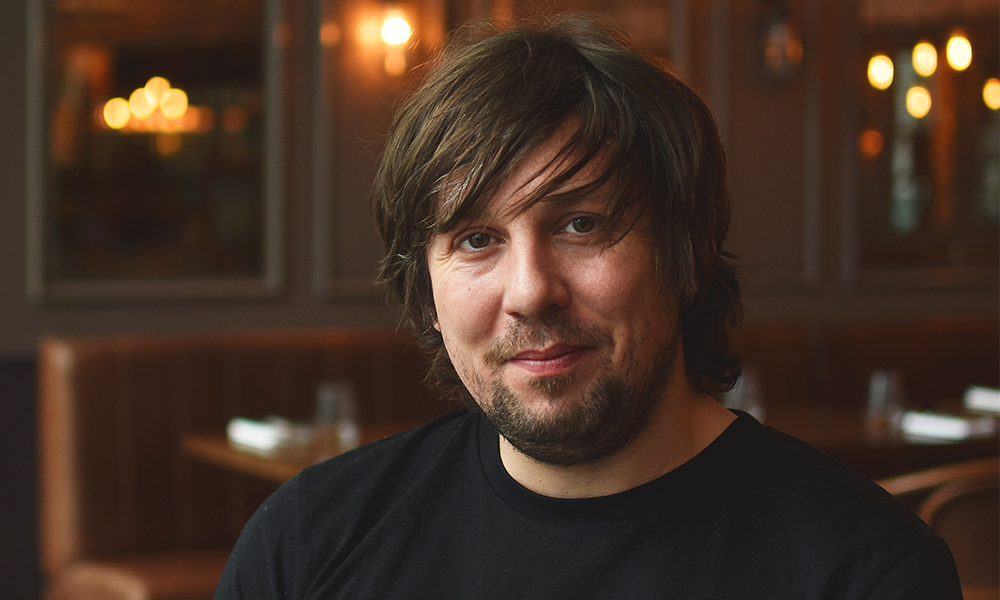 Subscribe to Wharf Life's weekly newsletter here
"I got shouted at, I burnt my hand and I started work there the next day," said James Goodchild, recalling his first experience of working in a professional kitchen.
"I'd finished school in Essex, where I lived, without many qualifications – I was a having a year out and my mum forced me to get some job interviews.
"So I went for a role as a barman because I thought it would be a nice easy one with plenty of money.
"That had gone, but they asked me if I wanted to do a shift in the kitchen, which I did to keep my mum off my back.
"But I absolutely loved it – and that's where my career started. Now my mum is my biggest fan."
It was the start of a journey that eventually led him to the role of head chef at rooftop members club Upstairs At The Department Store in Brixton.
Then a fresh opportunity presented itself. His colleague at the south London venue – Emilie Parker-Burrell – was leaving to become general manager of The Pearson Room in Canada Square in preparation for its post-pandemic reopening last month. 
"I knew she was going to Canary Wharf anyway and I was looking to do something else," said James.
"So I came over to see the venue – it was a blank canvas, which was very appealing, so I thought I'd give it a go.
"I'd loved working with Emilie at Upstairs and I think we work really well together. 
"I'd never had a job in this part of London before or really visited it – it's very new to me – so I was quite surprised by the number and quality of the bars and restaurants on the estate.
"The Pearson Room is owned by Third Space and we had a briefing from them, to make sure we have dishes that work for what they're doing on the health side of things, but we've had pretty much free rein to do what we want in the kitchen, which is great.
"We've created a menu that's a little bit more casual than some of the other venues around here, food that's a bit more laid back, but we'll see, over the coming months, what Canary Wharf wants from us and we'll adapt what we do."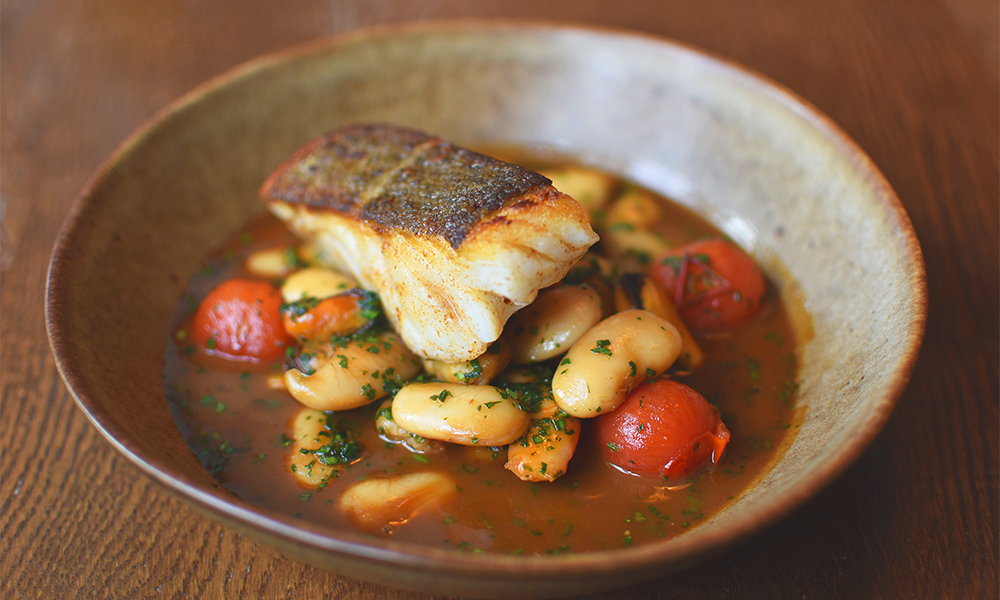 Guests will find the familiar warm browns of the venue filled with the scents and flavours of James' creativity, ranging from healthier options to more decadent temptations.
Starters (£7-£14) can all be served as mains and include the likes of seared tuna with watermelon, sesame and ginger; quinoa, mint and spring vegetable salad; and poke bowl wakame with daikon and shiso.
Larger plates (£16-£21) include dishes such as roast chicken with carrot salad and whipped Feta, foraged mushroom risotto and pan-roasted cod with white bean, tomato, mussel and prawn stew.
 "Flavour is the number one thing we look at here," said James. "It's the reason to go out for dinner – to be hit with great big flavours – and that's what we do throughout our menu.
"I really like simple food. When I was younger, everyone had ambitions to win Michelin stars, but the older I get, the cooking and the food become more relaxed and I think that's a much better direction to go in.
"I want people who eat my food to be full, content and happy having experienced some bold flavours. A full restaurant, with happy customers, is success in my eyes.
"Staff play a huge role in that. The team of people I have around me is absolutely phenomenal.
"I have great faith in my colleagues. They are all outstanding chefs and we're all on the same page in the kitchen – everyone can work on every section.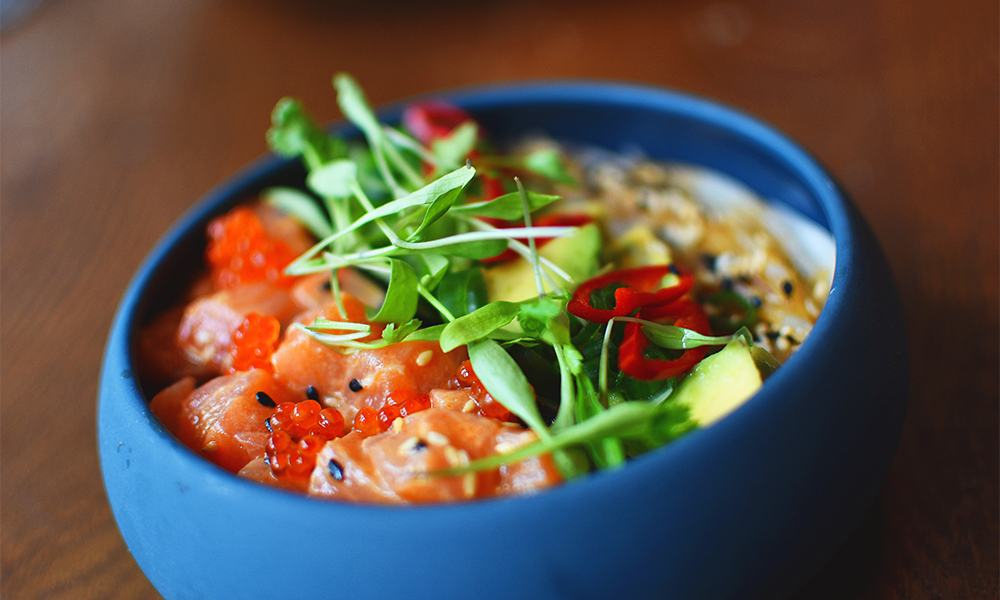 "We discuss the whole menu at the end of every session and, if we need to tweak, we do, and so it carries on.
"We never sit still – we're always looking to be better, and hopefully that will show on the plate.
"We did an incredible number of tastings before we opened and I love the banana tarte tatin because I have a sweet tooth, but my favourite dish is the cod.
"I've always loved eating cassoulet – it's a chef thing to try and get a huge amount of flavour out of it and this recipe started off as a dish we used to have for lunch in the kitchen.
"There are lots of fresh herbs in it, and lemon at the end, which is very French.
"With mussels being in season at the same time as cod, and the prawns adding a bit of luxury – we use the shells for the sauce – it's great that it's become a restaurant dish.
"One thing I hate is to change the whole menu on one day – it's a recipe for chaos and disaster.
"After we've been open for a couple of months, then we'll start introducing new dishes when ingredients are in season.
"We will have an ever-changing menu so when people come there will always be something new.
"It keeps the chefs on their toes as well and gives them a chance to develop their own dishes, get these on the menu and get a bit of recognition."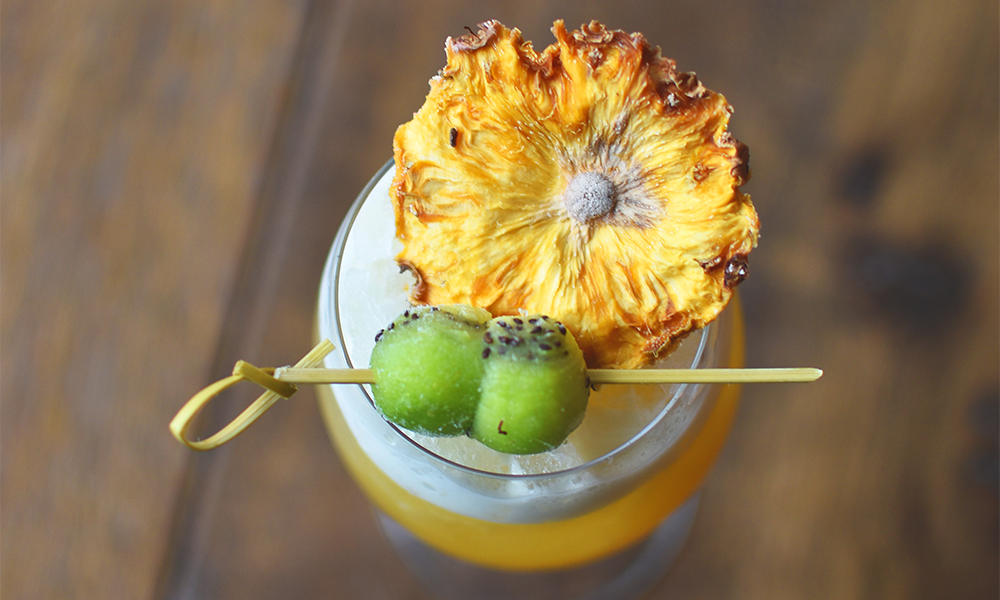 The Pearson Room's bar has also been refreshed with a new cocktail list including beverages such as Fraisier (East London Dry gin with Fraise liquor, lemon and raspberries) and Hoist The Colours (a showstopping combination of Discarded Banana Rum, coconut syrup, pineapple juice, lime juice and kiwi).
James said while there were plenty of healthy options on the menu for those visiting Third Space, The Pearson Room was very much a separate entity.
Plans for the future include creating more dishes inspired by the venue's wine list, bringing in a dry-ageing cabinet so guests can see the meat they will be eating and setting up an oyster bar to pair with the English fizz on offer.
The Pearson Room is now open Monday-Friday from 10am for lunch and dinner. The venue is also available to hire for events with an extensive range of food and drink options available.
James said: "You have to be approachable – we're always  happy to work with people so they get what they want."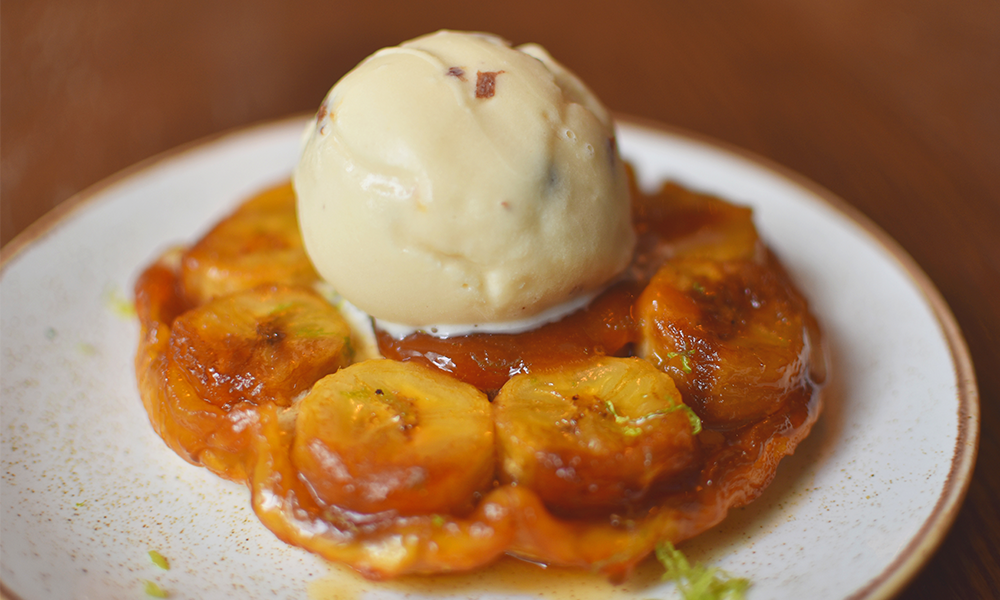 Read more: How Brookfield Properties supports makers and galleries
Read e-editions of Wharf Life's print edition here
Subscribe to Wharf Life's weekly newsletter here